Real Time Networks
---
Transforming a Cluttered Site into a UX Masterpiece
Background
Real Time Networks is a Canada-based security systems solutions provider. The company gives customers the resources to manage and track assets, keys, and people in real time. When COVID-19 shut down trade shows, the Real Time Networks team knew they needed to shift to an online lead-capturing strategy.
They came to SmartBug® to transform their website into a launchpad for more leads. We delivered a clean website built to capture leads, educate visitors, and pave a clear path to products.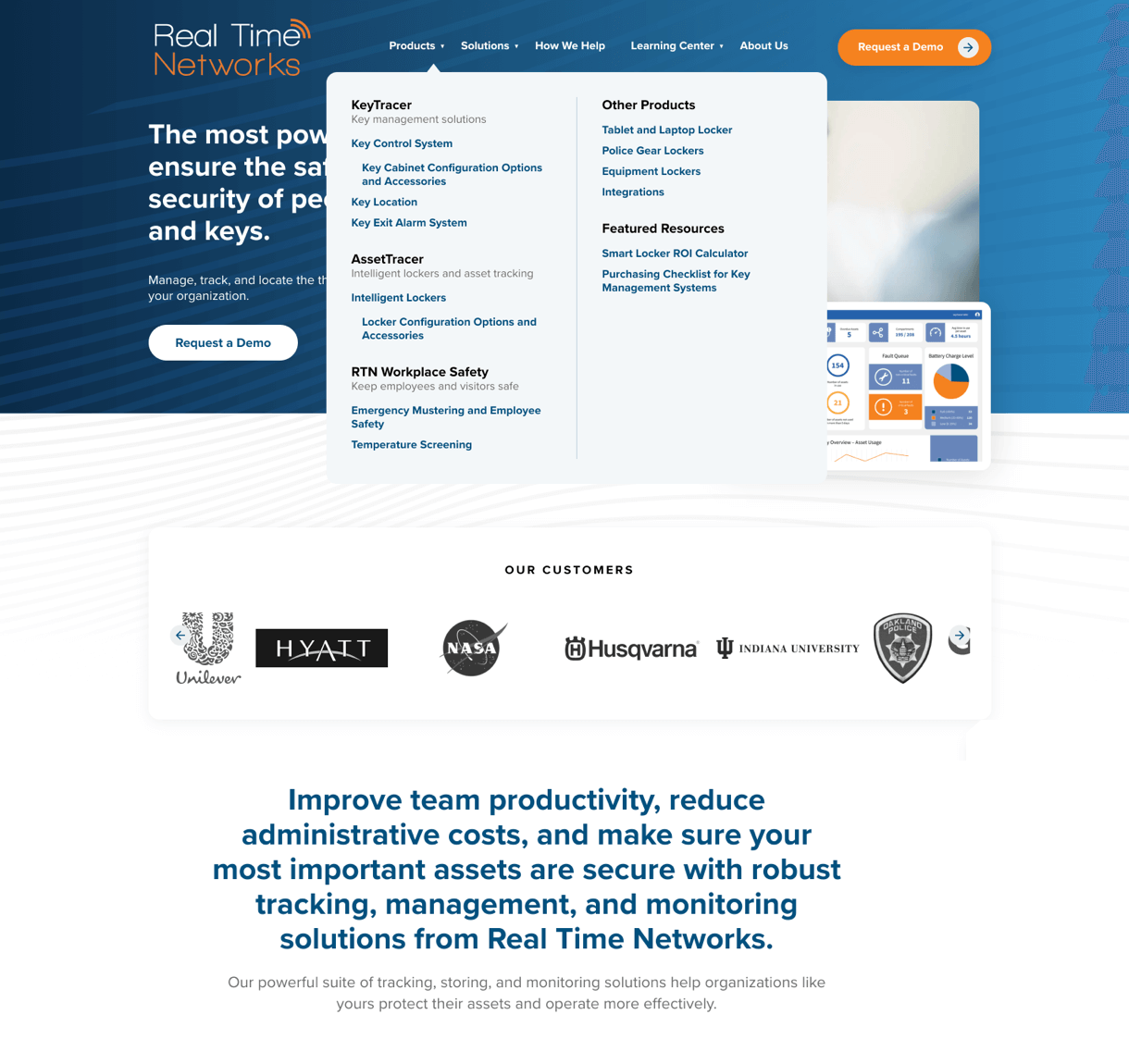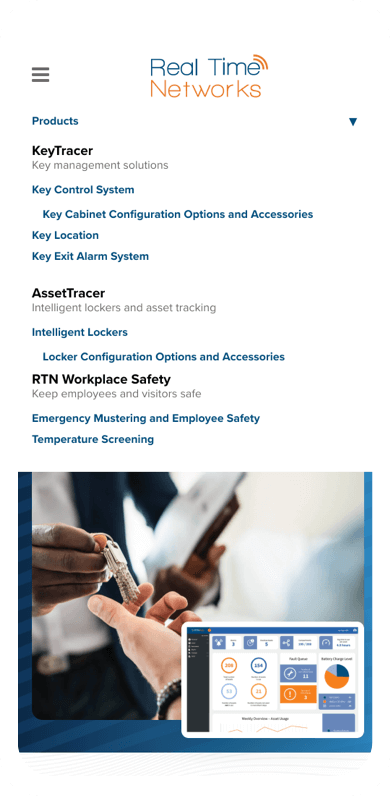 Pushing Products Front and Center
Our designers built out organized drop-downs to connect visitors across industries to the products they need most.
Shining a Light on Content
By funneling content into a clean Learning Center, our designers lead visitors to the educational content they crave.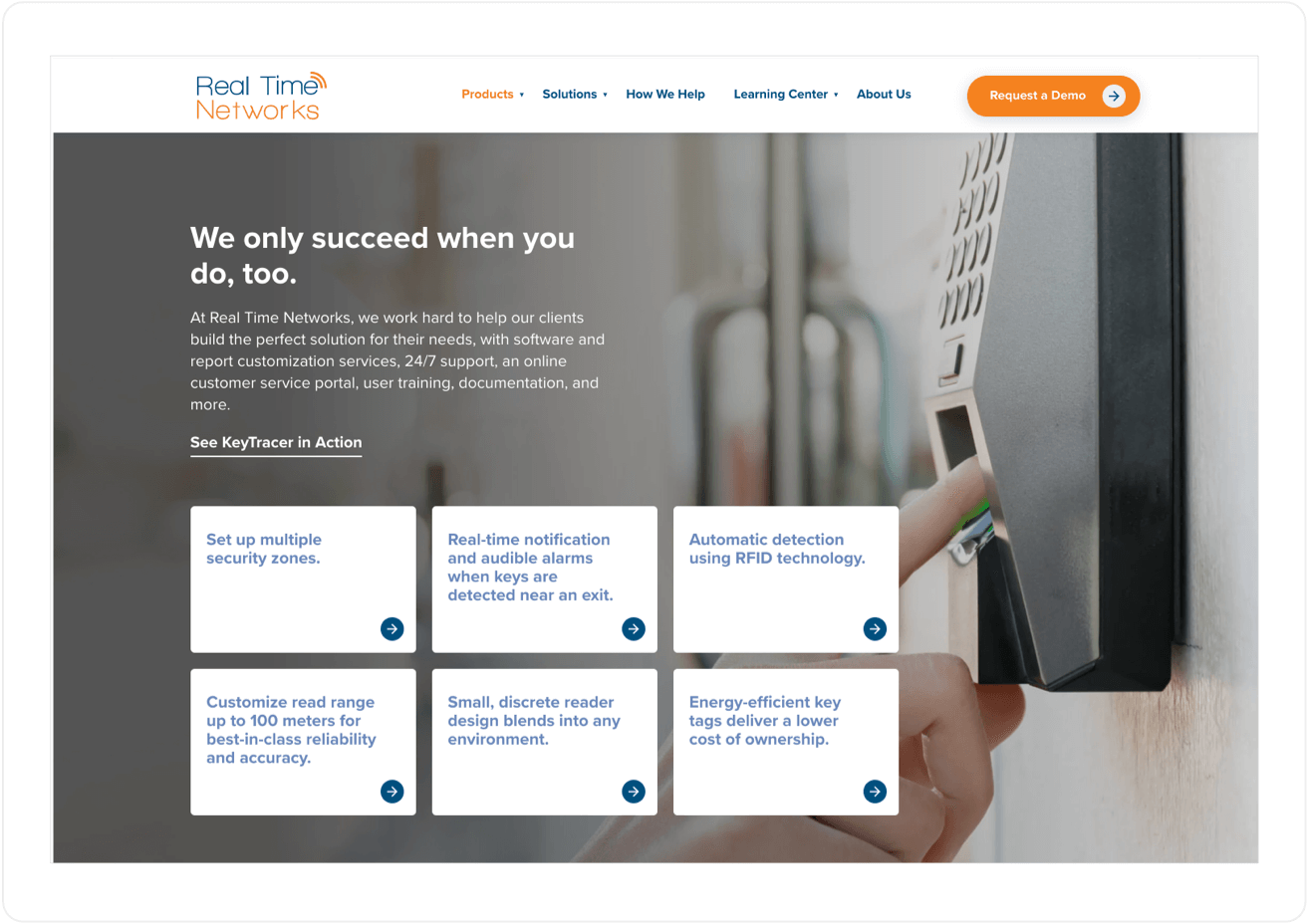 Constructing Seamless Navigation
We remapped the site's architecture and crafted clean navigation to delight visitors.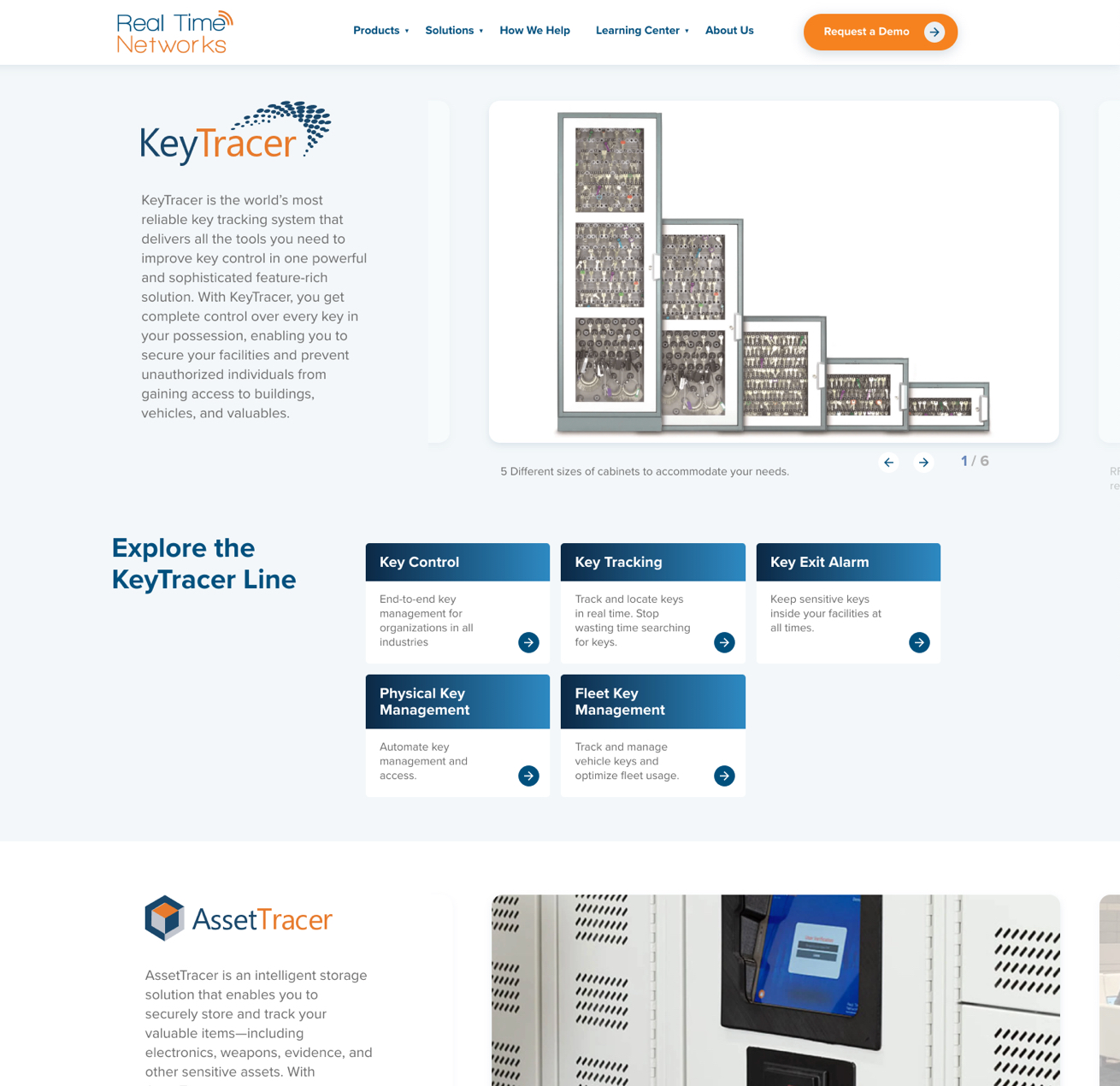 Cleaning up the User Experience
Our team created callouts and eye-catching buttons to whisk visitors to the solutions they want.