RCG Global Services
---
Elevating Businesses with Digital Solutions
Background
RCG Global Services provides digital solutions across mobile, web, and cloud landscapes to improve businesses. With a backbone of data and analytics, they transform customer engagement, workforce enablement, and operations optimization to help clients realize their true potential.
RCG Global Services approached SmartBug Media® to design and develop a web presence that provides consistent content and design—plus value for their audience. The new website needed to establish authority and propel lead generation.
Now, thanks to a deep focus on strategy, customers can easily explore and solve their biggest challenges. And thanks to engaging extras, RCG Global Services can draw attention to the details that matter.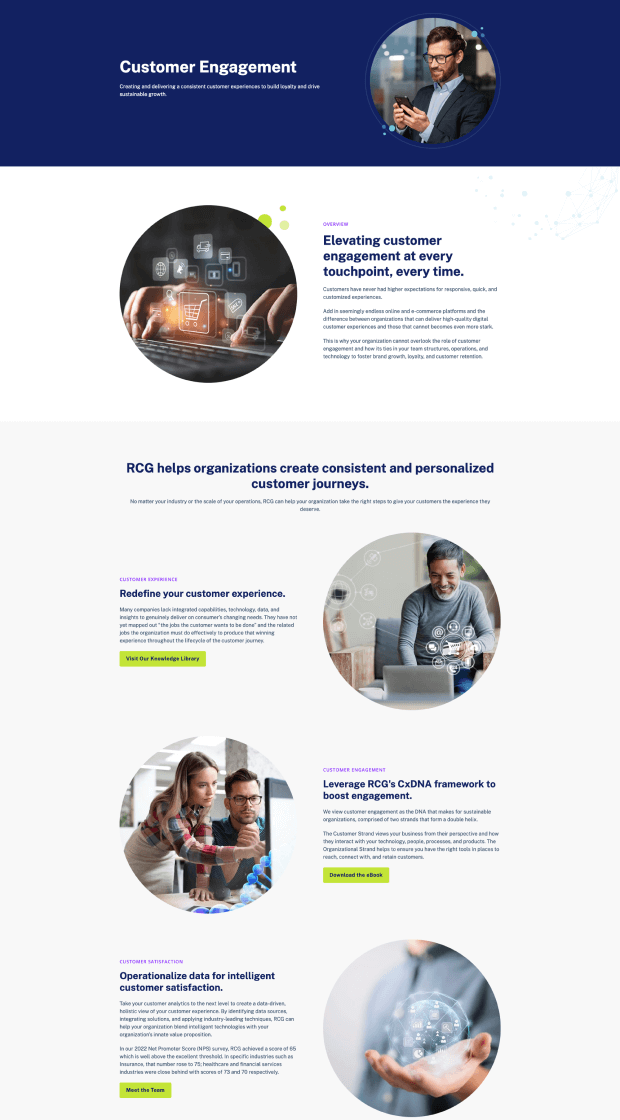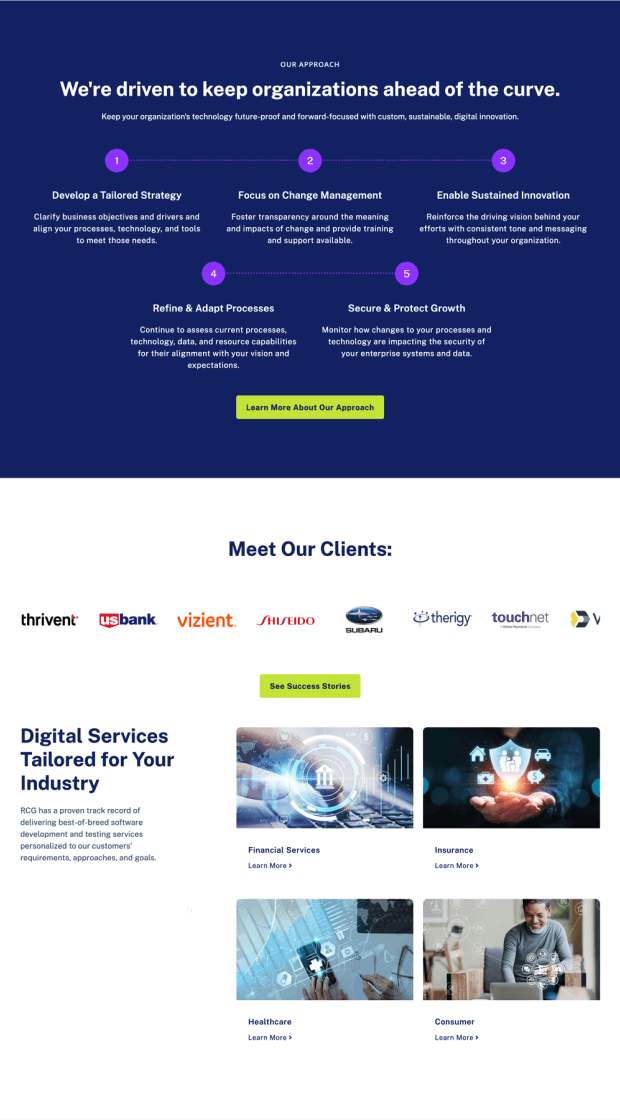 Revamped Sitemap and Content Strategy
Give the people what they want. The new site reimagines the user experience according to pain points, simplifying elements such as navigation and footer details.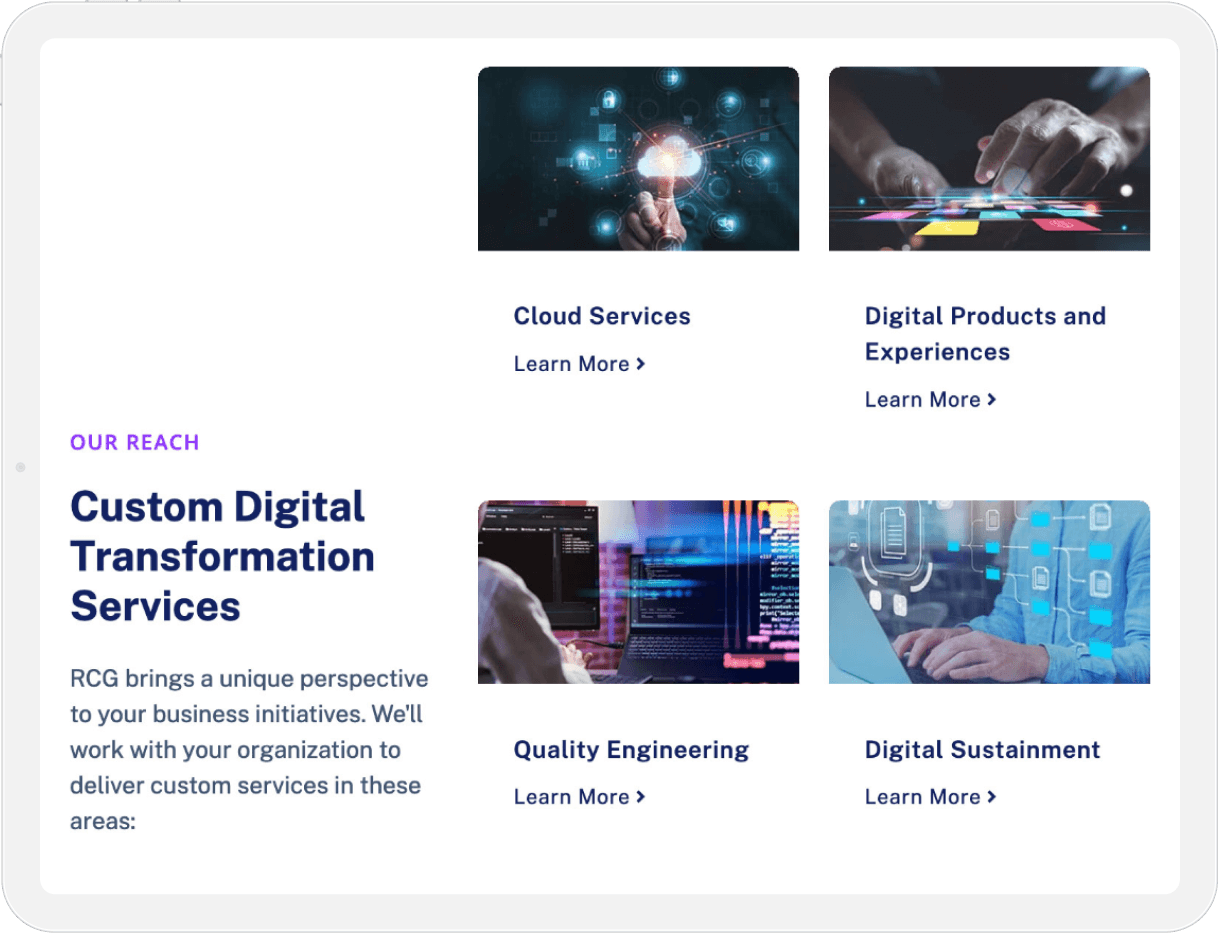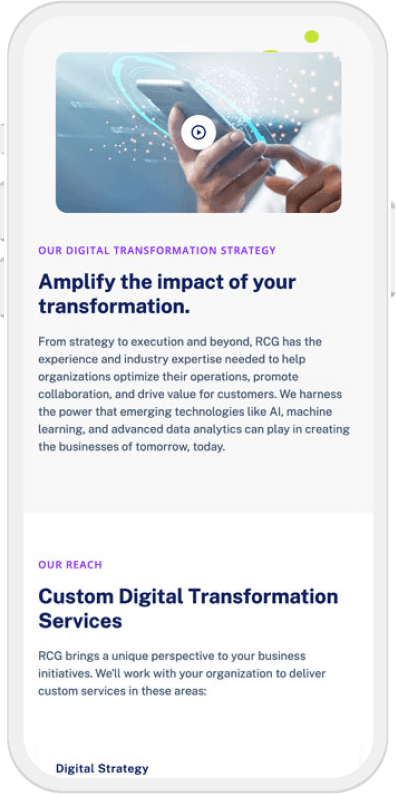 Engaging Animations and Interactions
Focus eyeballs in the right places. Automatic scrolling, logo slider, fly-in animations, and animated graphics pull audiences in, while hover effects and animated number counters reveal additional information and context.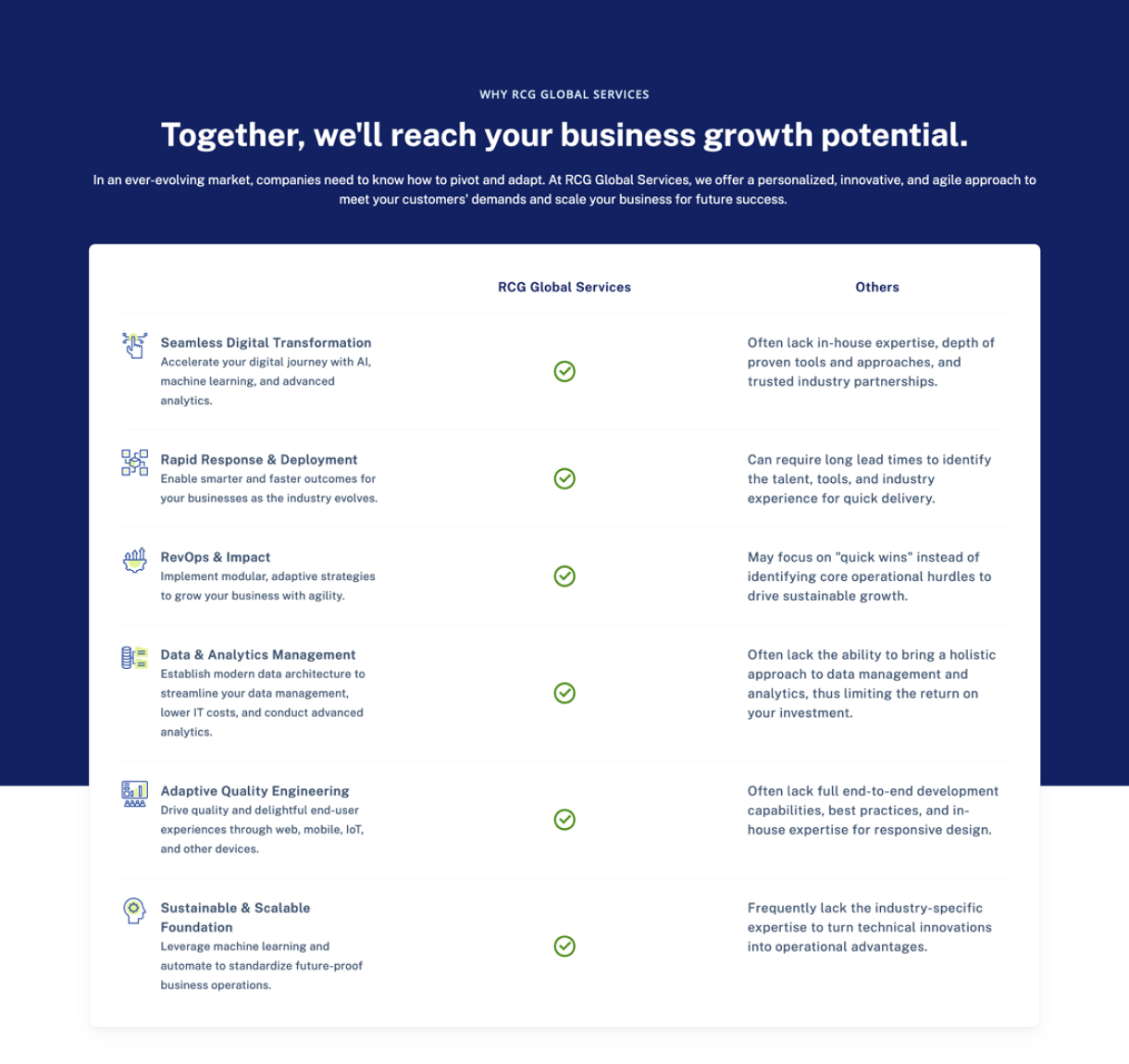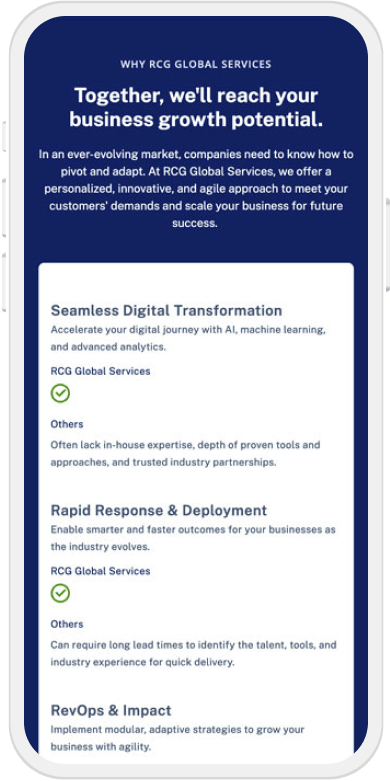 Branded Iconography
RCG Global Services provides consistency and cohesiveness with custom icons. Subtle touches to color and shape maintain adherence to brand standards.