Stacker Studio
---
Making Earned Media More Accessible
Background
Stacker Studio creates newsworthy stories for brands and distributes them to 3,000 publications. As the brand partnership arm of Stacker, Stacker Studio acts as an integrity filter between brands and news sites, with a "you scratch my back, I'll scratch yours" approach—brands get high-quality newsworthy content while publications get increased traffic and engagement.
Stacker Studio approached SmartBug Media® with the goal of turning its website into a lead generation engine, complete with insights into how users are spending time on each page. The new website needed to encourage users to fill out a lead form and move through the funnel to become prospects and customers, all while incorporating messaging that created both cohesion with and differentiation from sister sites.
With the new site's mega menu, visitors can navigate Stacker Studio's key differentiators via responsive drop-downs spotlighting service focus and case studies. And thanks to custom images and hero designs, discovering new ways to earn media is easier than ever.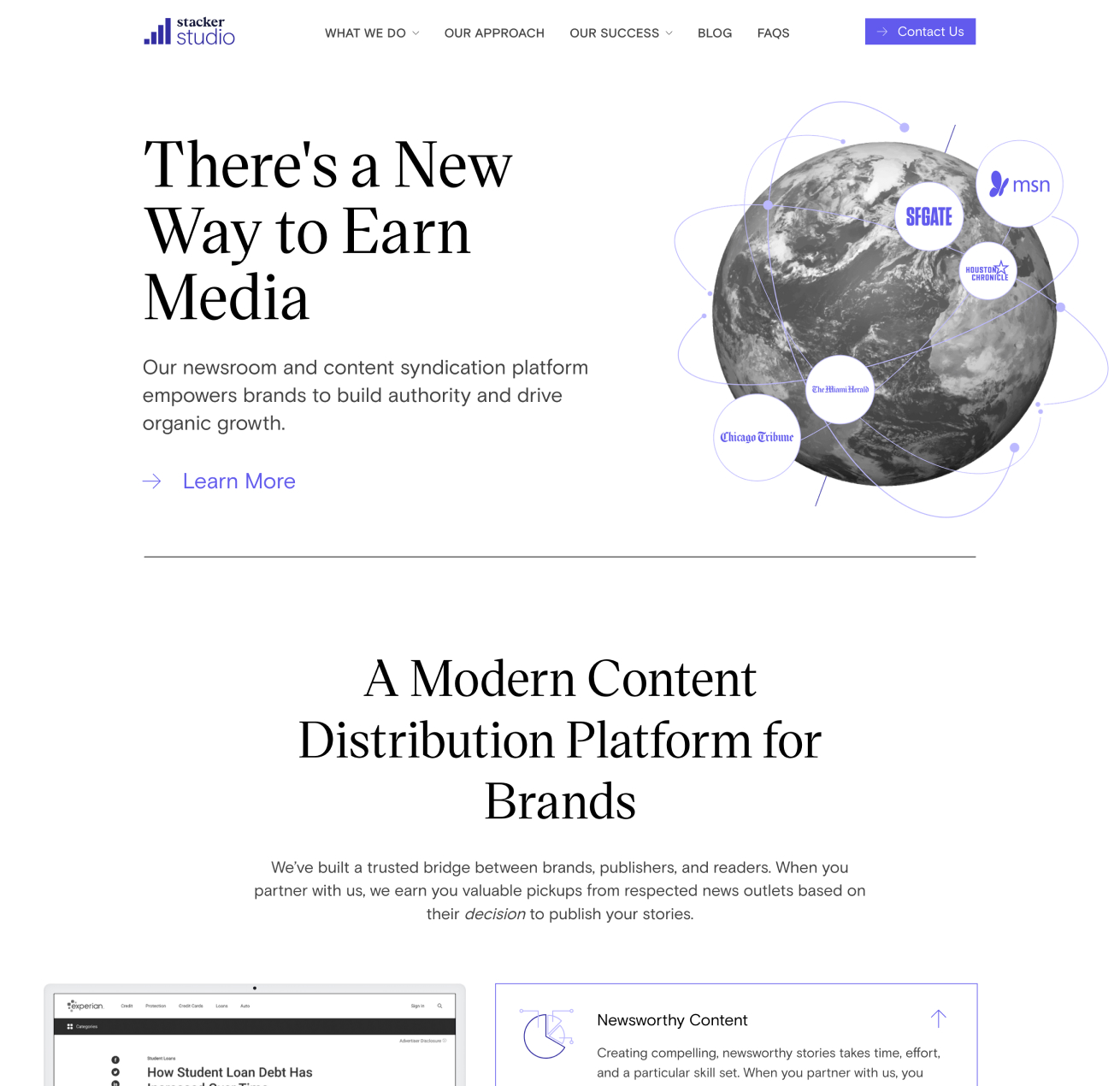 Engaging Designs
The web design incorporates brand standards from the larger Stacker brand, creating an air of familiarity. The homepage hero puts this on display, while still creating a point of differentiation with custom imagery and making the site easy to explore.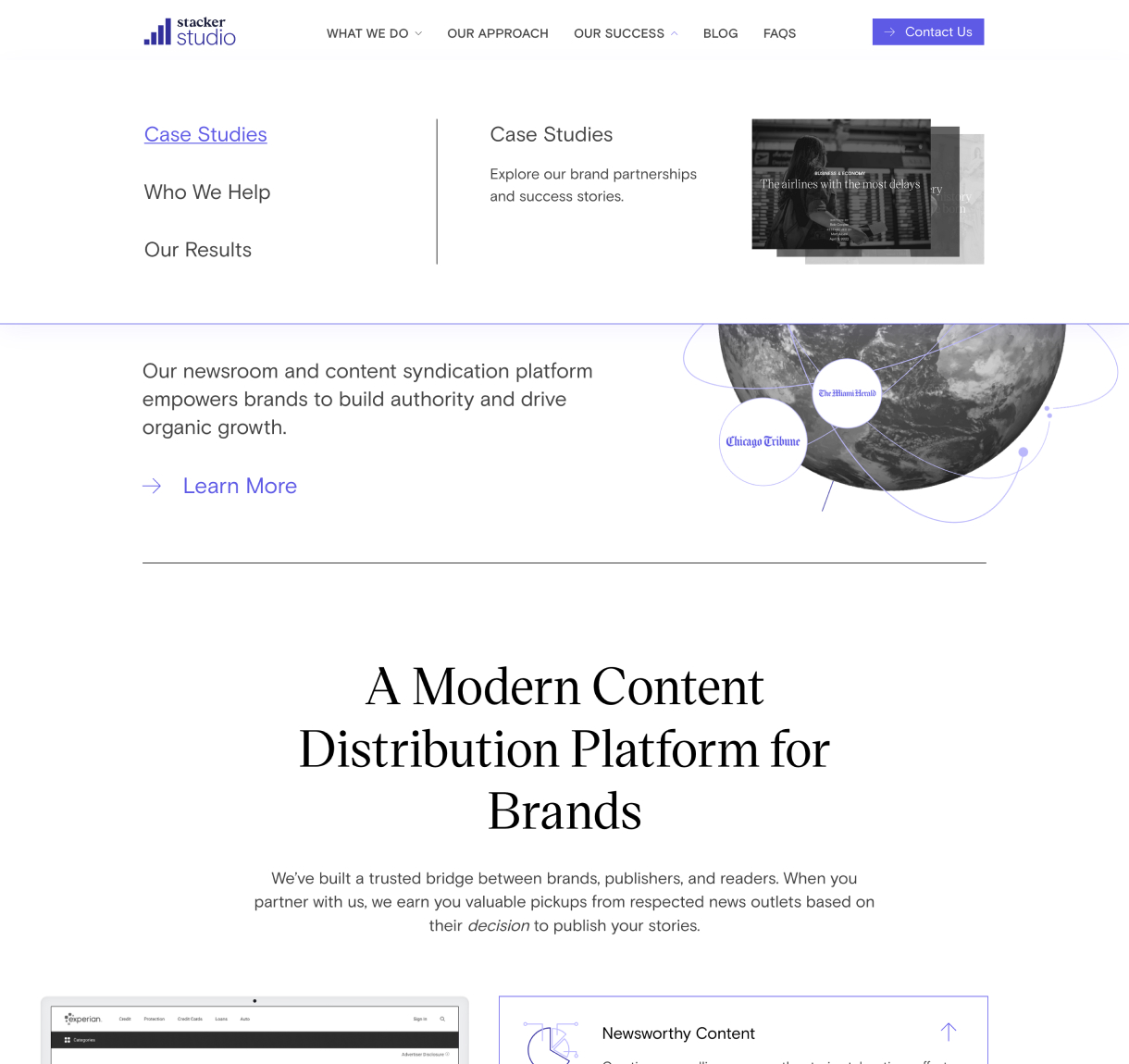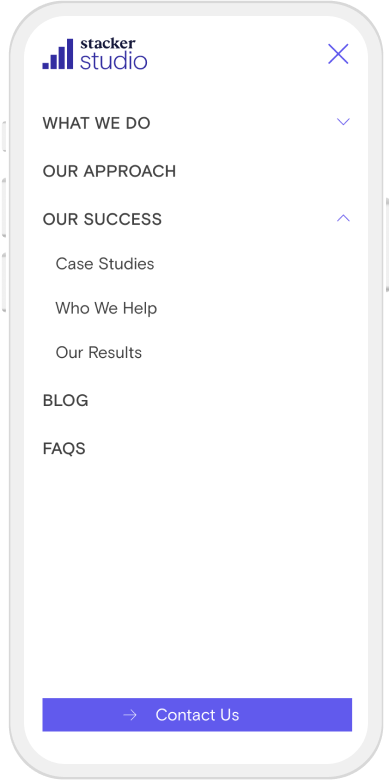 Simple Mega Menu Navigation
Mega menu drop-downs make it a breeze to navigate across the site. Go from "What We Do" to "Our Success," and take advantage of a responsive hover effect, with ease.
Convenient Comparison Chart
Which content distribution strategy is best? SmartBug created a comparison chart for the site's homepage to illustrate the results driven by Stacker Studio and other popular content syndication strategies.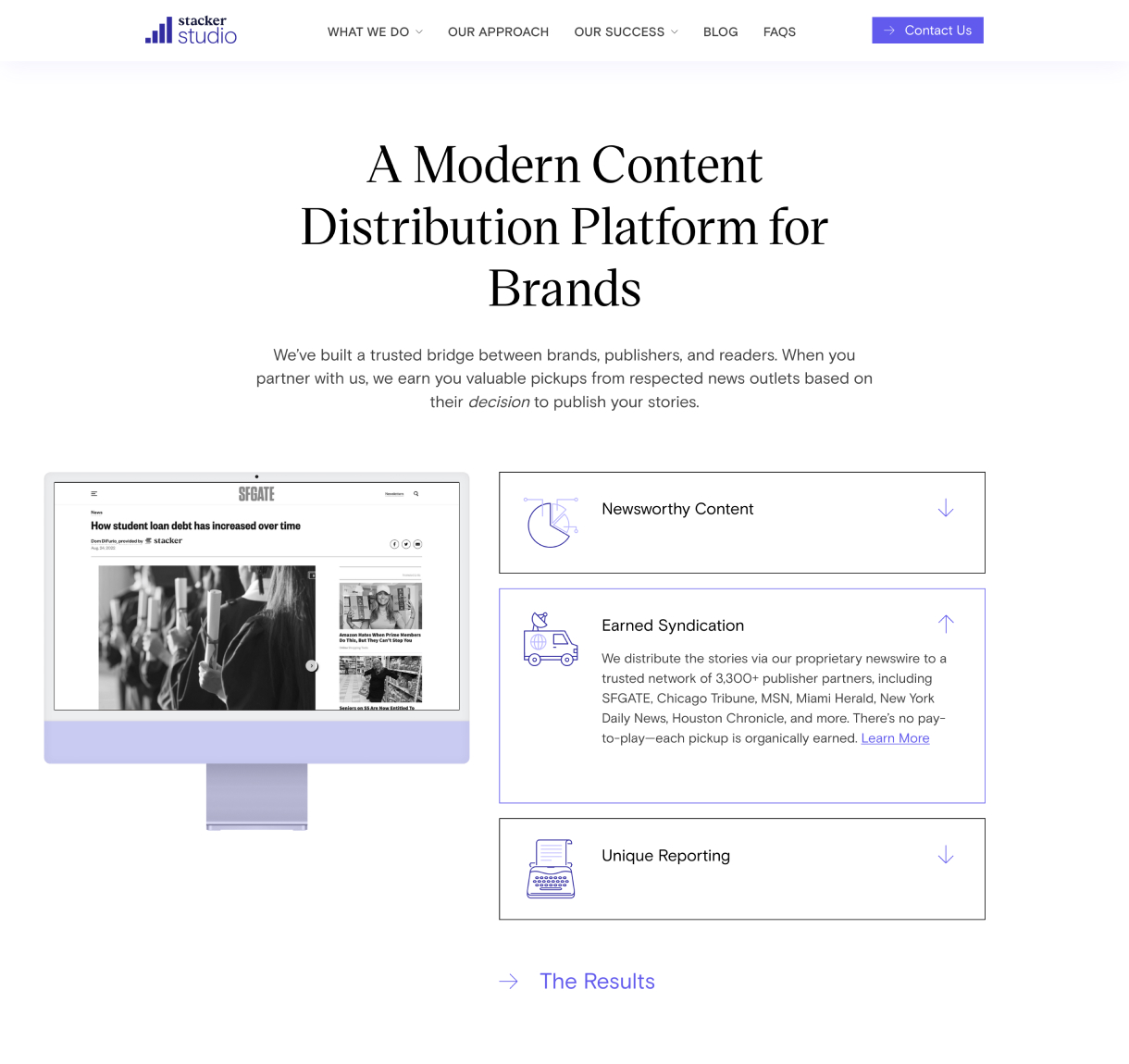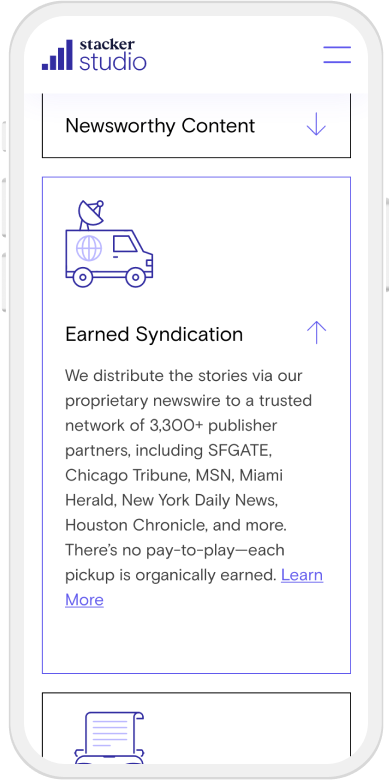 Elevated User Engagement Features
The new site is clean and organized, with robust information. It features a drop-down module showcasing Stacker Studio's approach, plus responsive images to complement it.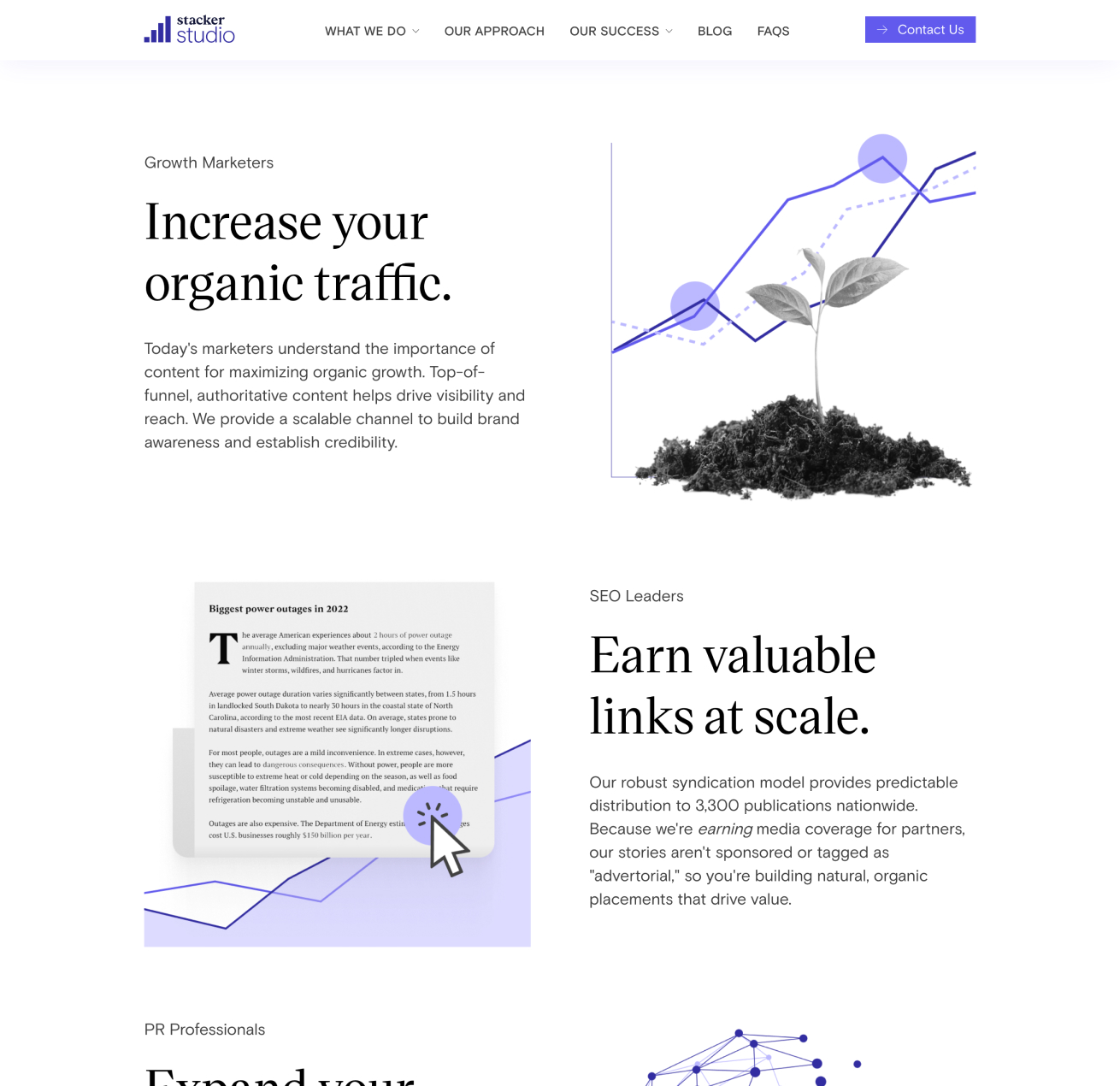 Solidified Brand Messaging
Who is Stacker Studio? SmartBug refined the brand's messaging before and during the website project to enhance its identity, creating cohesion with and differentiation from sister sites.