PetalMD
---
Architecting a Cohesive, UX-Driven Website Following an Acquisition
Background
PetalMD is designed with the help of healthcare industry stakeholders and offers software solutions that secure the exchange of information, optimize physician scheduling, streamline patient booking, improve on-call management, and simplify the medical billing process. In 2018, after acquiring Xacte, a leader in web and mobile medical billing technologies, PetalMD reached out to SmartBug Media® for a full website redesign. PetalMD wanted a new look that would be relevant to its buyer personas, as well as a refreshing of its information architecture to integrate Xacte's offerings.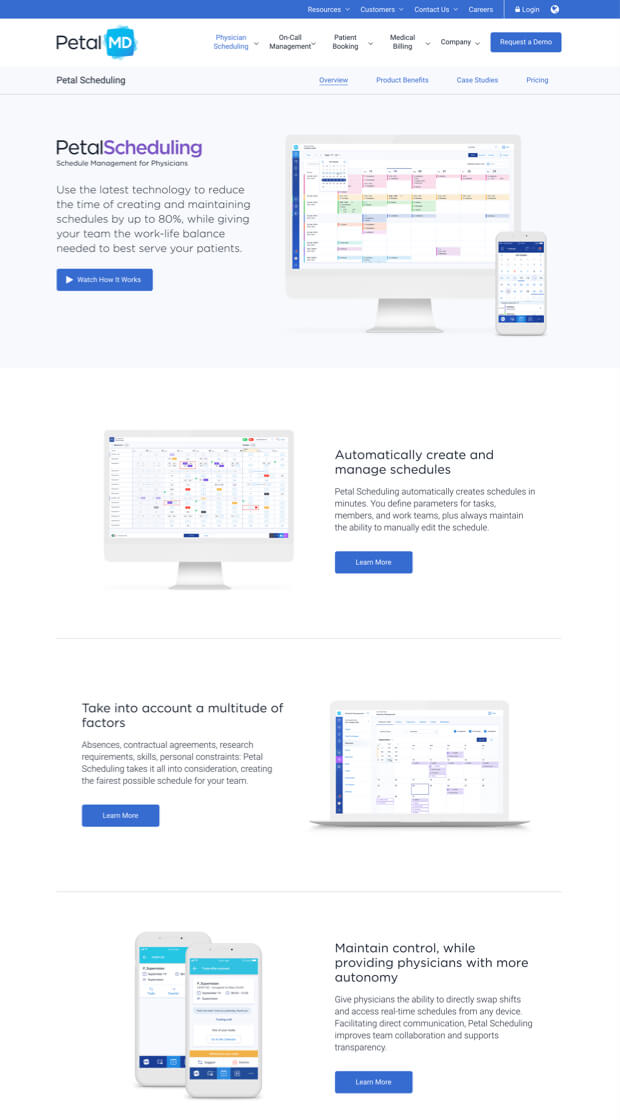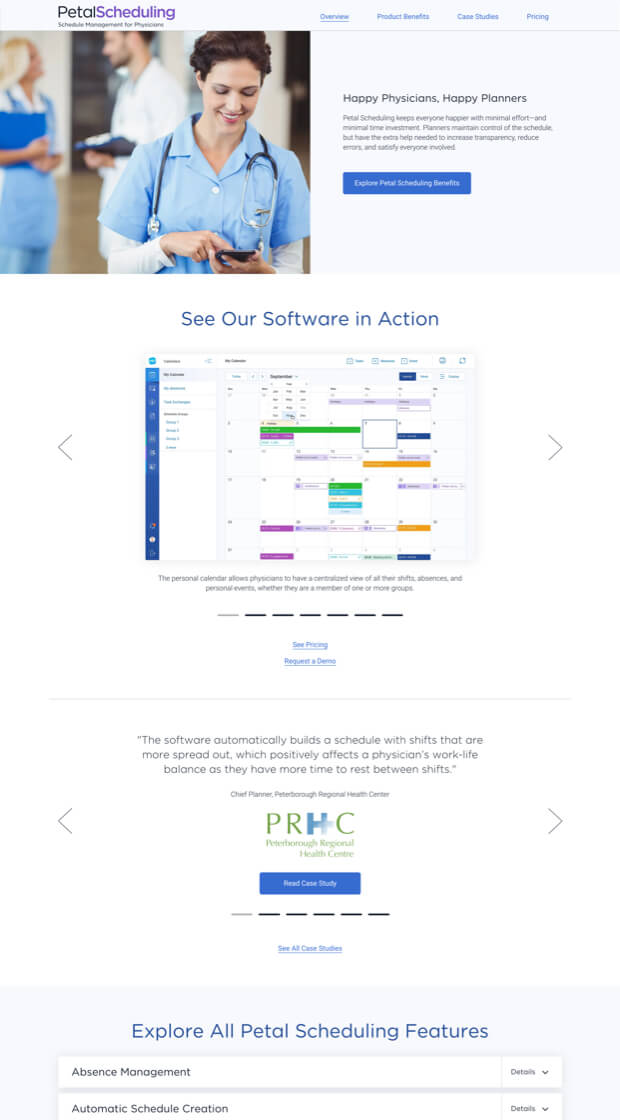 Delivering Clear, Meaningful Information
To simplify the user experience and clearly speak to each persona, we structured the site to avoid visual noise by creating crisp, clean, and comprehensive product pages.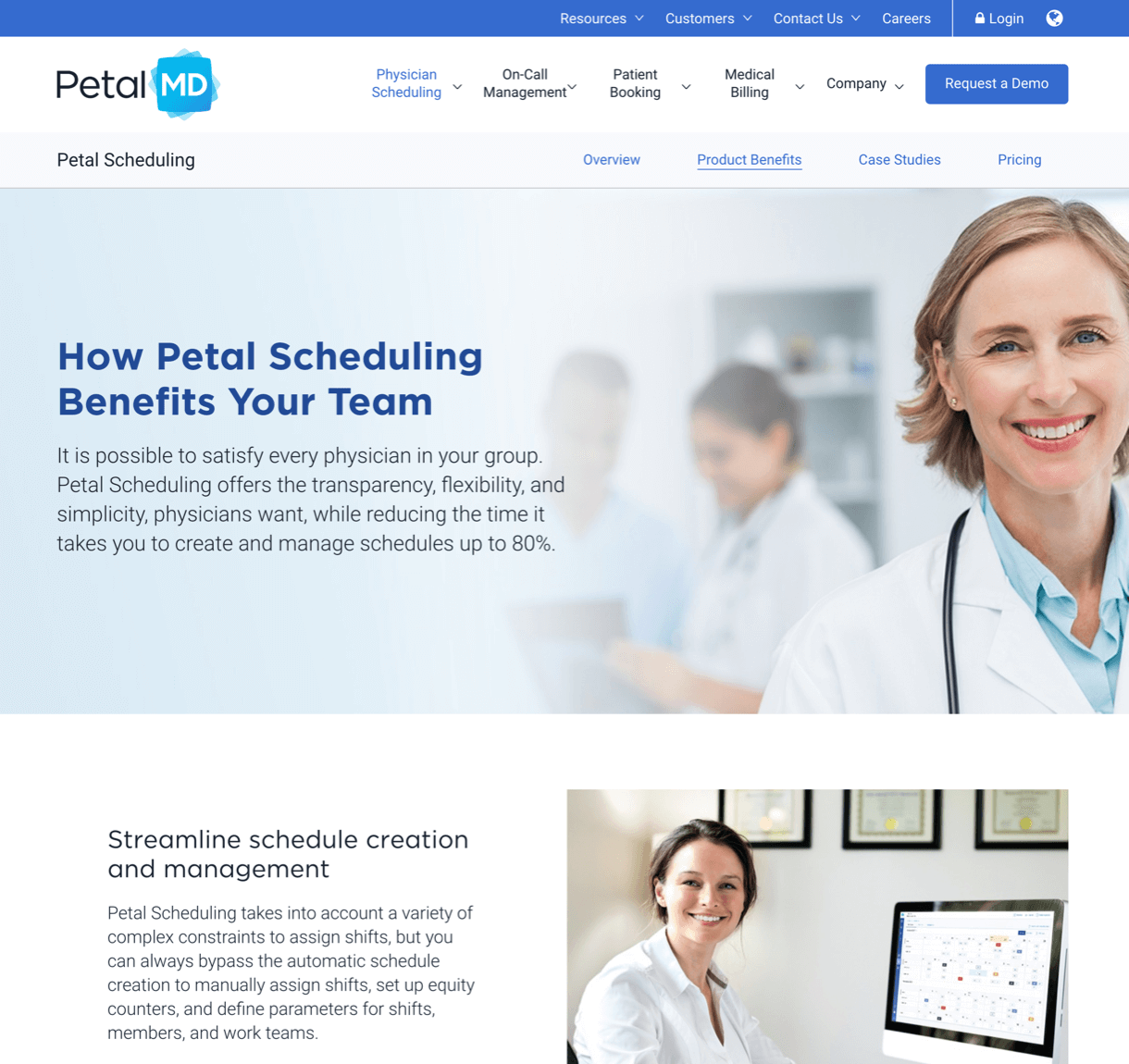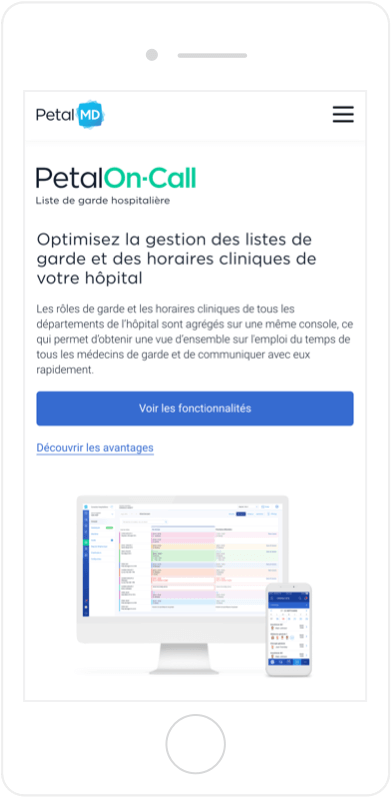 Helping Users Focus on Features
Each product mini page includes its own horizontal navigation bar that stays visible as site visitors scroll so they can focus on that specific product's features, benefits, and more.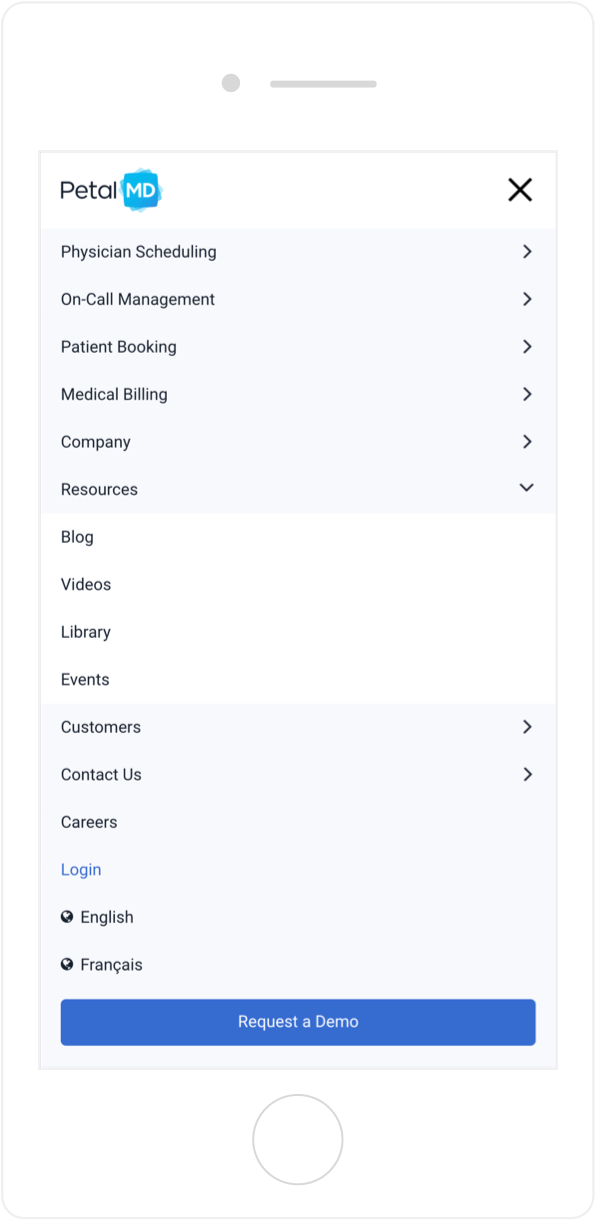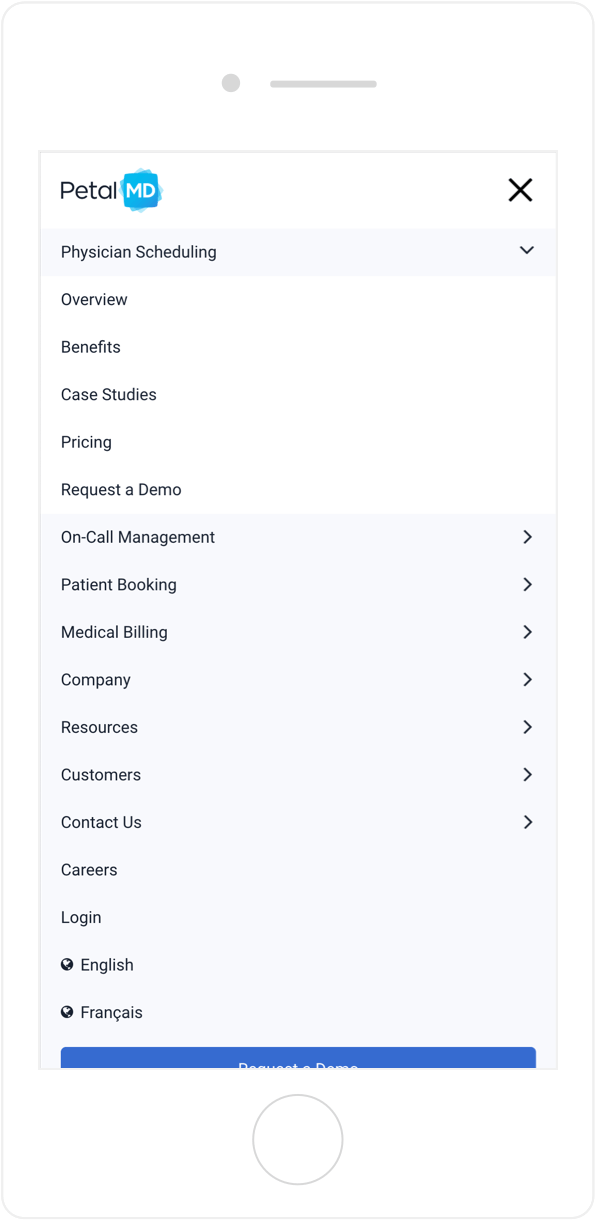 Creating Intuitive Site Navigation
Rather than using product names in the site navigation, our UX team found that implementing easy-to-understand terminology allows users to find what they're looking for more easily.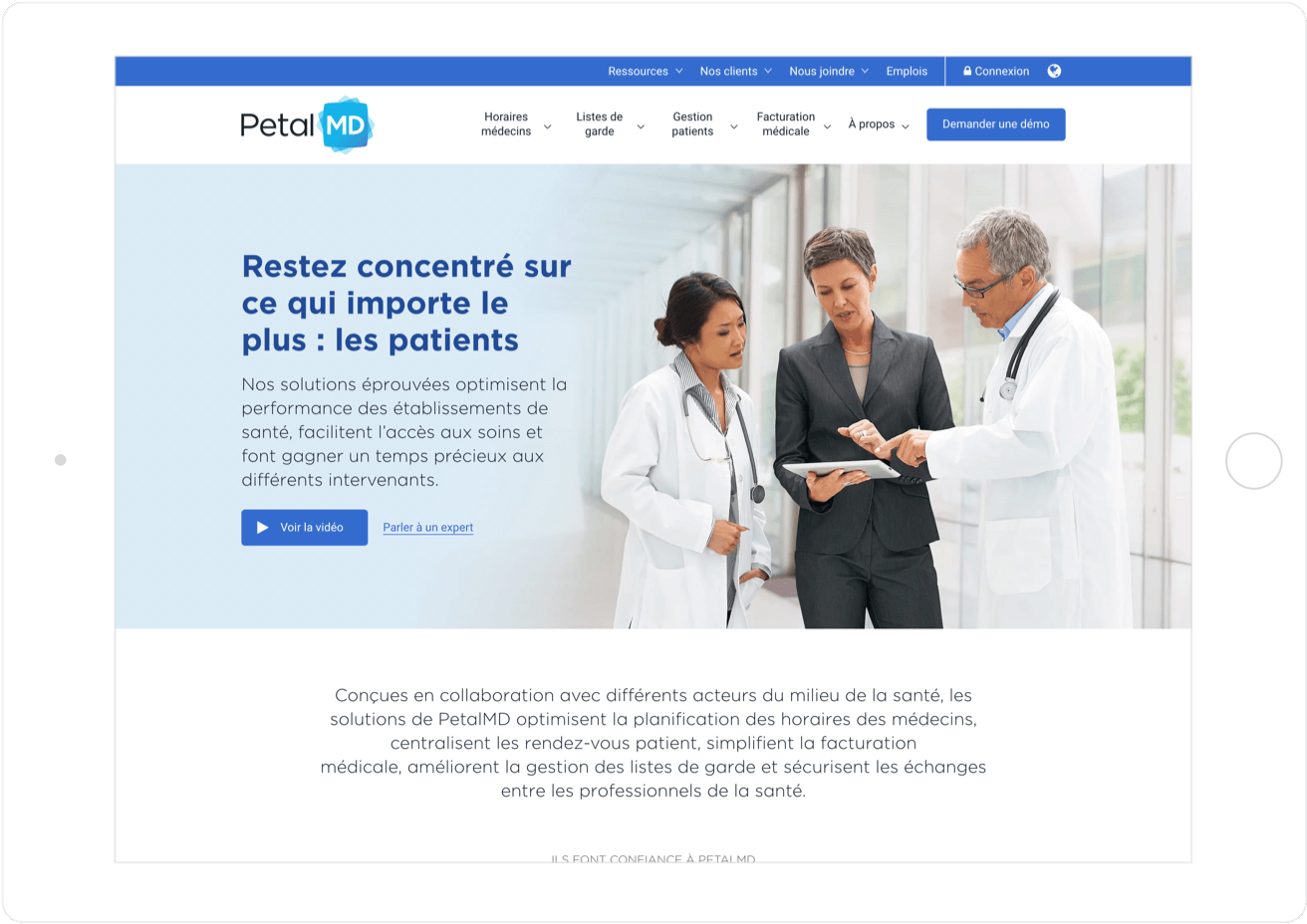 Offering a Bilingual Experience
With headquarters in Quebec, Canada, PetalMD's website needed to be available in both English and French-Canadian. Users can now easily toggle between the two languages.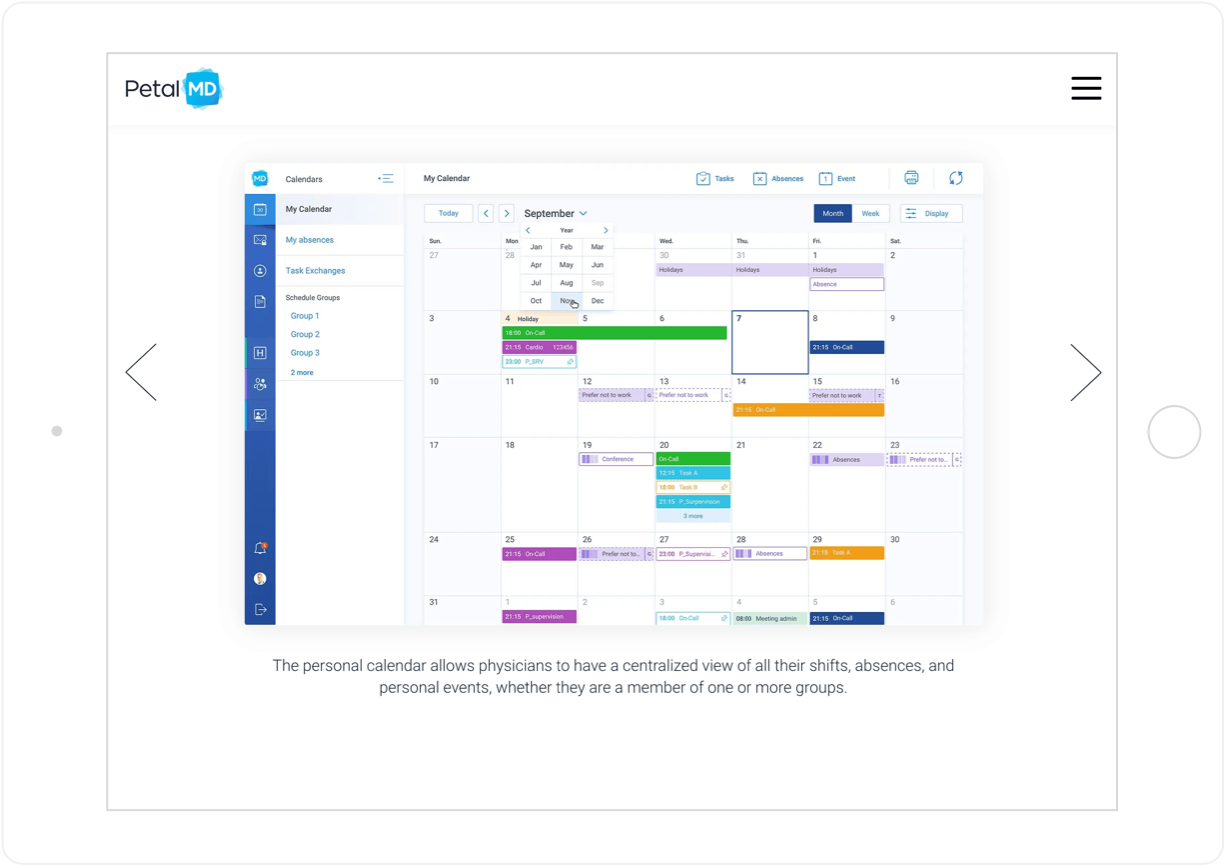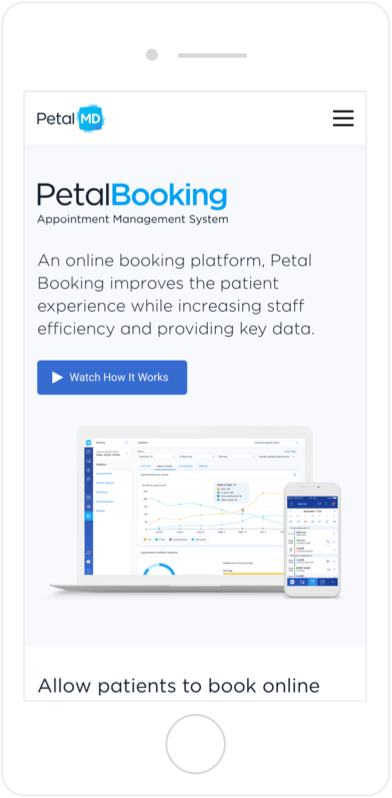 Using Software Screenshots for Impact
We knew that images of PetalMD's product would have high impact, so we used screenshots throughout the site to highlight the easy-to-use software's clean user interface.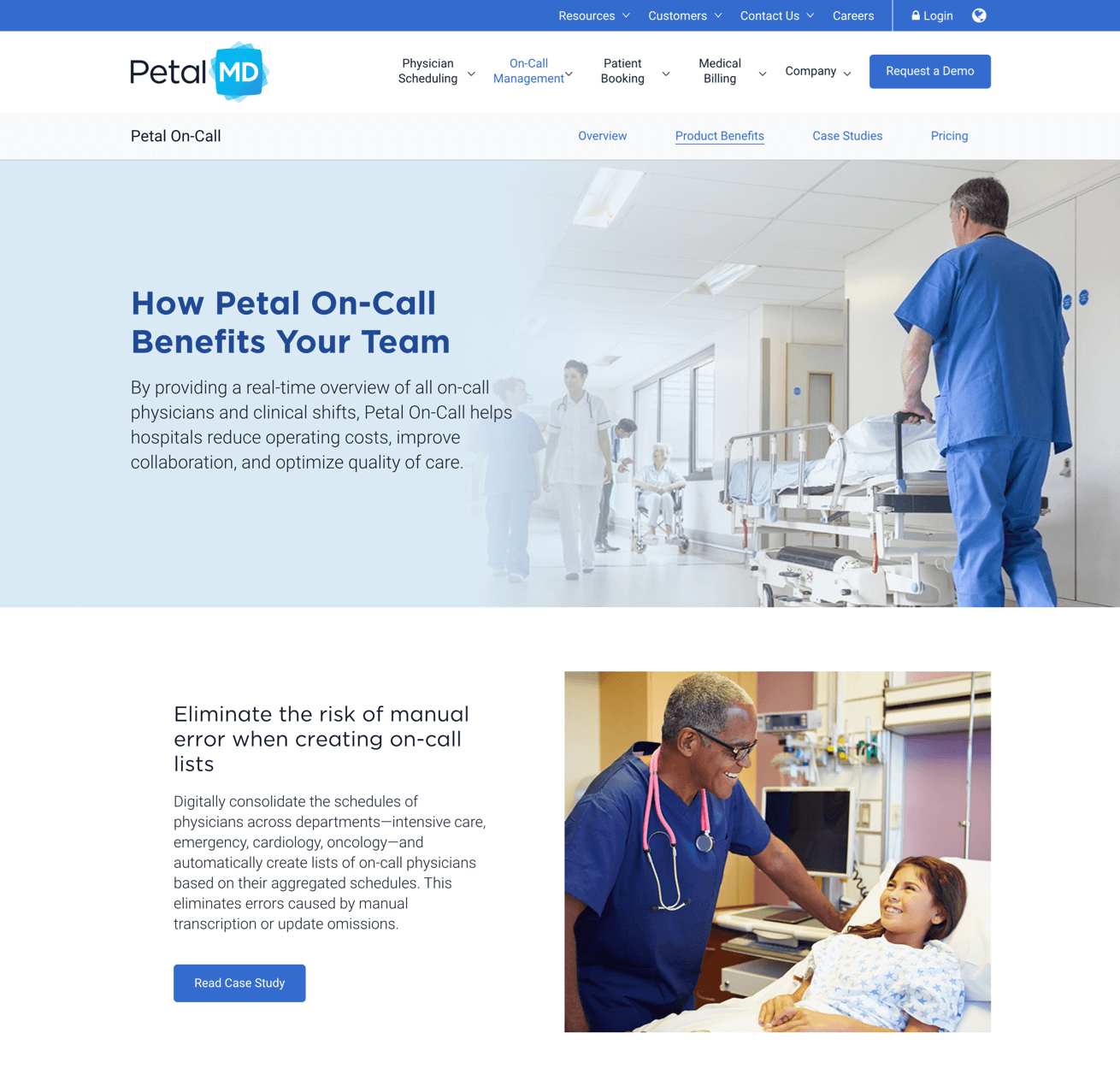 Highlighting Benefits on Custom Pages
Custom product benefits pages highlight product benefits, statistics, and customer testimonials to help PetalMD's buyer personas better understand PetalMD's best-in-class solutions.