Ortal Heat
---
Displaying a Luxury Fireplace Designer's Potential with a New Website
Background
For over 30 years, Ortal Heat has been the world's premier designer and builder of high-quality, luxury gas fireplaces. Ortal takes great pride in uncompromising quality and craftsmanship by using the finest materials, exceeding safety standards, ease of installation, and fantastic customer service.
The company came to SmartBug Media® for a website redesign; their old website was outdated and continuously added to over the years to make keeping it up to date almost impossible. SmartBug® worked closely with Ortal's marketing team to create a simple, yet clean and elegant website that lets Ortal's superior products speak for themselves. Utilizing HubSpot's database and automatic page-building tools, SmartBug created a way for Ortal Heat to easily manage and update their extensive product library and galleries while displaying the products to their greatest effect.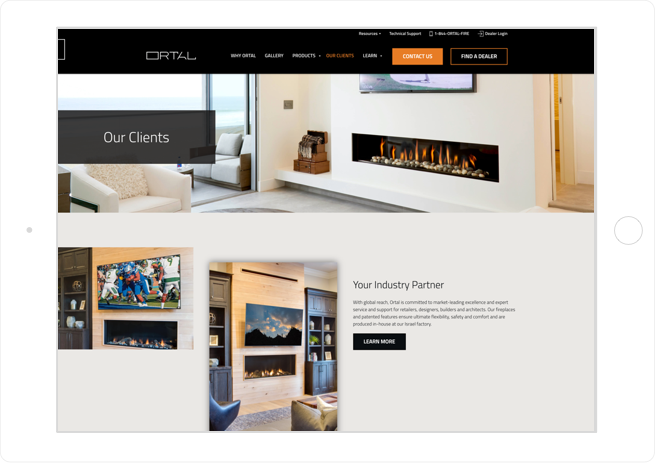 Creating a Clean, Elegant Design
From the beginning, our designers knew the best way to showcase Ortal's brand was to let their gorgeous products speak for themselves, and designed the site to have the product imagery be prominent throughout.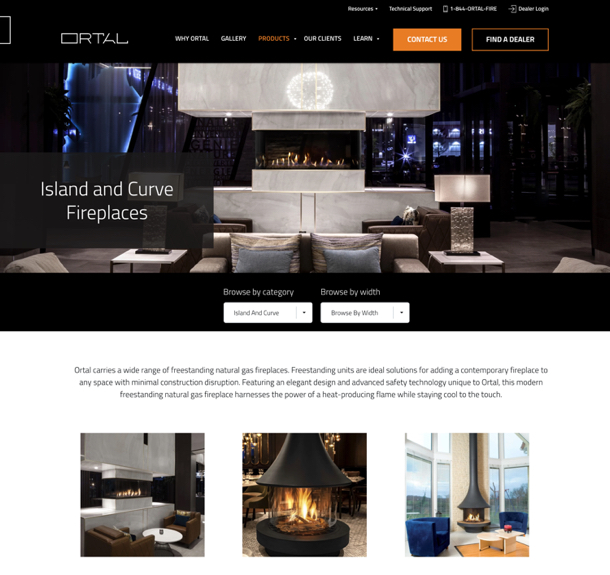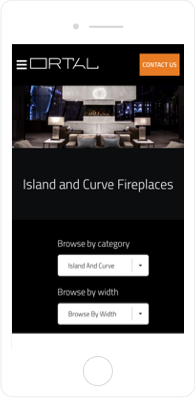 Focusing on Visual Storytelling
Our approach was to guide users to features and product galleries - creating a seamless path to let site visitors easily find styles and sizes to fit their needs.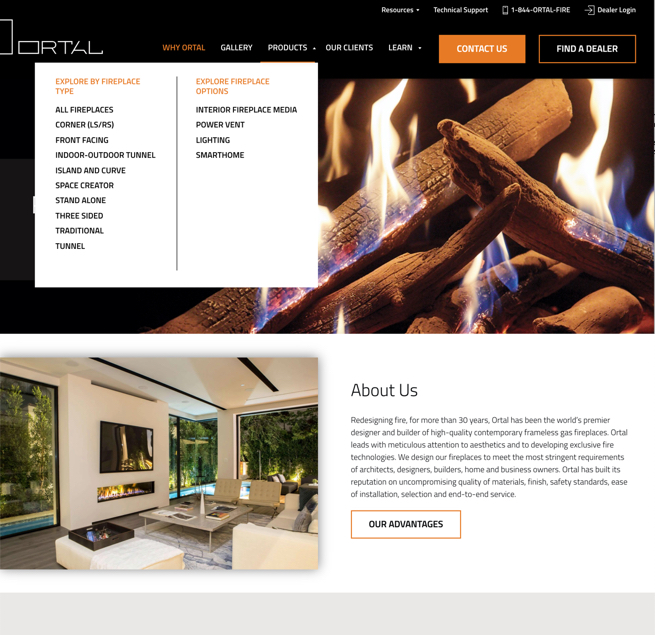 Creating Clear Navigation
The site's mega-menu is built for visitors to easily find what they're seeking - whether it's the gallery to browse images, specific fireplace features and styles, or resources regarding product specifications, safety standards, or installation manuals.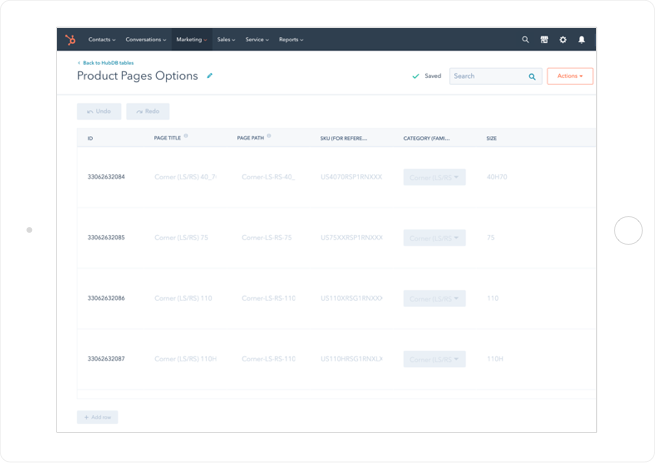 Creating Easy-to-Maintain Product Library
In order to help manage Ortal's extensive product library, we utilized HubSpot's database (HubDB) to automatically create and update product pages from a table or spreadsheet.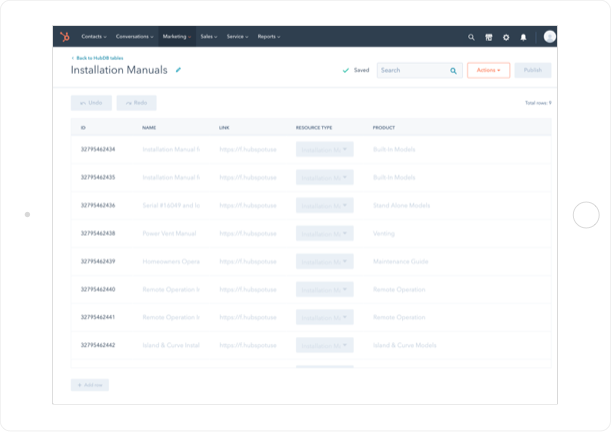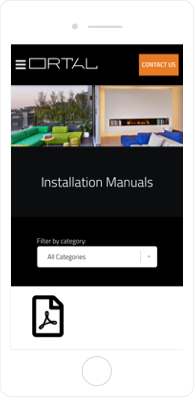 Developing Robust Resource Library
Also utilizing HubDB, our team created a resources library that contains a wealth of product information; specifications, installation manuals, safety/quality certifications, warranty information, and lots more.