Oleena
---
Crafting a Caring Story for a Digital Therapeutics Brand
Background
Oleena™ is the first-ever digital therapeutics platform in oncology for patients and their care teams. Its web technologies enable self-management of symptoms, remote monitoring by care teams, and personalized recommendations for patients based on evidence-based algorithms. Oleena came to SmartBug® in need of a one-page layout that spoke to healthcare professionals and patients. We built a site that simplified Oleena's messages and broke down exactly how its platform works. The website takes a complex product and tells an easy-to-understand story with the help of a fluent, customer-centered design.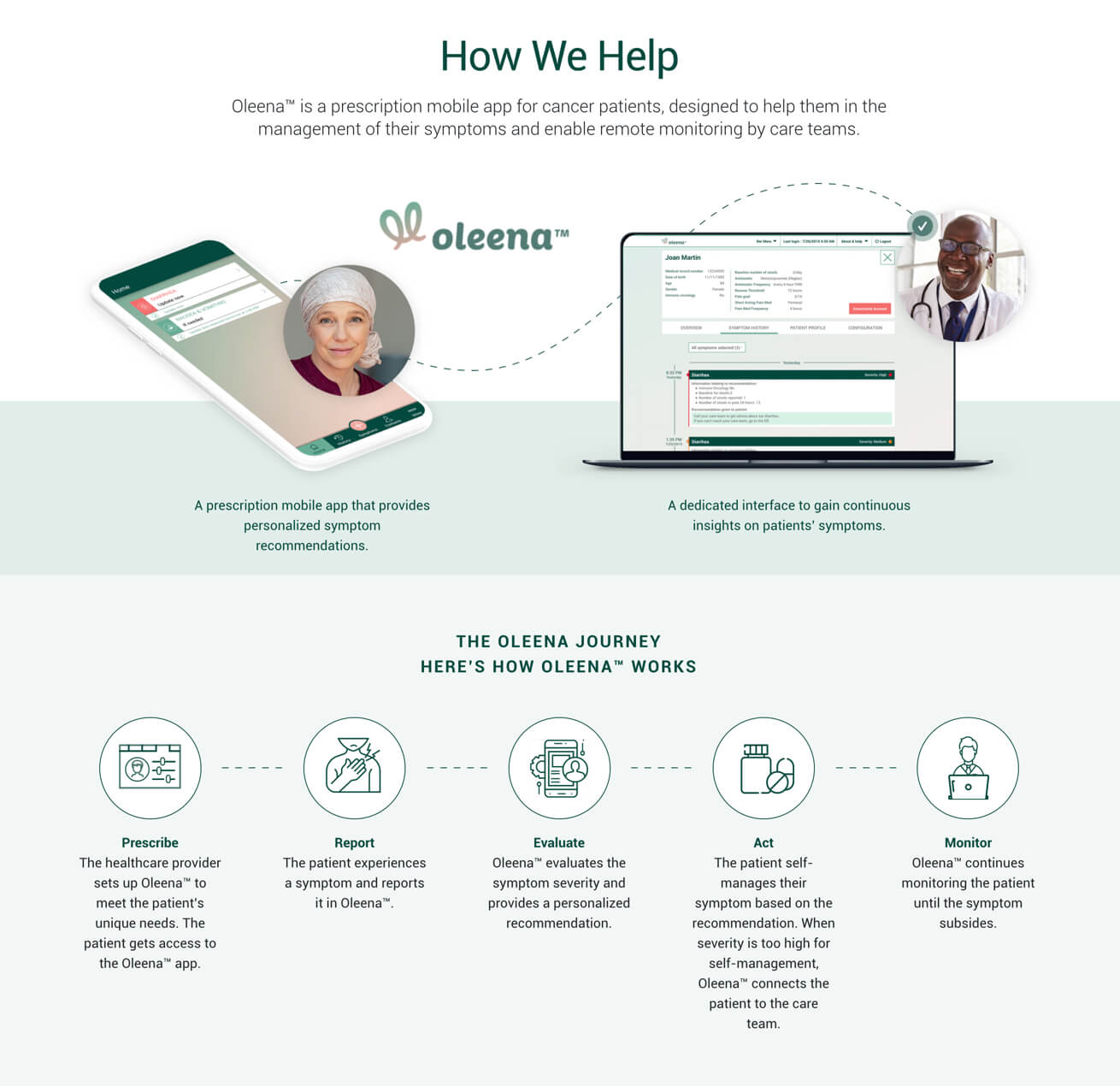 Illustrating Through Simplicity
We used platform screenshots to tell a clear, informative story. "The Oleena Journey" is linear and clear. It breaks down Oleena, step by step.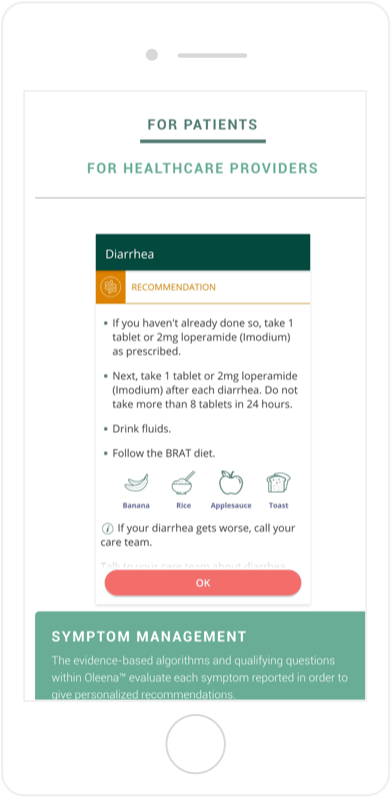 Care-Based Design
We echoed Oleena's care-centric message with warm, inviting visuals throughout the design.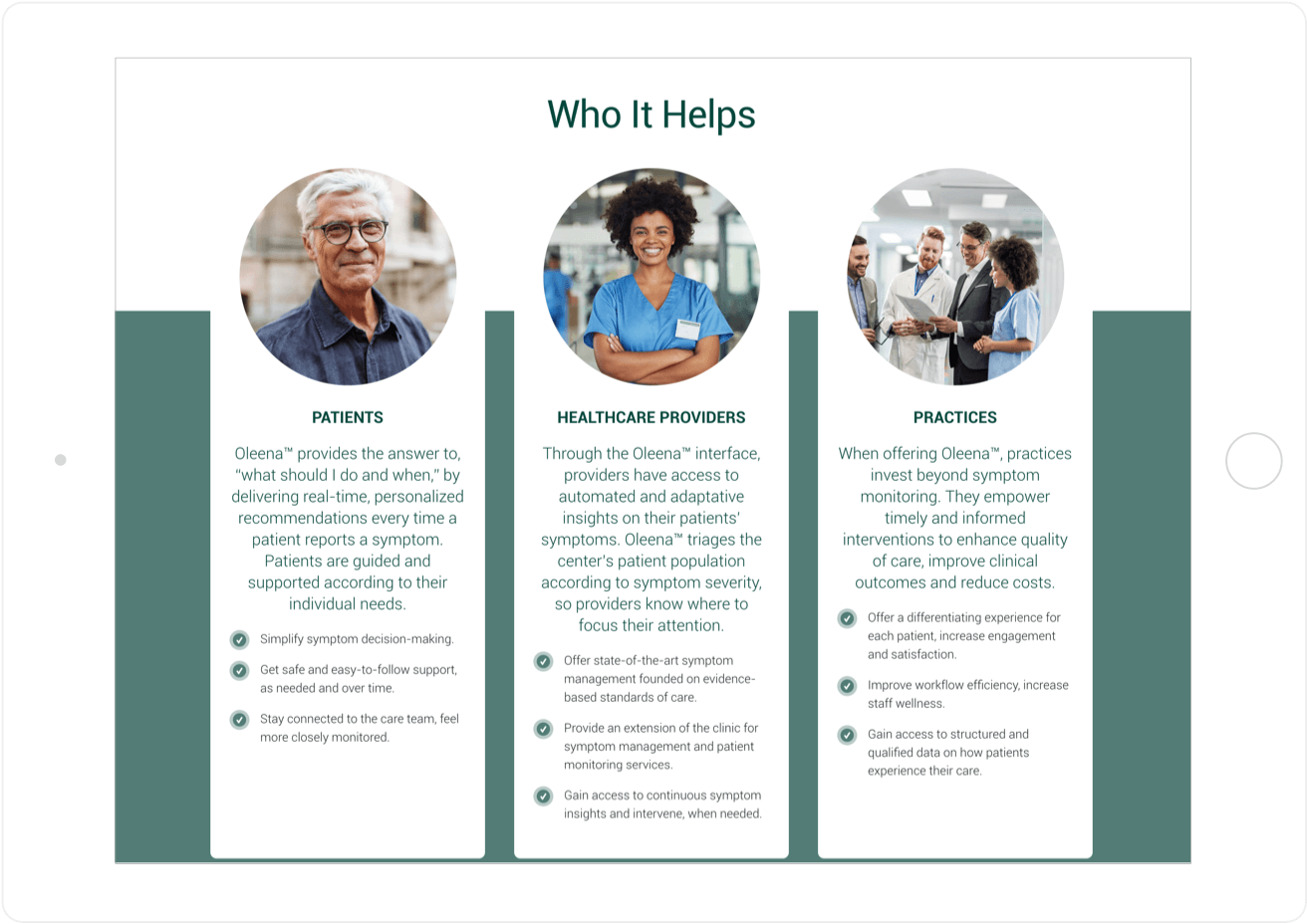 Personalized Touches
Pages speak to each unique customer persona through features like the "Who It Helps" section.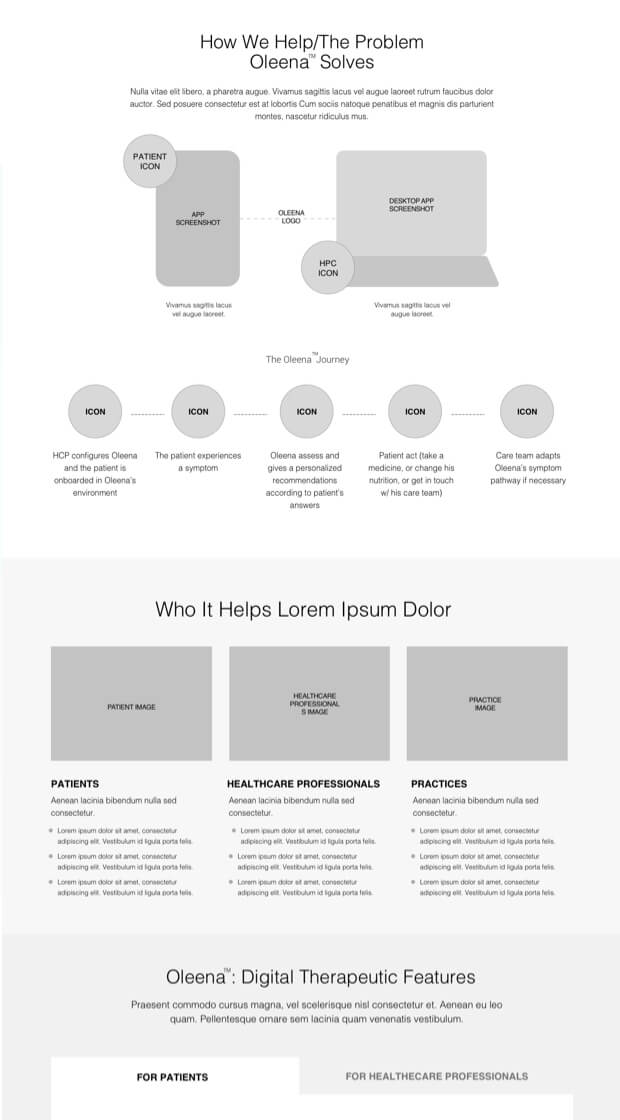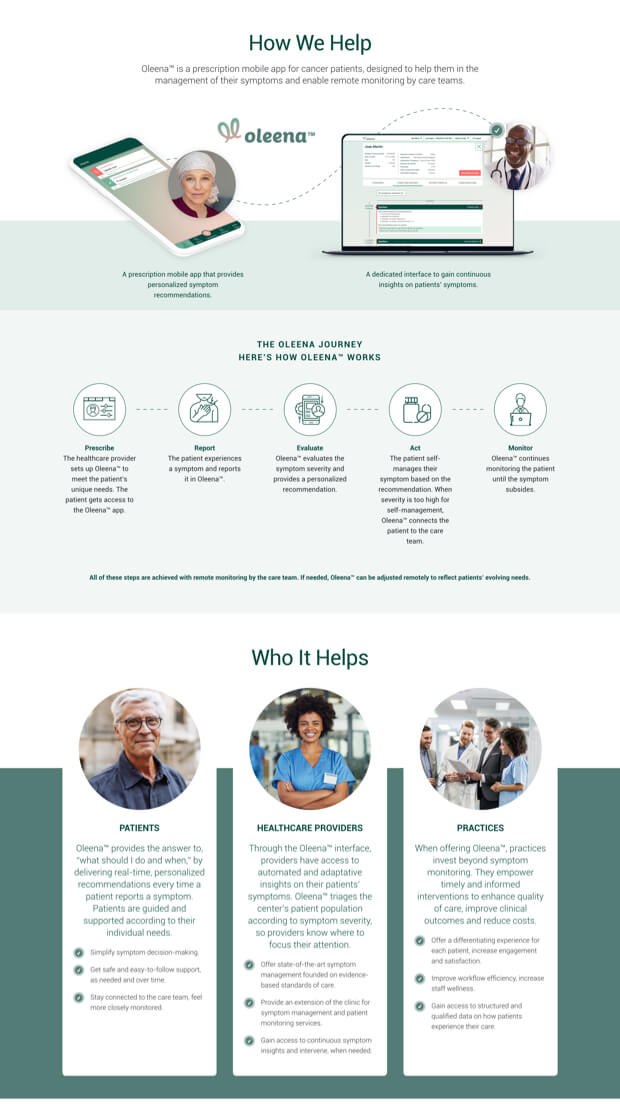 Brand-Focused Design and UX
With empathetic language, inviting tones, and easy navigation, the brand's core messages reverberate throughout the site's custom design.