OHi
---
Showcasing Top-Notch Work for Home and Commercial Remodeling Services
Background
For more than five generations, OHi has helped Chicagoans realize their remodeling visions—from commercial remodeling to residential kitchens, bathrooms, basements, flooring, and window treatments. A master of the design-build process, OHi keeps projects on time and on budget. The company came to SmartBug Media® for assistance in creating a website that highlighted its high-impact visuals so it could focus on closing more deals and improving monthly and yearly KPIs, including revenue goals and lead reporting.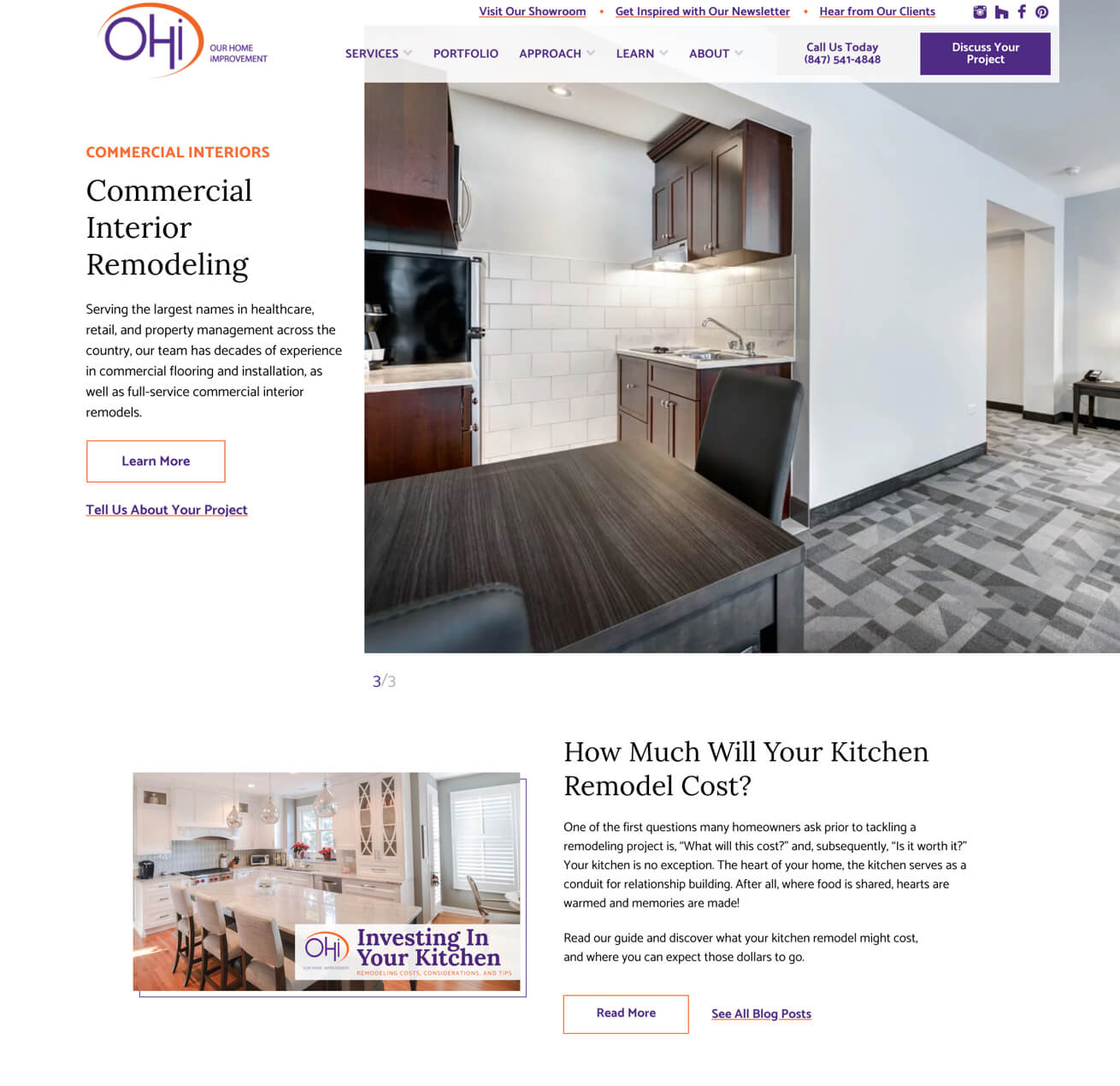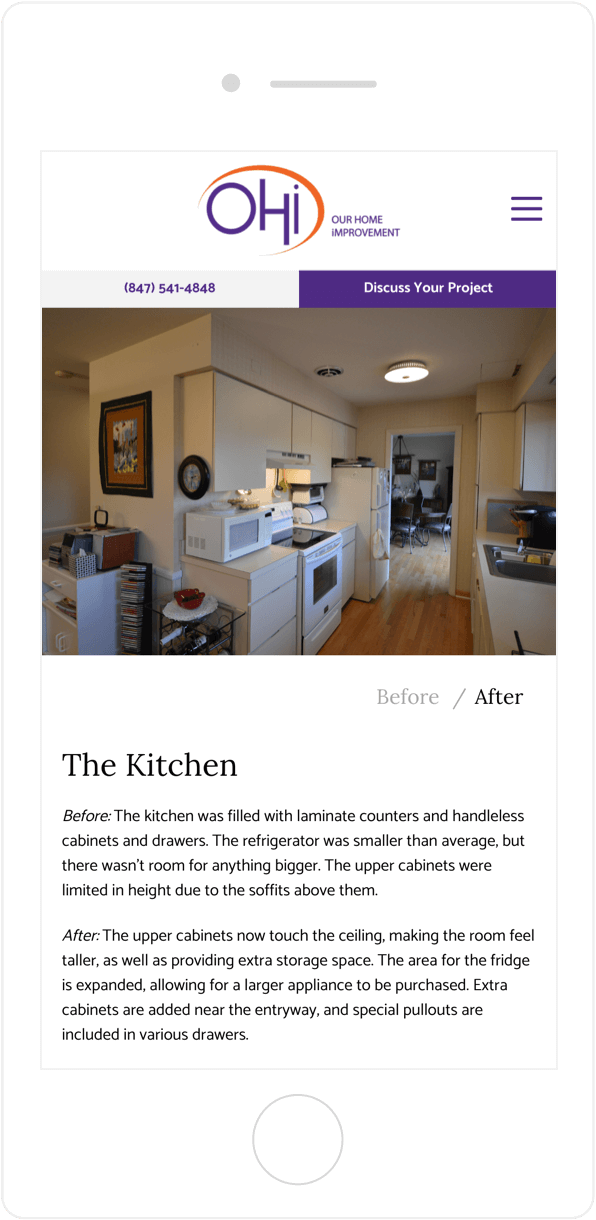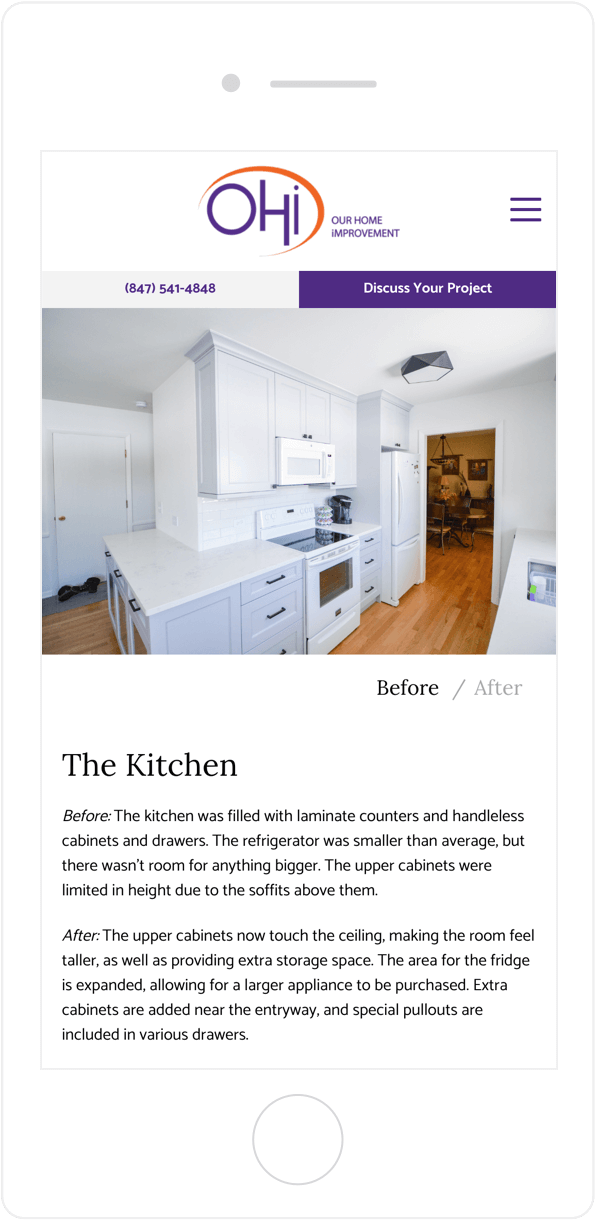 Storytelling Through Imagery
We took a modern, clean approach to the site's design aesthetic, emphasizing whitespace in order to match the crisp design-build imagery.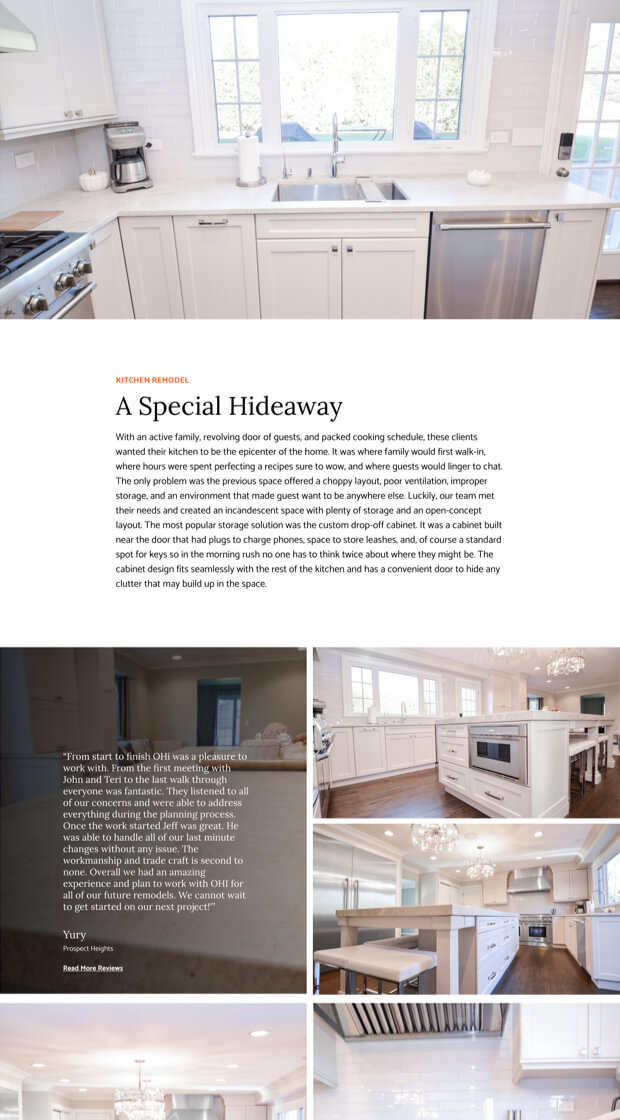 Telling the Complete Story
We created dynamic, image-driven portfolio pages in order to tell a complete story of the design-build experience, including who was involved and what products were used.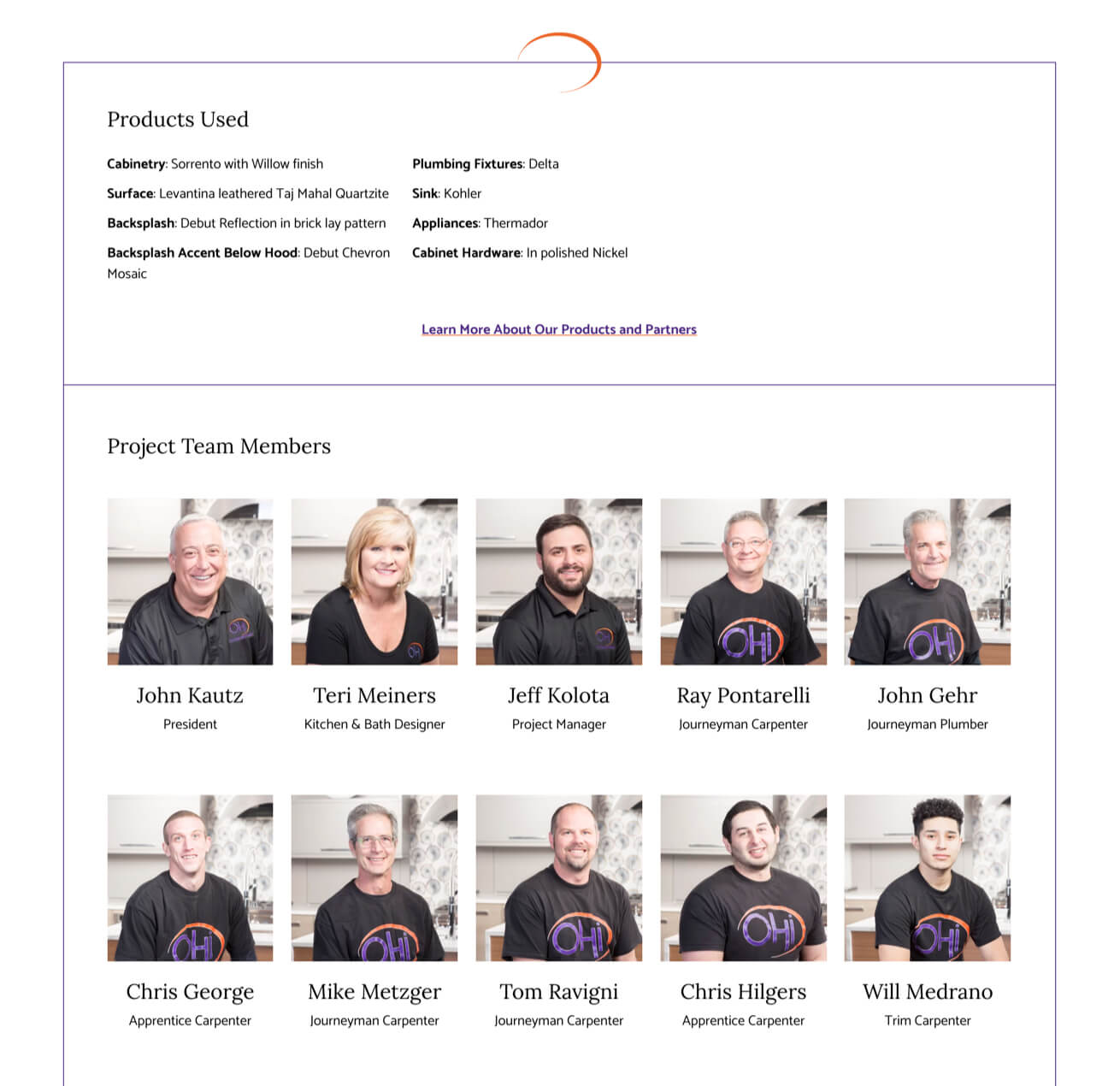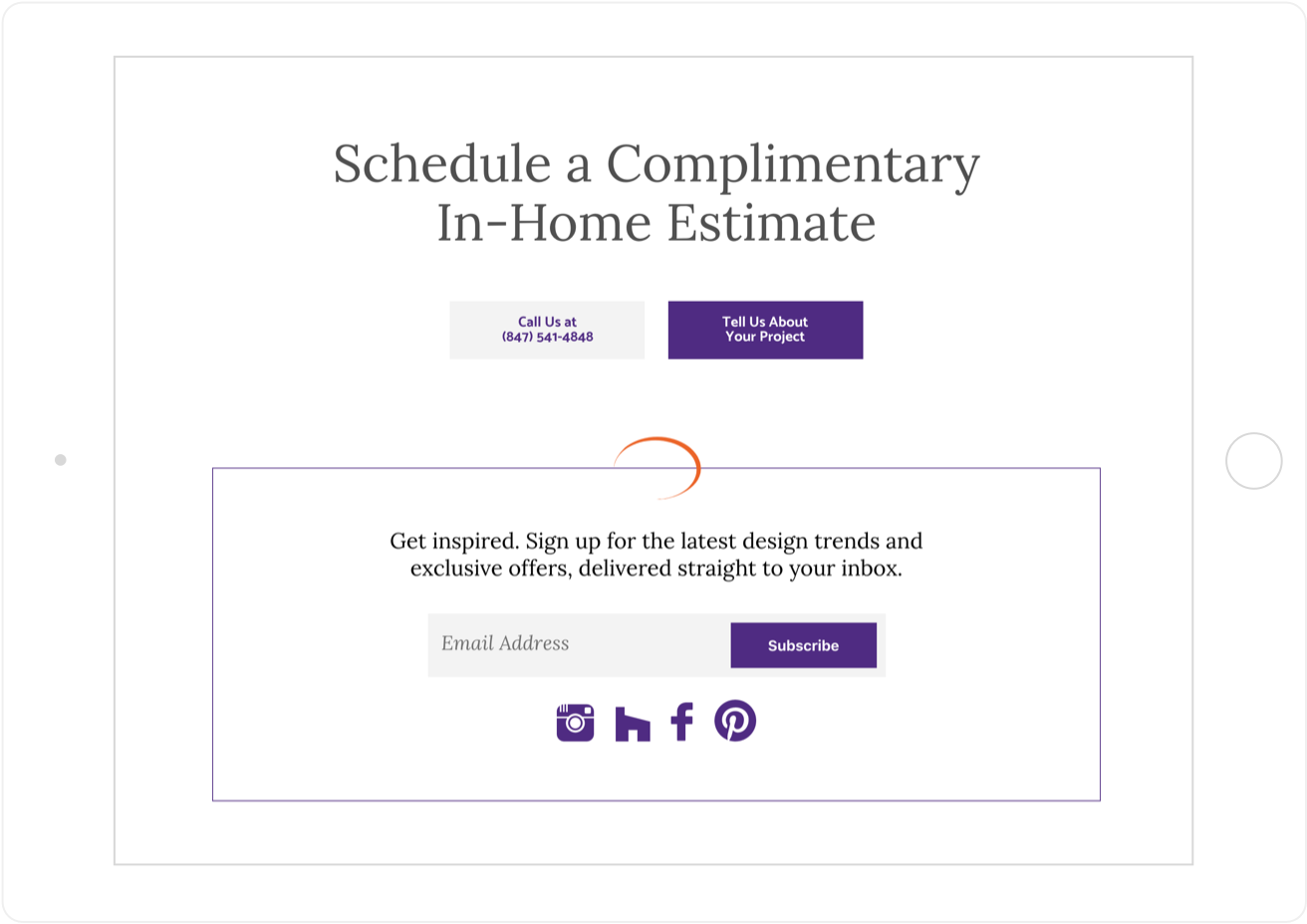 Teasing to the Logo
We extended the purple and orange of the logomark, as well as the arc, into design elements and headers throughout the site.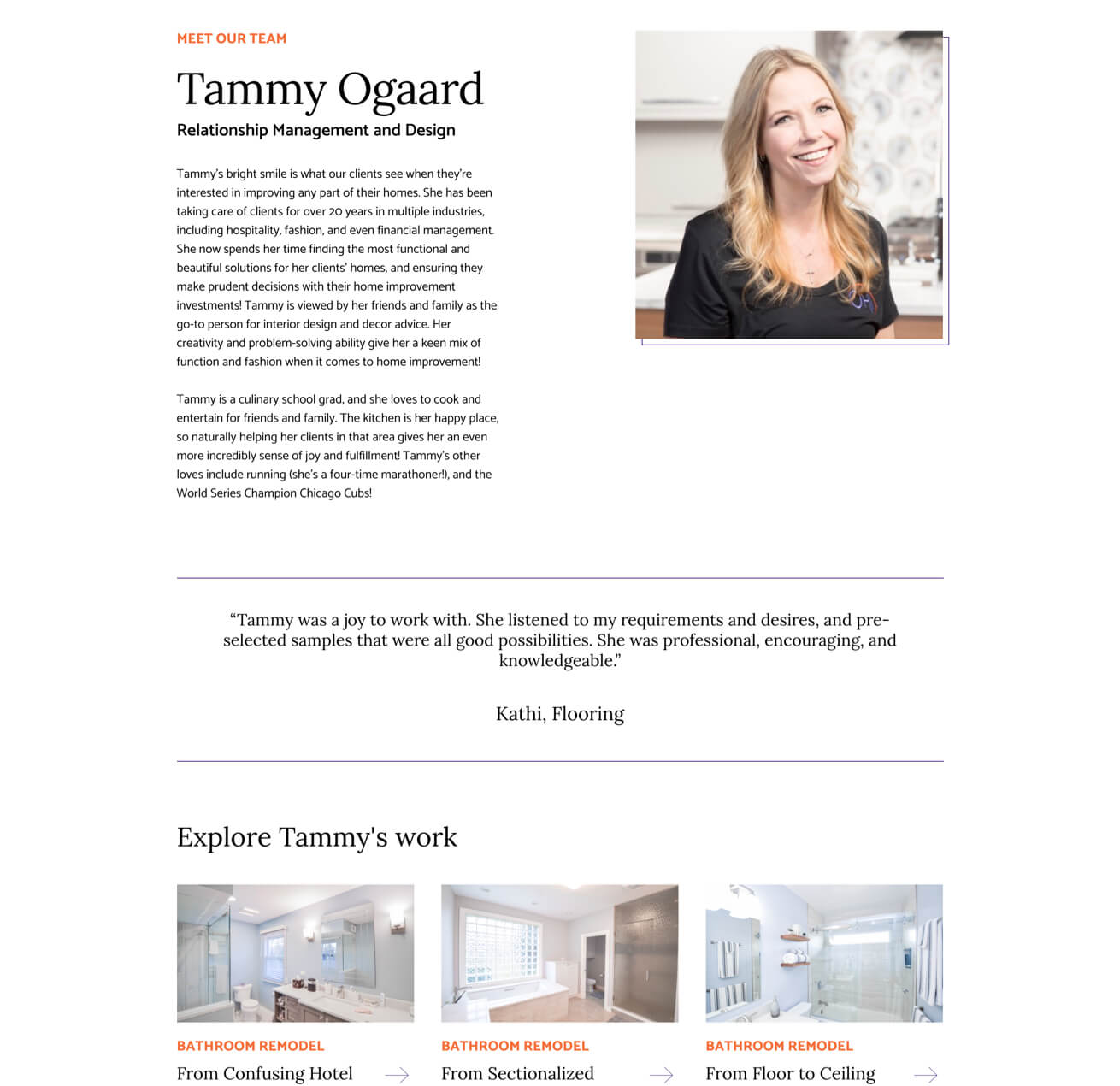 Crafting a Rich Experience
Using HubSpot's HubDB, our development team built a rich database that allows site visitors to view an OHi team member's profile, projects, blog articles, testimonials about them, and more.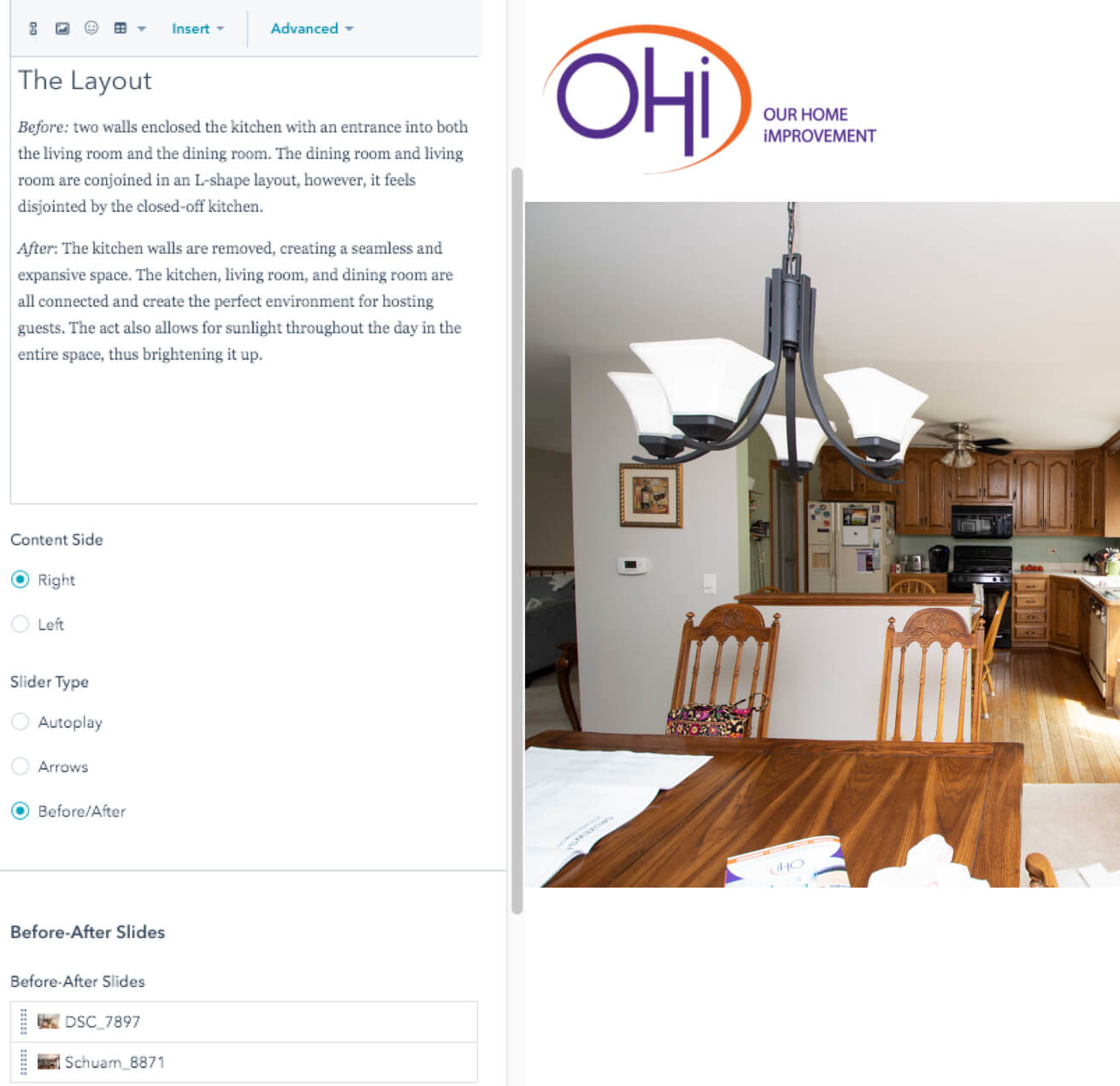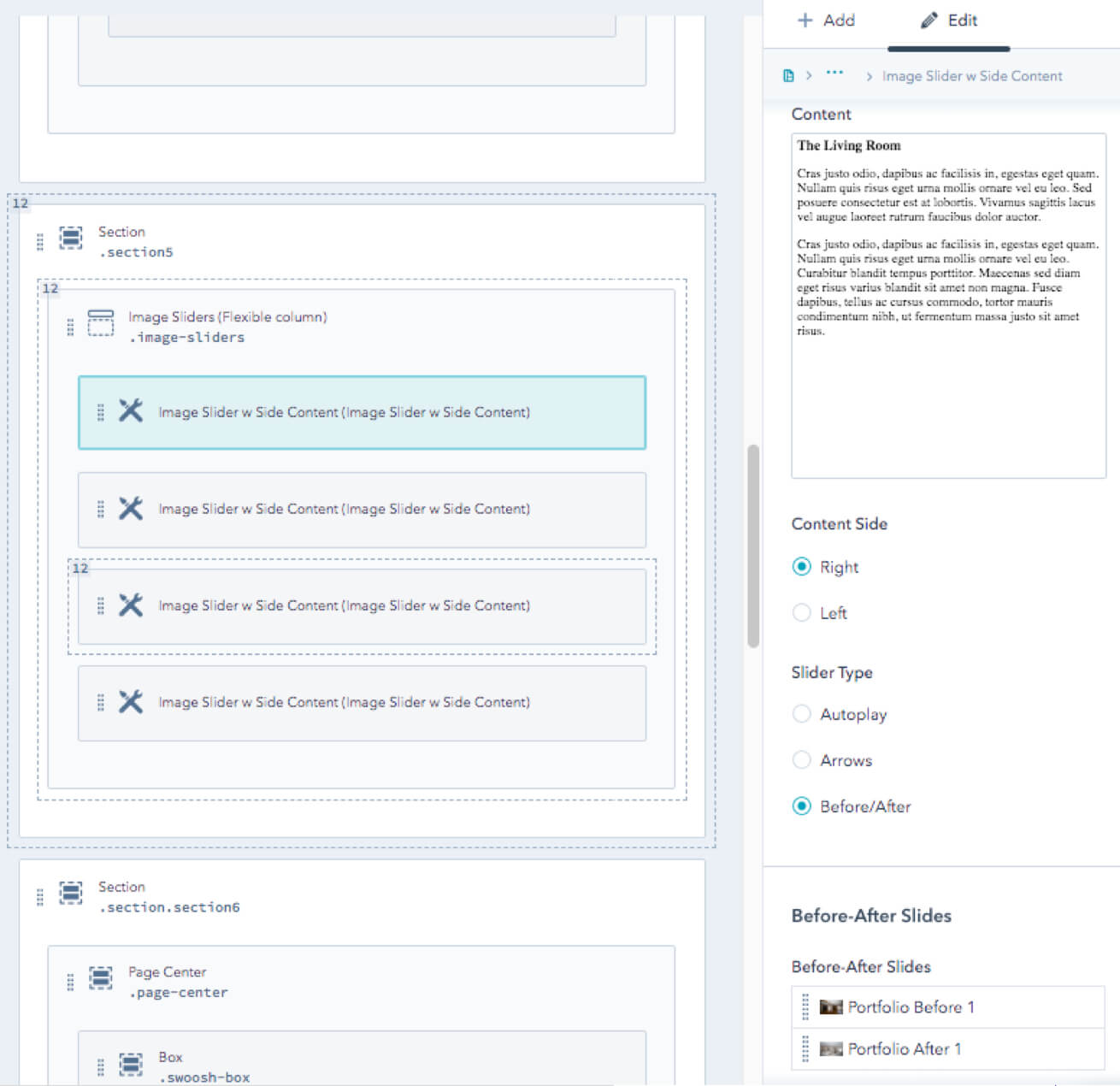 Making Management Easy
A site can be big, beautiful, and complex without being complicated to manage. Our development team built a custom repeater so the OHi team can easily update its site to add more before/after features.