IRA Resources
---
Creating an Audience-Focused Site for a Retirement Investment Firm
Background
Since 1996, customers have trusted IRA Resources to help them build wealth using alternative investments at a lower cost. The company knew their information-rich site content wasn't reaching its audience and needed a website that was more customer focused and intuitive. They also wanted to transform the site's look and tone to be more authentic and friendlier, aligning their branding with their business approach. IRA Resources asked SmartBug® to create a strategic, well-branded, customer-focused website. Our team used existing data and performed deep analysis to inform development, content strategy, and the entire user experience. The result is an intuitive, fresh, content-rich site with fine-tuned branding.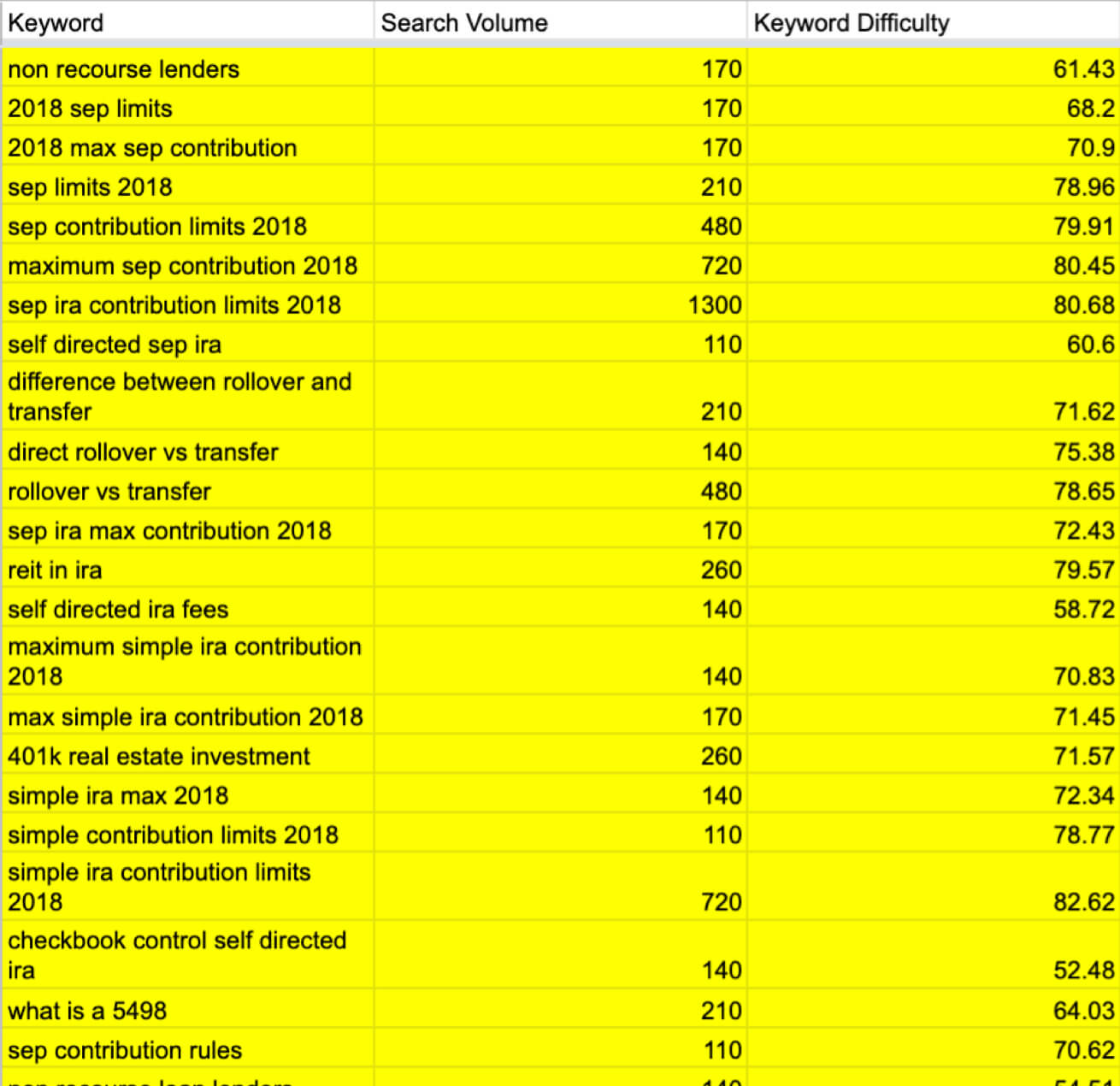 Next-Level SEO
Our team dove into keyword research, drilling down enough to reveal an even more nuanced and effective on- and off-page SEO strategy.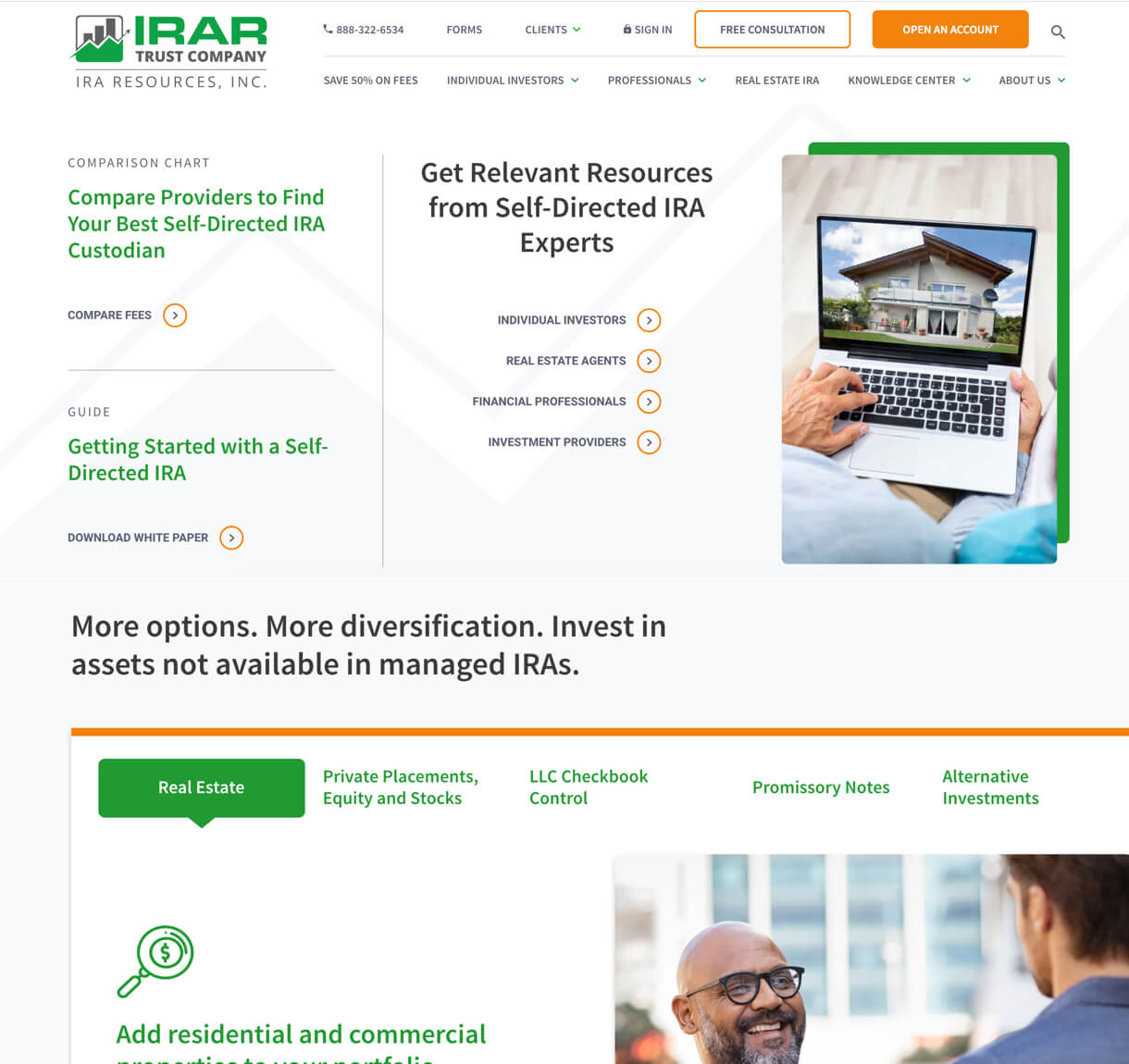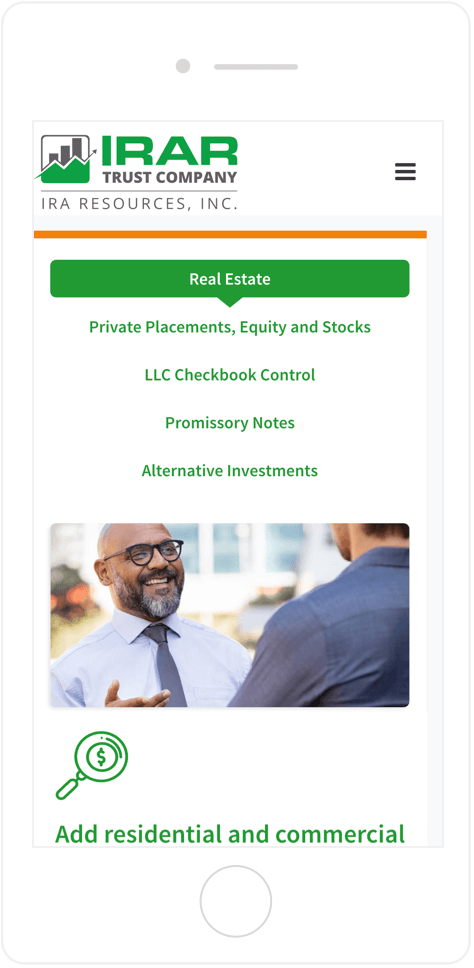 Informed Design
Using information from customer personas, gap analysis, behavior flows, and heatmaps, we created a design strategy targeting known customer pain points.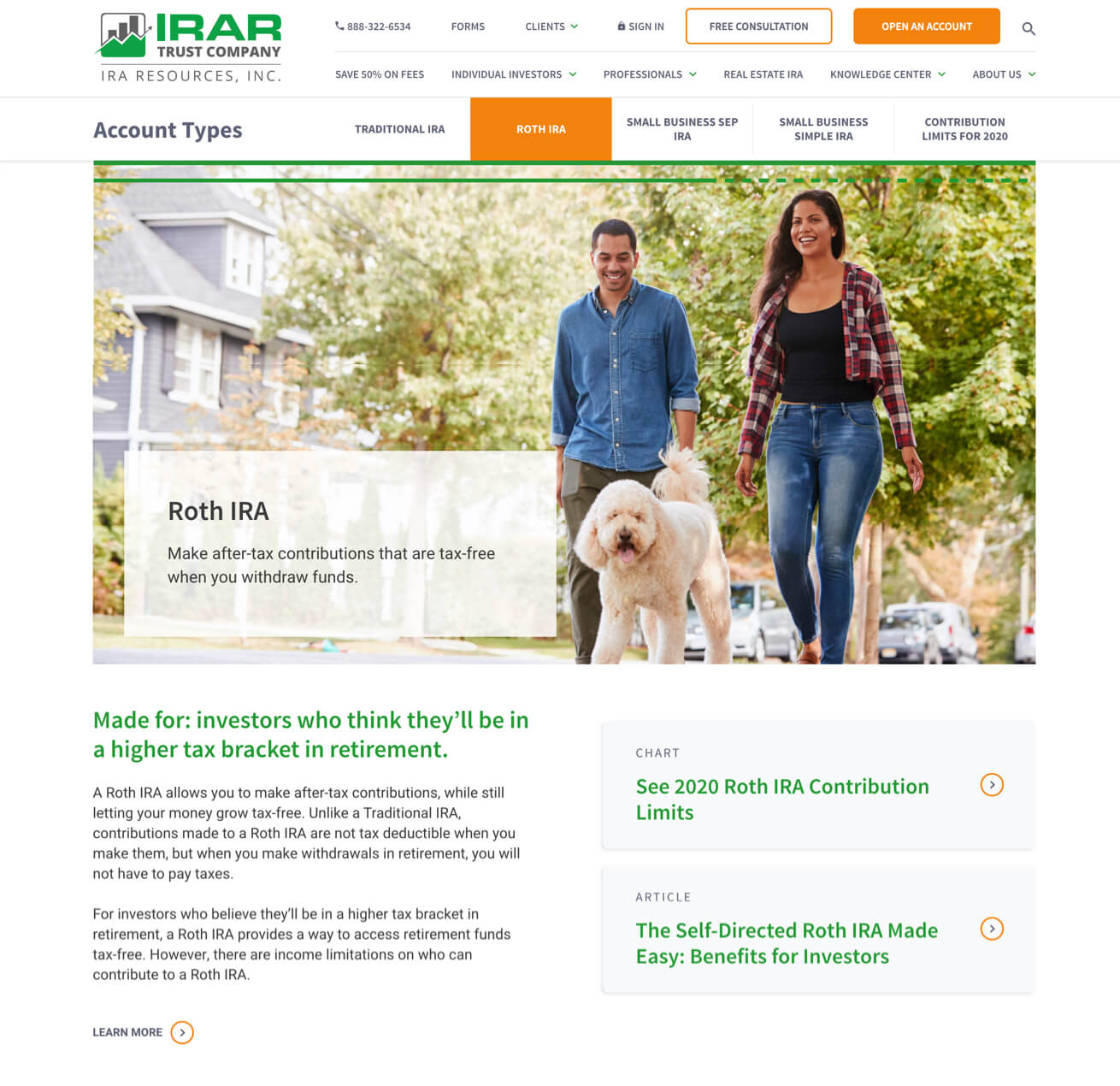 More Accessible Content
We spent significant time understanding customer behavior and needs, taking IRA Resources' rich content and making it more searchable and accessible.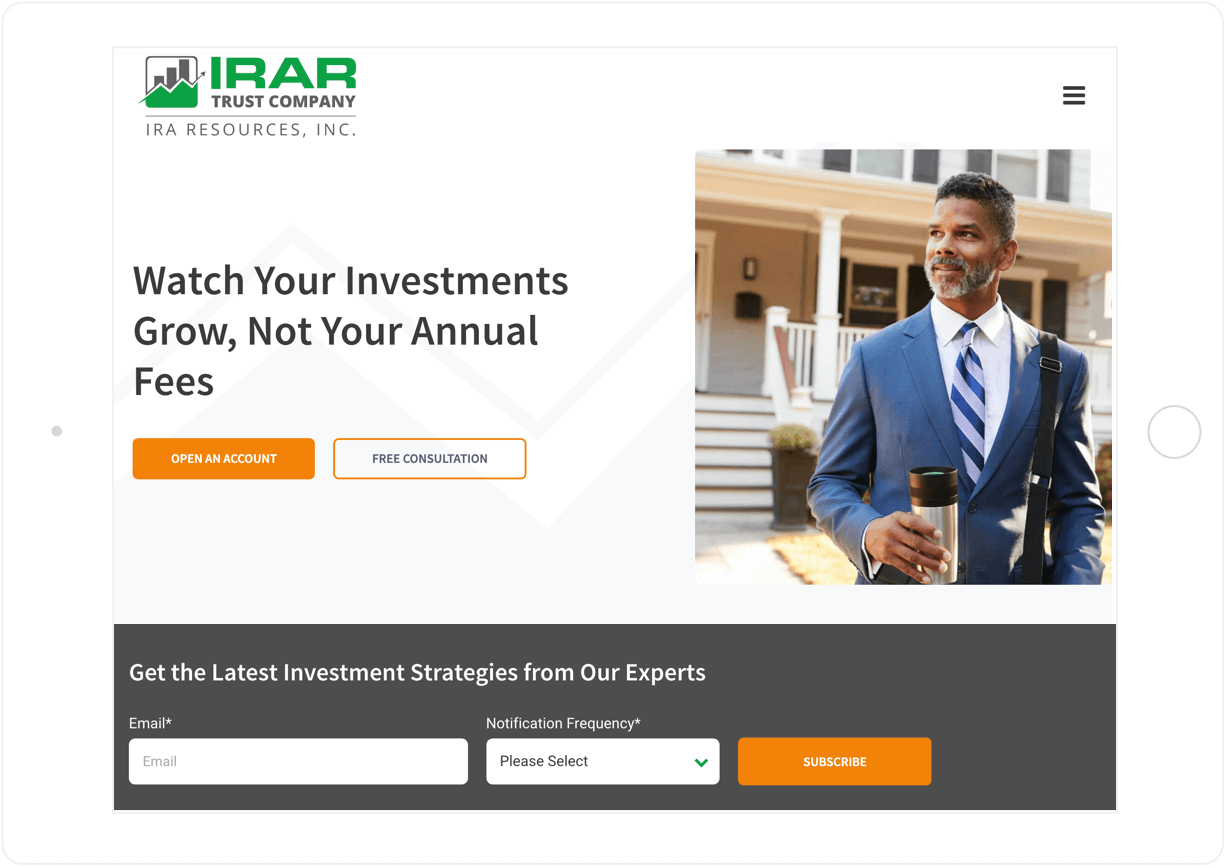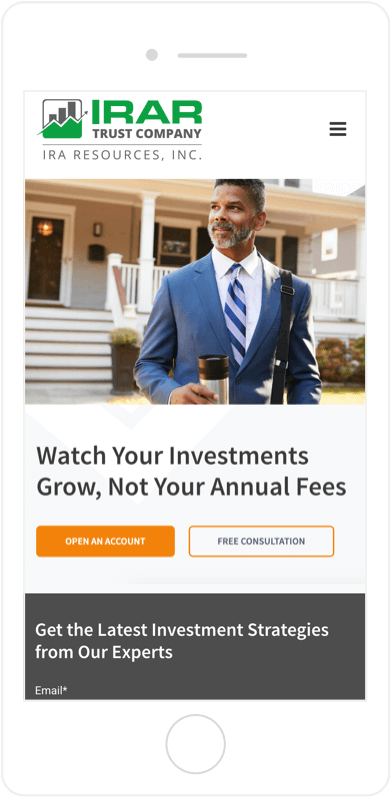 Authentic Branding
Our team created the site's approachable, professional, and friendly look and tone and used the client's logo in unexpected elements, solidifying brand presence.