iQ Credit Union
---
Designing a Rich Visual and Textual Narrative for a Regional Credit Union
Background
iQ Credit Union has been providing friendly, personalized banking services in the Pacific Northwest since 1940. The credit union approached SmartBug Media® to refresh its website in order to celebrate its personal and community-focused approach to banking solutions. We implemented some easy-to-use HubSpot CMS features, which allow iQ Credit Union to more easily complete day-to-day updates on rates, images, and other modules across the website, giving it the opportunity to grow the website as the organization grows.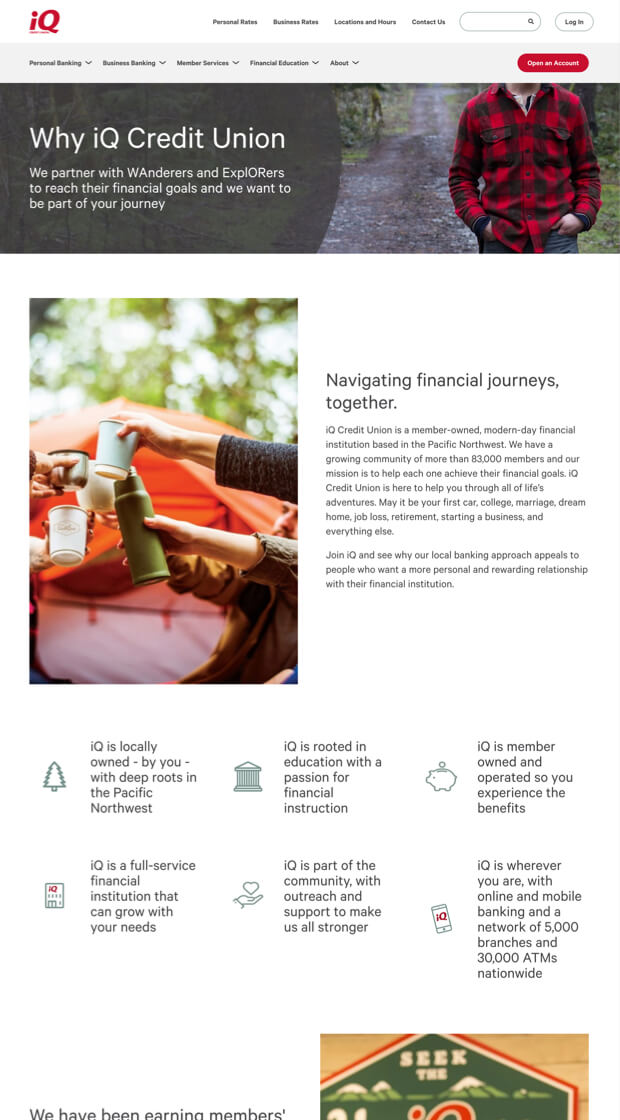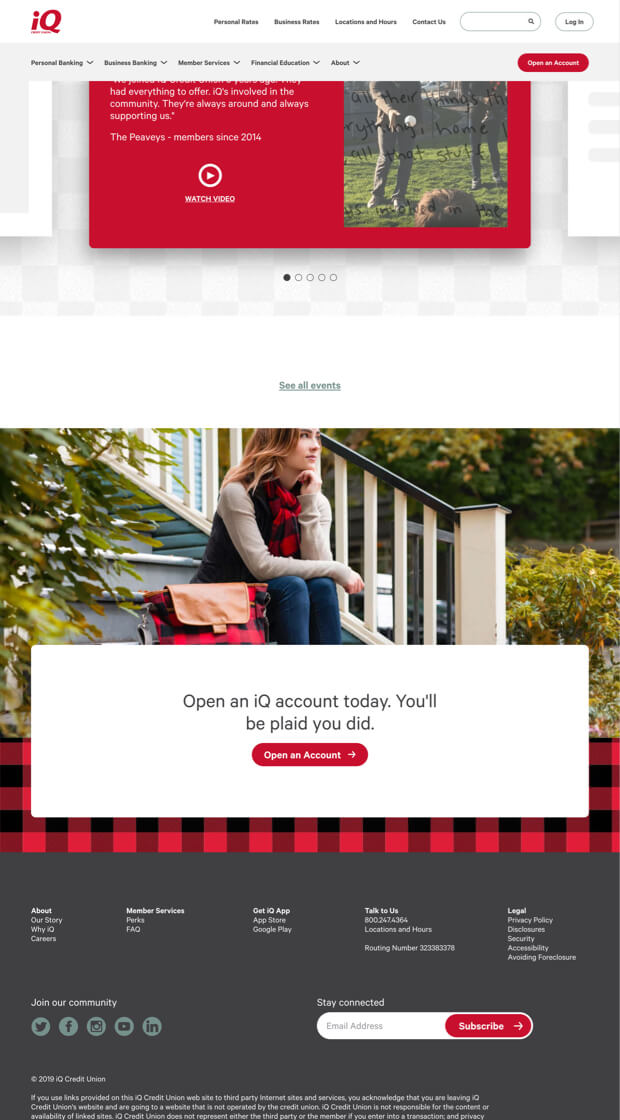 Weaving in Regional Elements
We integrated icons of evergreens, mountains, and buffalo plaid—all strong identifiers for the Pacific Northwest-based brand—to reinforce the credit union's regional pride and presence.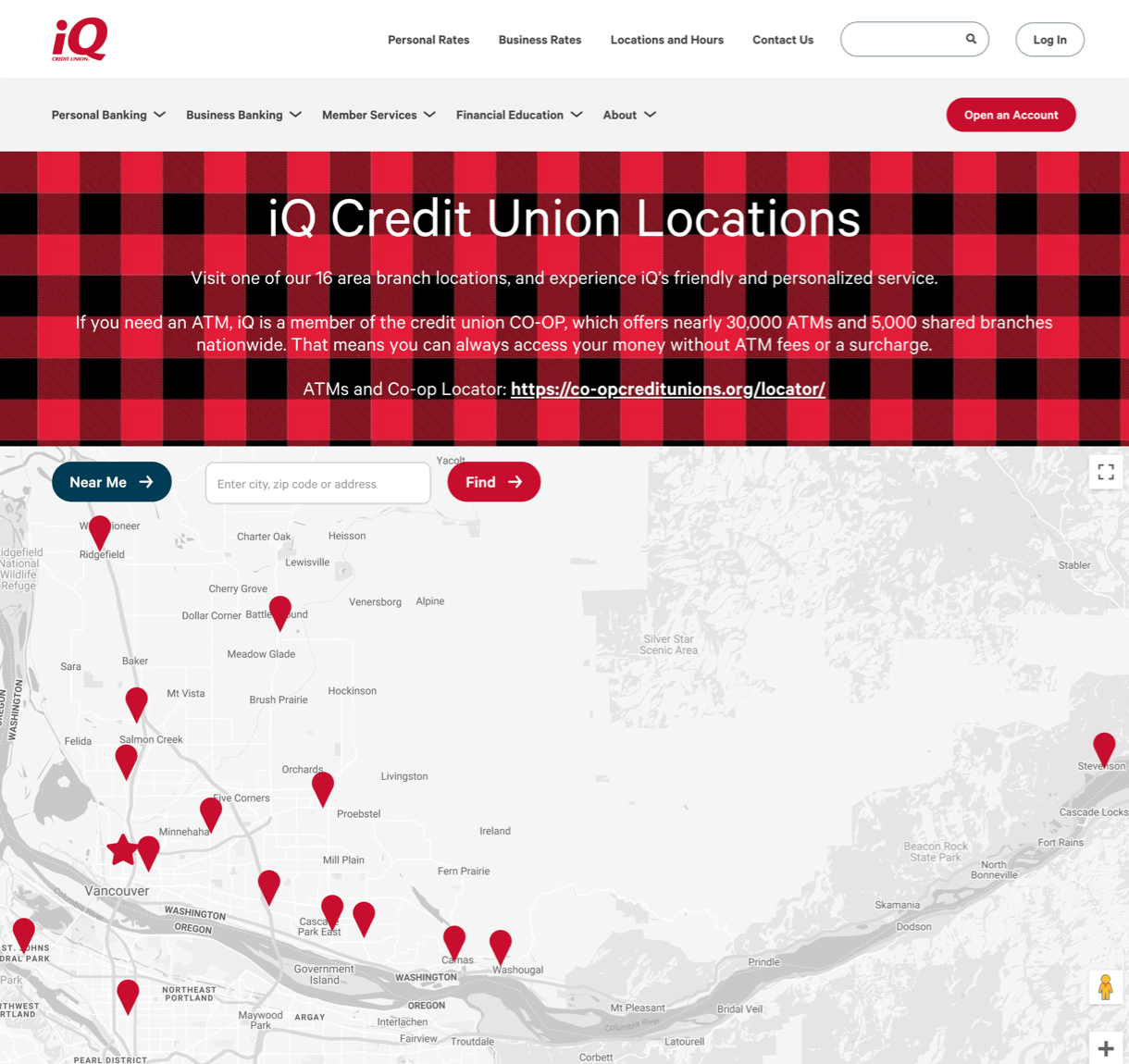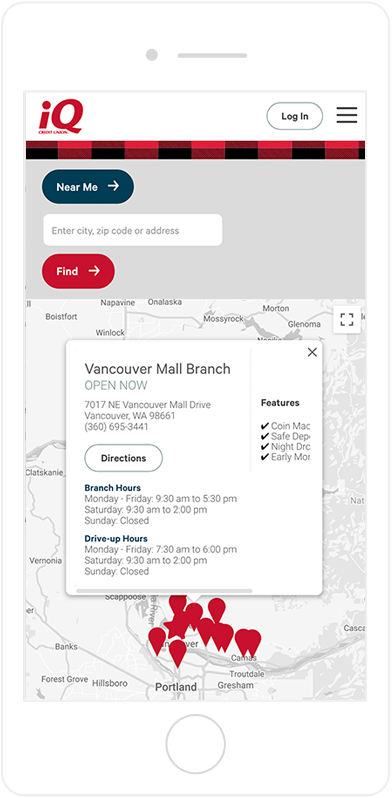 Using HubDB to Boost UX
Using HubDB, we built a custom-designed location finder with map and list views to give users branch information and features in a clean, easy-to-use format.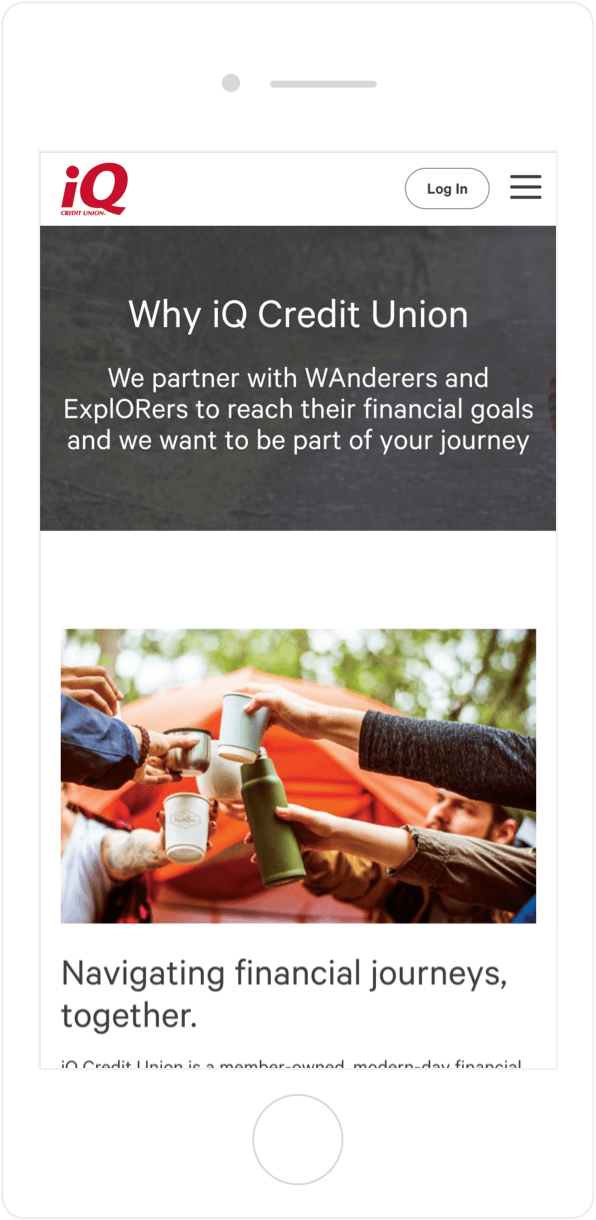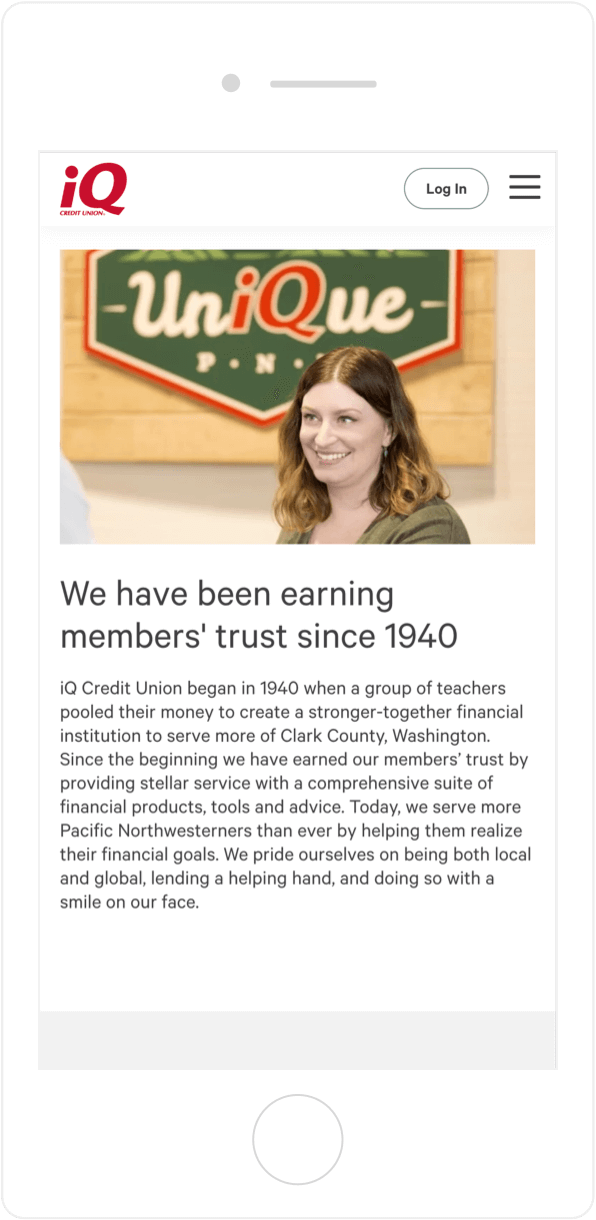 Crafting a Values-Based Narrative
It was important to tell the credit union's story and weave its values—which resonate greatly with iQ's buyer personas—throughout the site narrative, especially on the Why iQ? page.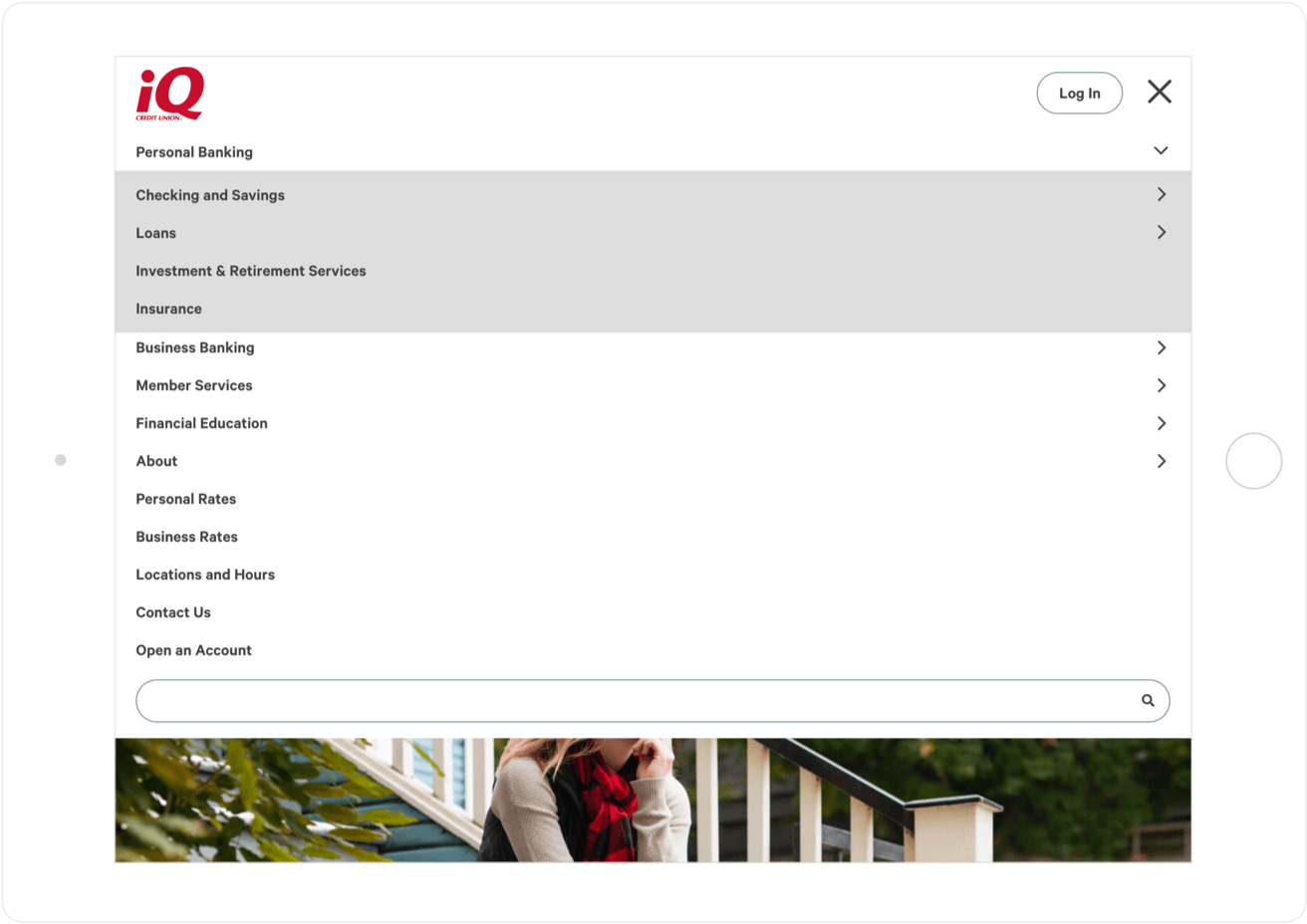 Leveraging the Menu
Our design and development teams built custom extended menus in order to help customers find exactly what they're looking for, download content offers, and access educational information.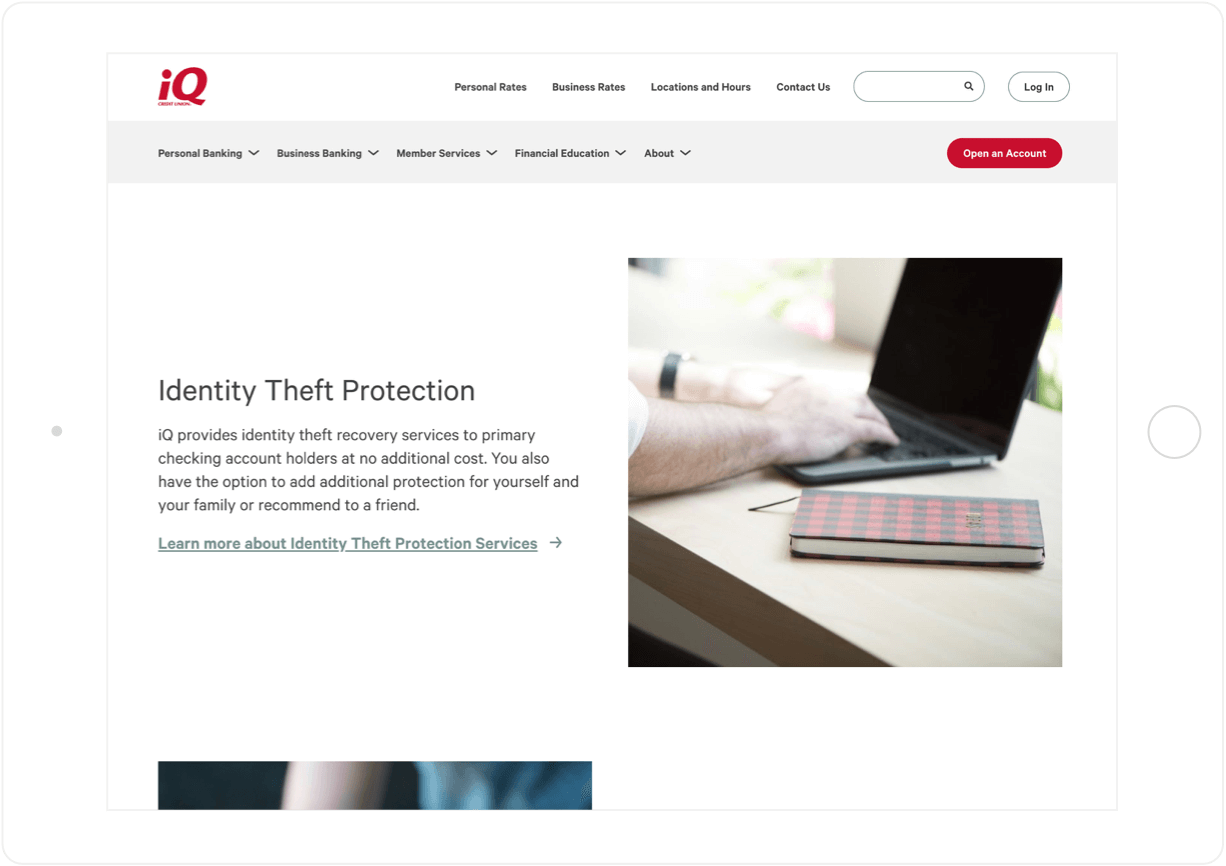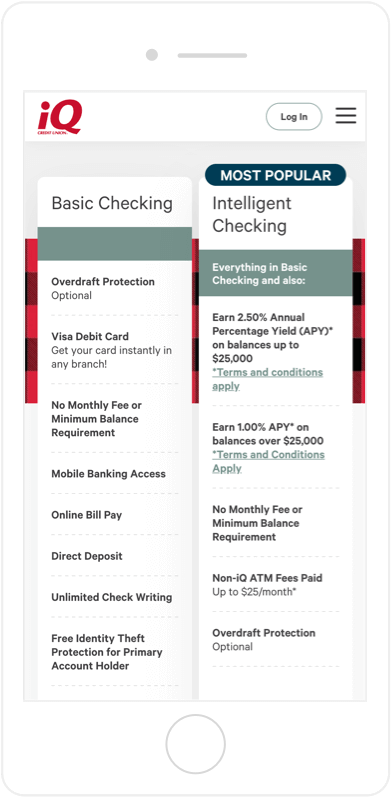 Delivering a Custom Module Library
Rather than build multiple product pages for the credit union's offerings, we created a set of thoughtfully designed and easily usable custom modules that can easily meet the needs of any page.