Invisible Health Technologies
---
Boosting Credibility for a Health and Safety Technology Company
Background
Invisible Health Technologies (IHT) deploys the world's leading pandemic response and preparation technologies to help safeguard schools, businesses, and communities. IHT launched in response to the COVID-19 pandemic, and assembled technologists and emergency response experts to select, deploy, and support next-generation pandemic response and preparation solutions.
With the lofty goal of minimizing risk of illness and preparing organizations for an uncertain future, the leaders at IHT needed a website that not only built credibility in a growing industry, but was also a point of pride for the company. IHT came to SmartBug® due to our robust online portfolio and our ranking as HubSpot's highest rated partner agency. We then created a full website that showcases the "why" behind the best-in-class products IHT sells, and how companies can use those technologies behind the scenes to make every individual feel as comfortable in public as they do at home.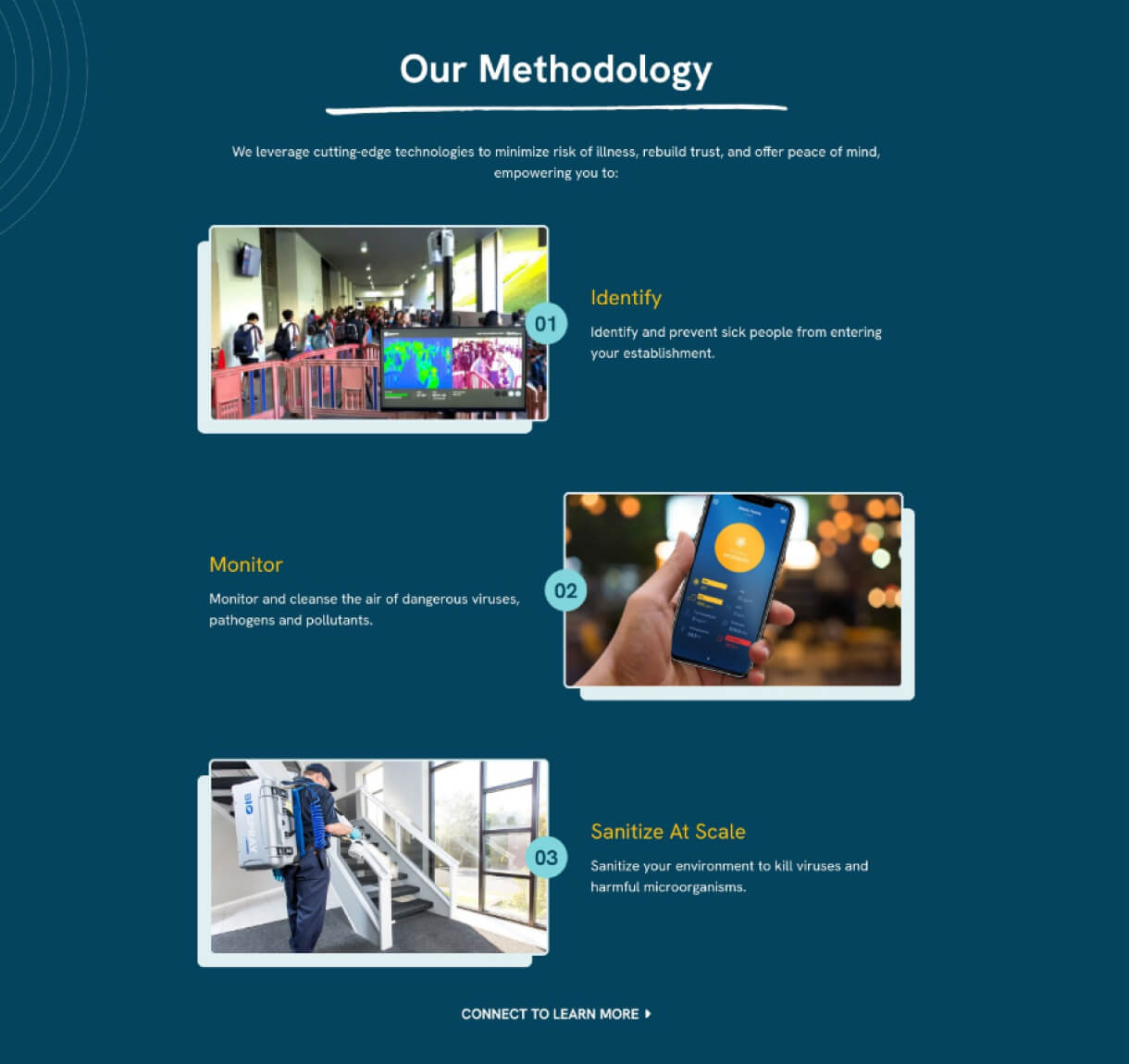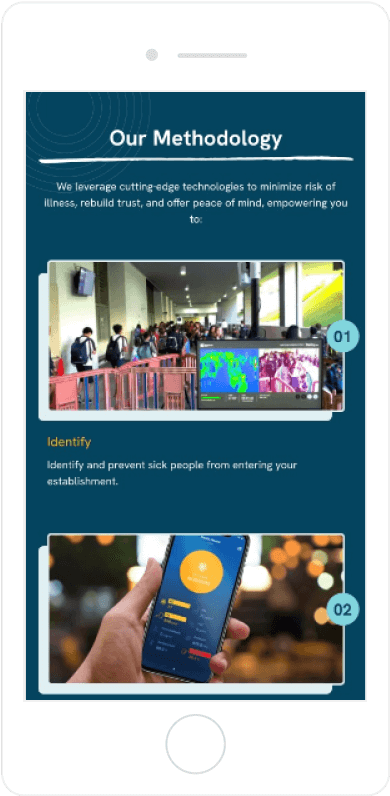 Designing a Stunning Custom Homepage
Our design team created a custom, visually-stunning homepage with a modern look and feel to showcase IHT's cutting-edge technologies.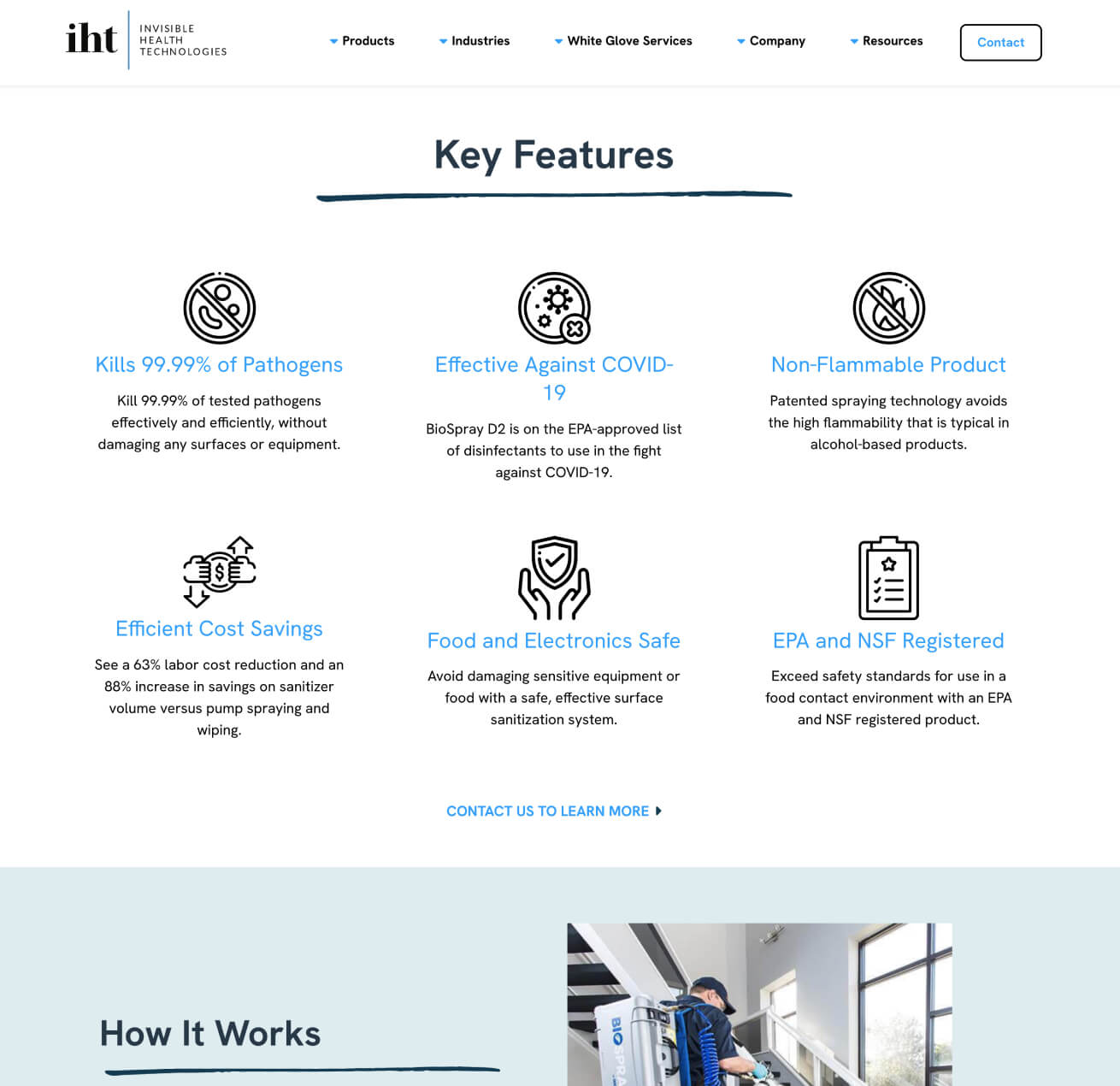 Simplifying Complexities with a Clean Design
We incorporated clean iconography into IHT's website design to simplify complexities and visually convey what they do for potential customers.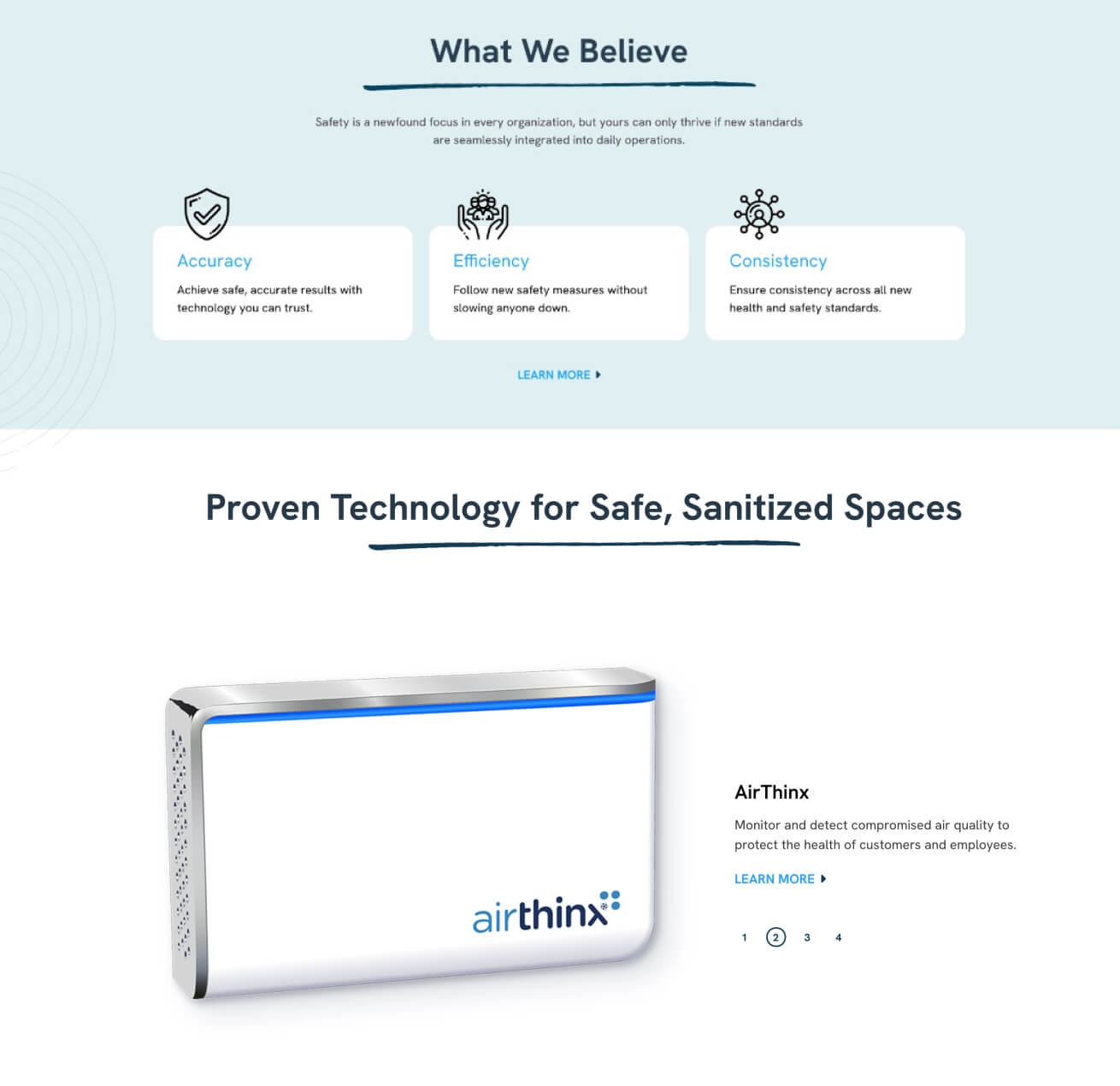 Crafting a Compelling Brand Story
Using compelling copy to bring IHT's story to life, we positioned the brand as credible thought leaders with unrivaled industry expertise.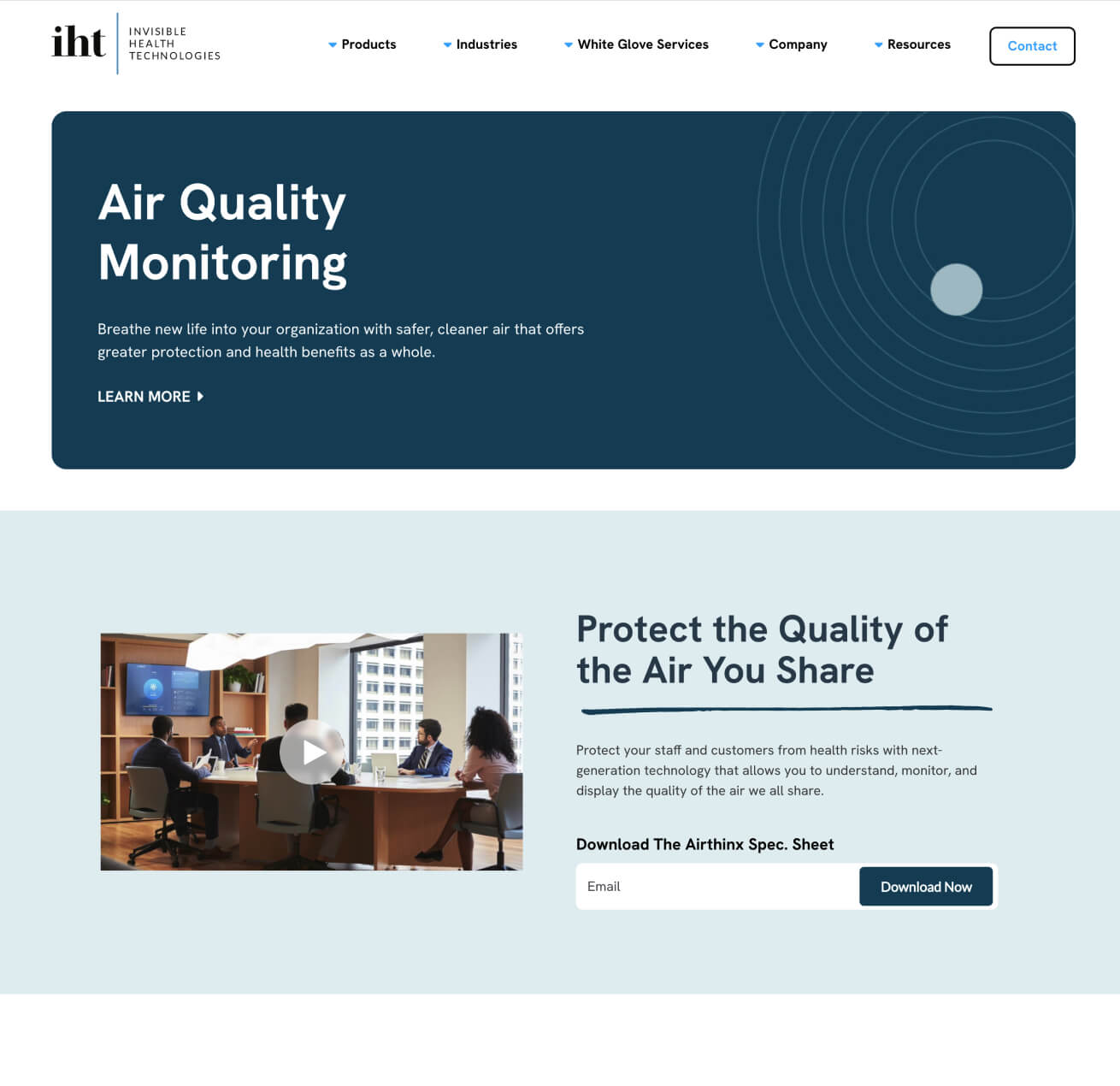 Inspiring Confident Conversions with Bold CTAs
The bold, eye-catching CTAs we worked into the site design are customized to inspire confident customer conversions.