Inbound Strategy Camp
---
Bringing an On-Demand, Immersive Workshop to Marketers
Background
Designed by HubSpot Content Professor Justin Champion, Inbound Strategy Camp is an on-demand workshop for marketers to learn how to create long-term inbound marketing strategies for their businesses. After recent success with his Wild We Wander digital nomad site, Justin wanted to develop an immersive, on-demand resource for inbound marketers. SmartBug Media® worked with Justin to build a website that not only explained Inbound Strategy Camp's mission, but also provided participants a fully immersive workshop experience from anywhere in the world.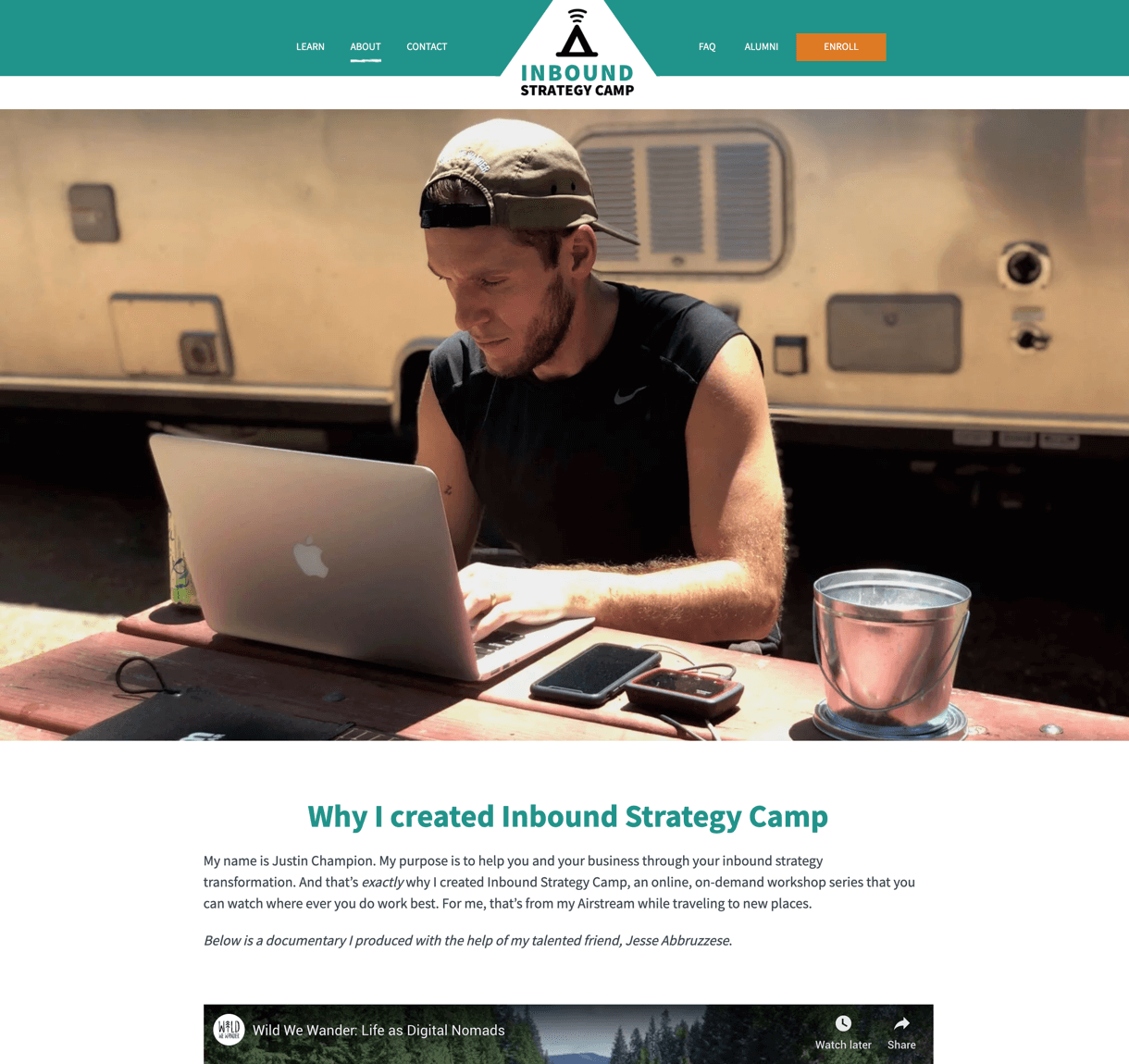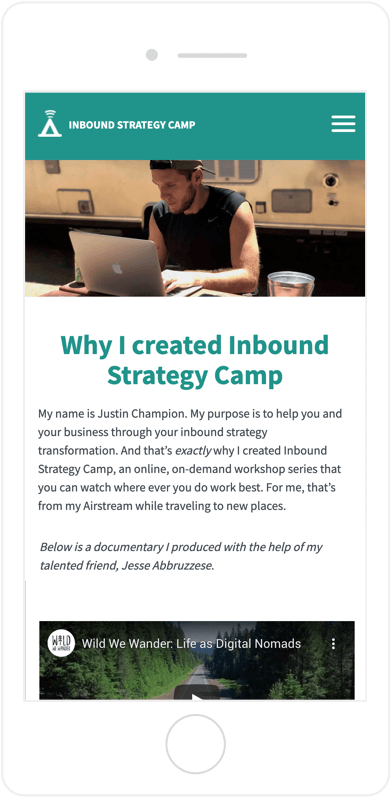 Collaborating for Success
Working closely with Justin, we refined his rough outline and wireframes for pages—based on his needs and goals for the website—in order to execute his vision.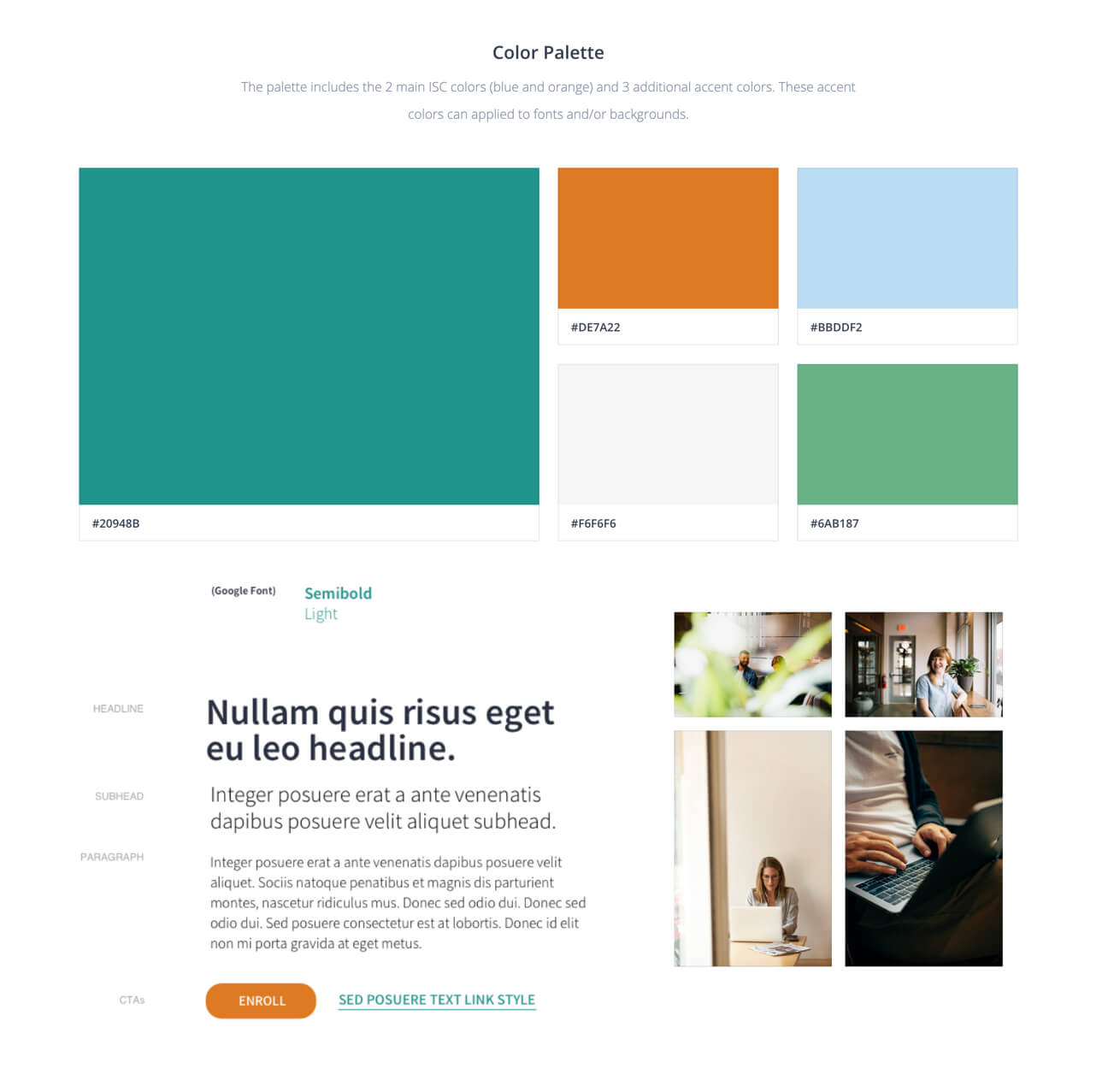 Creating a New Brand
As a new venture, Inbound Strategy Camp didn't have an existing brand. We created a simple logo and incorporated colors and fonts from Justin's other website, Wild We Wander.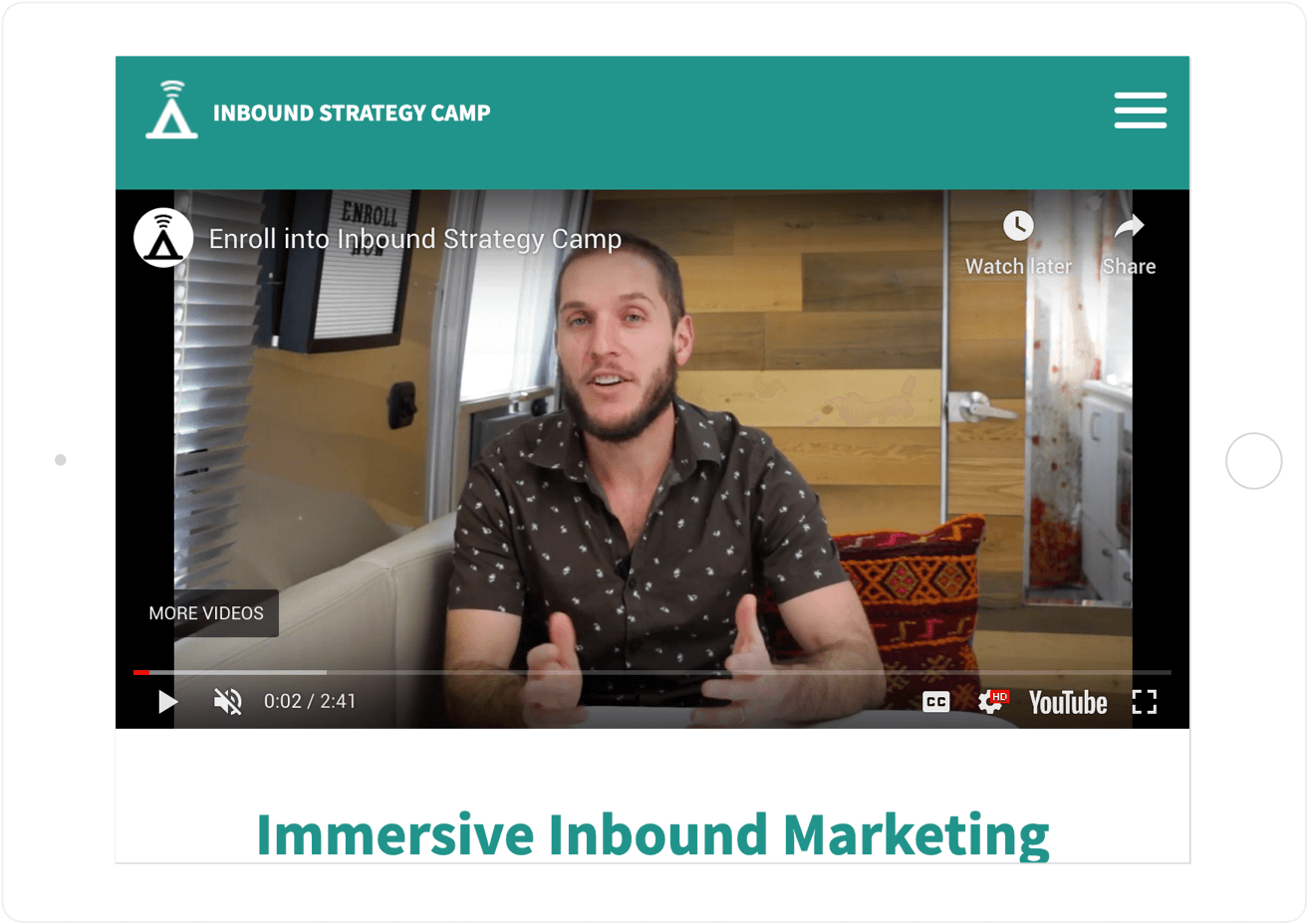 The Value of Video
The new website uses large, full-width video content that engages visitors and encourages learning.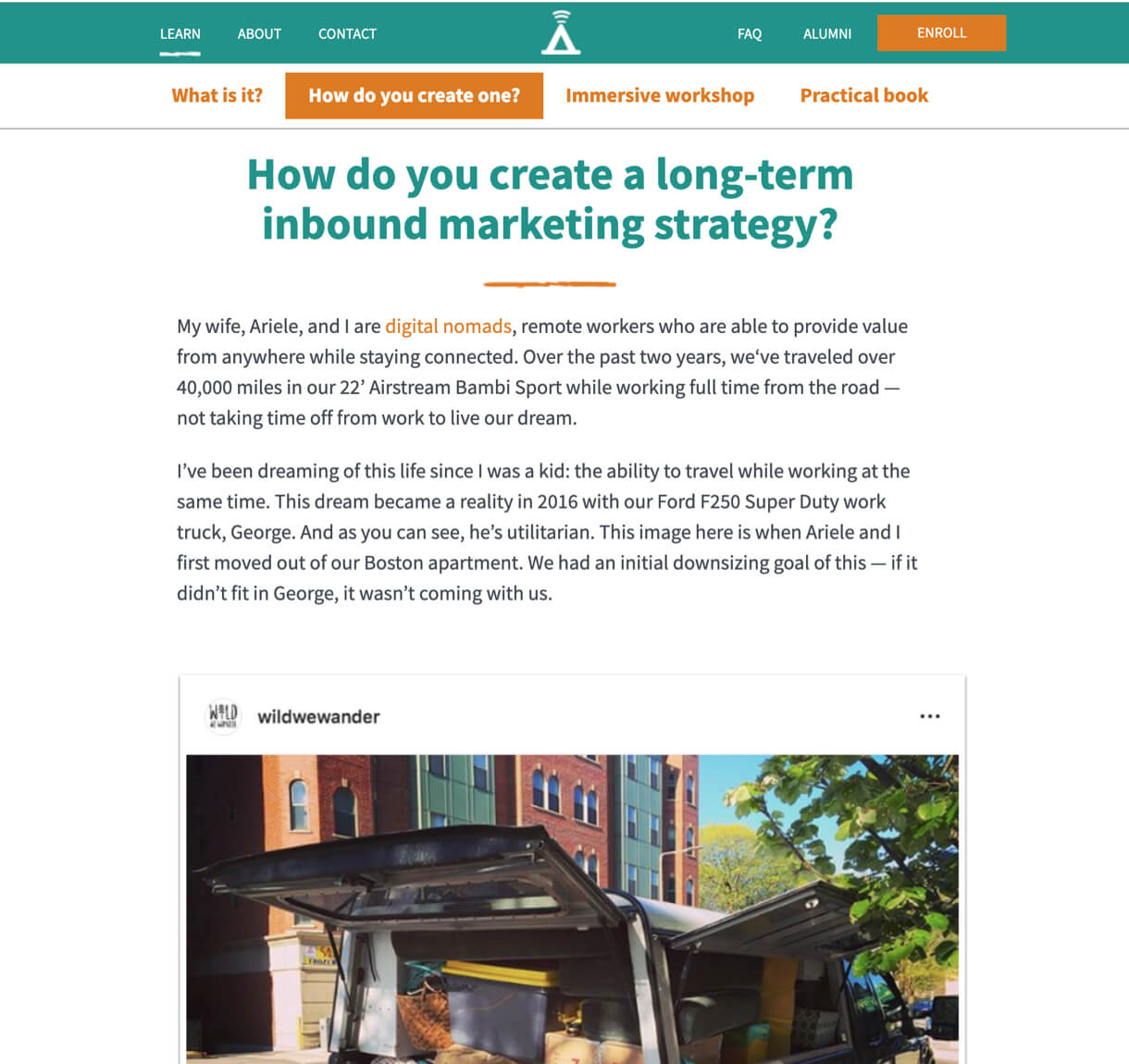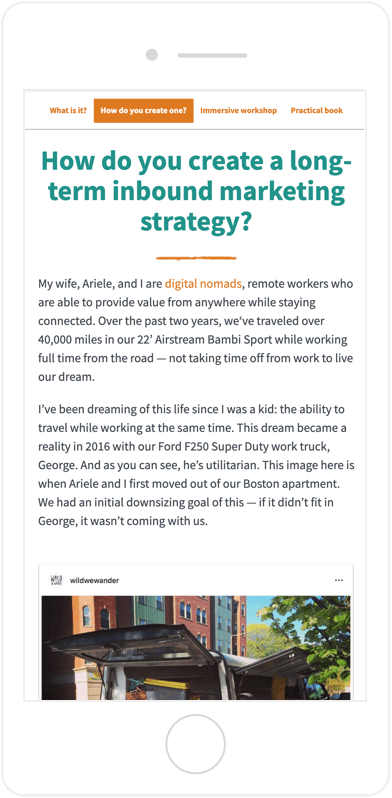 A Sticky Strategy
Secondary sticky navigation is used on longer pages to jump to relevant content and allow users to more easily explore the website.