HumanGood
---
Crafting a Meaningful UX for Seniors with Vibrant Colors and Crisp Fonts
Background
HumanGood is one of the nation's largest nonprofit providers of housing and services for nearly 10,000 older adults across six states. Founded 70 years ago as American Baptist Homes of the West (ABHOW), the organization merged with senior housing provider be.group in 2017 to form HumanGood. With the merger, HumanGood needed a website to reflect its new vibrant brand. We created hundreds of crisp pages to showcase both the parent company and its dozens of unique senior living communities—and to provide seniors and their loved ones with a meaningful user experience.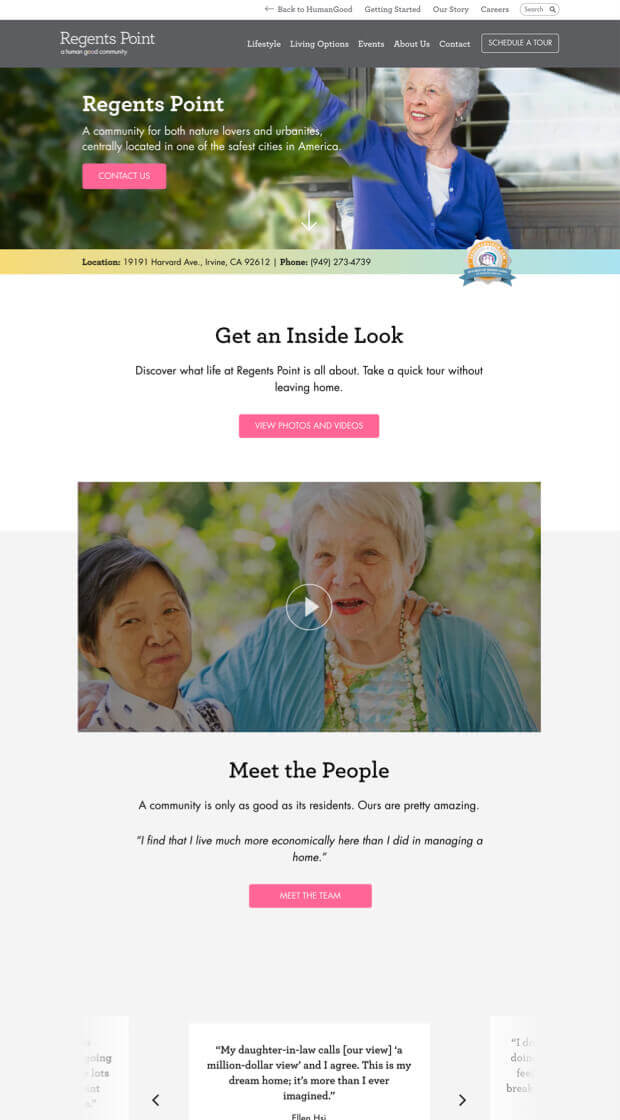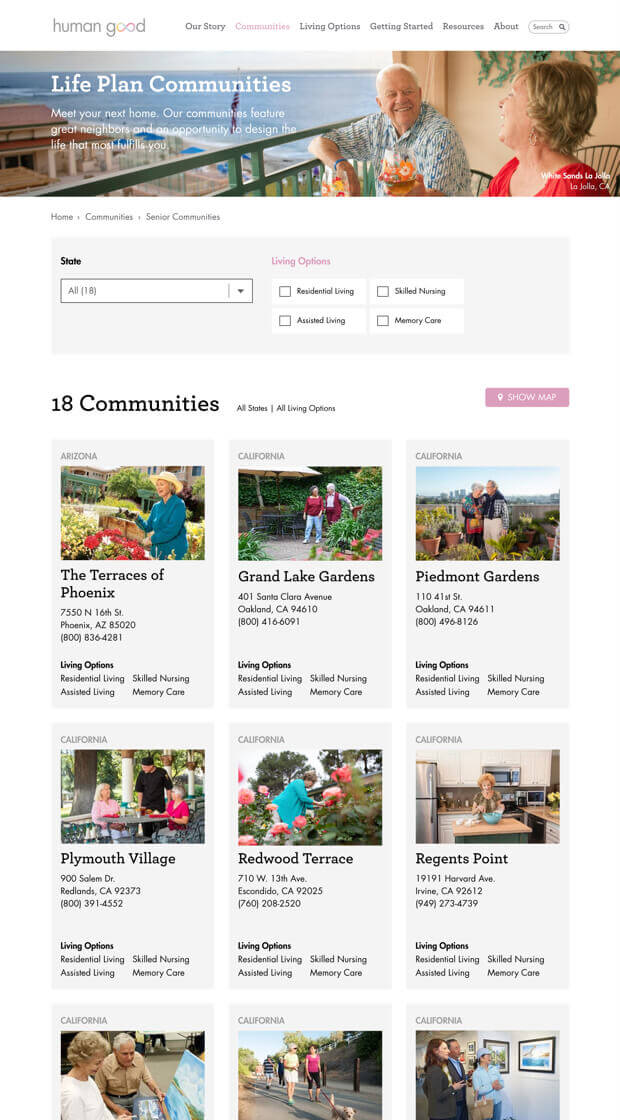 Highlighting Community Culture
We used bold lifestyle photography to highlight each community's unique residents and campus culture.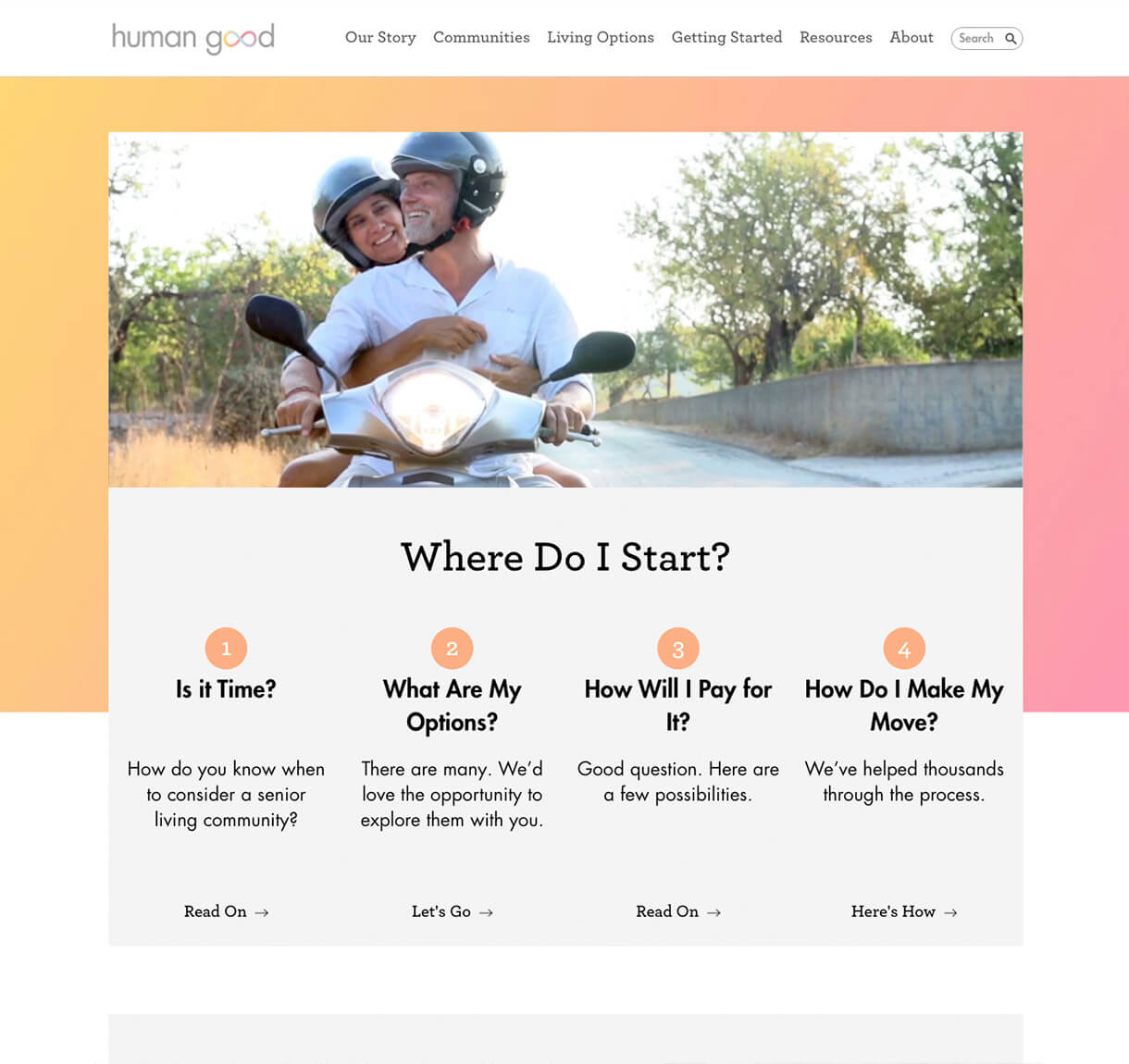 Creating an Experience for Seniors
Colorful, pastel gradients and easy-to-read fonts were chosen to provide an enjoyable user experience for seniors and their loved ones.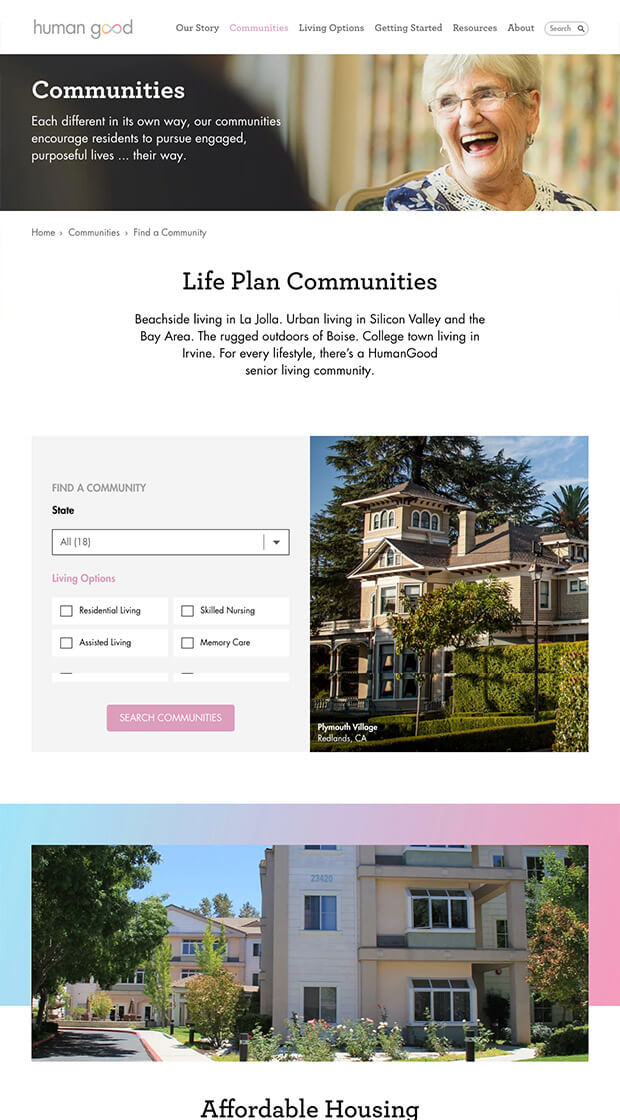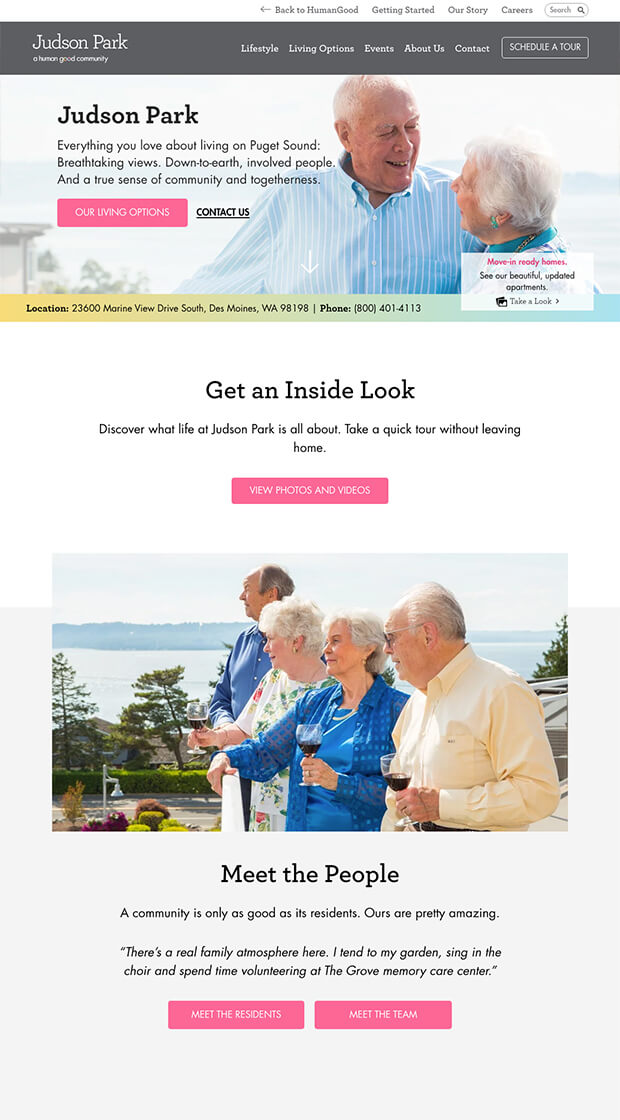 Building the HumanGood Experience
Using HubSpot's CMS, we consolidated 18 senior living communities—as well as dozens of sites for affordable housing senior communities—to create more than 500 website pages.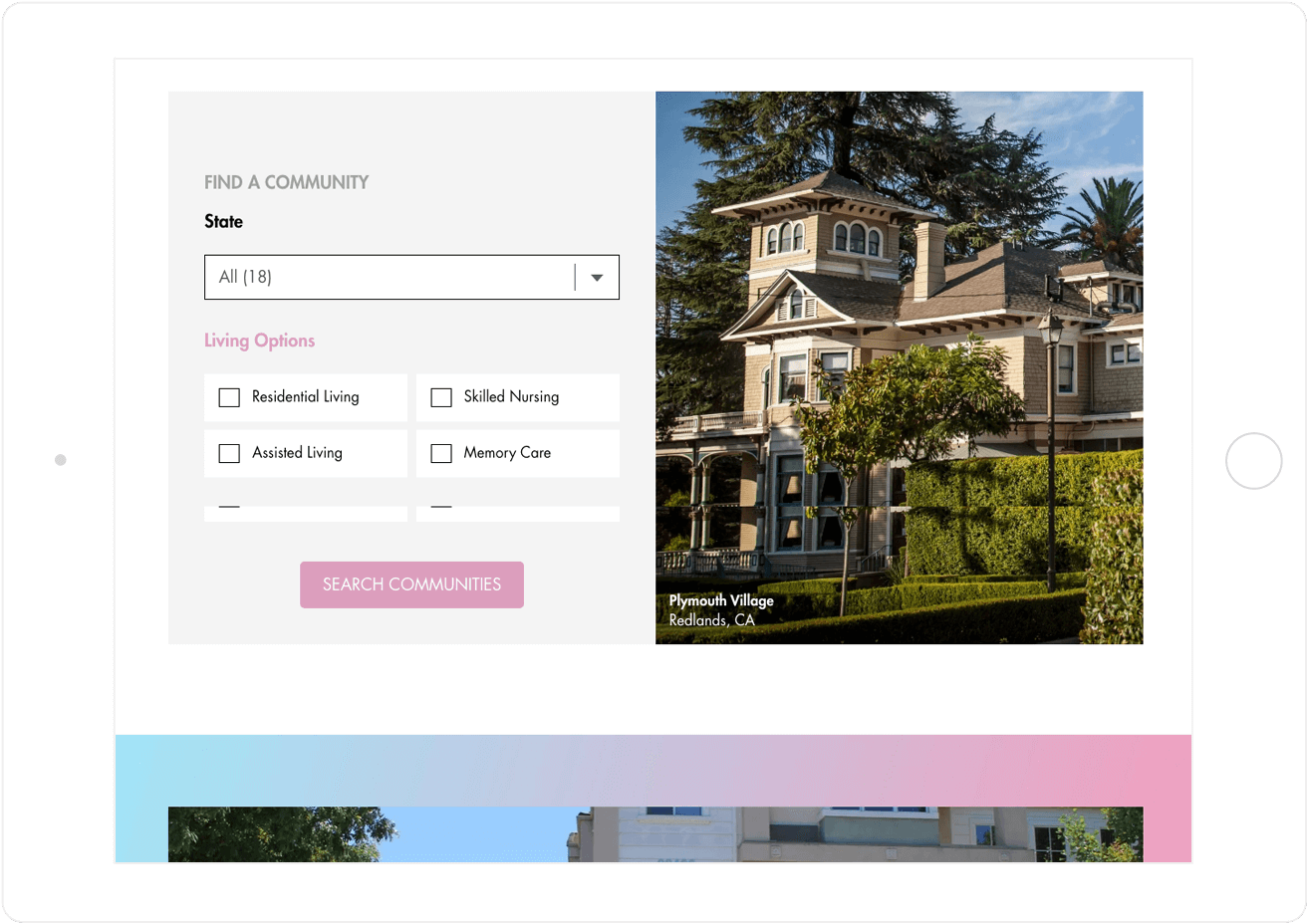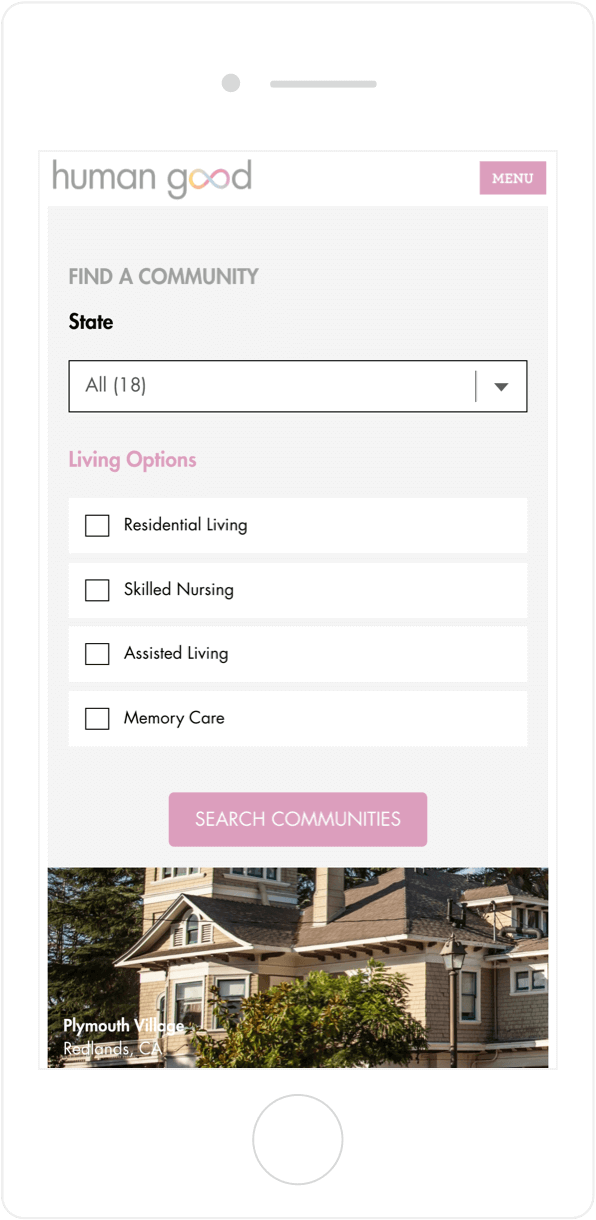 Navigating Communities with HubDB
We used HubDB to help organize communities by state and type of living option in order to direct site visitors to the right HumanGood community site.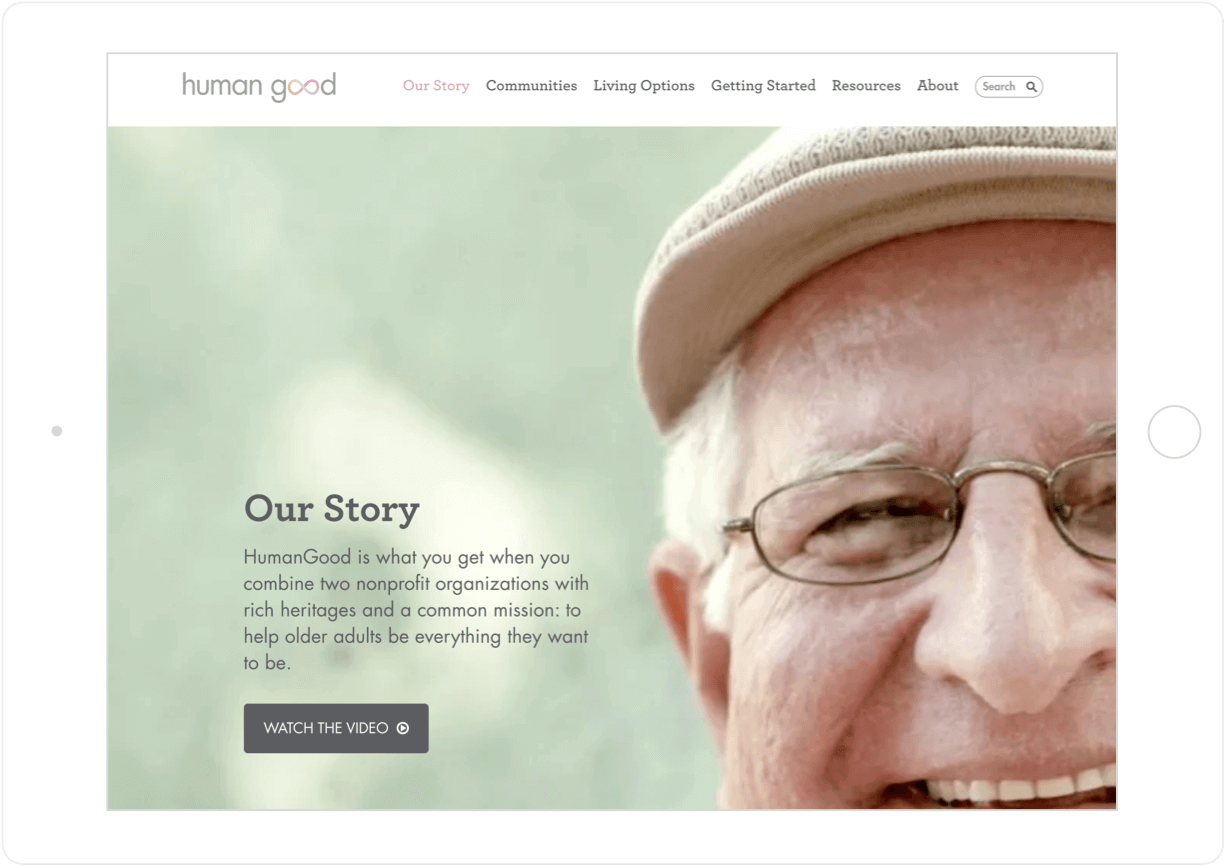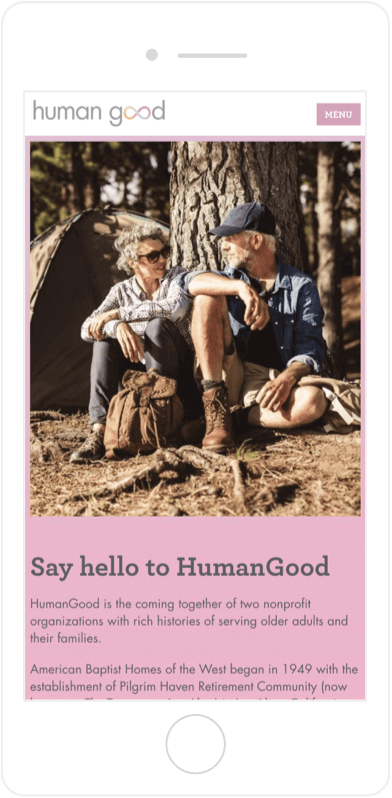 Storytelling with a Pillar Page
To celebrate the merging of these two well-known senior living organizations, we created a sweeping pillar page template to celebrate their rich histories and introduce the new HumanGood brand.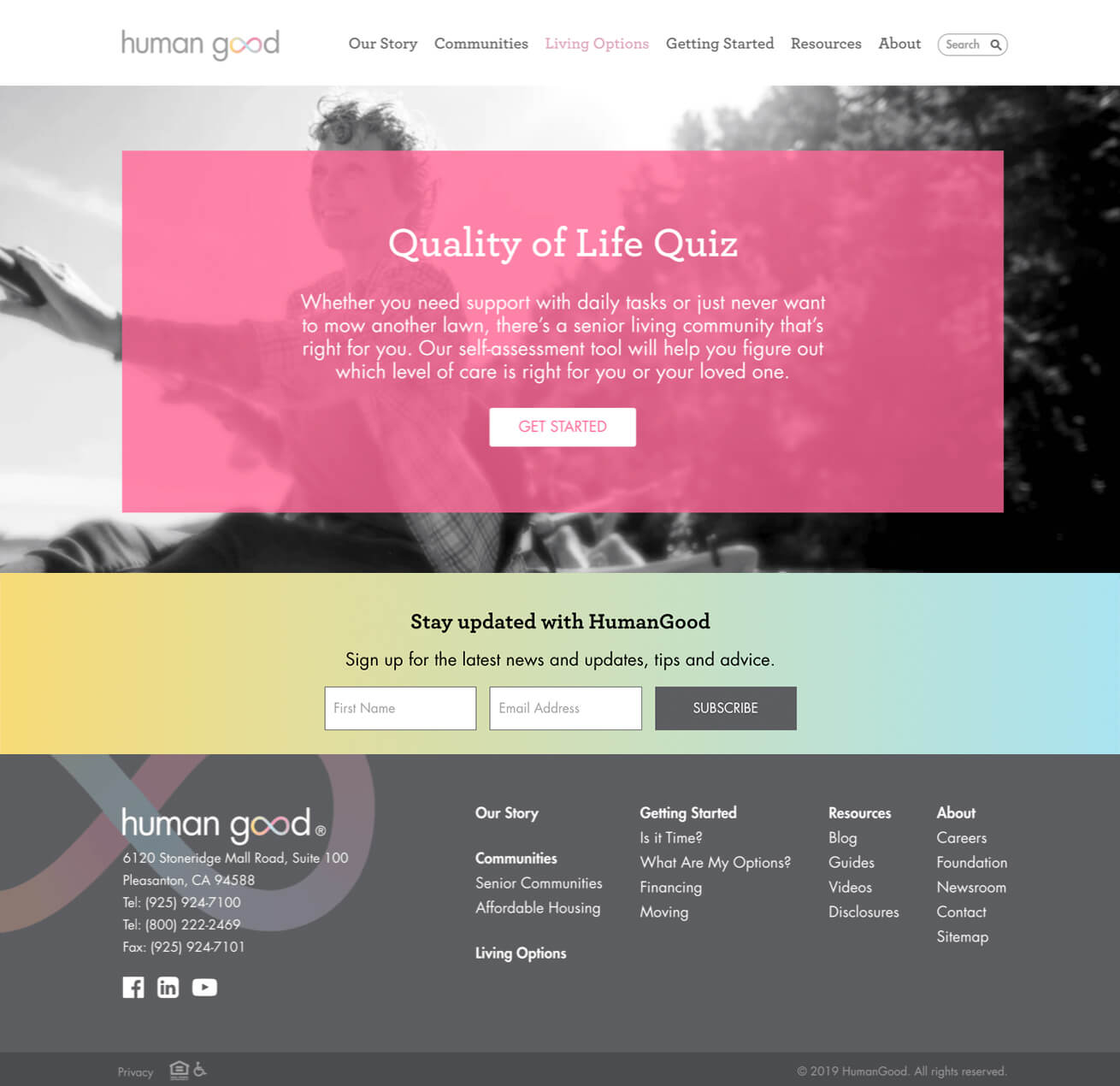 Helping Seniors with a Custom Quiz
Moving to a senior living community can be overwhelming. We built the Quality of Life Quiz to help older adults decide which type of senior living makes the most sense.