Firetrace
---
Increasing Traffic with Clear, Compelling Messaging and Design
Background
Founded in 2000 and headquartered in Scottsdale, Arizona, Firetrace is a world leader in special hazard fire suppression. Firetrace came to SmartBug Media® with the goal of increasing monthly visitors through the creation of an updated and high-functioning website design and a clear, compelling messaging. The end result is a unified, user-centric site that merged Firetrace's aerospace division with its main applications. Using a bold color palette of red and black, the site clearly describes the company's products and industries served.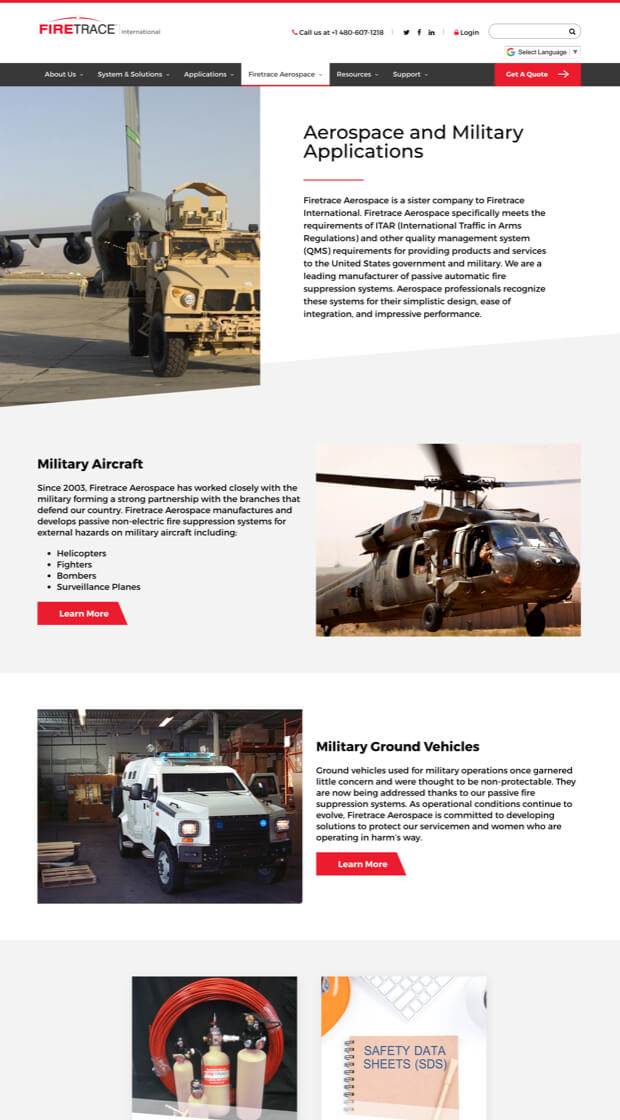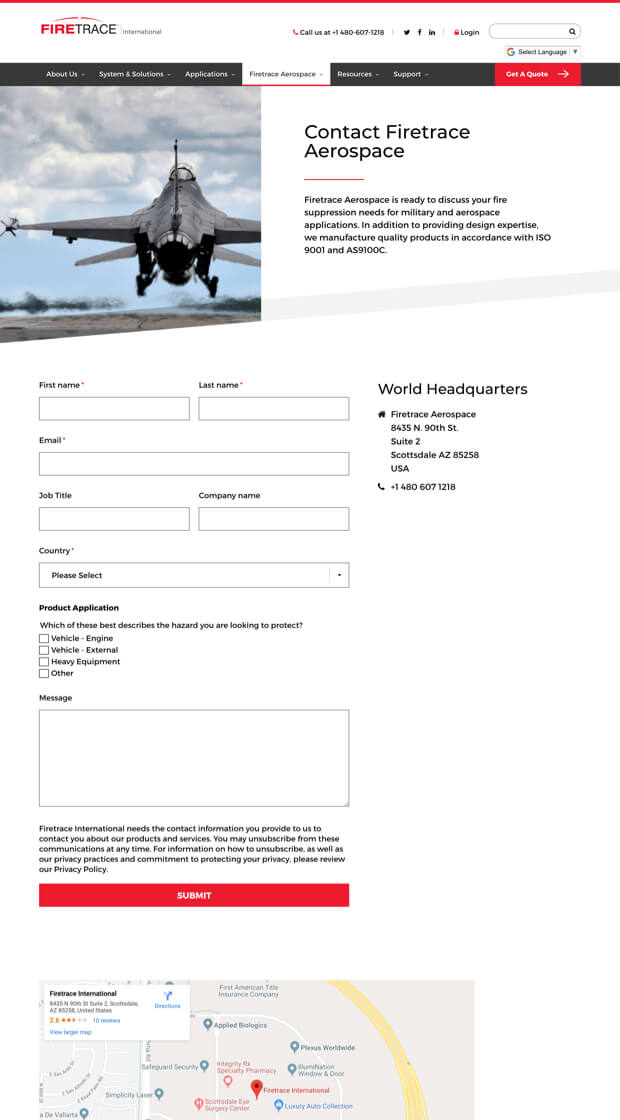 A Broad Challenge
We communicated a wealth of content, including the integration of the aerospace microsite, in a clear, concise way to several different customer types.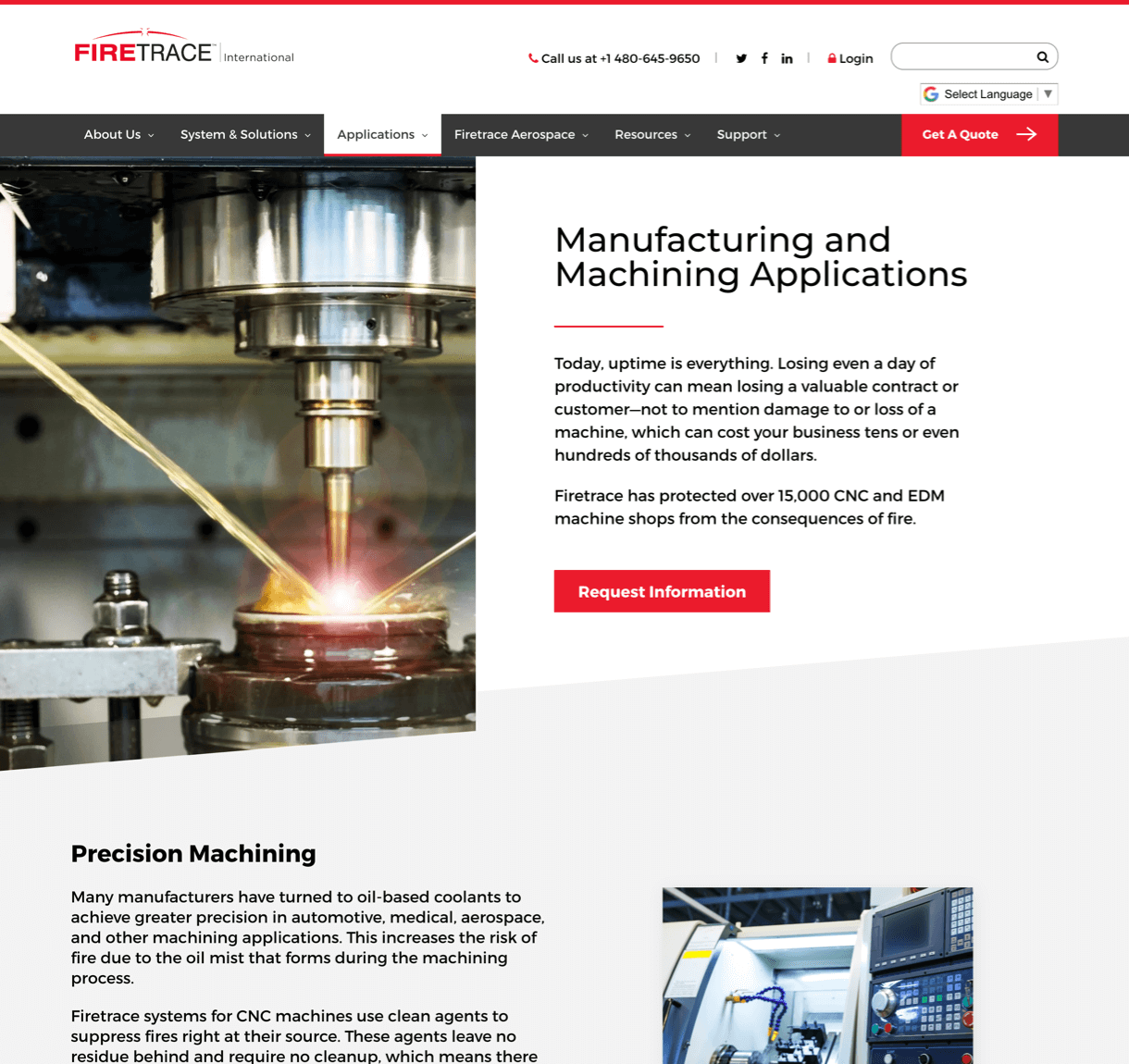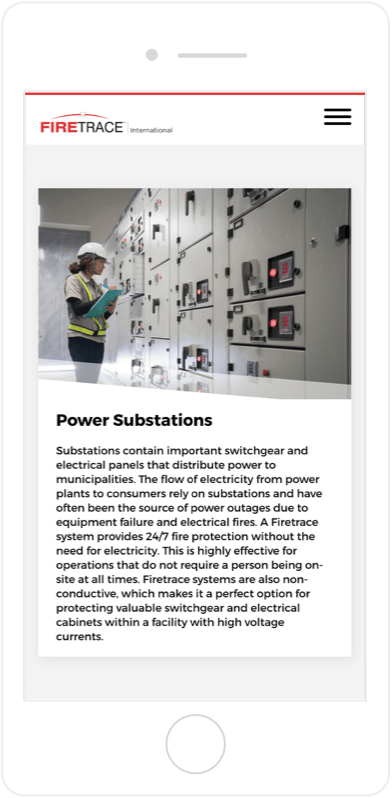 Researching the Audience
Firetrace appeals to multiple personas that have their own unique goals and challenges. We engaged in deep industry and user research that included several interviews.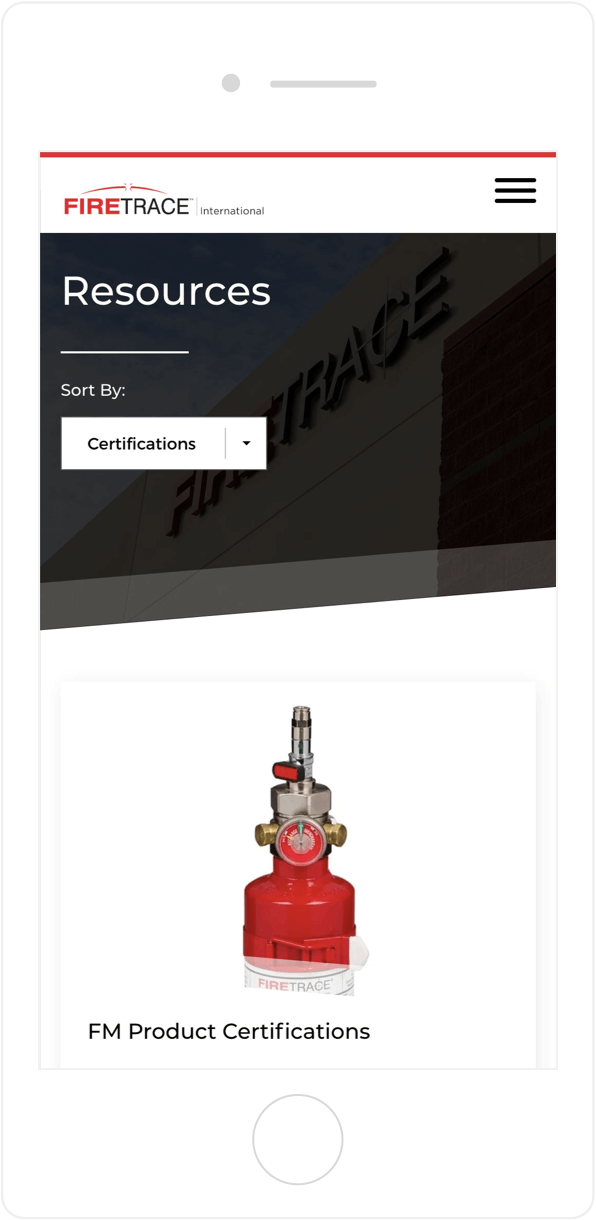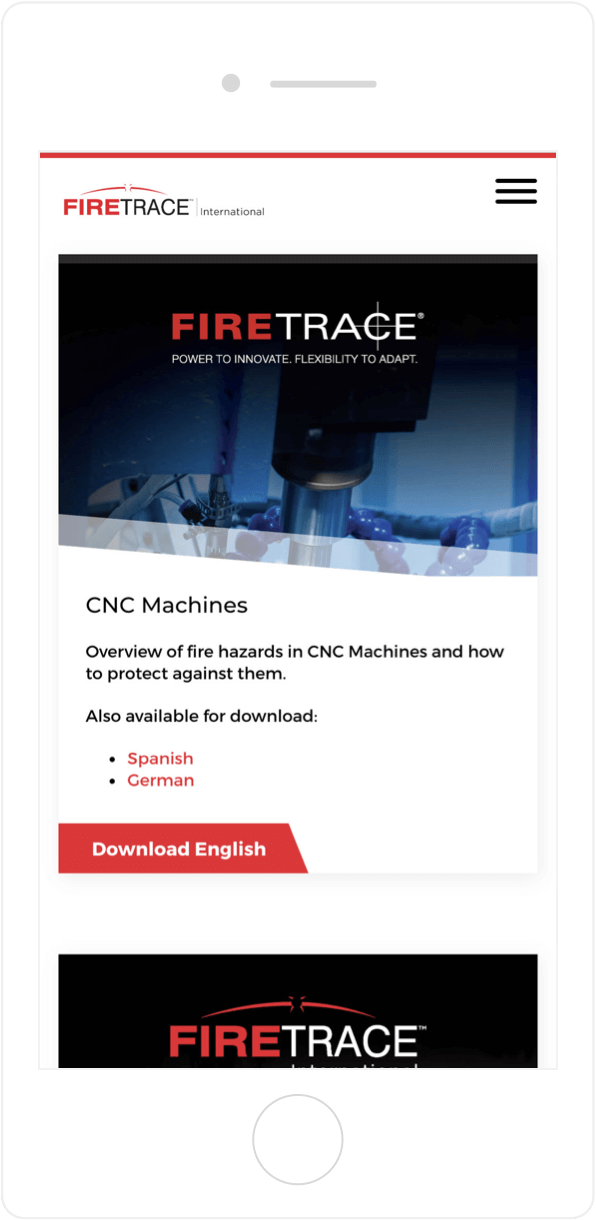 Getting Technical
With various regulations and stringent approvals that needed to be covered, the new website delivers more technical information for each fire suppression system than its previous website.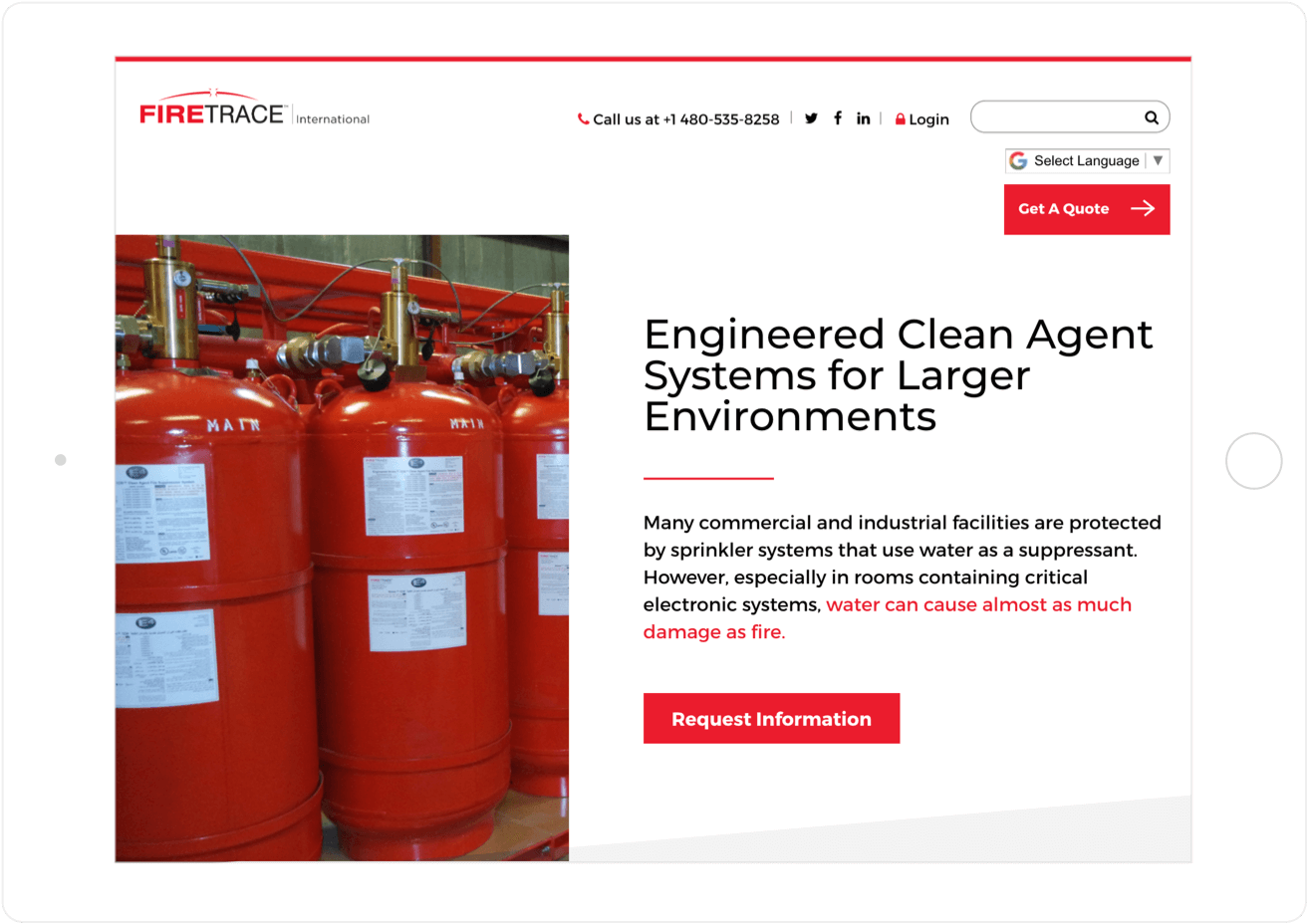 Lightening the Mood
The previous Firetrace website was dark thanks to a heavy black background. We designed the new site to be cleaner, brighter, and use more white space.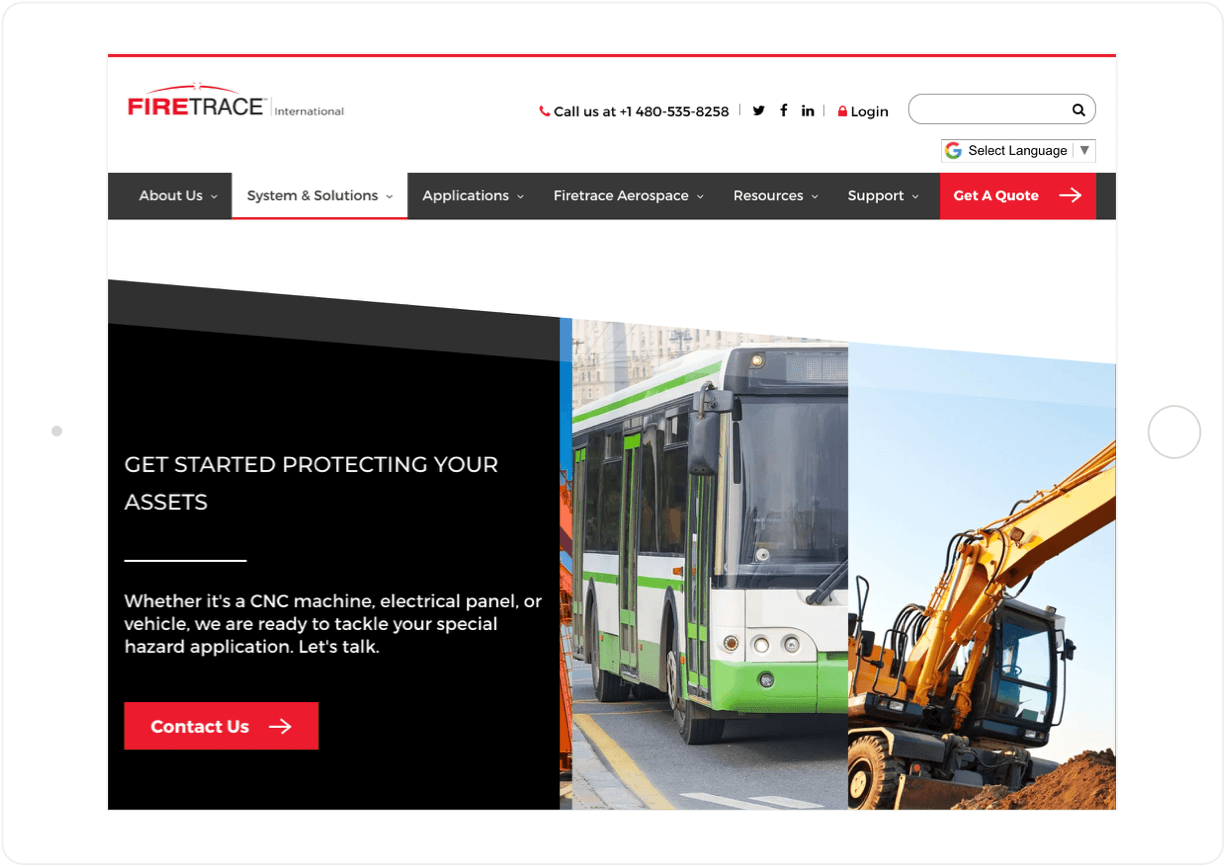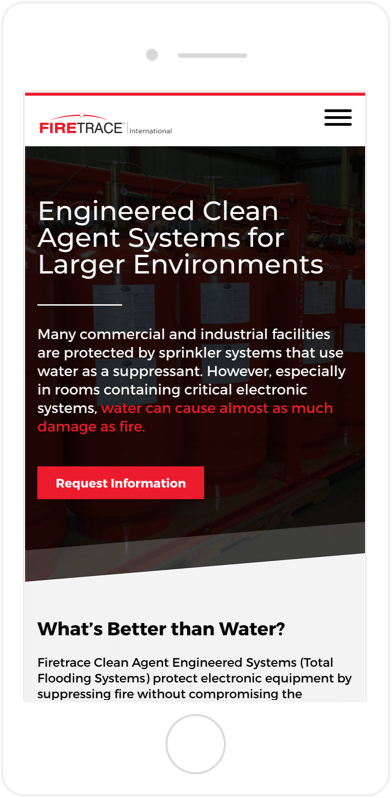 The Right Angles
To connect with an industrial audience and convey precision, we added angles throughout the site, including in background separators, image boxes, and CTA buttons.