InteliChart
---
Engaging Today's Patients with Healthcare Innovation of Tomorrow
Background
When the InteliChart team approached SmartBug, they were looking for a modern web redesign that would address common patient pain points while also engaging their partners and prospects. The SmartBug team came together to create a fresh new look that not only garners the attention of healthcare professionals, hospitals, and prospective partners but also offers every visitor a highly interactive and personable experience. No more guesswork. Just simple, streamlined solutions for excellent patient care at every step of the patient journey.

SmartBug also worked with InteliChart to create an animated explainer video that articulates the benefits of its all-encompassing patient engagement platform, Healthy Outcomes.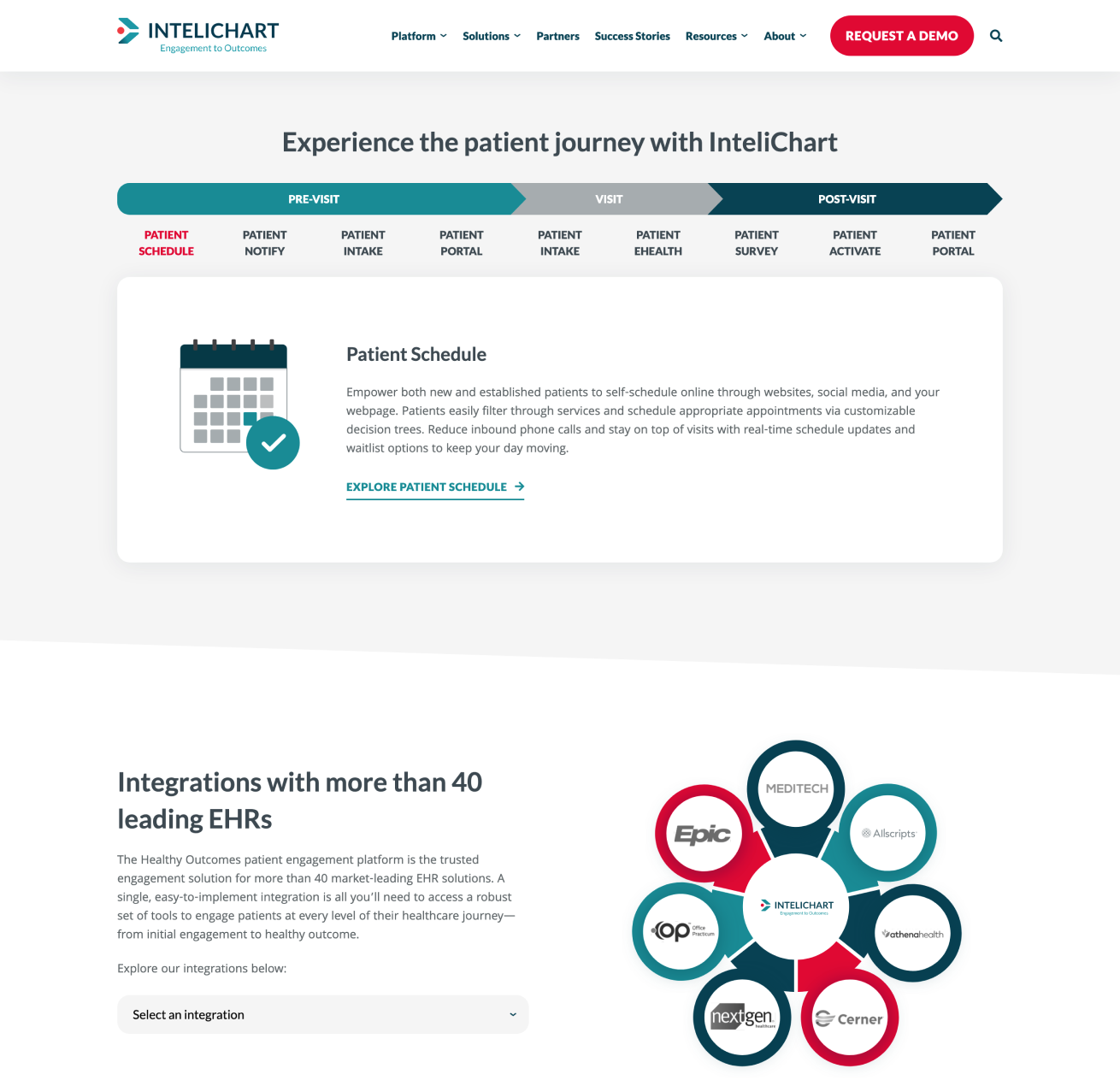 Telling a Story of Truly Patient-Centered Solutions
The healthcare industry is changing, and service providers need to keep pace by keeping patients at the center of the story. With crisp, clean copy, the SmartBug team crafted messaging to both orient and engage the reader throughout the patient journey.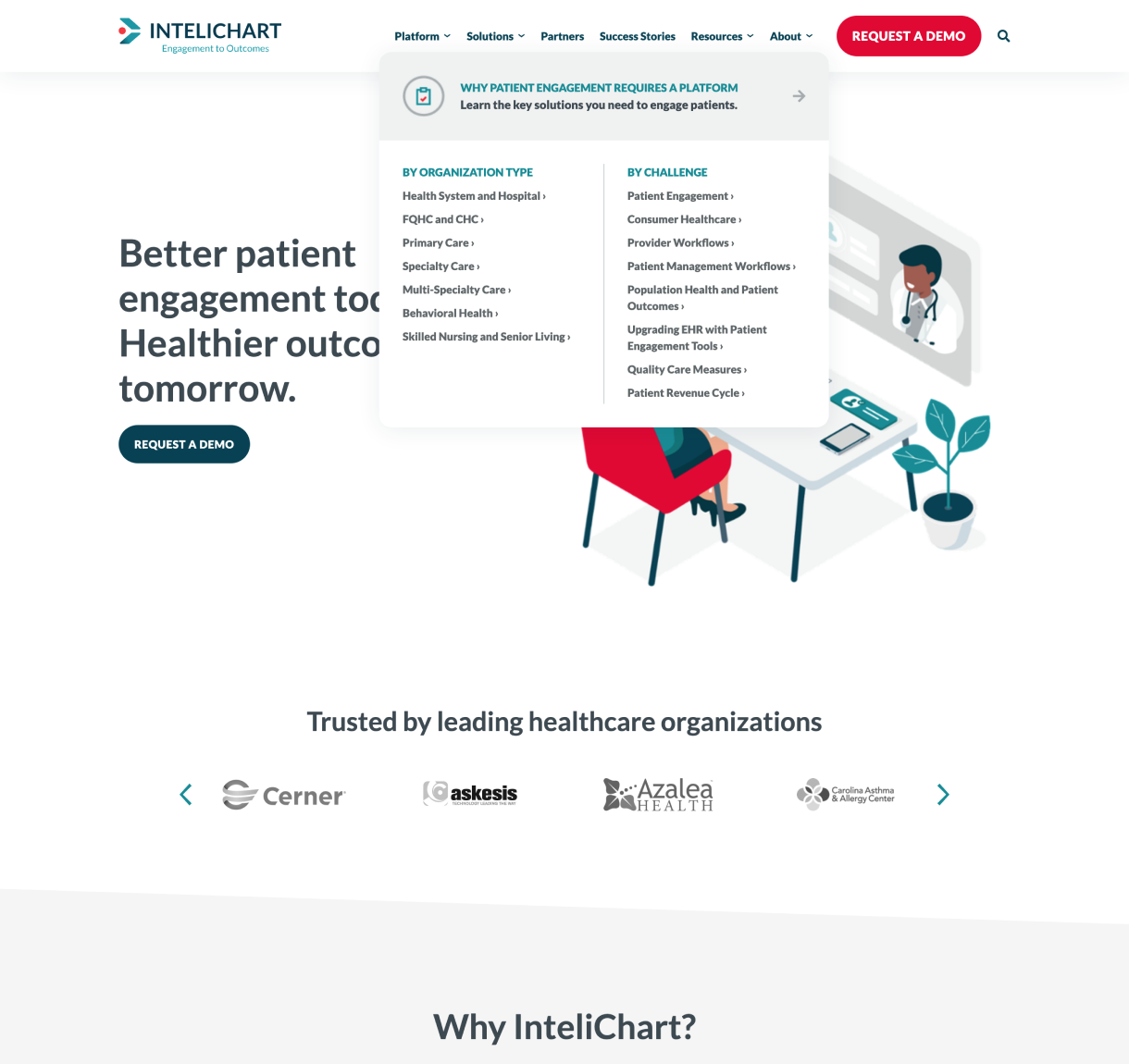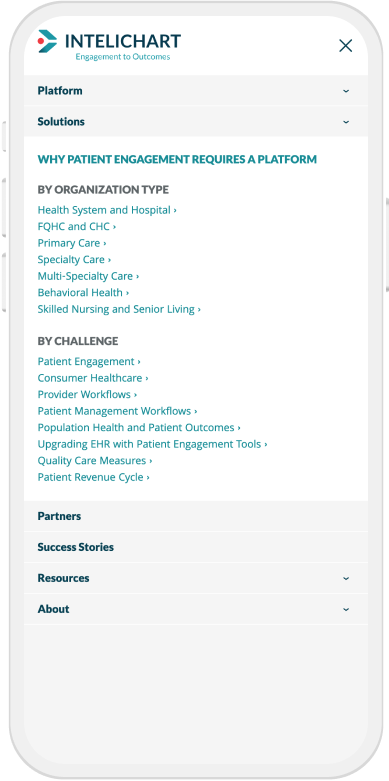 Guiding Visitors with Seamless Mega-Navigation
The team at InteliChart wanted their new site to be both approachable and easy to navigate. With the new mega-navigation, visitors can get the information they need quickly while exploring relevant resources and solutions along the way.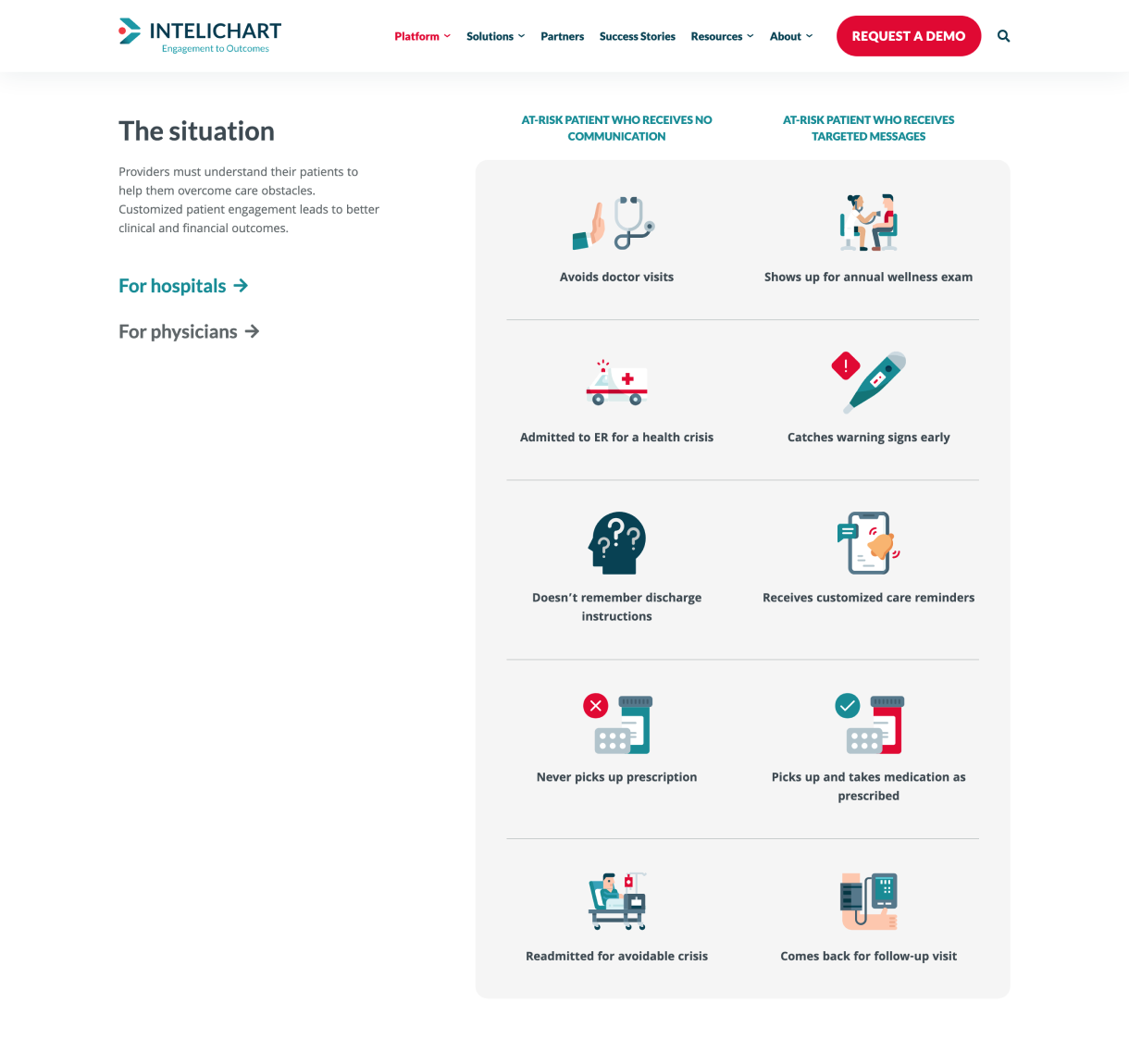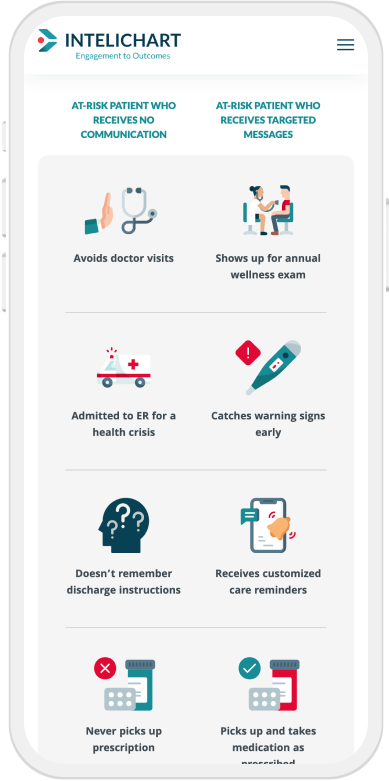 Breaking Down the Complexities of Value-Based Care
The graphics on the Platform Overview page demonstrate the power of great UX strategy and innovative UI design to distill the complex intricacies of at-risk patient care into pint-sized takeaways for healthcare professionals looking to engage with patients in new ways.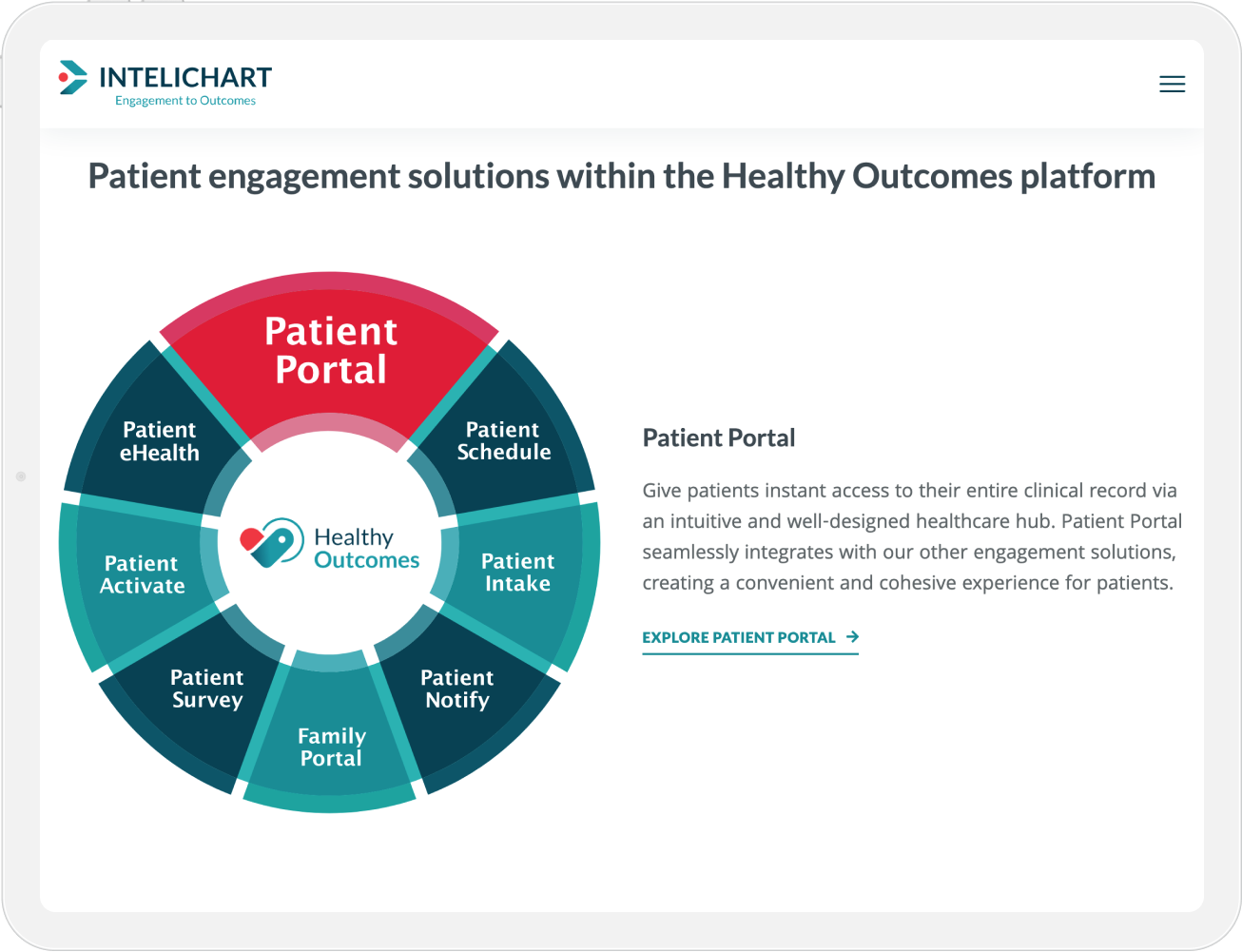 Engaging Prospects with Fresh Design and Animation
Thanks to clean design and sleek animation, it's easier than ever for hospitals and doctors to learn about InteliChart's Healthy Outcomes. They can simply click around the Healthy Outcomes wheel to explore InteliChart's Patient Portal at a glance before navigating to individual solutions pages for more in-depth coverage.