Jobs for the Future
---
Engaging Community Changemakers of Tomorrow
Background
For nearly 40 years, Jobs for the Future has created educational and vocational opportunities for the US workforce. With JFF's support, all Americans can lend a hand in advancing the nation's economy.
When JFF approached SmartBug Media™, they knew they needed a new way of reaching out to corporate leaders, according to their Impact Employer Model. The solution? A microsite with bold, interactive designs and corporate-specific content to drive engagement amongst JFF leaders and community change-makers of tomorrow. Now, corporate partners can gather all the information they need, all in one place, including JFF's Corporate Action Platform and steps for becoming an Impact Employer, thanks to the team at SmartBug Media™.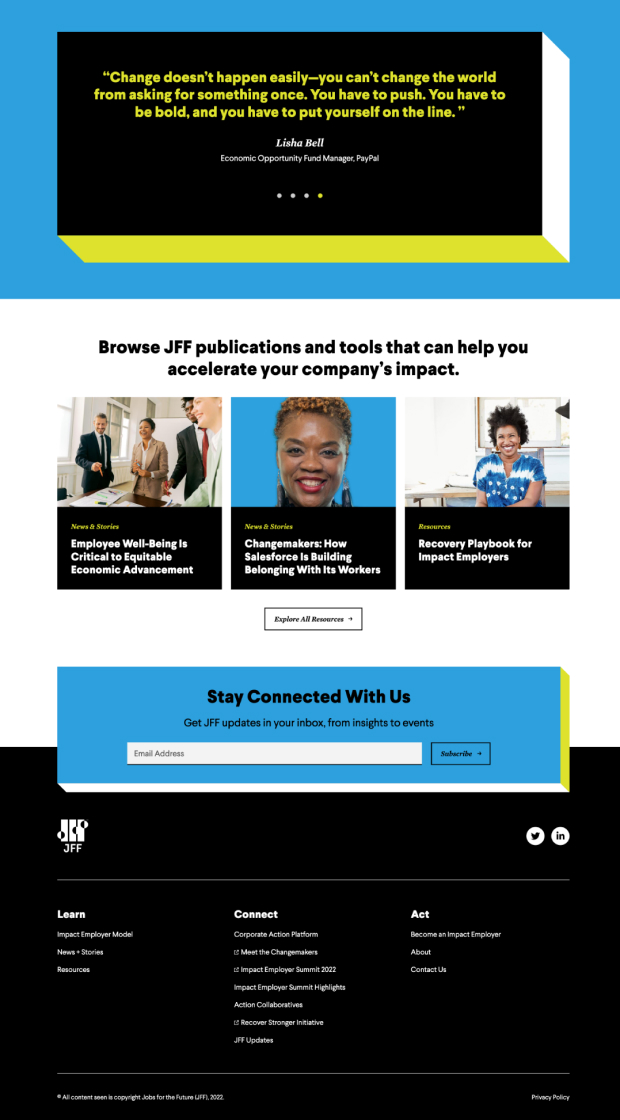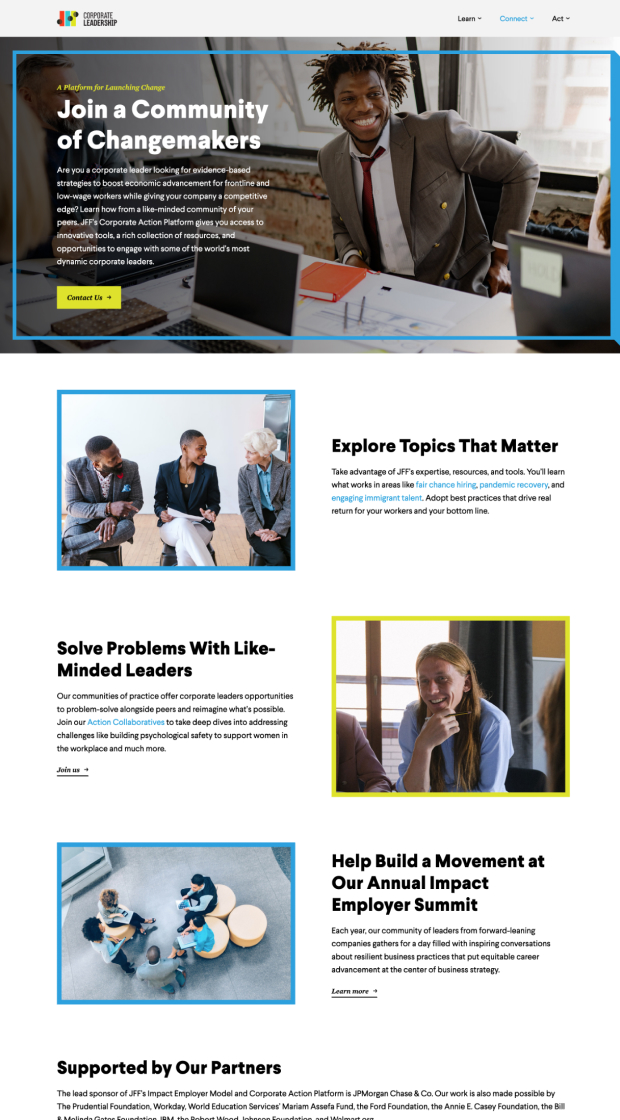 Streamlined Microsite
Thanks to the new microsite, corporate leaders can seamlessly engage with content and calls to action specific to Impact Employers.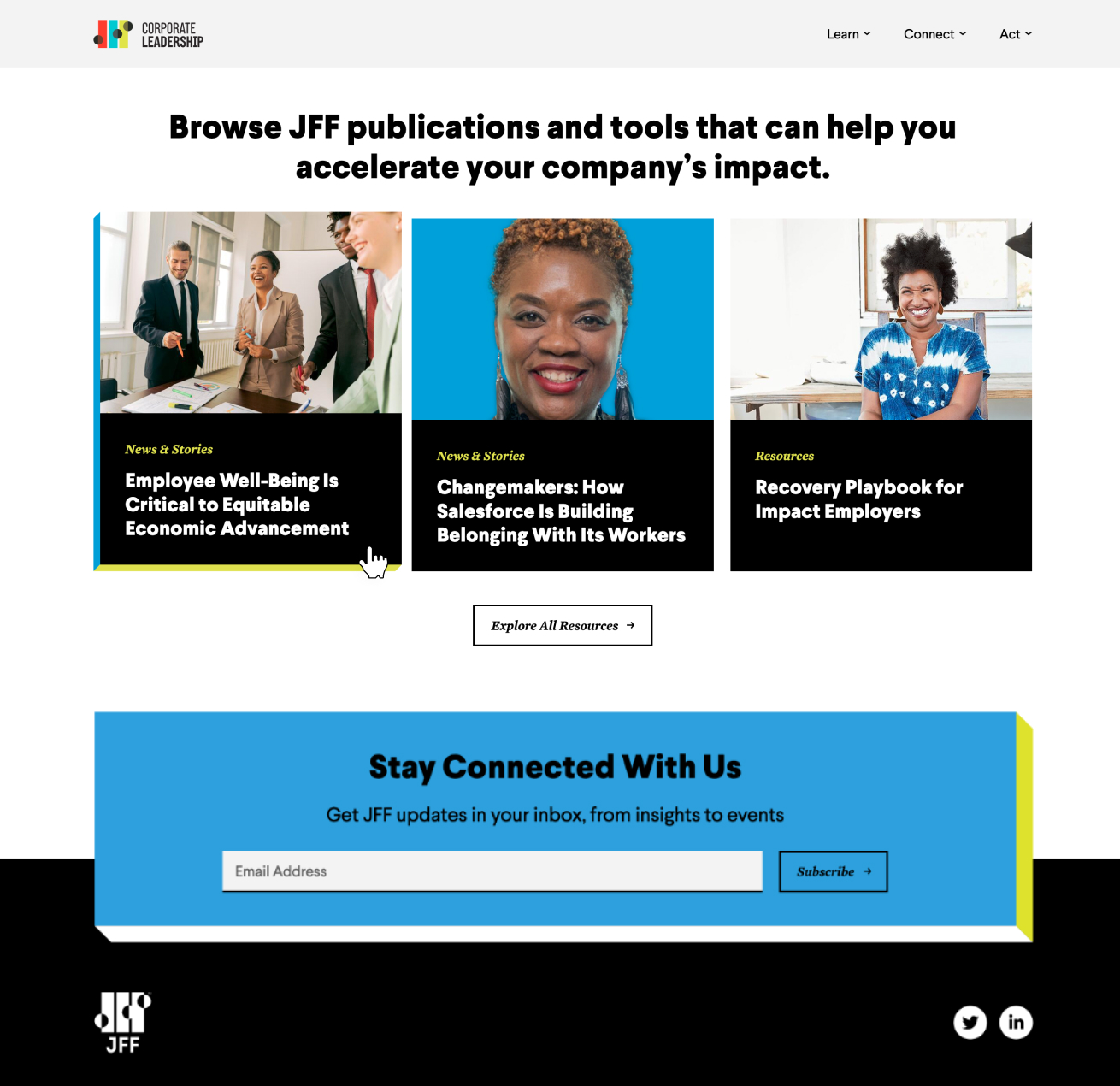 Bold Designs and 3-D Effects
As users scroll the page, they'll notice hover effects as they peruse testimonials and a sampling of resources, news, and stories.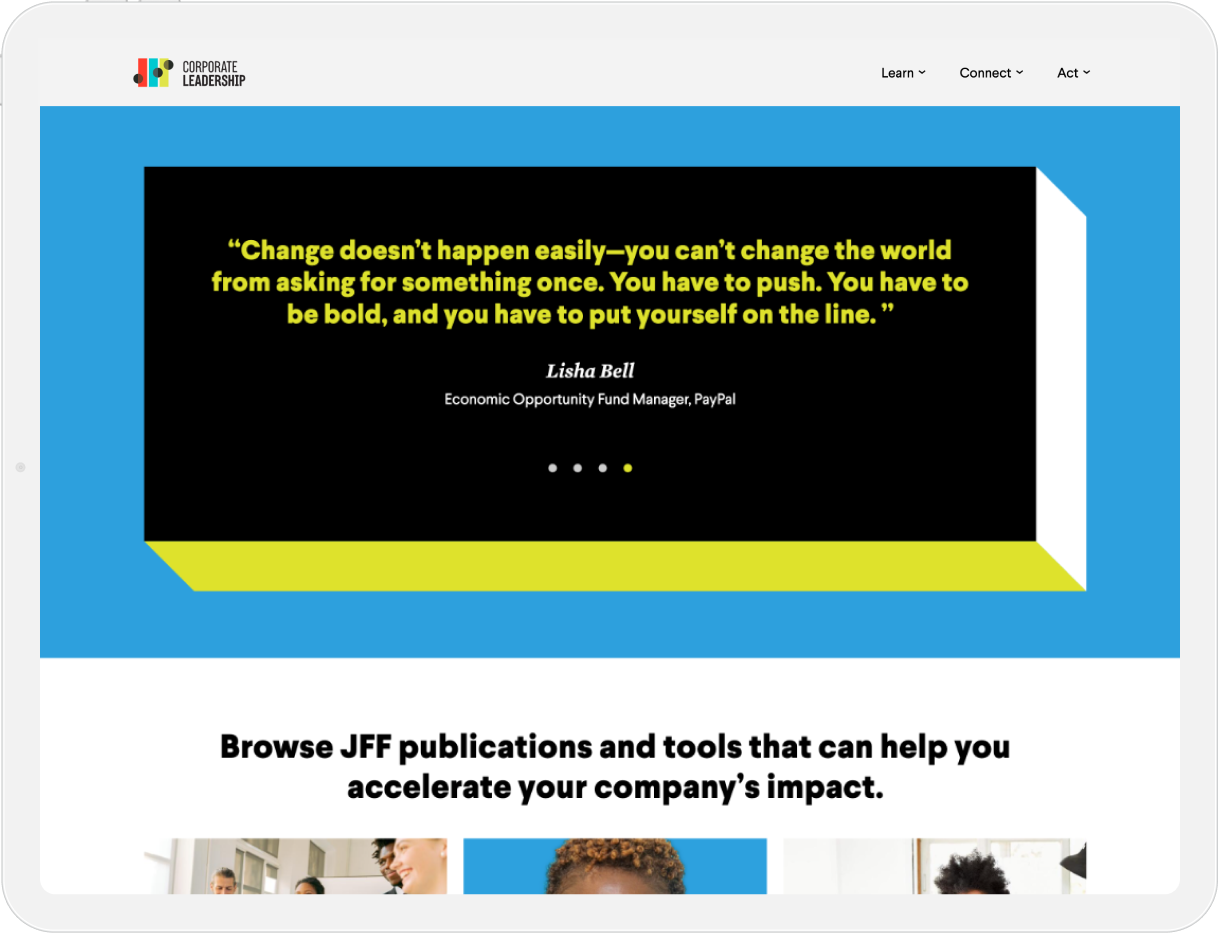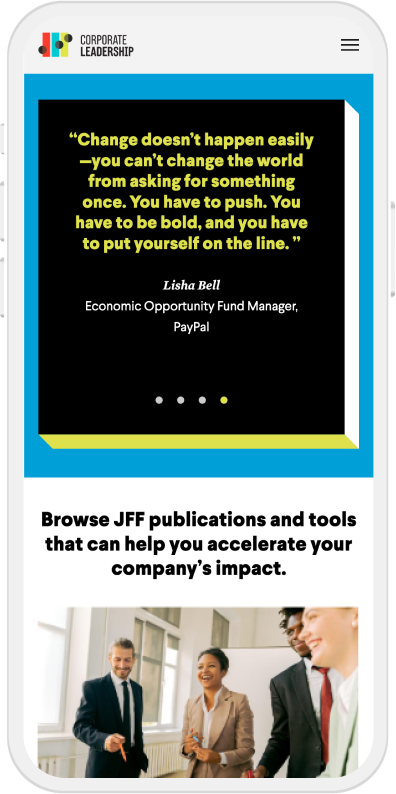 Detailed Mobile Mockups
The SmartBug Media™ team designed mobile mockups to ensure a user-friendly experience, no matter how visitors choose to tap in.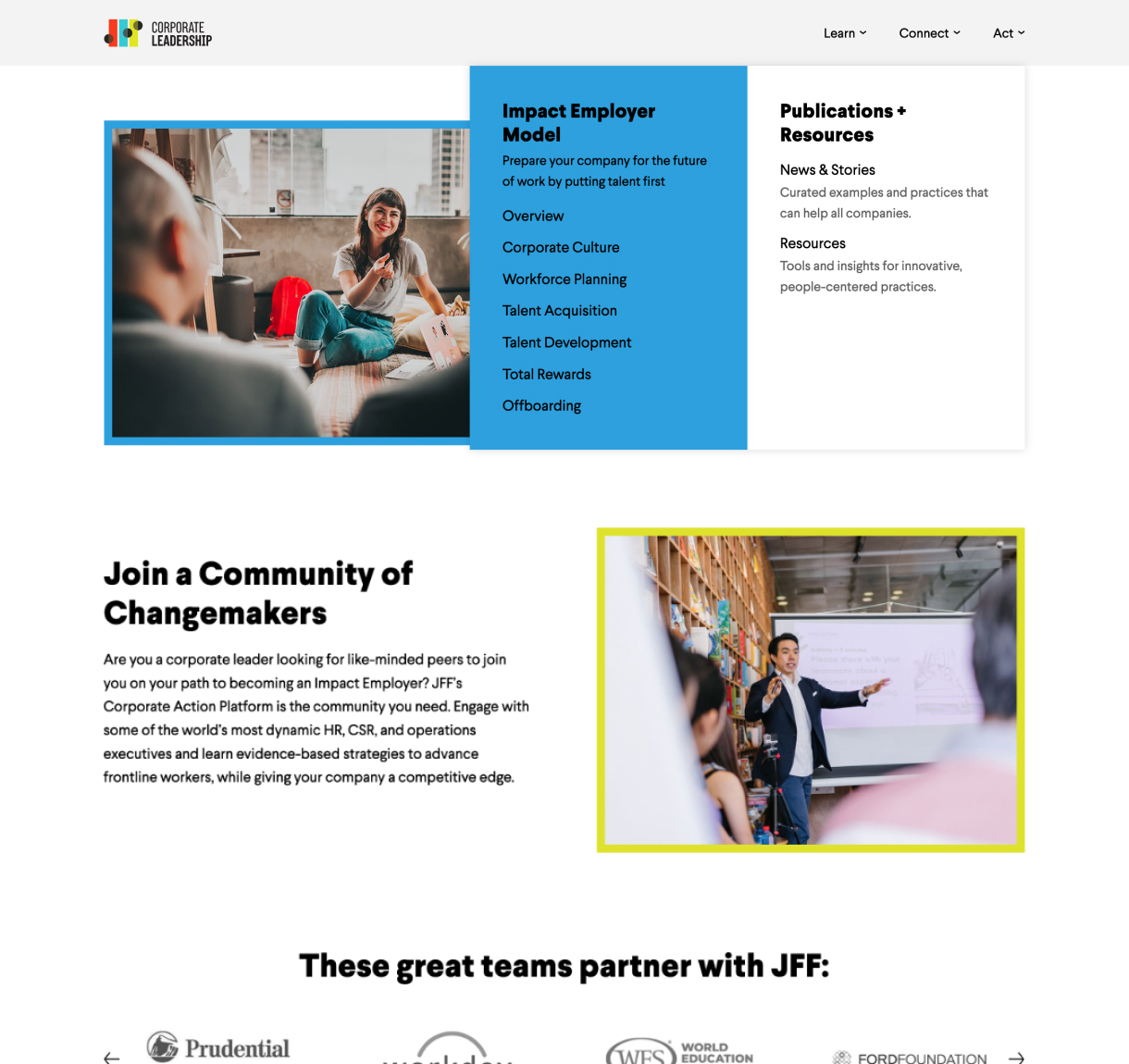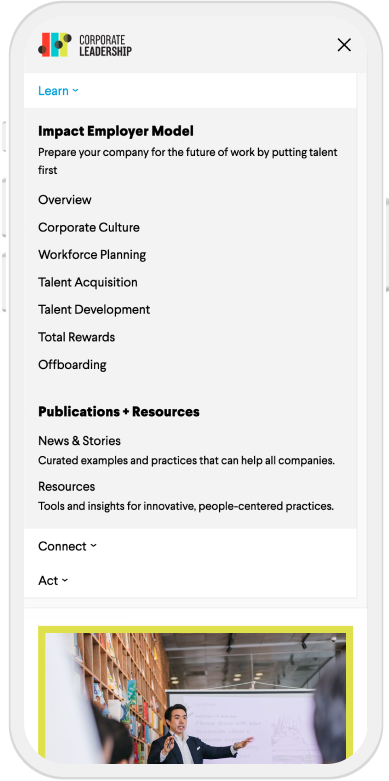 Quick Response Time
Interaction doesn't have to come at a cost. Designers and developers collaborated to build both engaging and highly responsive CTAs and navigation.