Venio Systems
---
Elevating Legal eDiscovery Website with New Branding and Design
Background
Venio Systems is a legal eDiscovery software company that uses AI-powered software and technology to automate, process, review, and produce petabytes of enterprise/corporate data. While the company's software is cutting-edge, it felt its website was dated and didn't represent the brand. It needed a new, inbound-optimized website that both elevated the brand while making it easier for customers to use. SmartBug worked with Venio Systems to completely rebrand its website using design, define its voice, and make the website align better with the company and with the legal industry.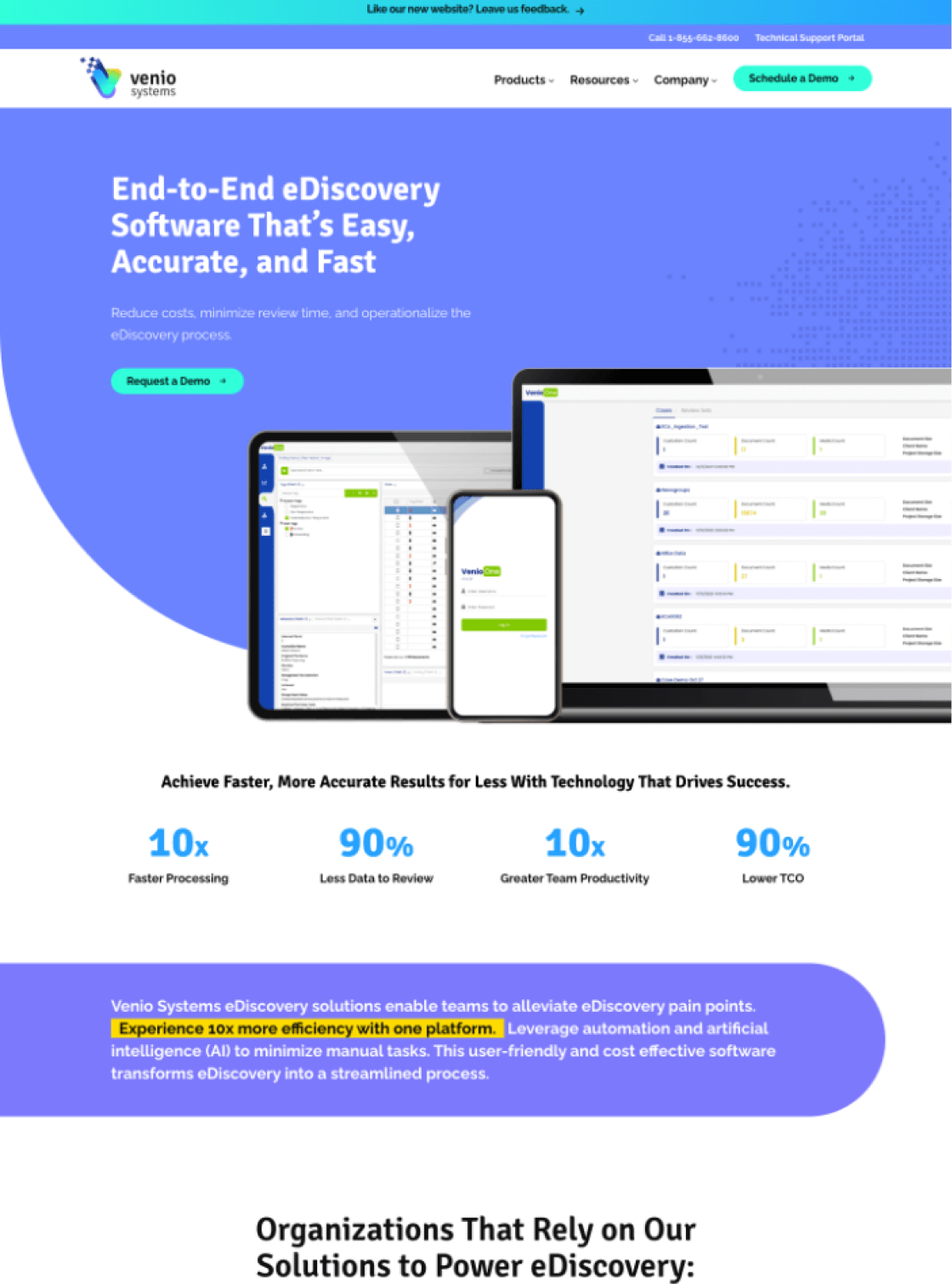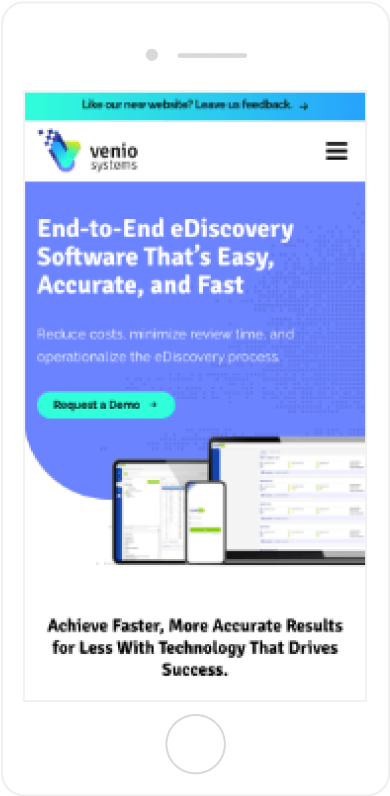 Modernized the Brand
SmartBug's creative department started at the ground floor to ideate and create a completely new logo that better matched the Venio System's brand and aligned better within its industry. While the team worked on new logo designs, it also created fresh new visual guidelines that truly elevated the website's look and feel.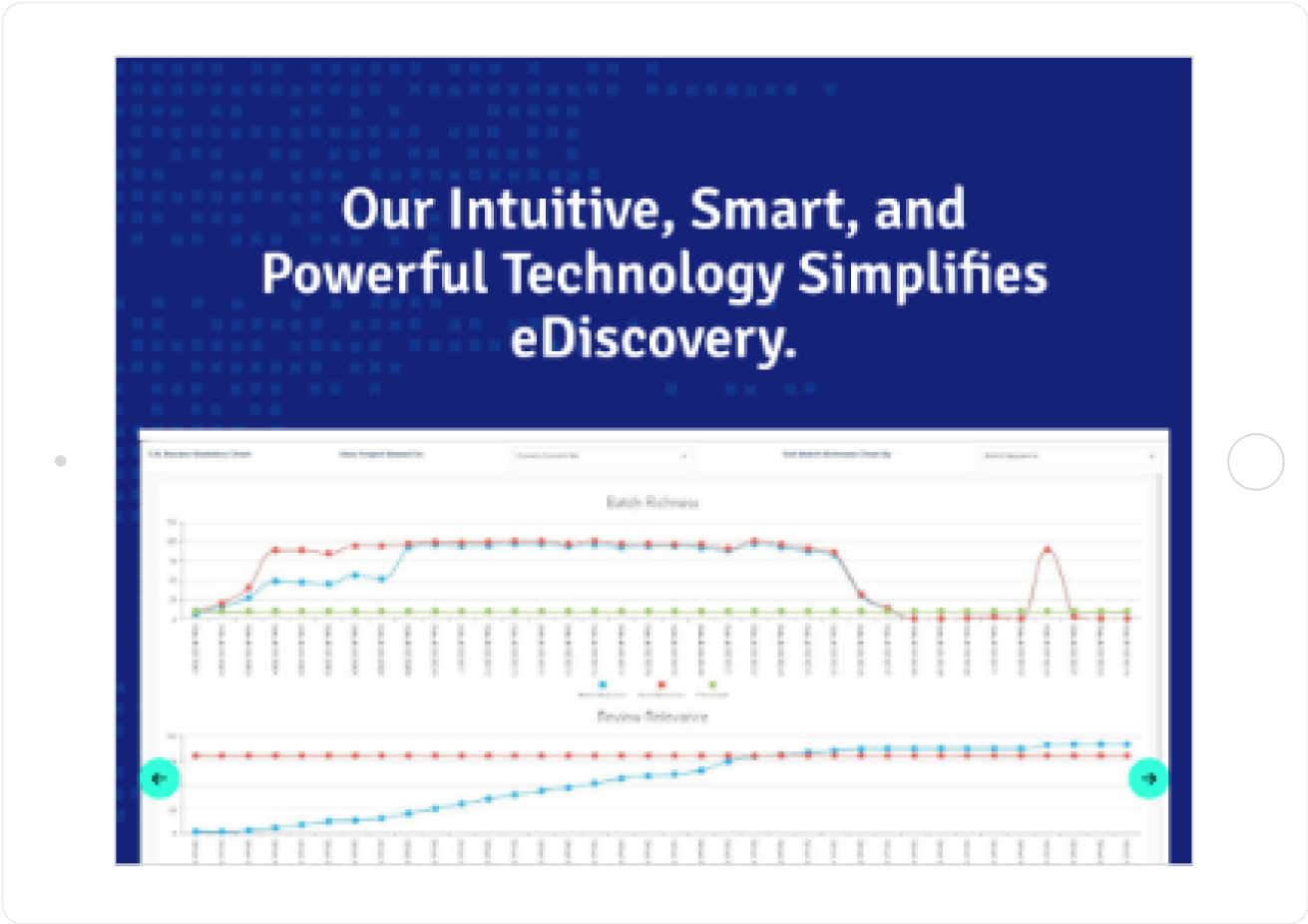 Created Brand Messaging Matrix
While the designers were working on the visual elements, our copywriters dug deep with the client to produce a comprehensive messaging matrix that would help guide not just Venio Systems' new voice and tone, but also identify what messaging was most crucial to the brand, which helped form audience personas.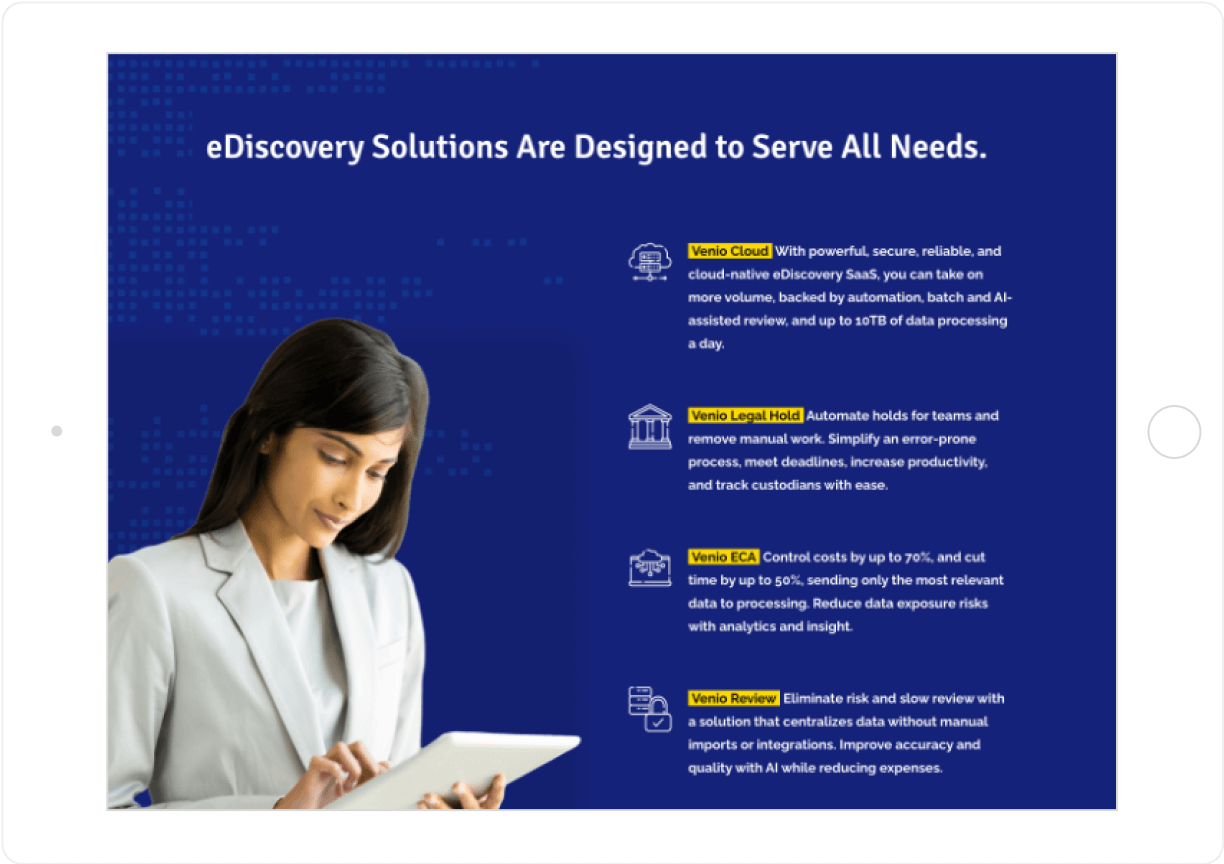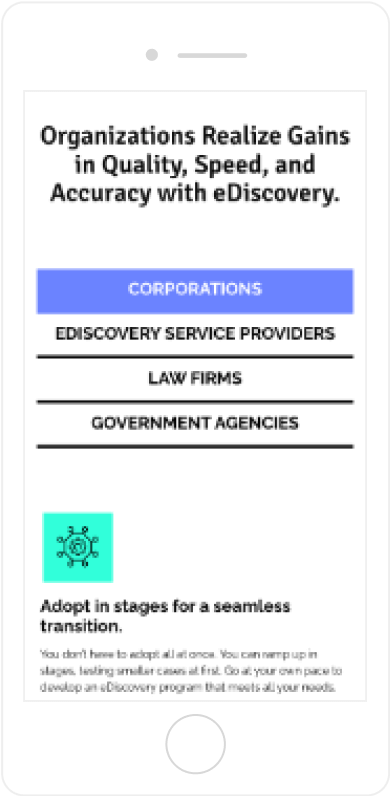 Developed Unique Custom Pages
Collaborating closely with the creative team, SmartBug's development team worked closely with the client to create both a custom homepage and a product overview page that met Venio Systems' unique industry needs and made it easy for its customers to find what they need.