eConnect
---
Aligning a Software Website with Its Future-Focused Technology
Background
eConnect is a global leader in intelligent software solutions that automate processes in the gaming and hospitality industries. The company's AI and facial recognition products integrate with all major gaming, hospitality, and surveillance systems, providing data and video analytics to improve profitability and mitigate risk.
eConnect knew its website didn't align with its brand or modern web standards and wanted to improve performance. Although the company initially approached SmartBug Media® for Intelligent Inbound® marketing services, eConnect soon decided a modern website could amplify its inbound efforts. With a planned shift from selling products to selling solutions, this strategy made even more sense.

SmartBug® created a new HubSpot website, complete with a custom homepage, an interactive graphic, and new content. The site's clean and modern design represents eConnect's future-focused technology.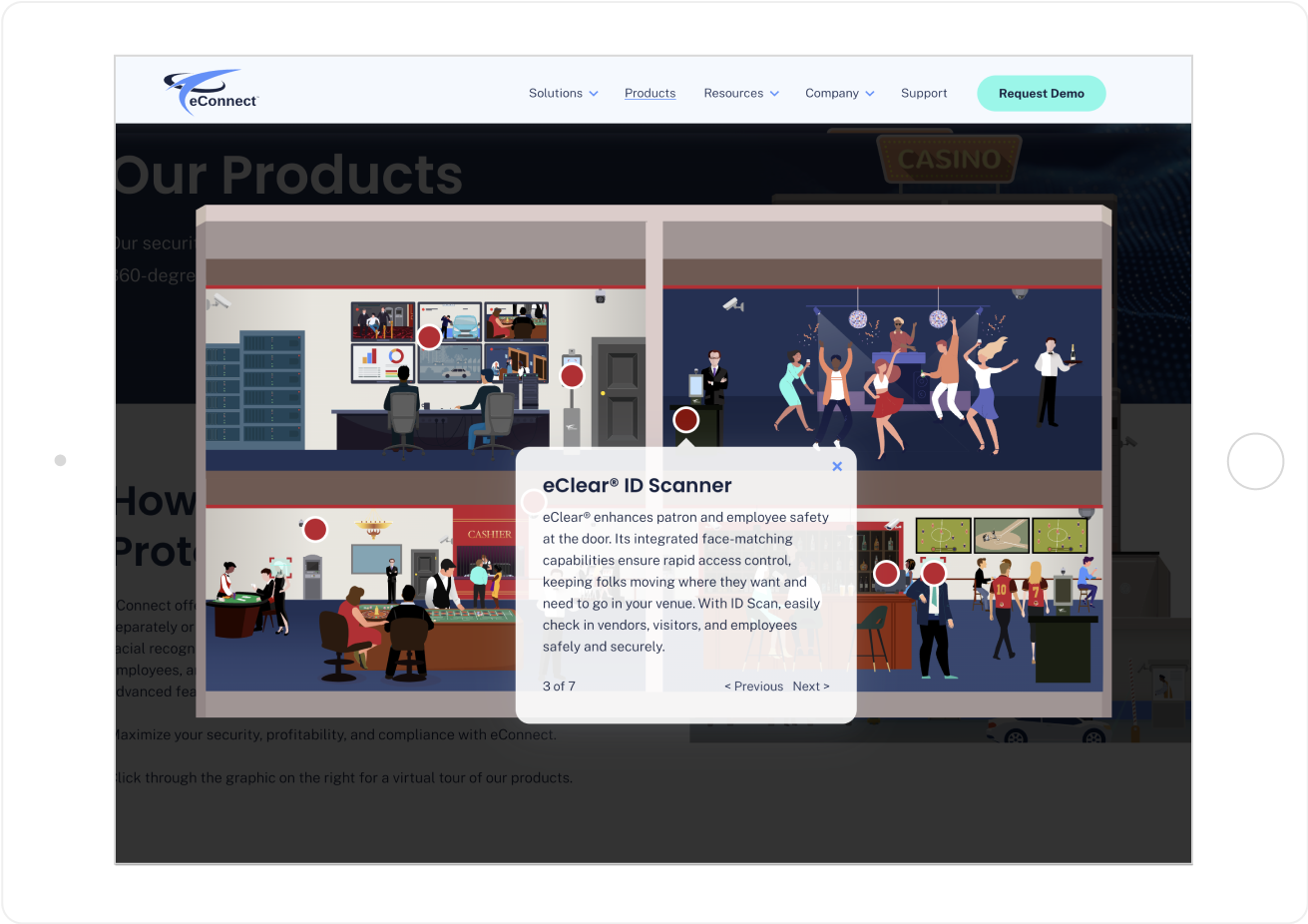 Interactive Graphic
eConnect's interactive graphic explains the software, adding clarity and enhancing inbound marketing with graphics that are also used in emails and on landing pages.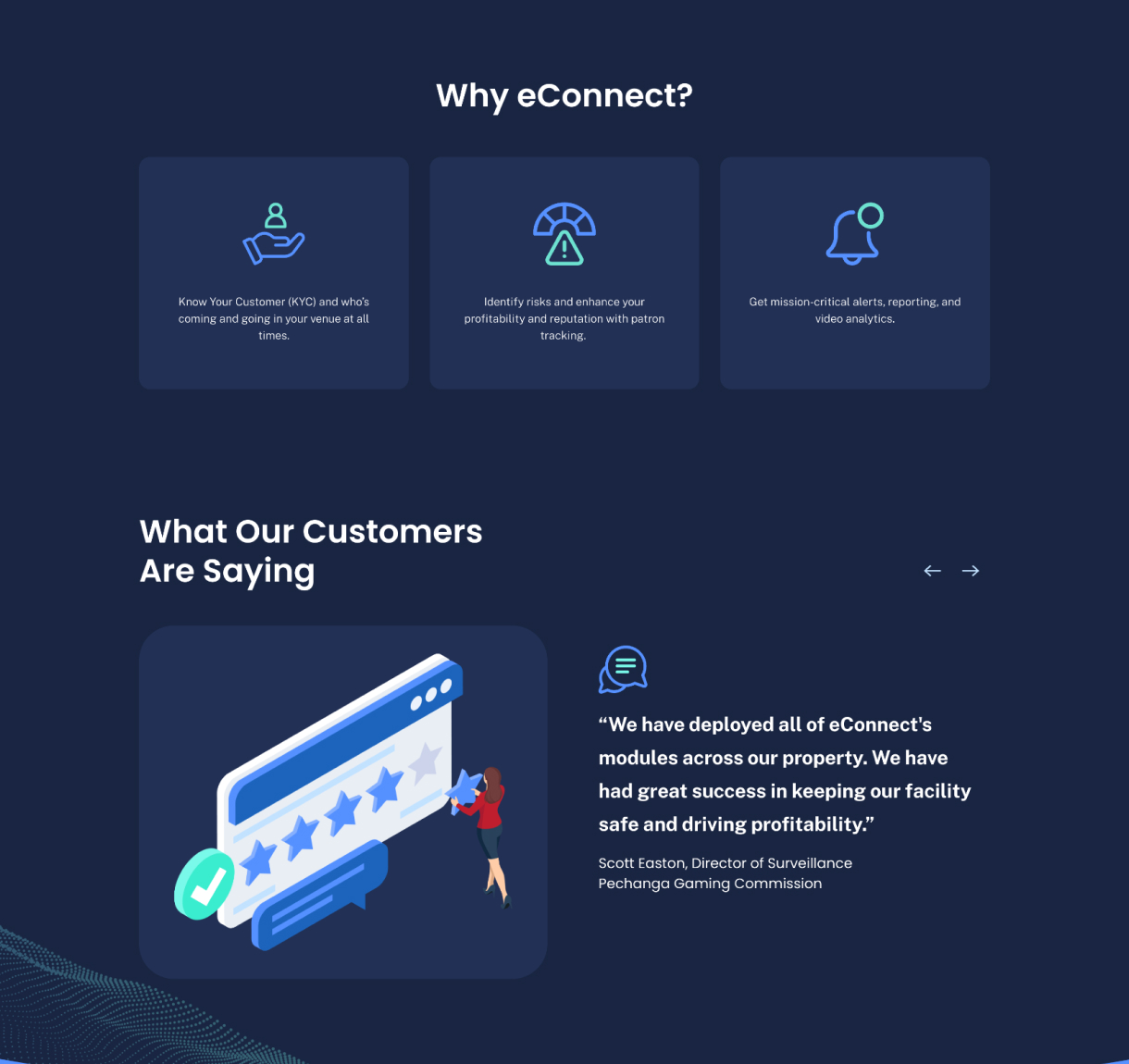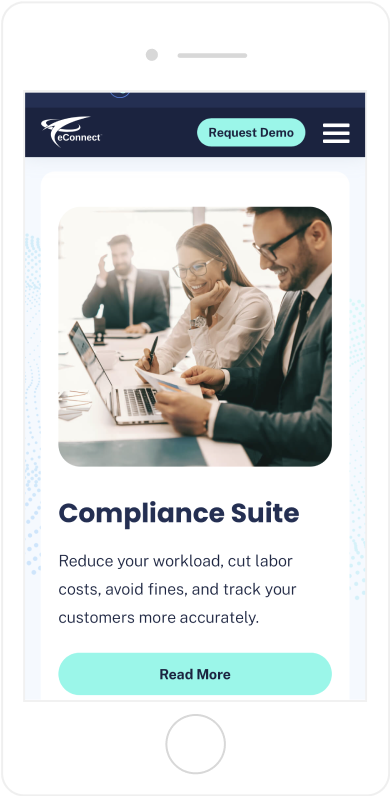 Linear Sitemap
eConnect's original website wasn't linear. The new site features restructured and revised content to make the hierarchy and sitemap intuitive for web crawlers.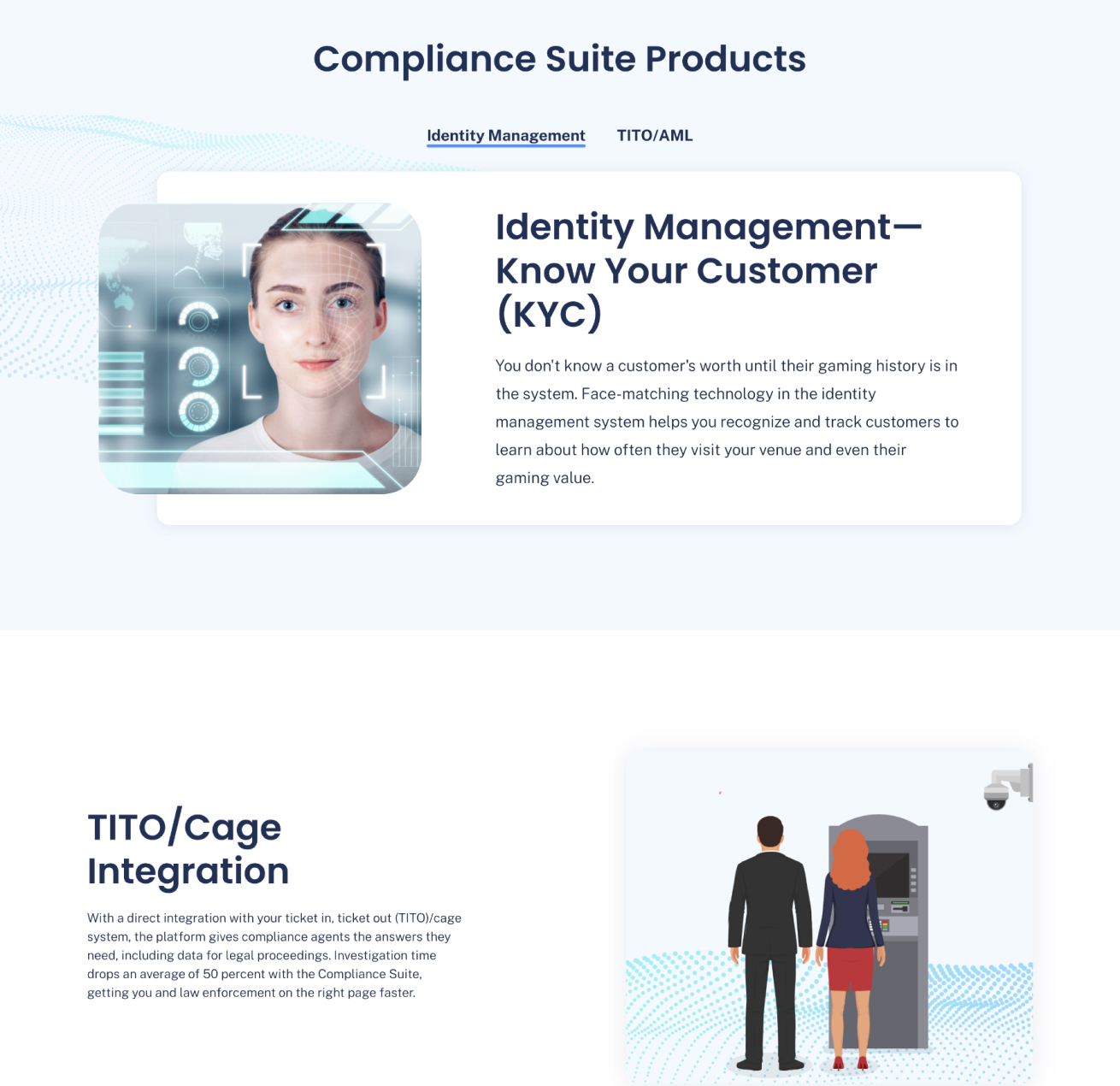 Clearly Defined Visual Brand
eConnect's visual brand started out a little murky. New visual elements for the website strengthened eConnect's identity and elevated its inbound assets.