360insights
---
Driving Engagement for Channel Management and Incentives Automation
Background
When the team at 360insights approached SmartBug®, they had ambitious goals of tripling the number of sales-qualified leads (SQLs) that originate as marketing-qualified leads (MQLs). In order to accomplish this, the team identified a website redesign as a critical move toward strengthening their brand and creating cohesion across strategic marketing efforts: account-based marketing (ABM), inbound, and content strategy.
SmartBug's team of in-house writers, designers, developers, and strategists got to work creating a cohesive storyline and a modern look and feel. The focus was not only to showcase 360insights' extensive product offering but also to prompt web visitors to reach out to the 360insights sales team through clever, eye-catching CTA banners sprinkled throughout the site.
Now, prospects can seamlessly navigate the site and gather product information by industry or use case. Pops of color and subtle animations pull visitors in and entice them to engage further with the content of the new design. In effect, leads can now pre-qualify themselves before reaching out to a member of the sales team to learn more about a specific product or solution. The end result is inbound marketing at its finest: giving customers and companies the tools they need to build more meaningful relationships and accomplish common goals together, at any stage of the buyer's journey.
360insights' No. 1 virtual sales exec is now looking better than ever and ready to turn one qualified lead over the next.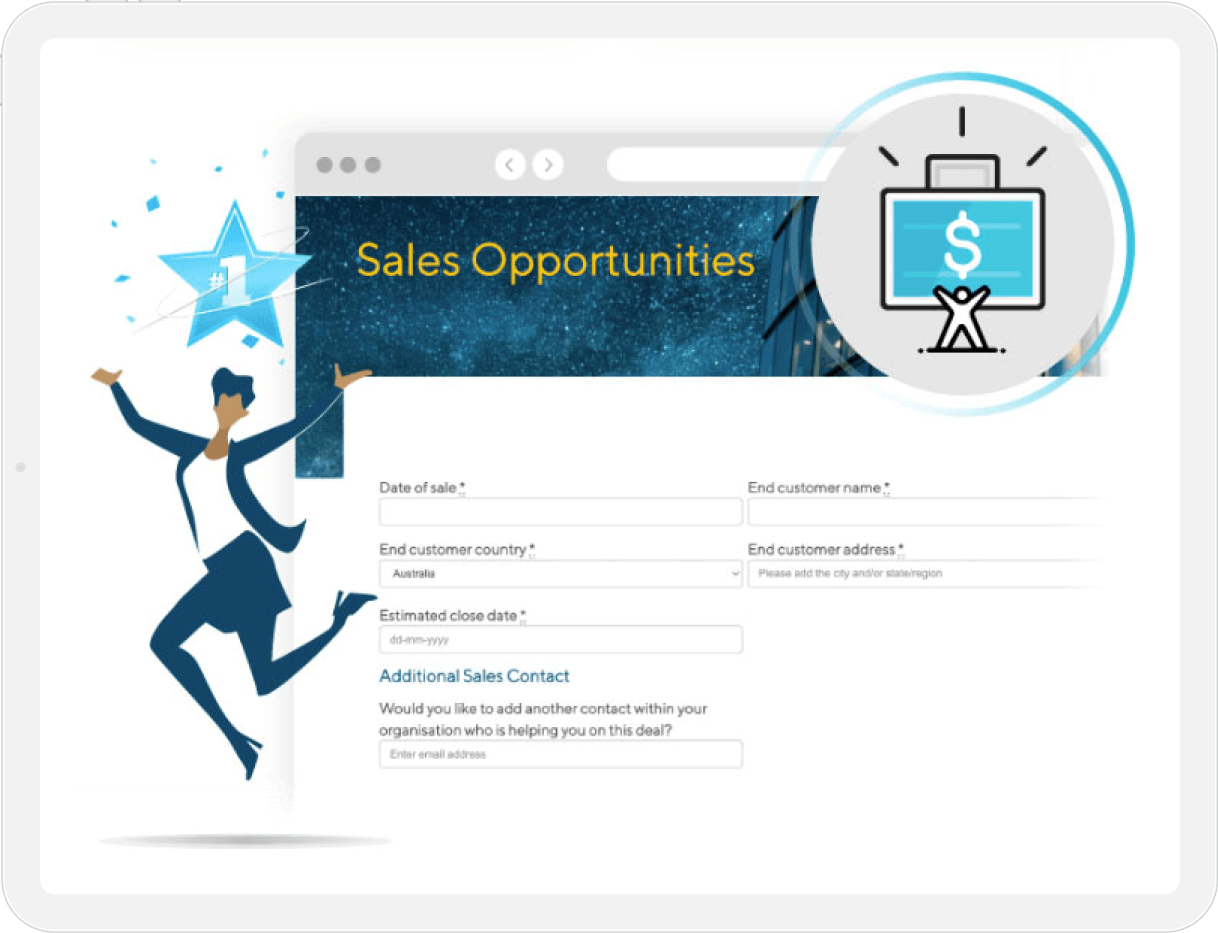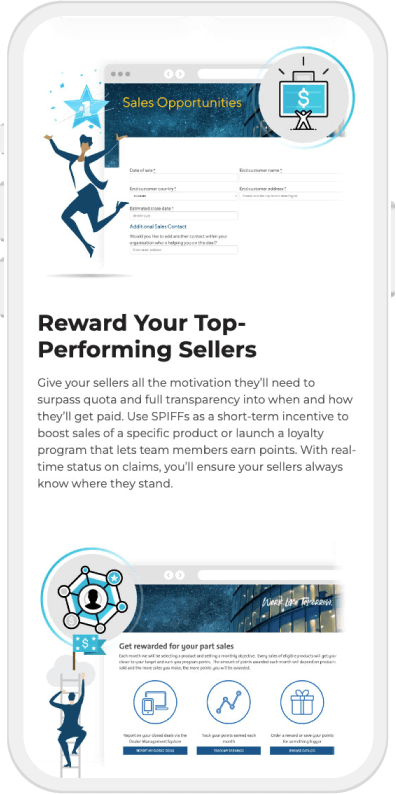 Product Screenshots to Educate Visitors
Prospects get an inside look at the 360insights product ecosystem so they know what questions to ask the sales team and which product solutions to explore.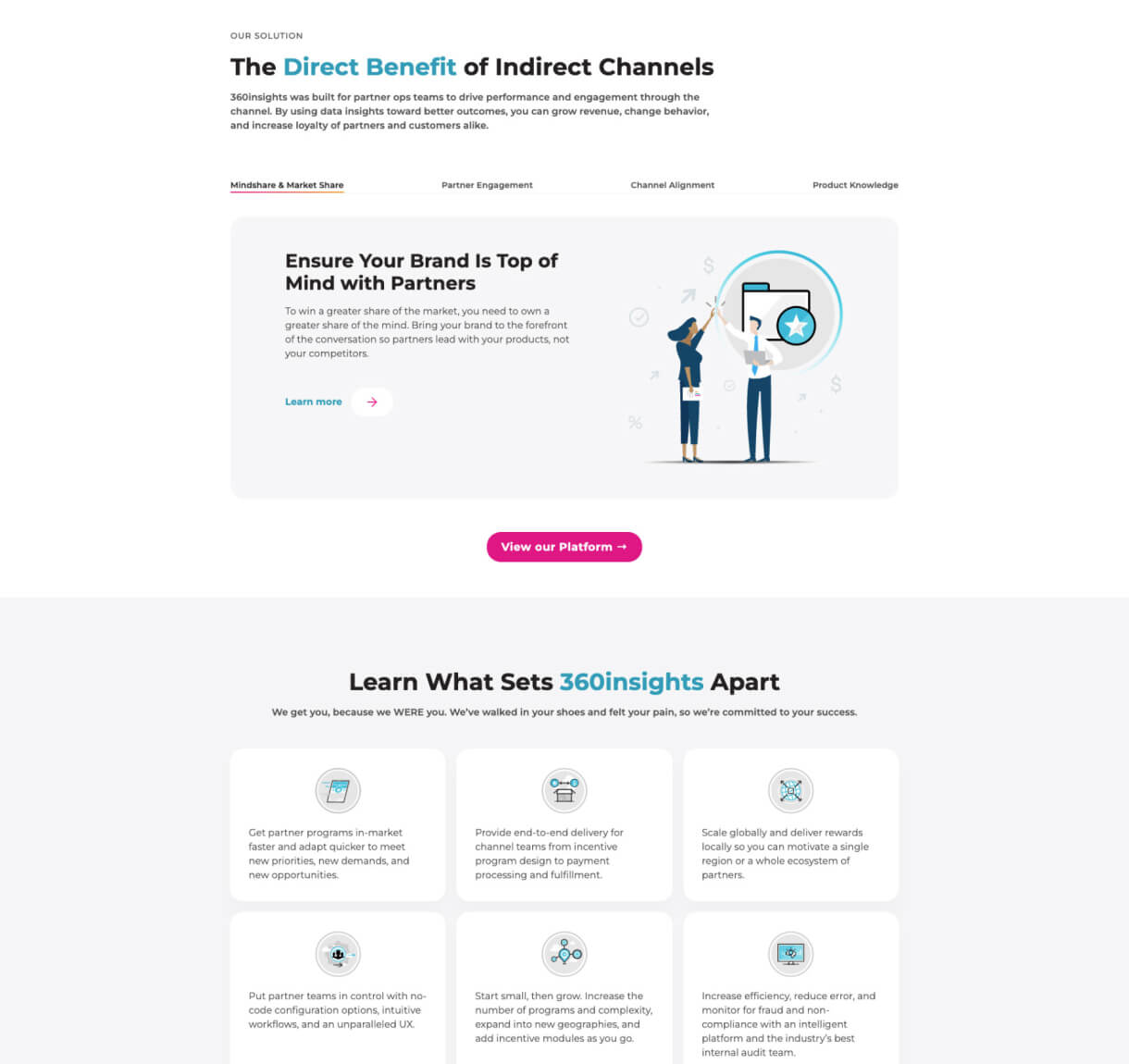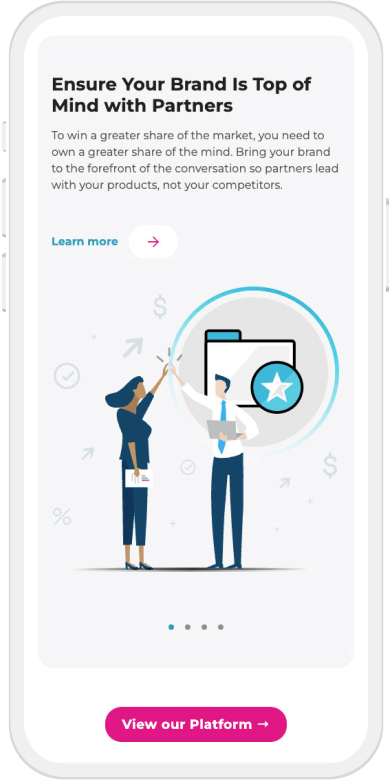 Subtle Animations to Drive Engagement
Animated CTA buttons and anchor links guide visitors to seek out resources and contact the sales team to discuss the channel incentive solutions that best meet their needs.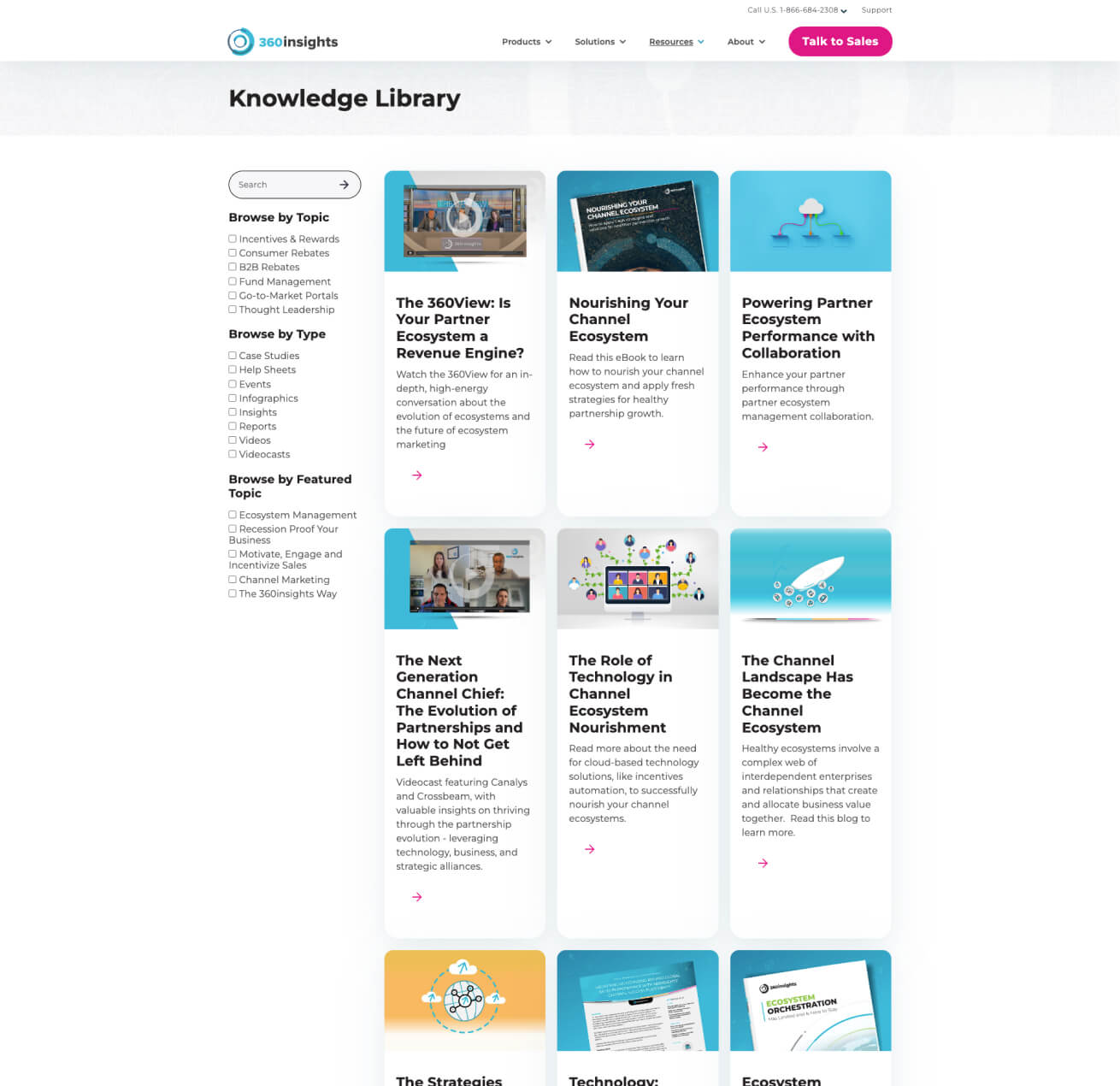 Knowledge Library with Custom Filters
An extensive resource library now makes it easy for visitors to educate themselves about channel management and incentives automation before they take the next step to book a demo.