DOCOMO Pacific
---
Revamping a Wireless/Internet Carrier's Enterprise Sales Website
Background
DOCOMO Pacific is the largest provider of personal, residential, and enterprise connectivity and entertainment services in Guam and the Northern Mariana Islands. The wireless and internet carrier split off its business sales unit a few years ago and needed to overhaul its enterprise website. DOCOMO Pacific turned to SmartBug Media® to build a site that could handle lead generation and inbound sales, tie into the HubSpot CRM, and easily be updated by anybody on staff. The finished product is a website that appeals to customers and offers DOCOMO Pacific advanced functionality without needing advanced skills.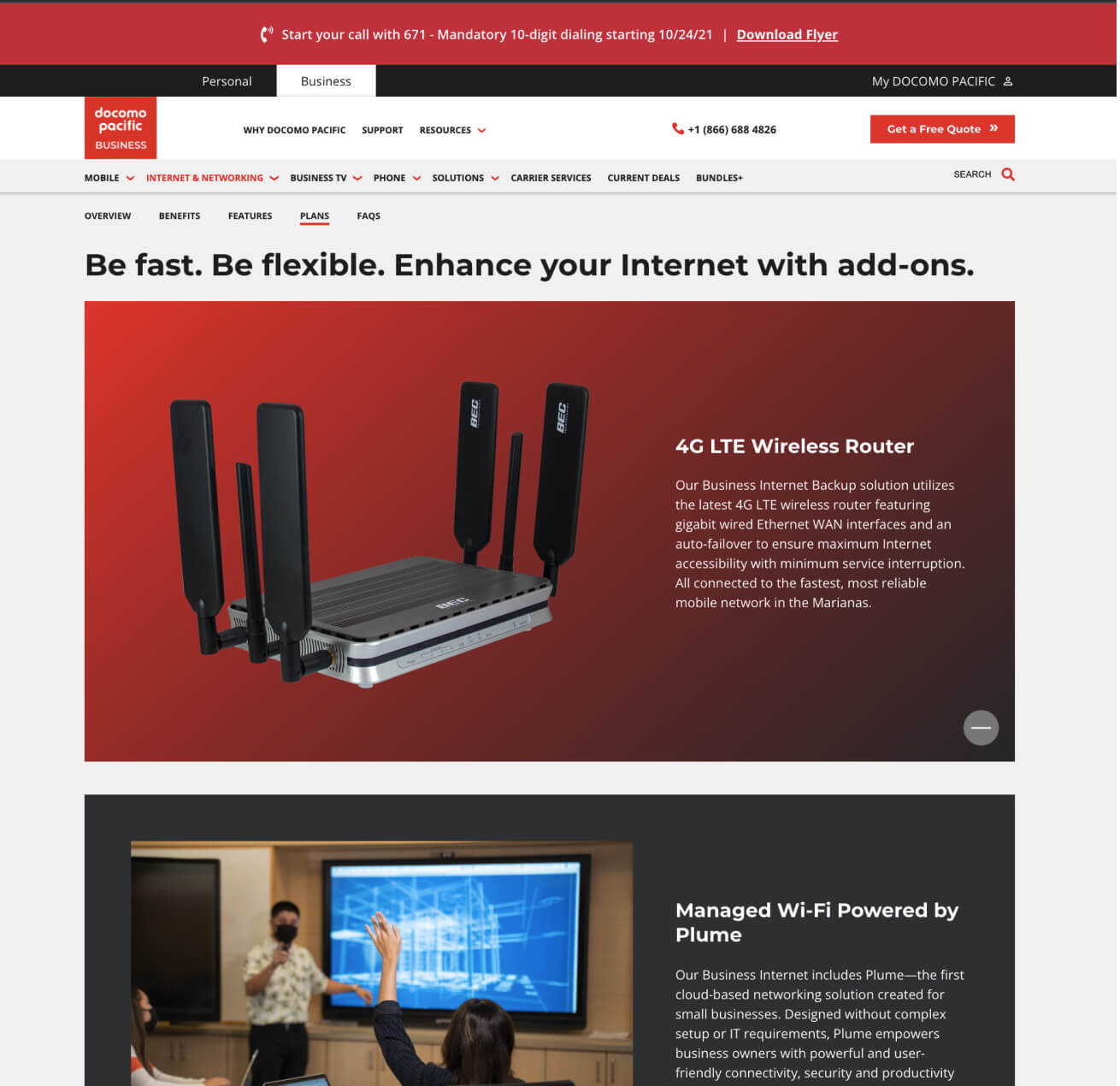 User-Friendly Product Pages
Product pages are dynamically generated and run off of HubDB, allowing for easy editing and updating of complex modules.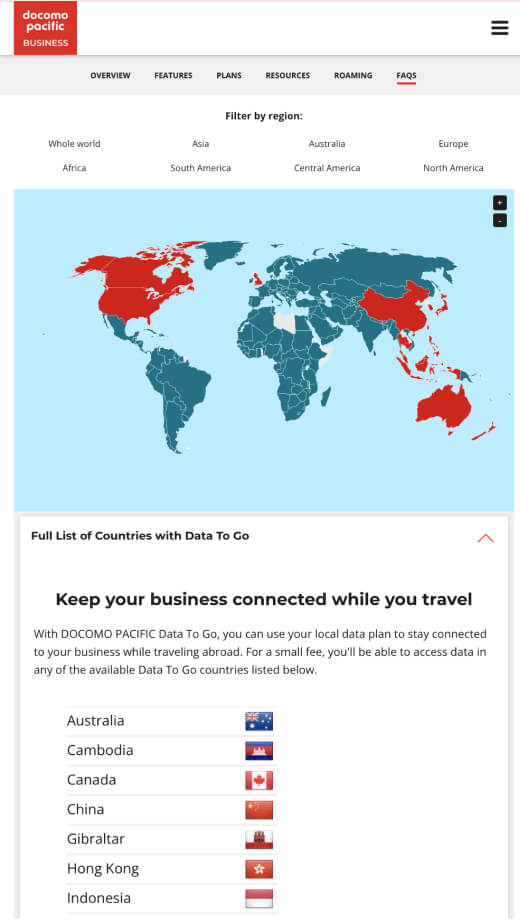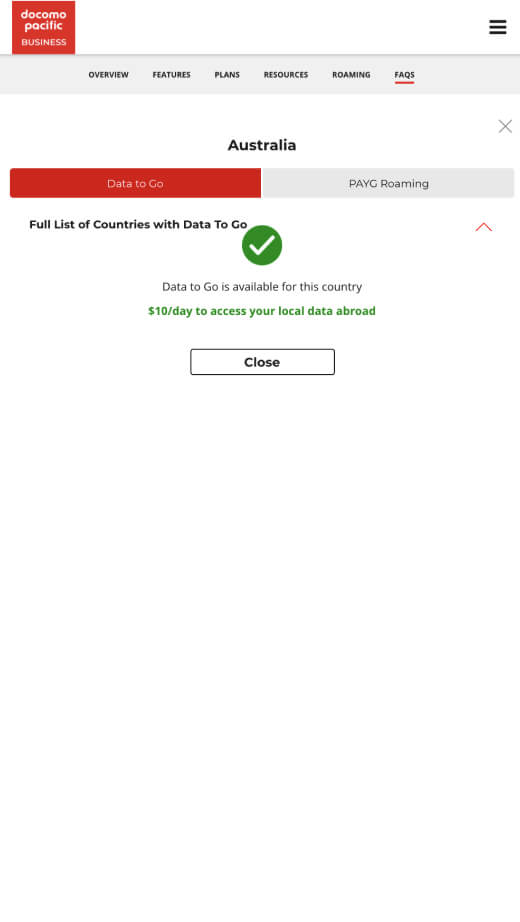 Roam If You Want To
DOCOMO Pacific's Business Mobile Plans page includes a mobile-friendly, clickable map—running in HubDB—that shows the carrier's roaming rates for countries around the world.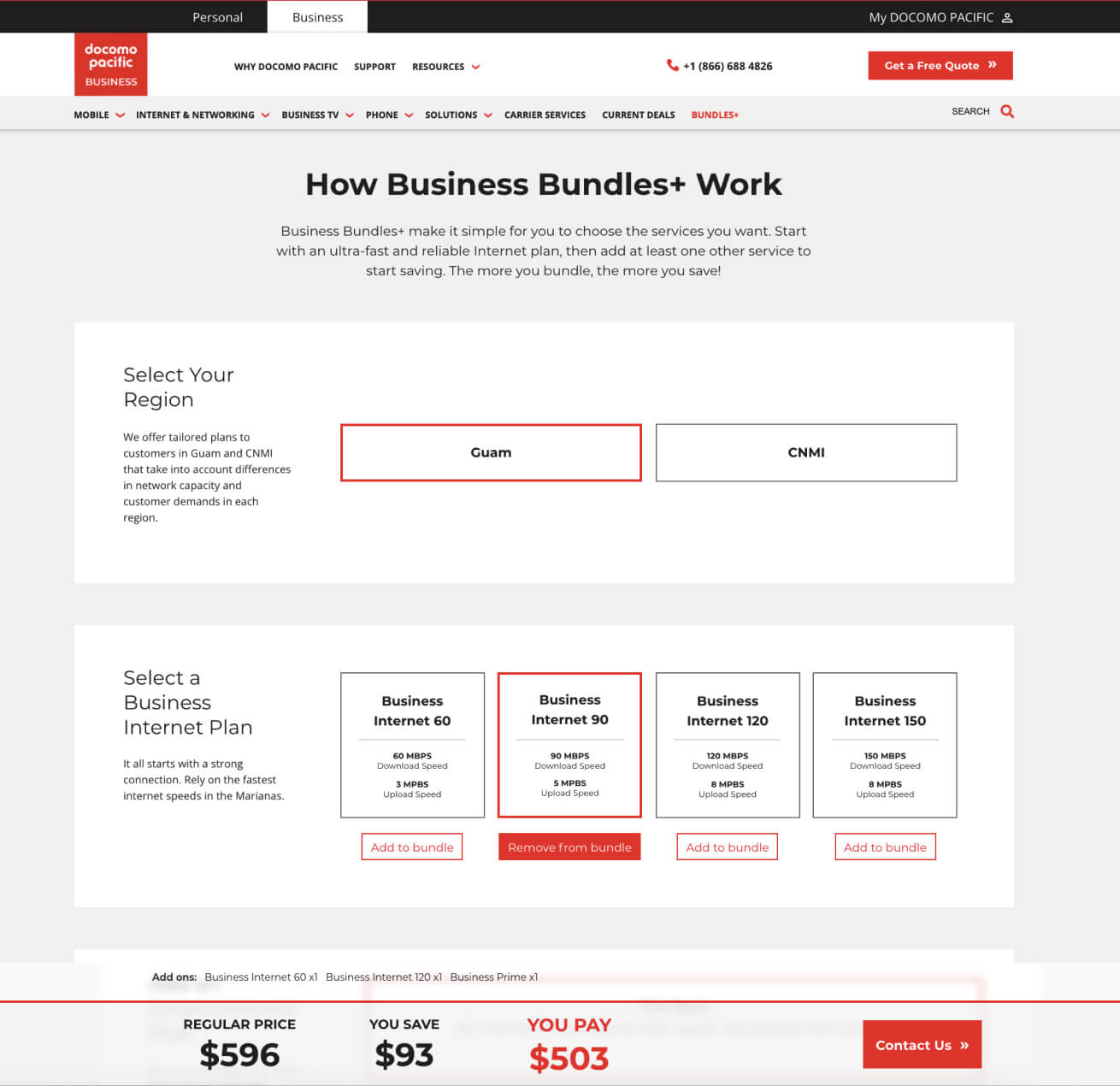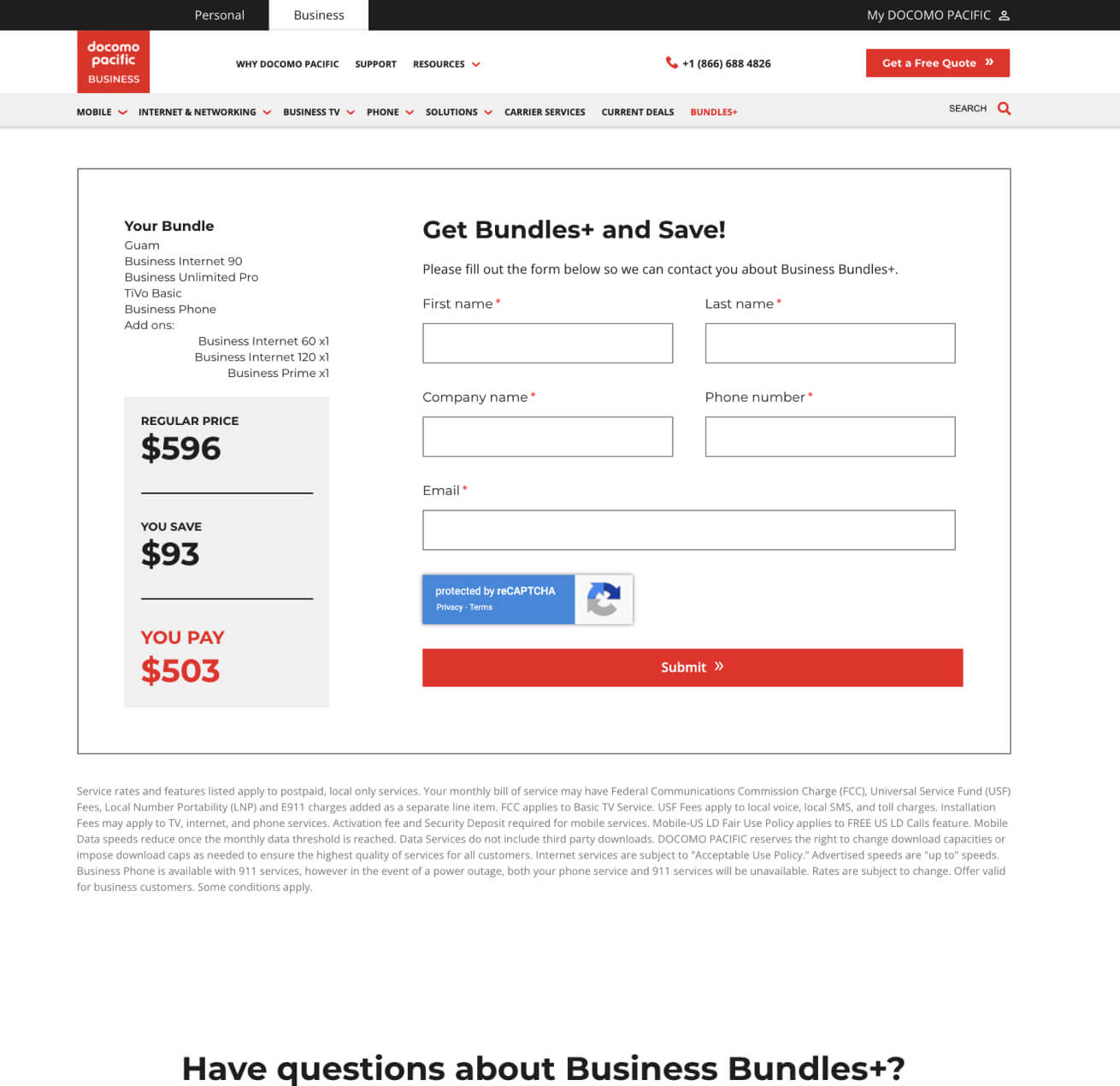 Custom Bundles
Customers can build custom service bundles based on where they are located and what services they want, and the website automatically calculates pricing based on their choices.