DISC Sports & Spine Center
---
Humanizing a Leading Sports Medicine Center
Background
As the leading provider of minimally invasive spine surgery, advanced arthroscopic techniques, and orthopedic services, DISC Sports and Spine Center is home to world-renowned medical specialists. But despite its long and credible history, DISC's website didn't capture the passion of the physicians or their patients. DISC turned to SmartBug Media® to better showcase the staff's commitment to individualized treatment. We completely reworked the user experience and content to speak directly to prospective patients and address their key concerns. Highlighting patient stories through videos and balancing medical credibility with easy-to-digest language, we created a relatable—human—experience.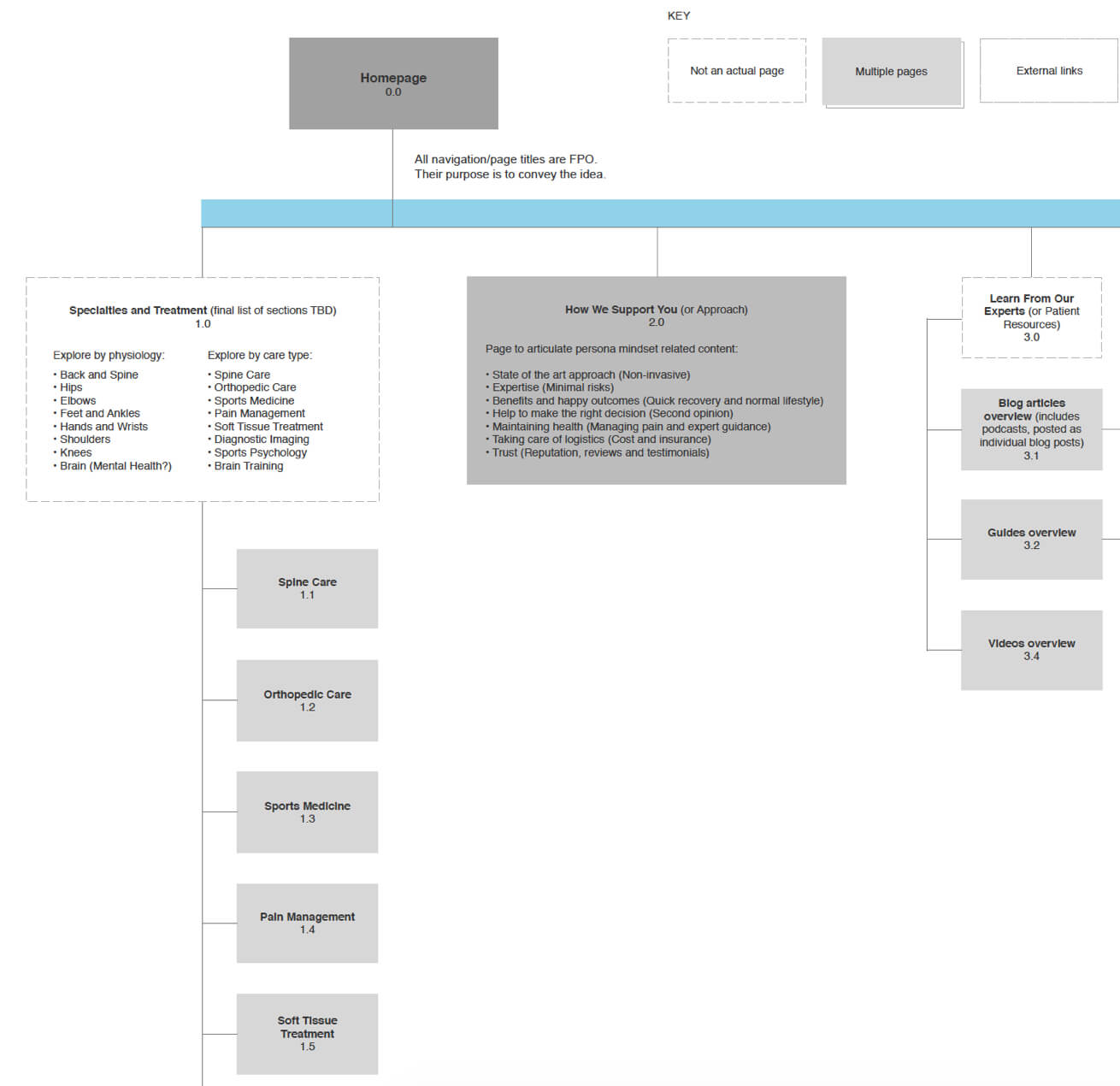 Rethinking Content Strategy
Due to the sheer volume of content, our first step was to take stock of DISC's webpages and organize content in a way that would be easy to digest.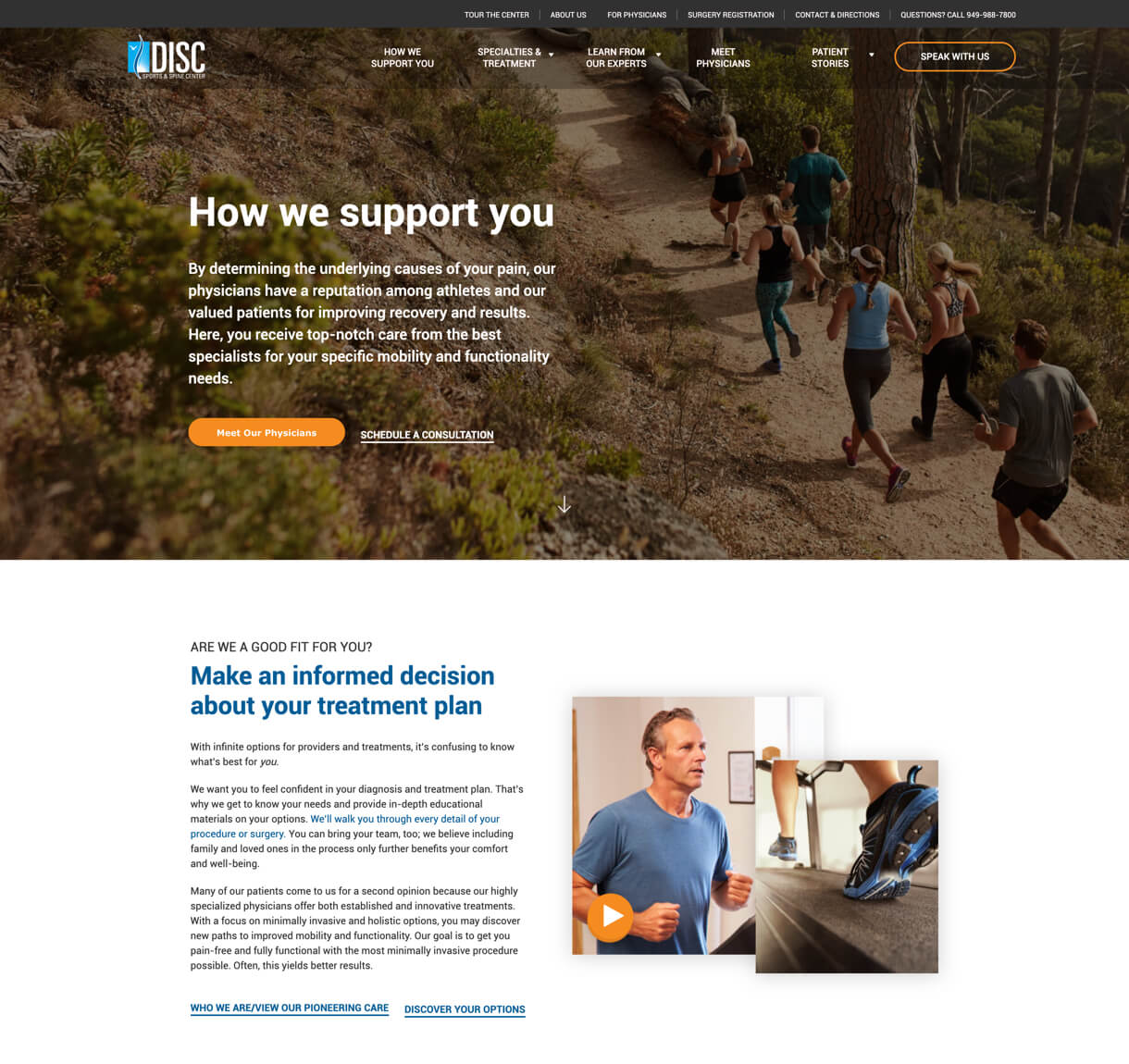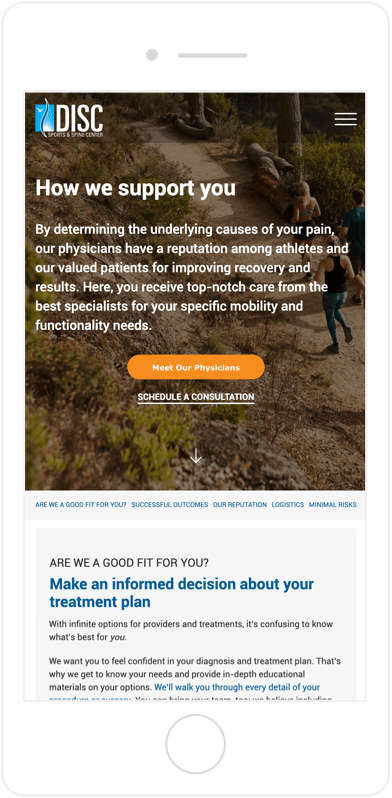 Designing for Context
We redesigned the top-level pages to make them easy to consume and understand, incorporating key contextual links to more in-depth content.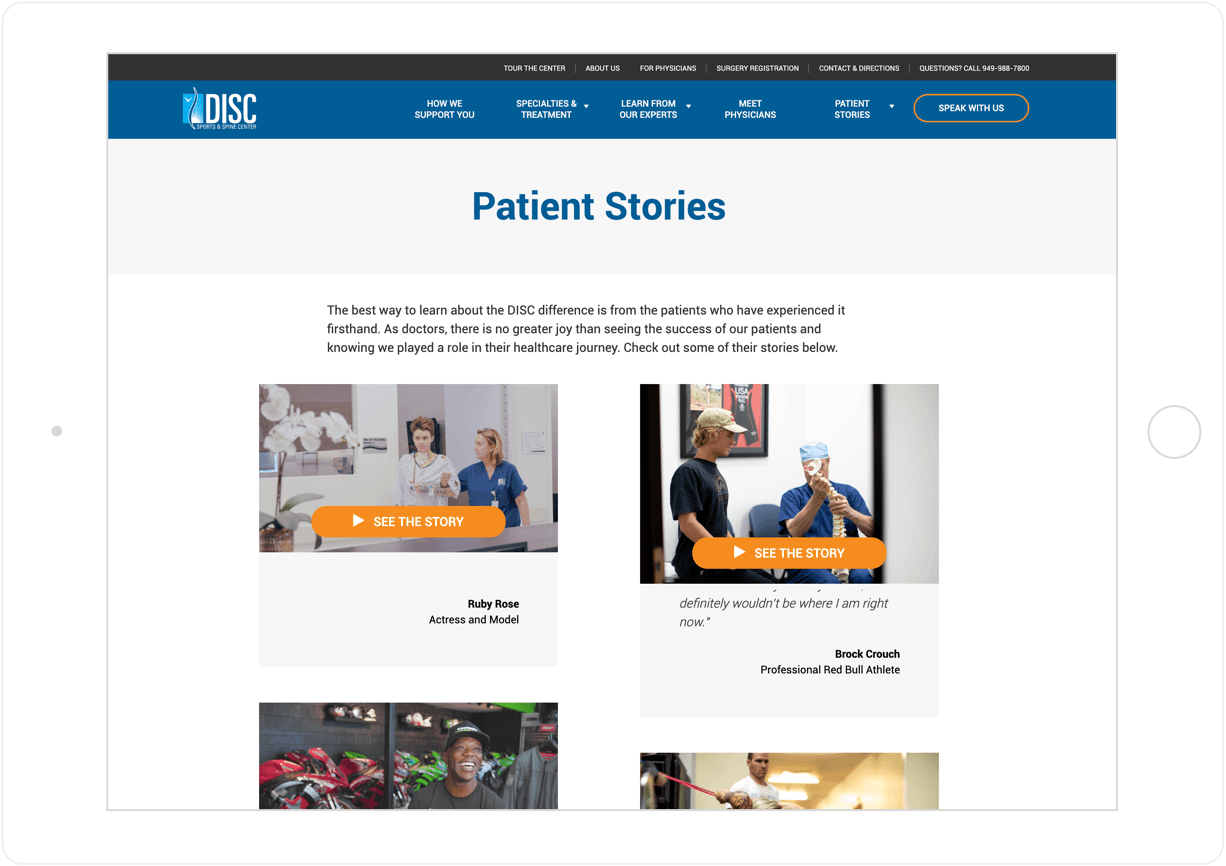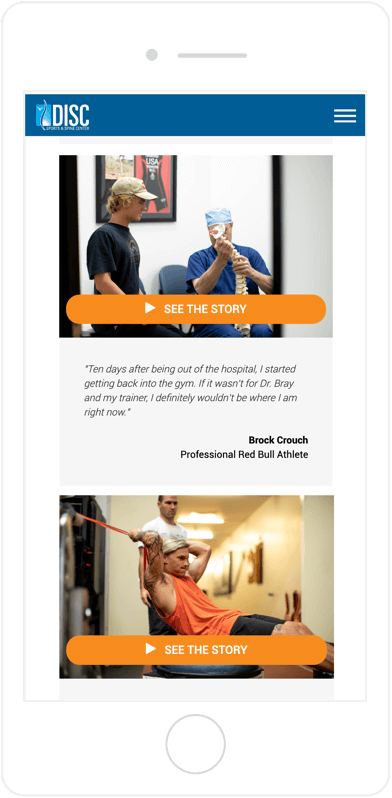 Spotlighting the Right Content
To address the concerned mindset of a prospective patient, the lead content centers around patients whose lives improved because of DISC.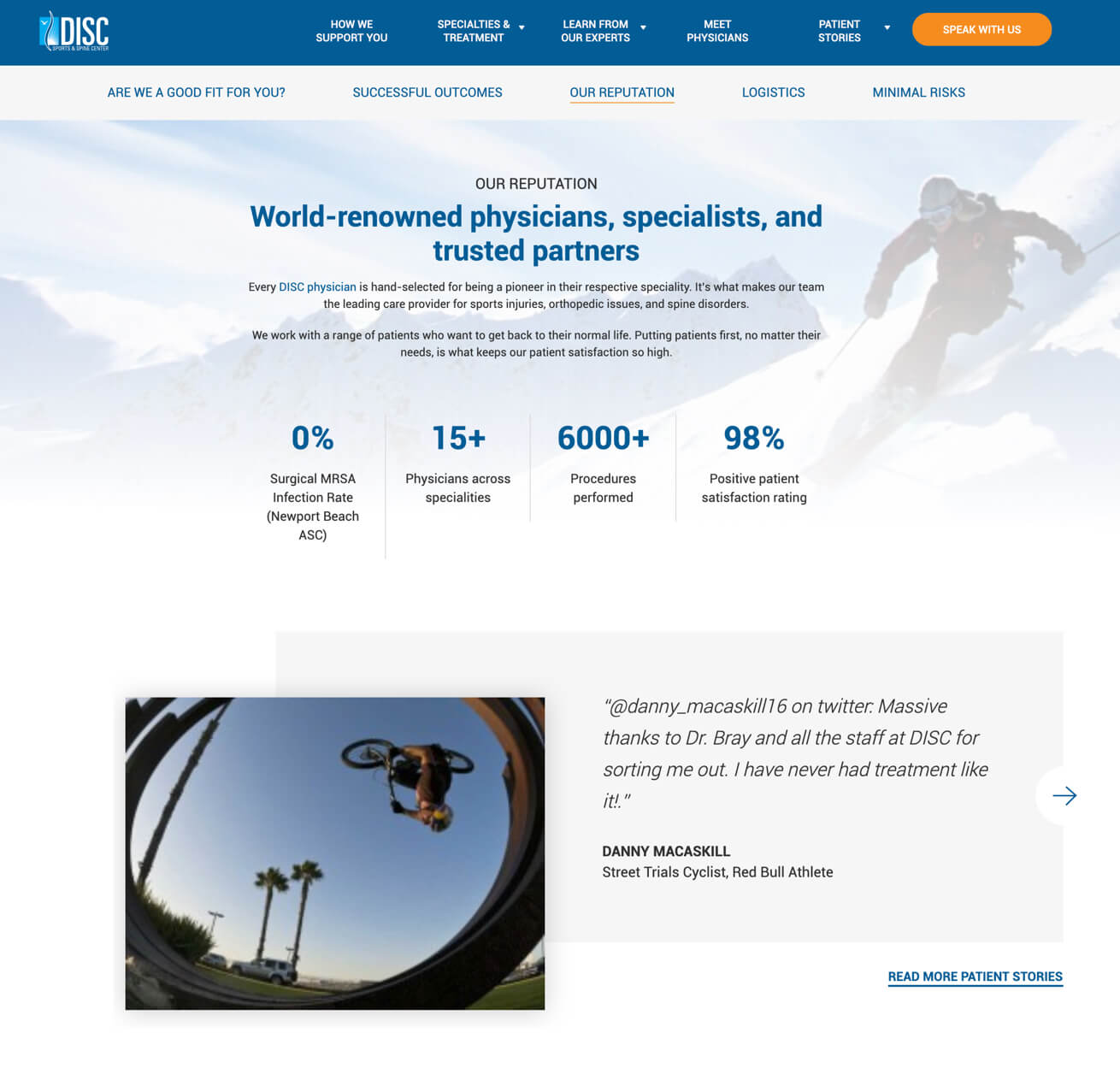 Writing for Humans
Focusing less on medical jargon and more on DISC's spirit, commitment, and expertise, we wrote content speaking directly to patients and their concerns.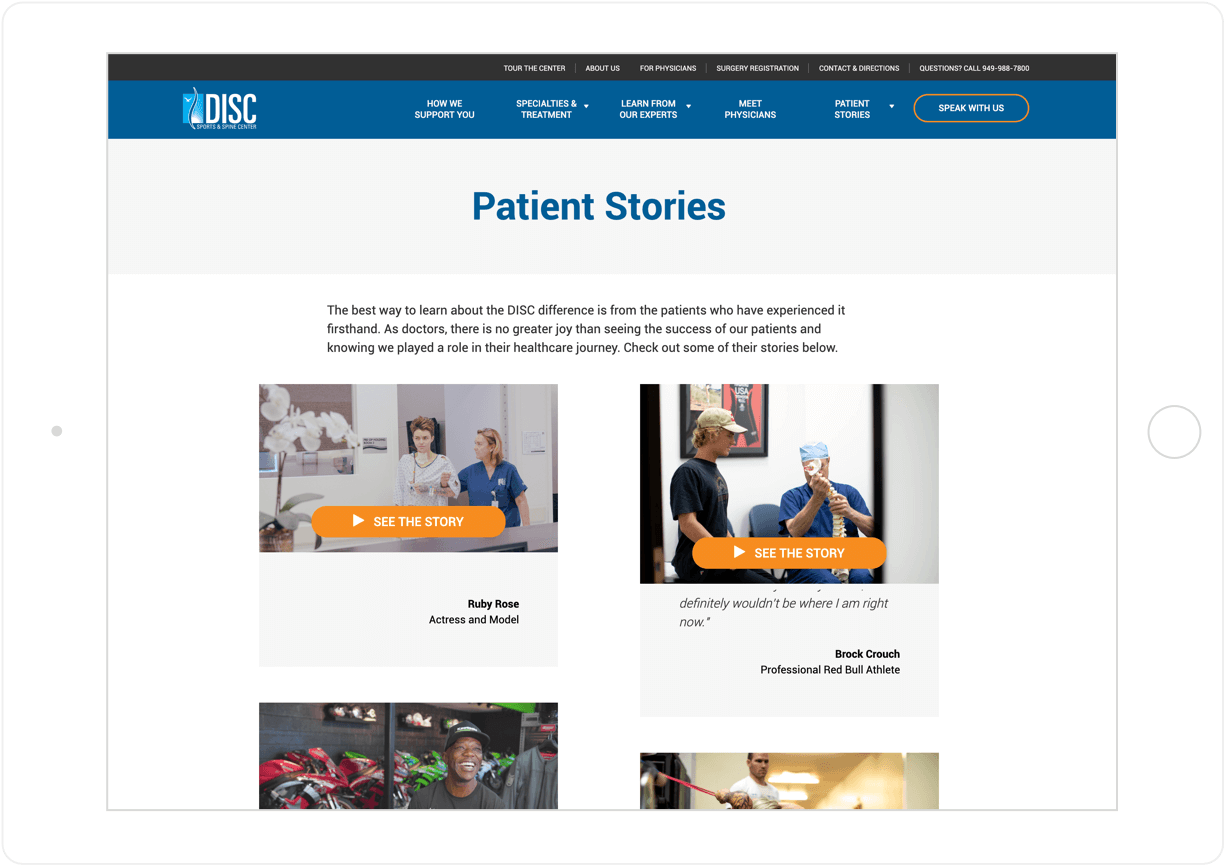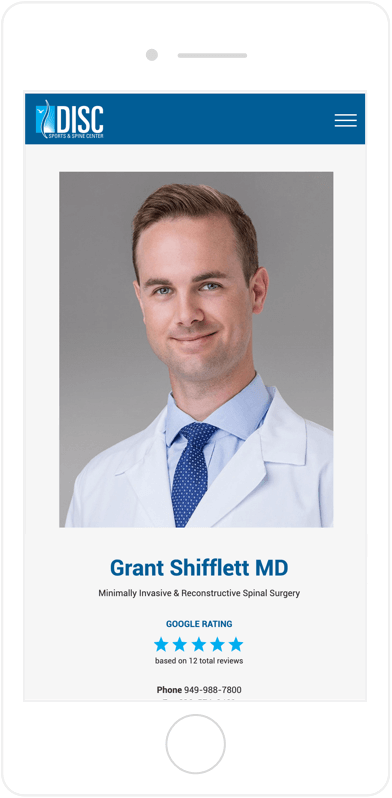 Incorporating Transparency
Even though DISC has plenty of credibility, we included patient reviews and physician bios with education and experience to further build confidence.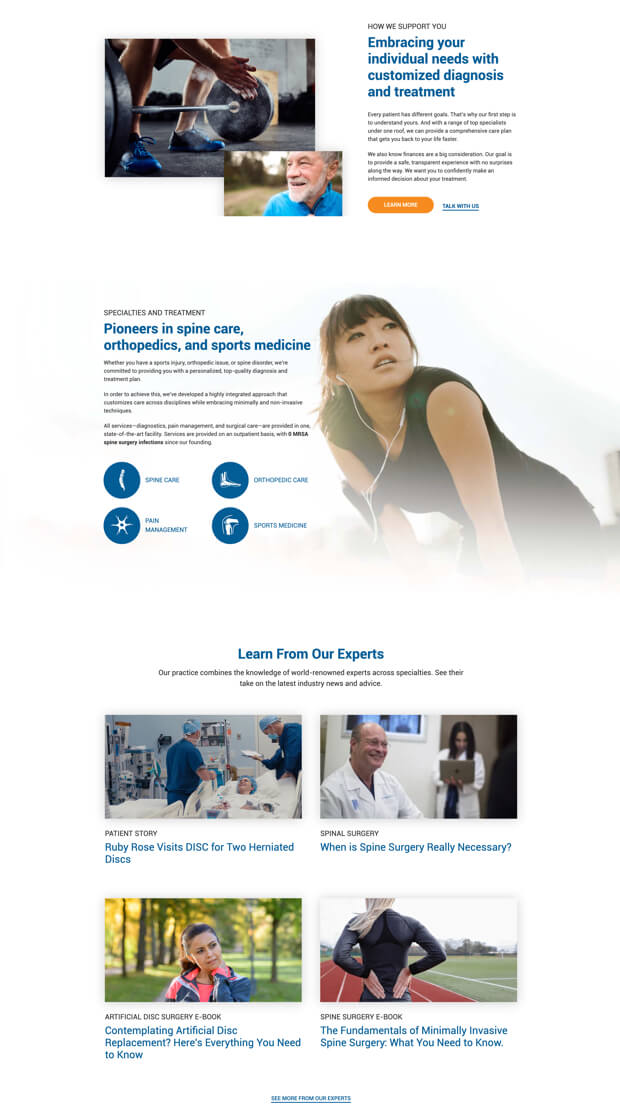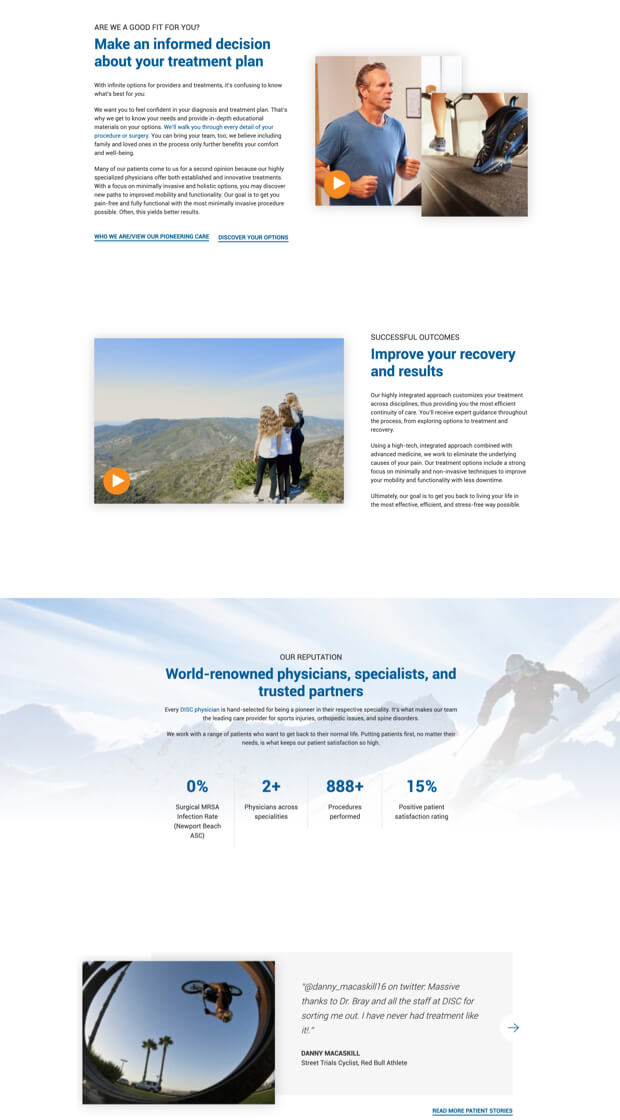 Adding Visual Interest
The final site includes interactive animations and parallax scrolling to create the idea of depth and immersion.