Crews Bank Corp
---
Creating Brand Cohesion for a Family-Owned Banking Operation
Background
For more than 90 years, family-owned Crews Banking Corporation has served the people and businesses of Central and Southwest Florida with more than 27 locations. Crews came to SmartBug Media® to build a suite of cohesive yet distinct bank websites that could help build brand awareness and increase visits and lead generation. We were able to build websites for Charlotte State Bank & Trust, Englewood State Bank & Trust, and Wauchula State Bank that celebrate the local flavor while preserving Crews Banking Corporation's branding and values.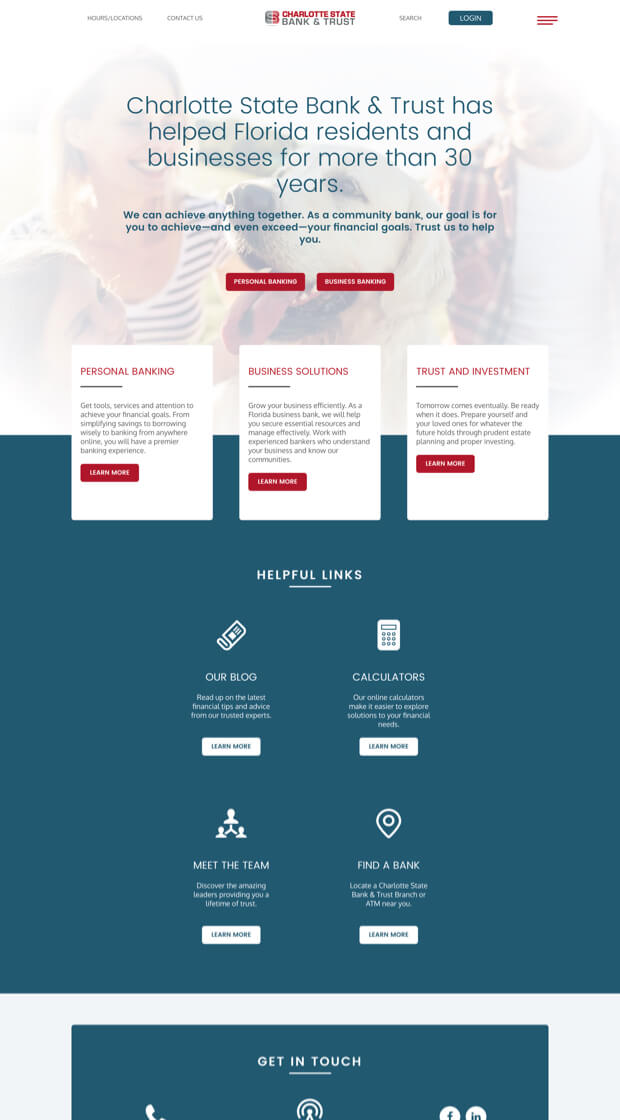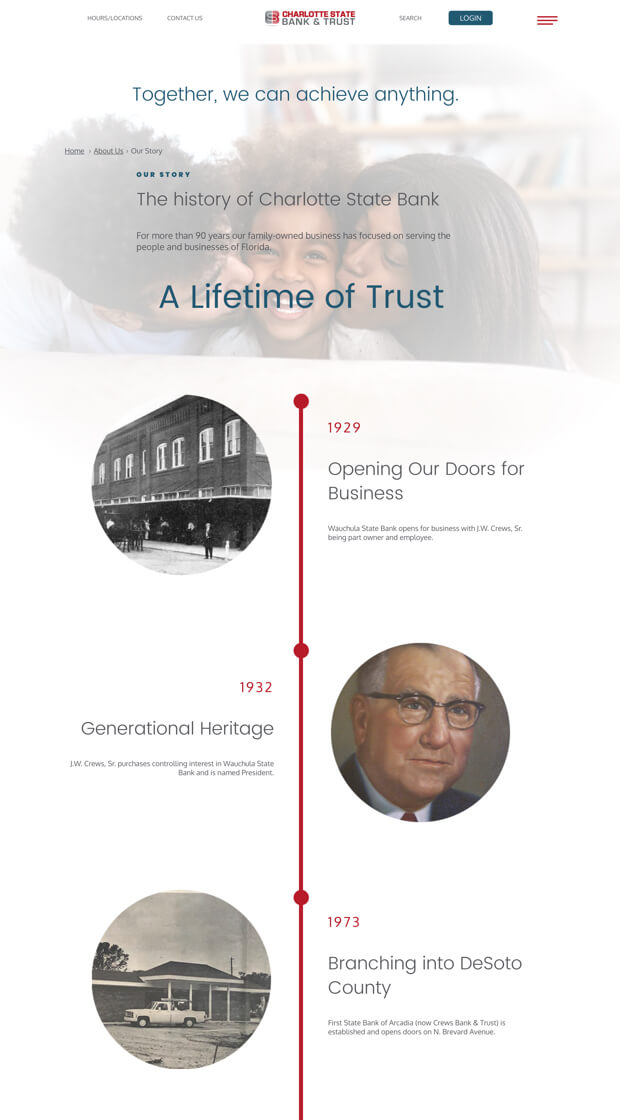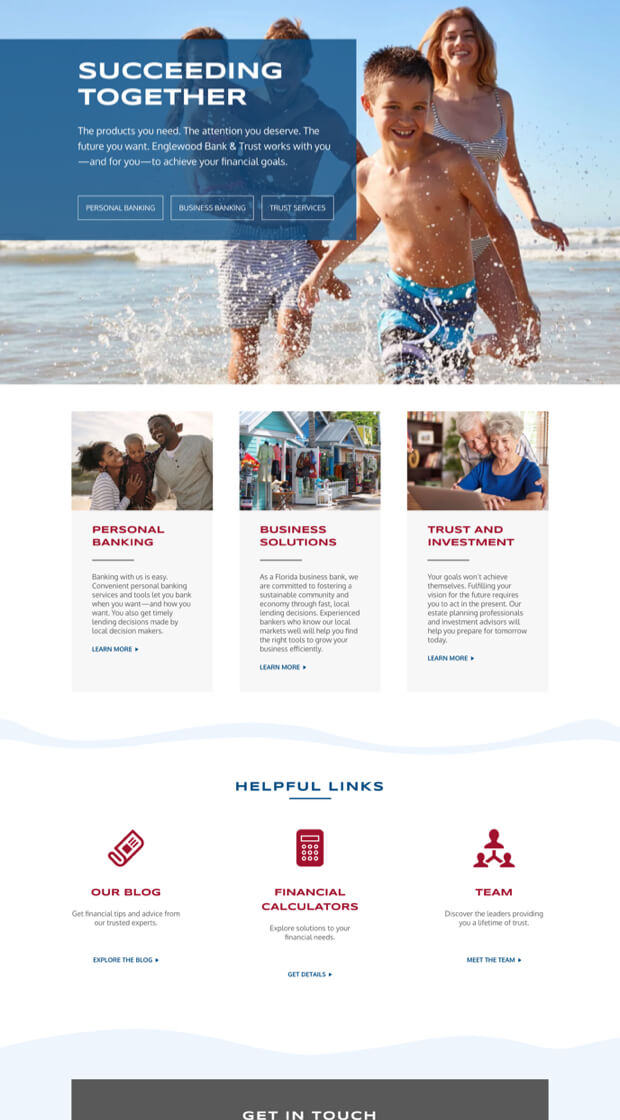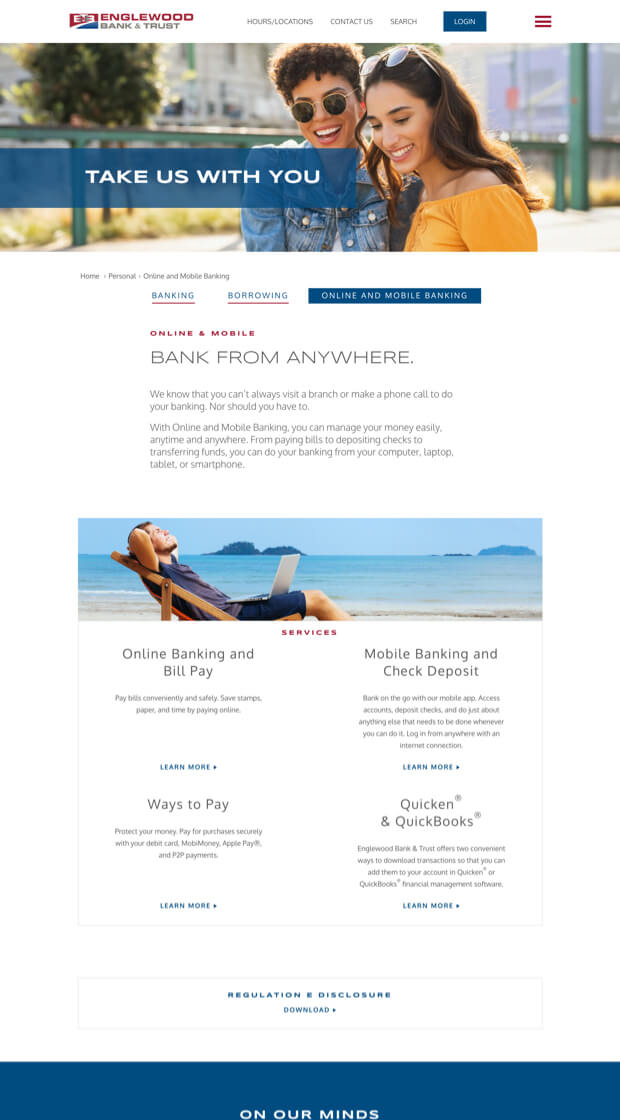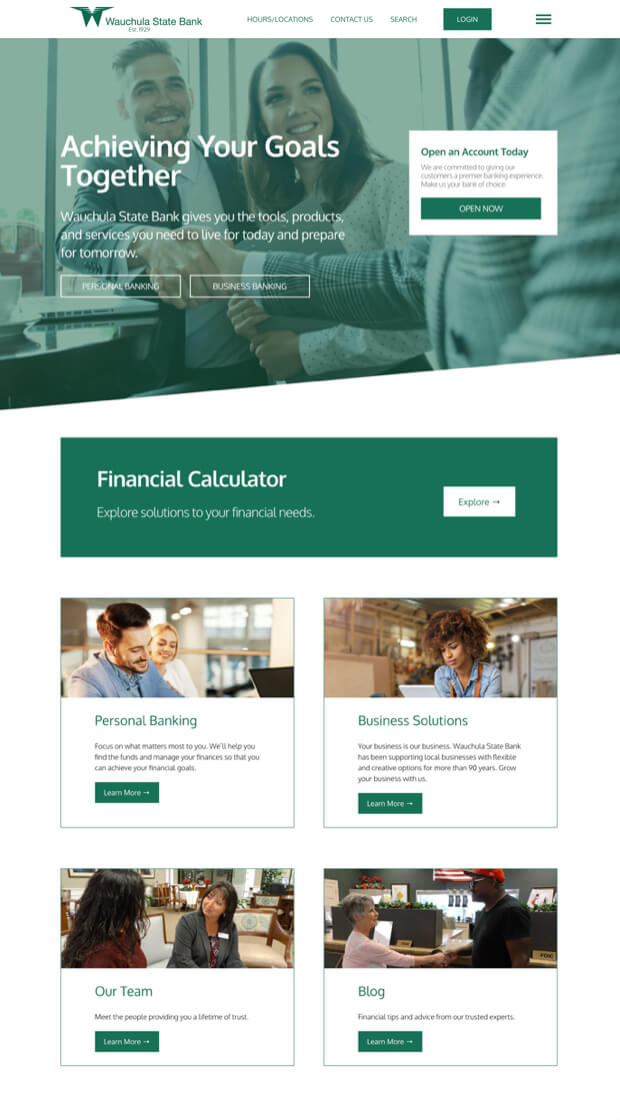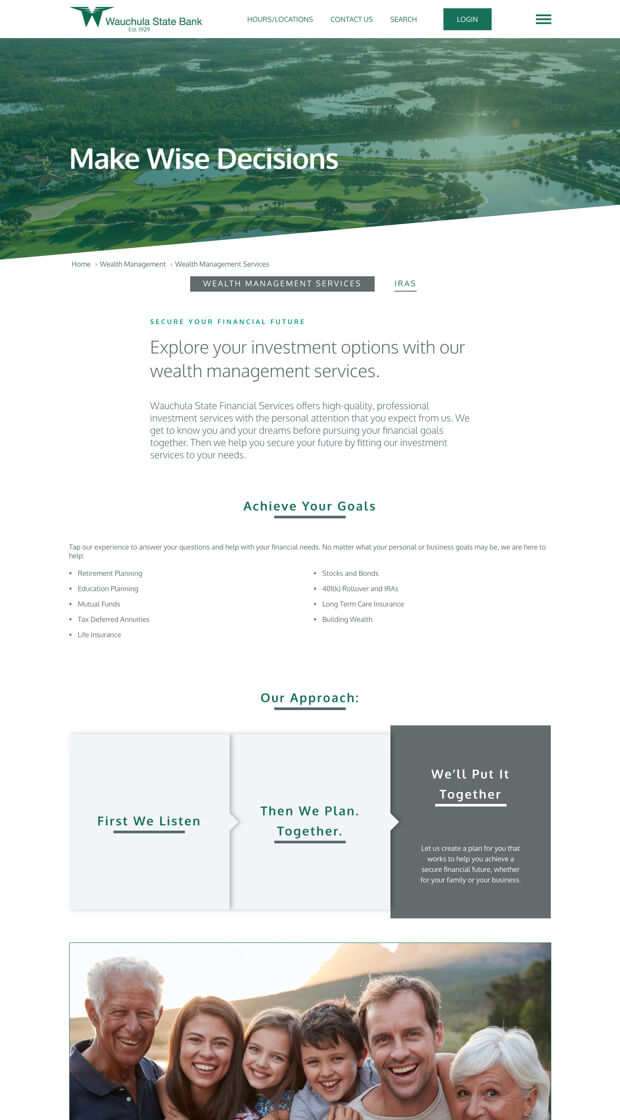 Creating Brand Consistency
To create brand consistency, we synthesized and aligned three bank websites—each with more than 70 pages—using the banking corporation's parent site template.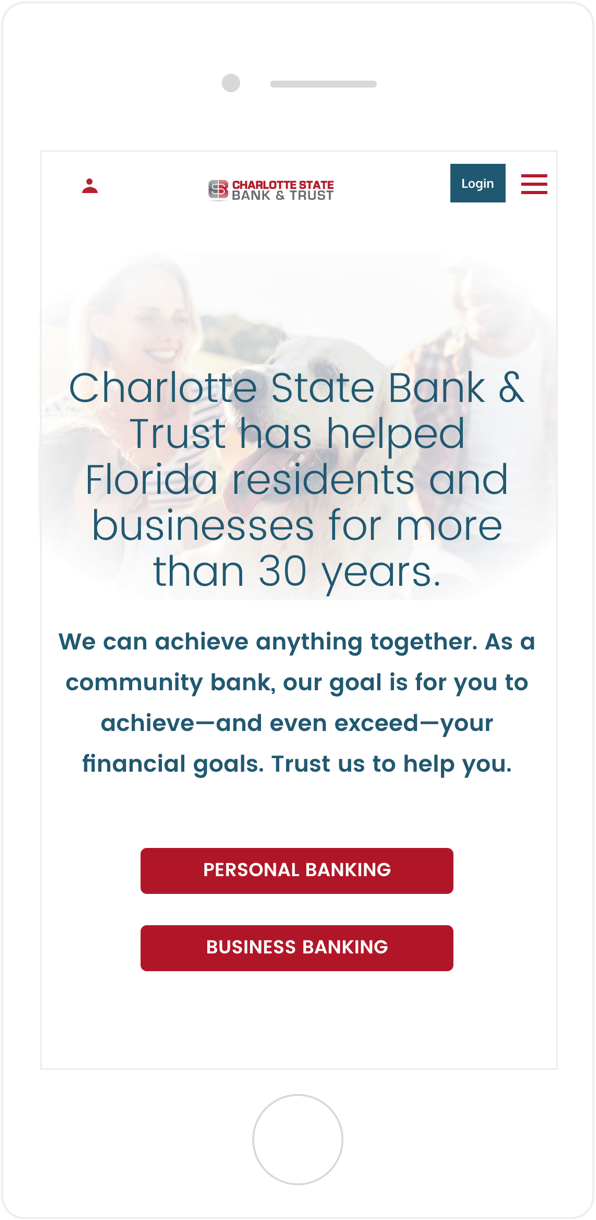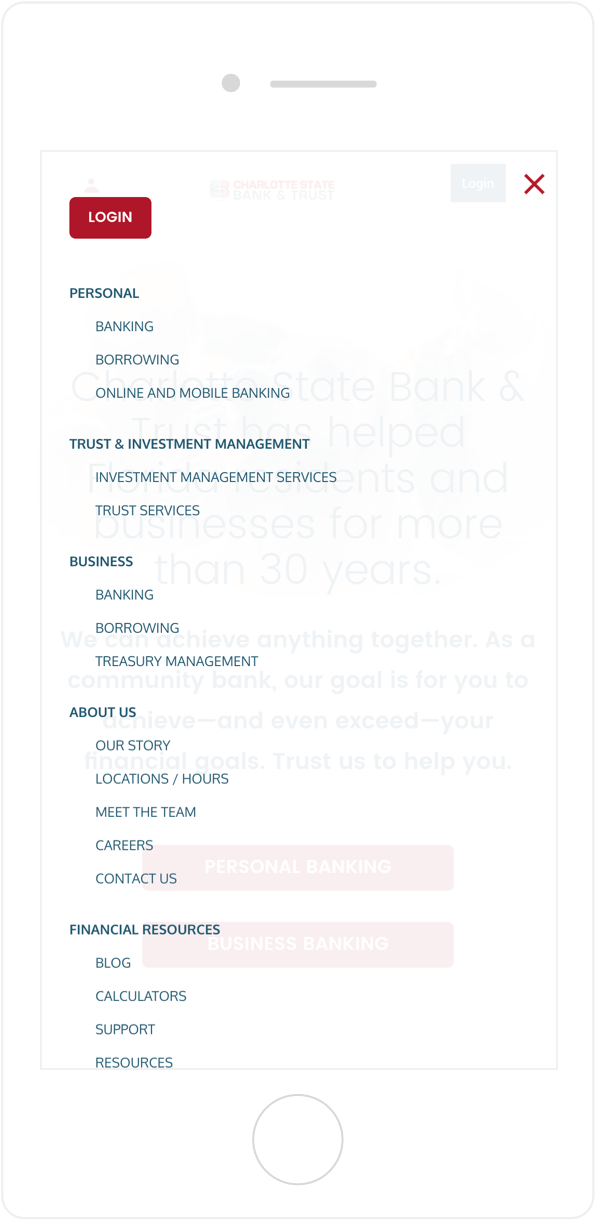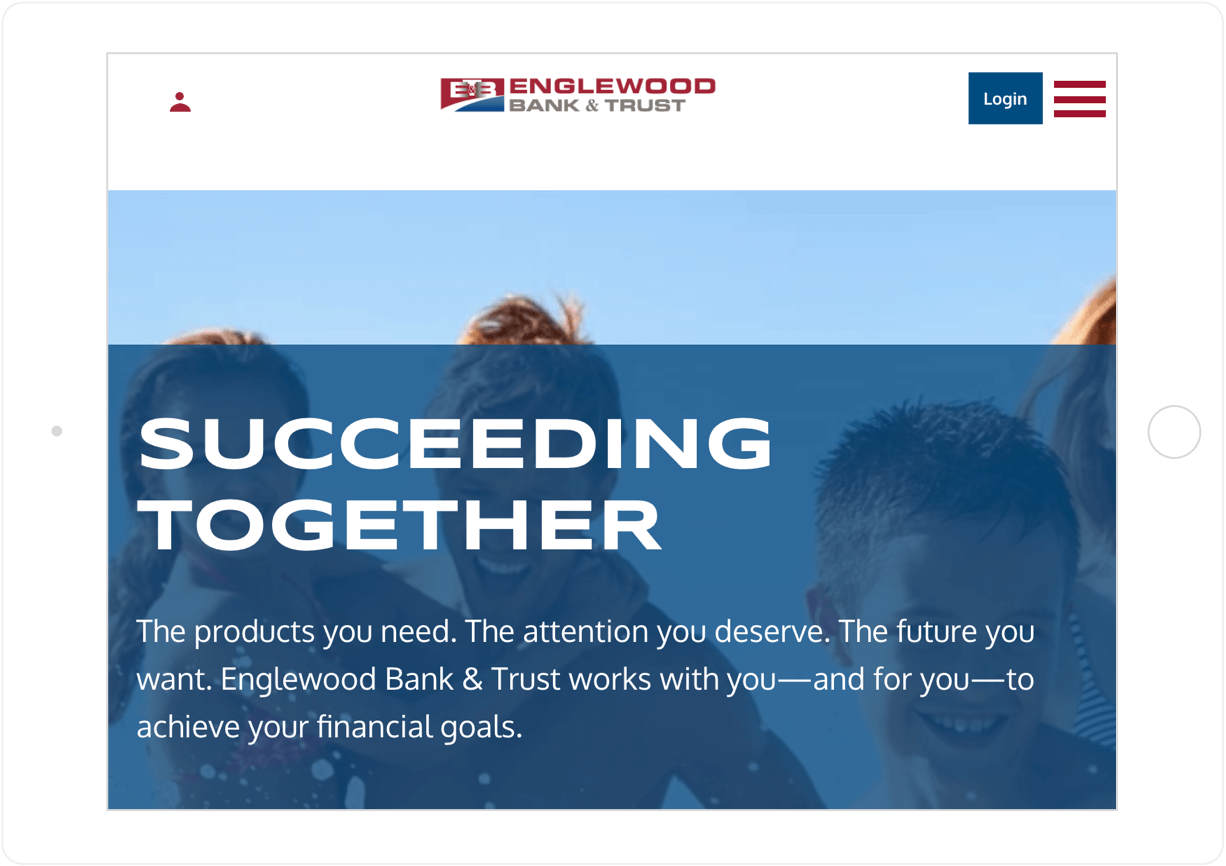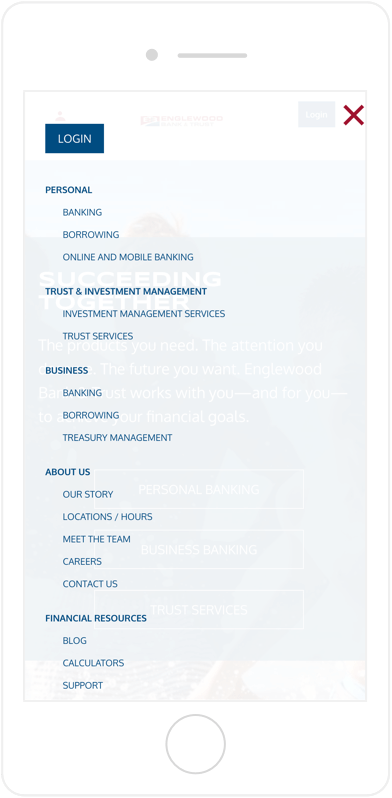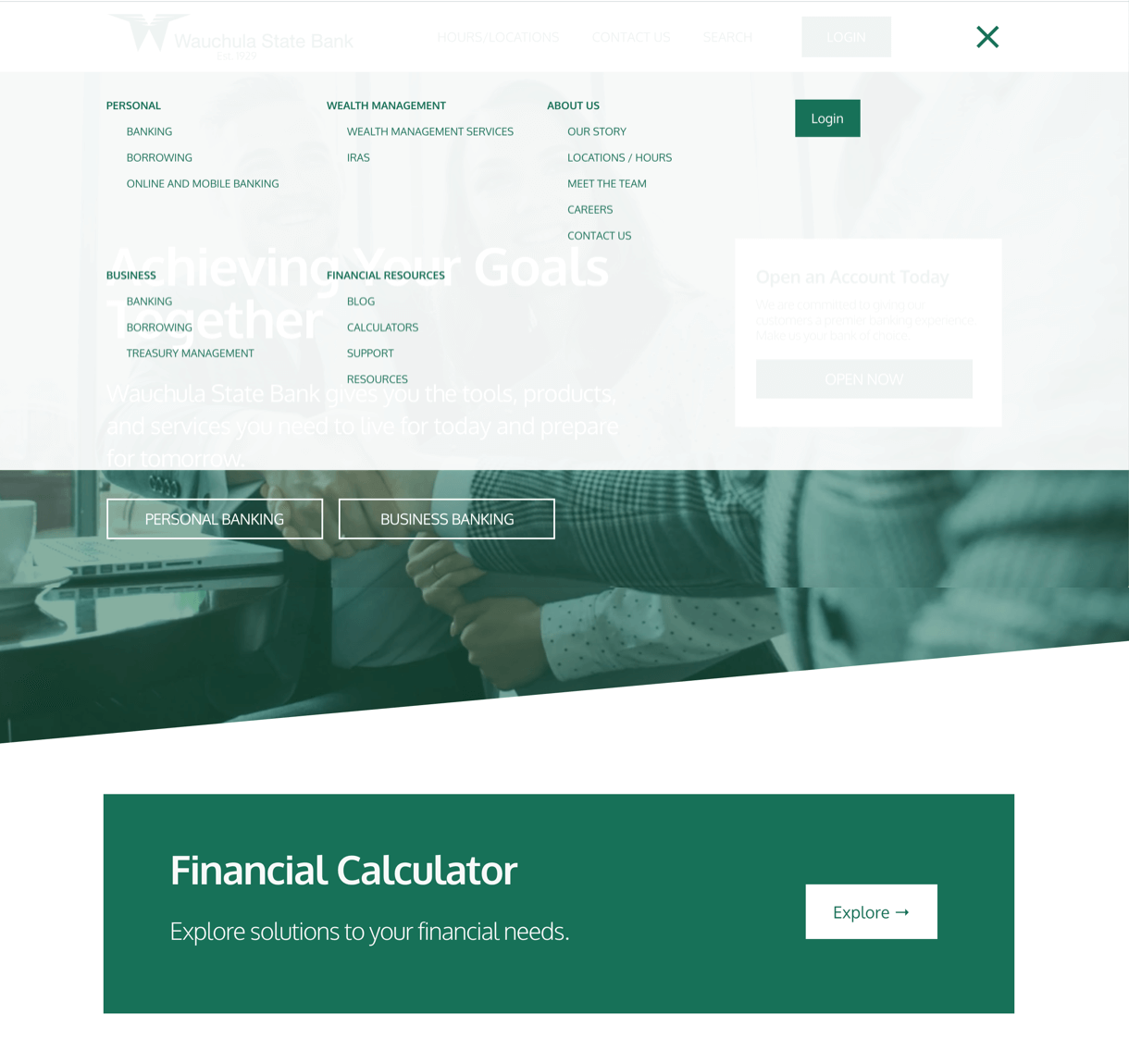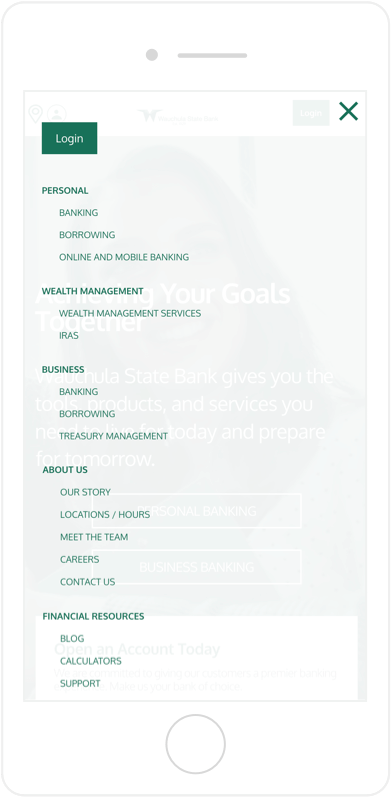 Leveraging Menu Navigation
In order to let the authentic product and value proposition speak for themselves, we took a bold approach to the mega menu by placing it in a hamburger menu.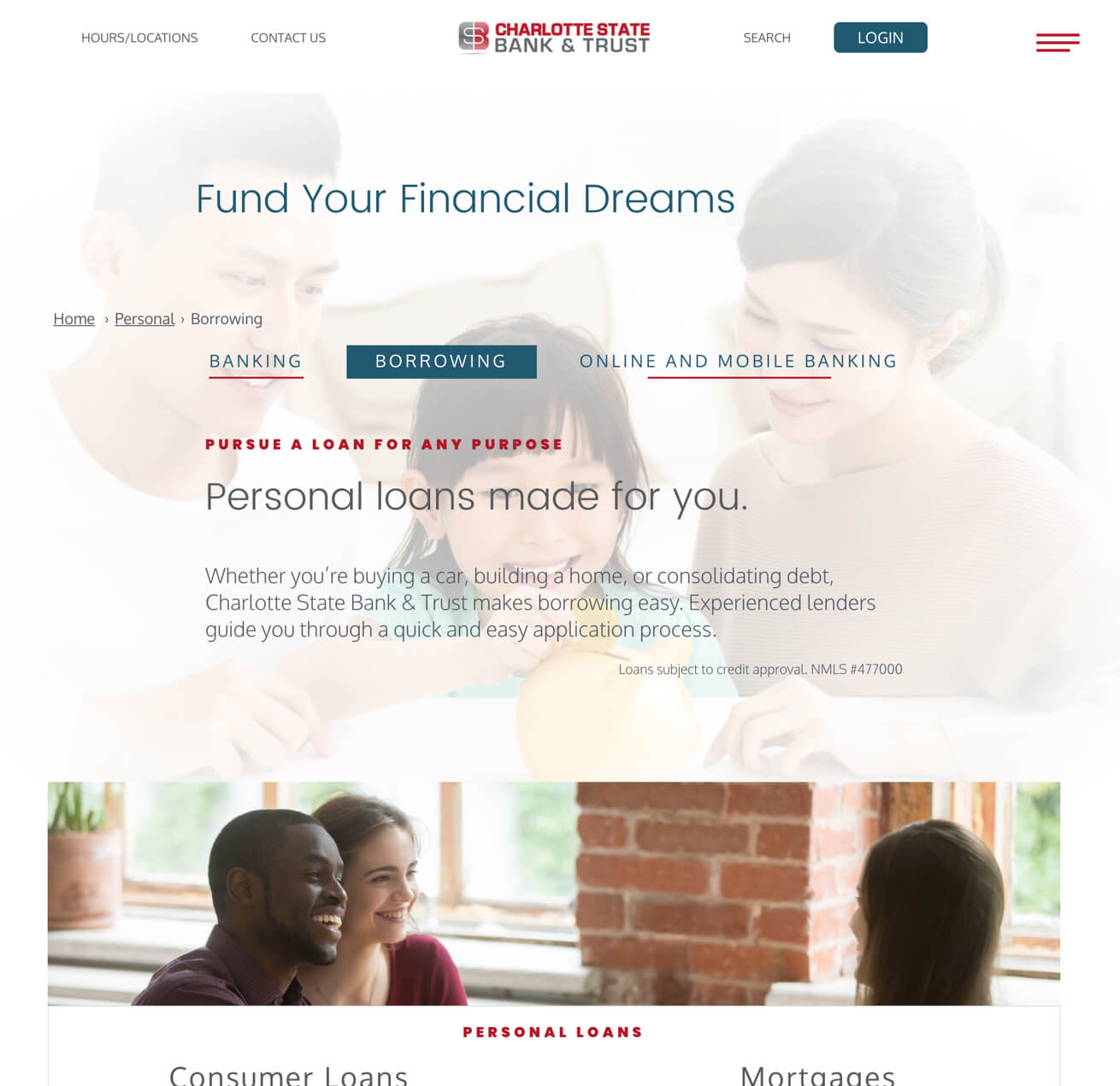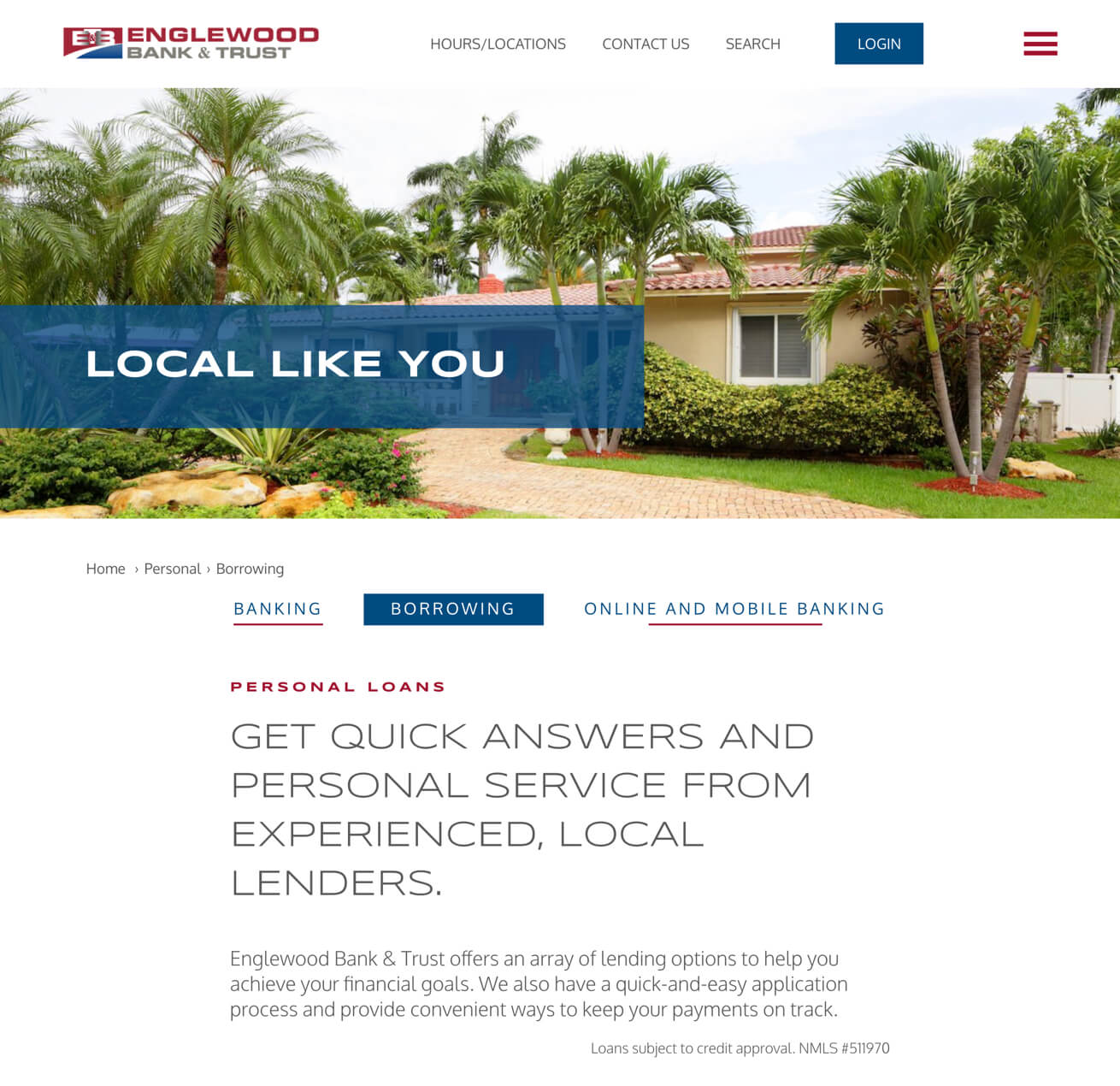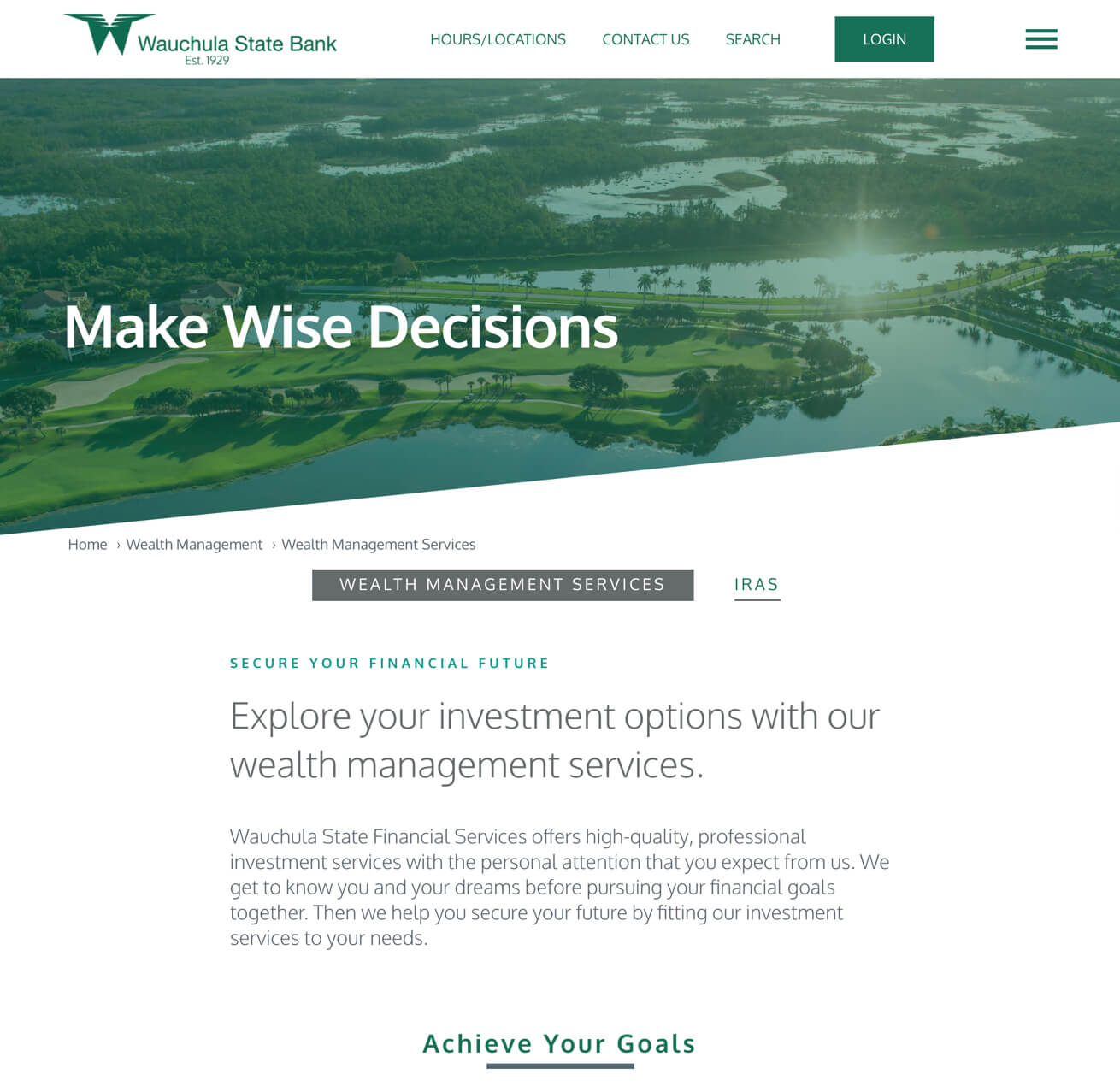 Celebrating Branch Personality
For community-proud Charlotte State Bank, our design team leveraged soft, faded colors in the hero image. For Englewood State Bank & Trust, we used bright, bold colors and images of water and waves to celebrate the community's small-town vibe and beachy lifestyle. Wauchula State Bank's design features colors that celebrate the Florida Everglades and sharp angles that highlight the business nature of its banking community.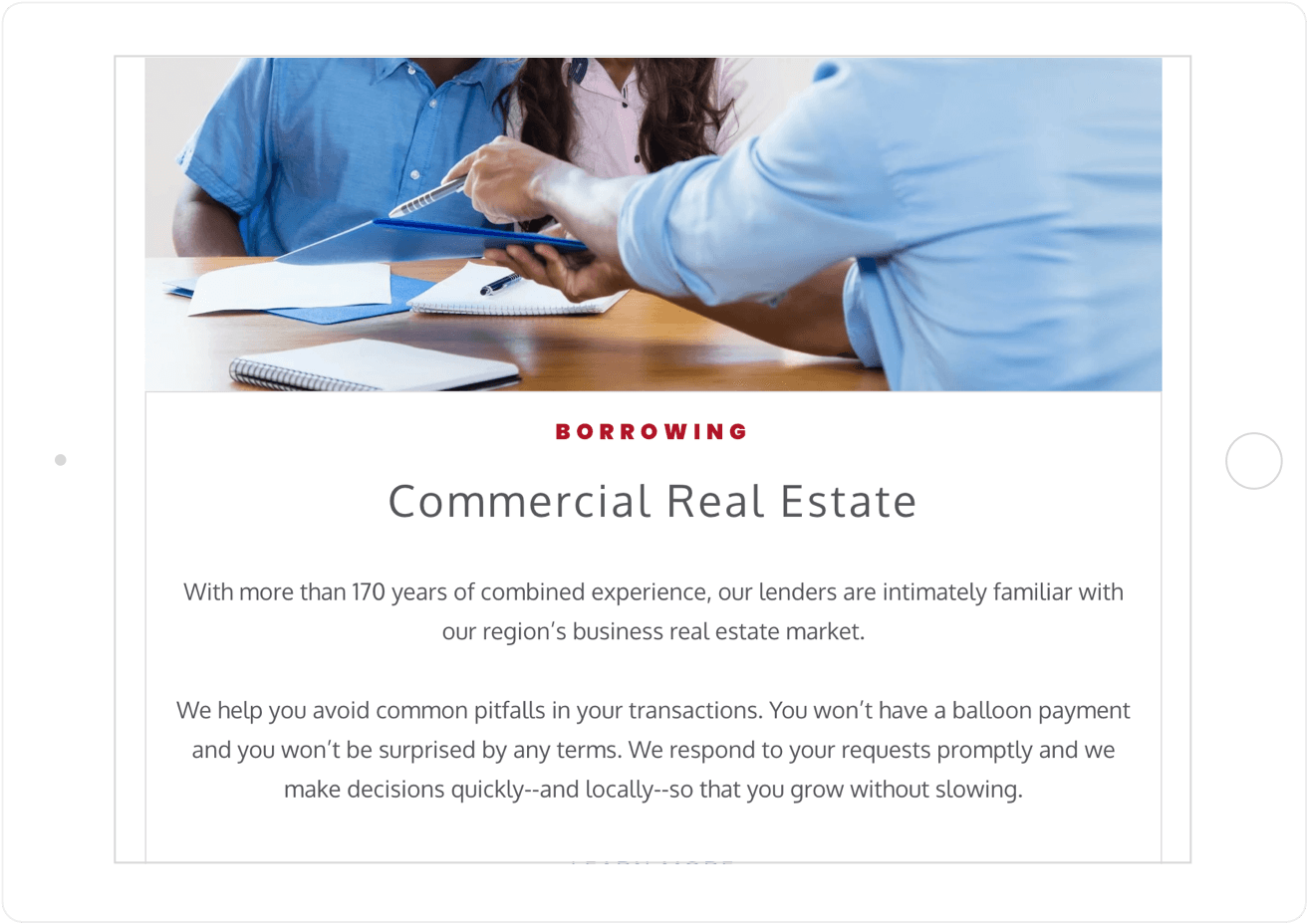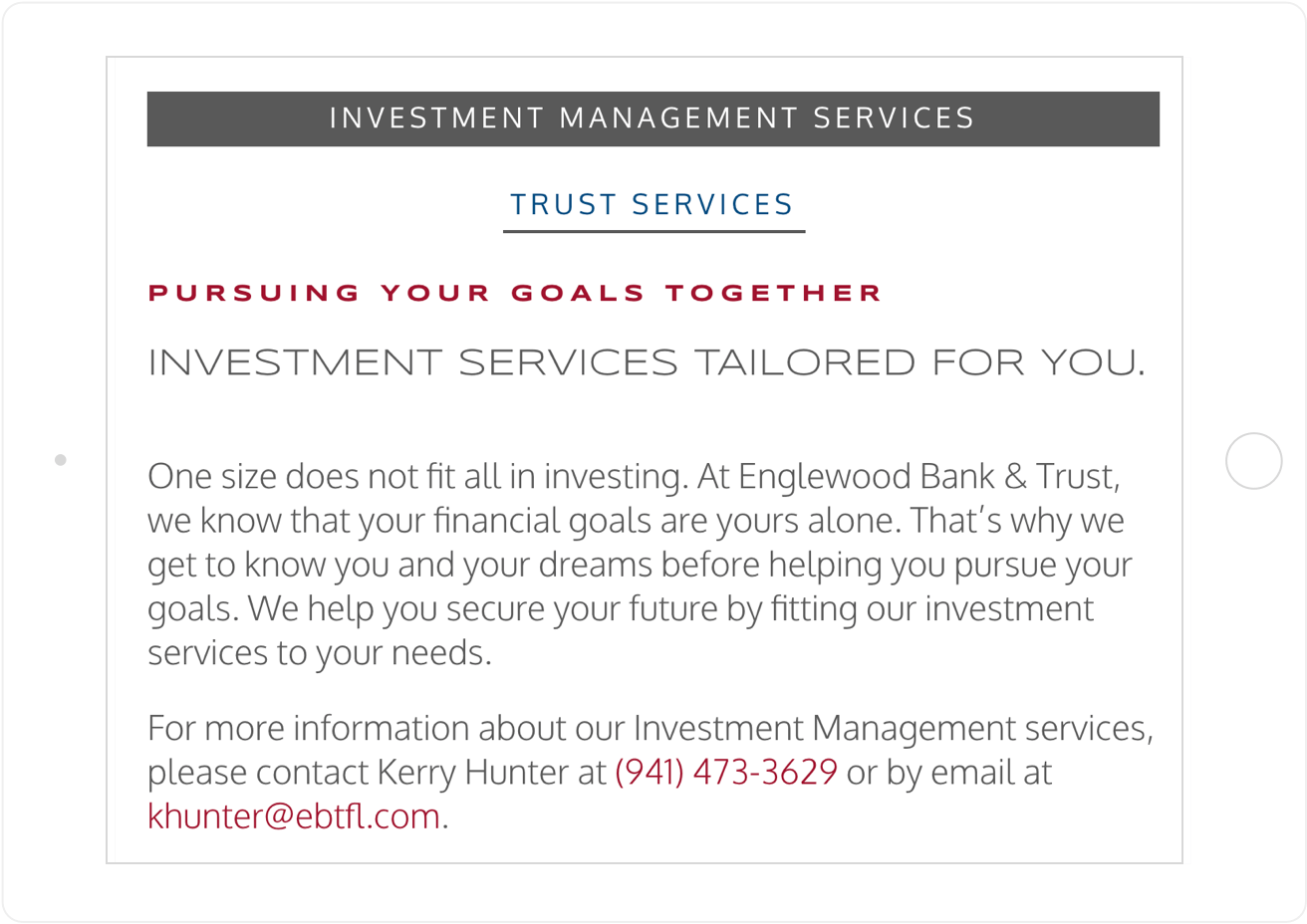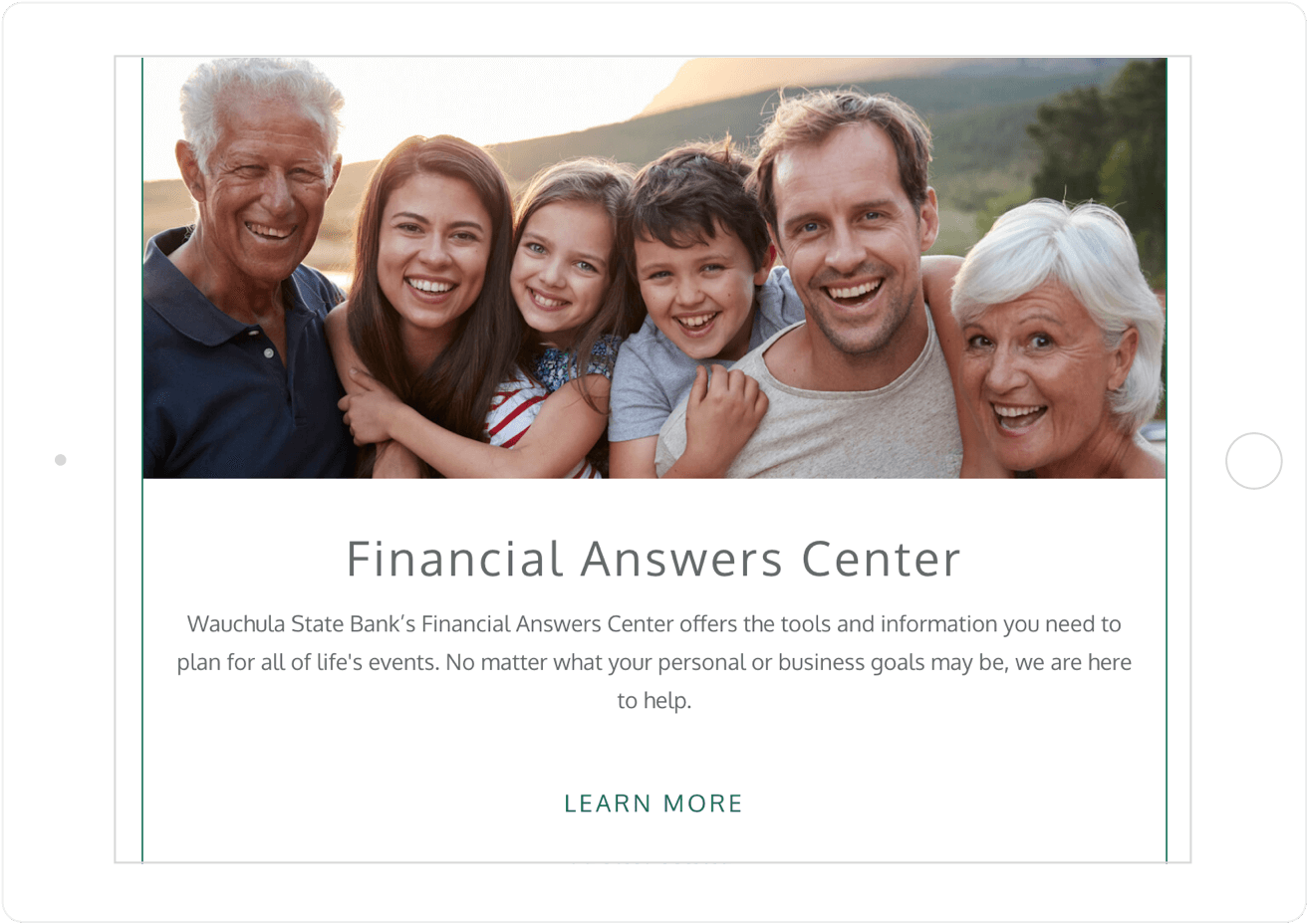 Localizing Website Copy
Our copywriting team crafted custom, localized website copy for each branch location, while curating templated copy for Crews' unique product offerings.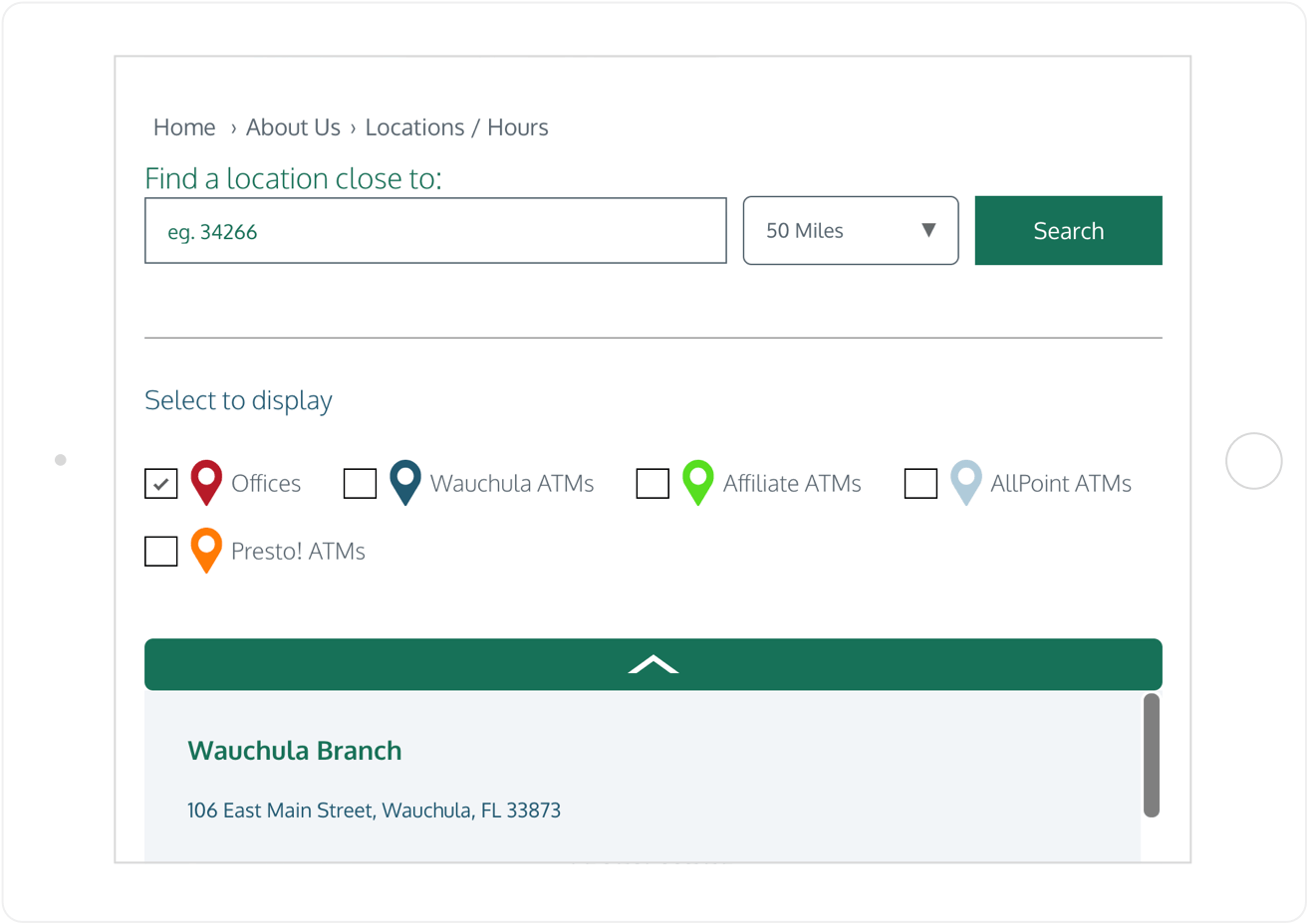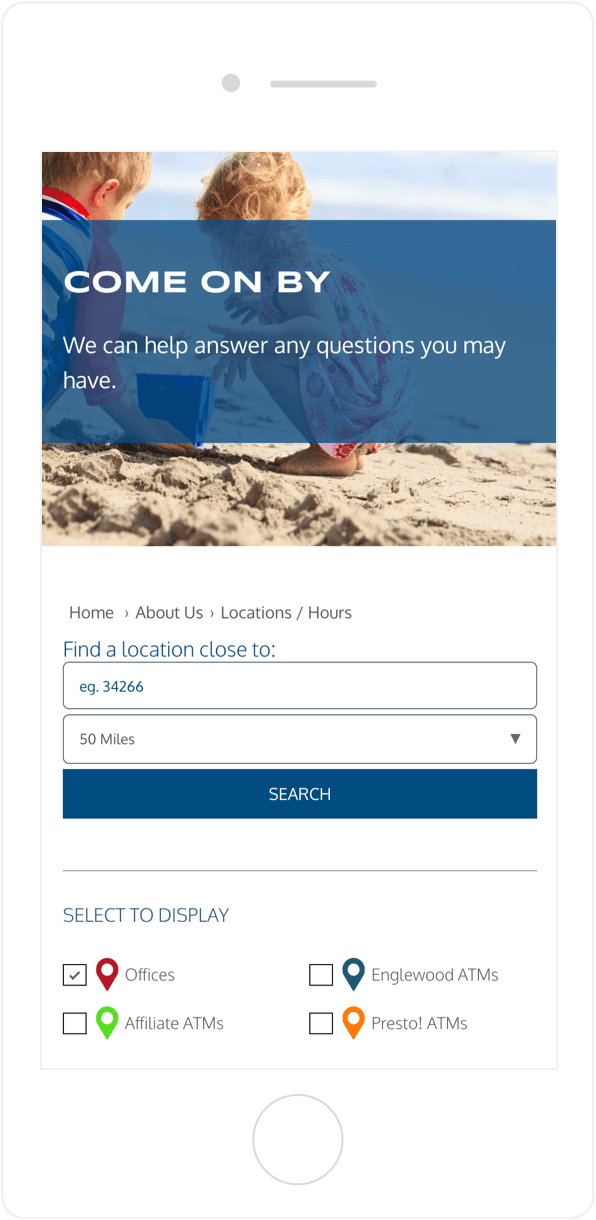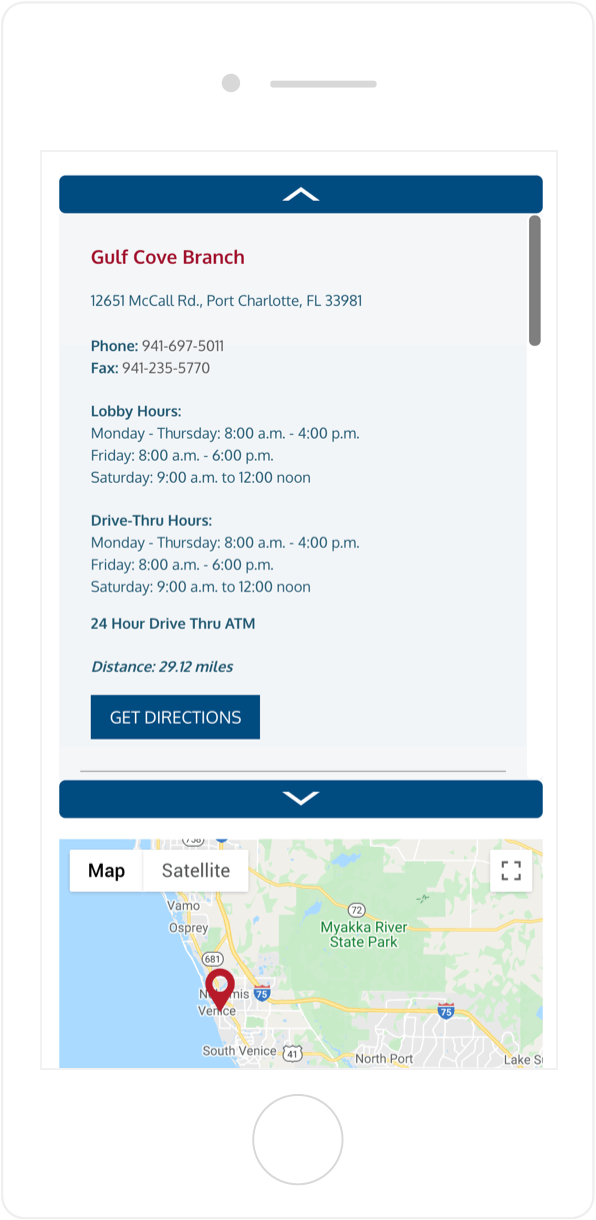 Building an Interactive Map
Using HubDB, we created an interactive map so bank patrons can easily find bank locations and ATMs, as well as affiliate ATMs.