Covisum
---
Creating a Product-Focused Website for a Financial Services Software Provider
Background
Covisum's story starts in 2010. Its founder, a certified financial planner, couldn't find a tool he liked that would help his clients decide how to elect their Social Security benefits. So he made one: Social Security Timing®. Covisum, which began with that single offering, now has four distinct financial technology product offerings and a fifth on the way. Covisum partnered with SmartBug® in 2019 to help grow its inbound marketing and quickly determined a new website was needed. SmartBug helped Covisum create a focused, product-centric website where users can quickly find detailed information about each software offering and easily sign up for free demonstrations of the products. SmartBug used many of Covisum's existing brand elements to create a simple and beautifully designed website.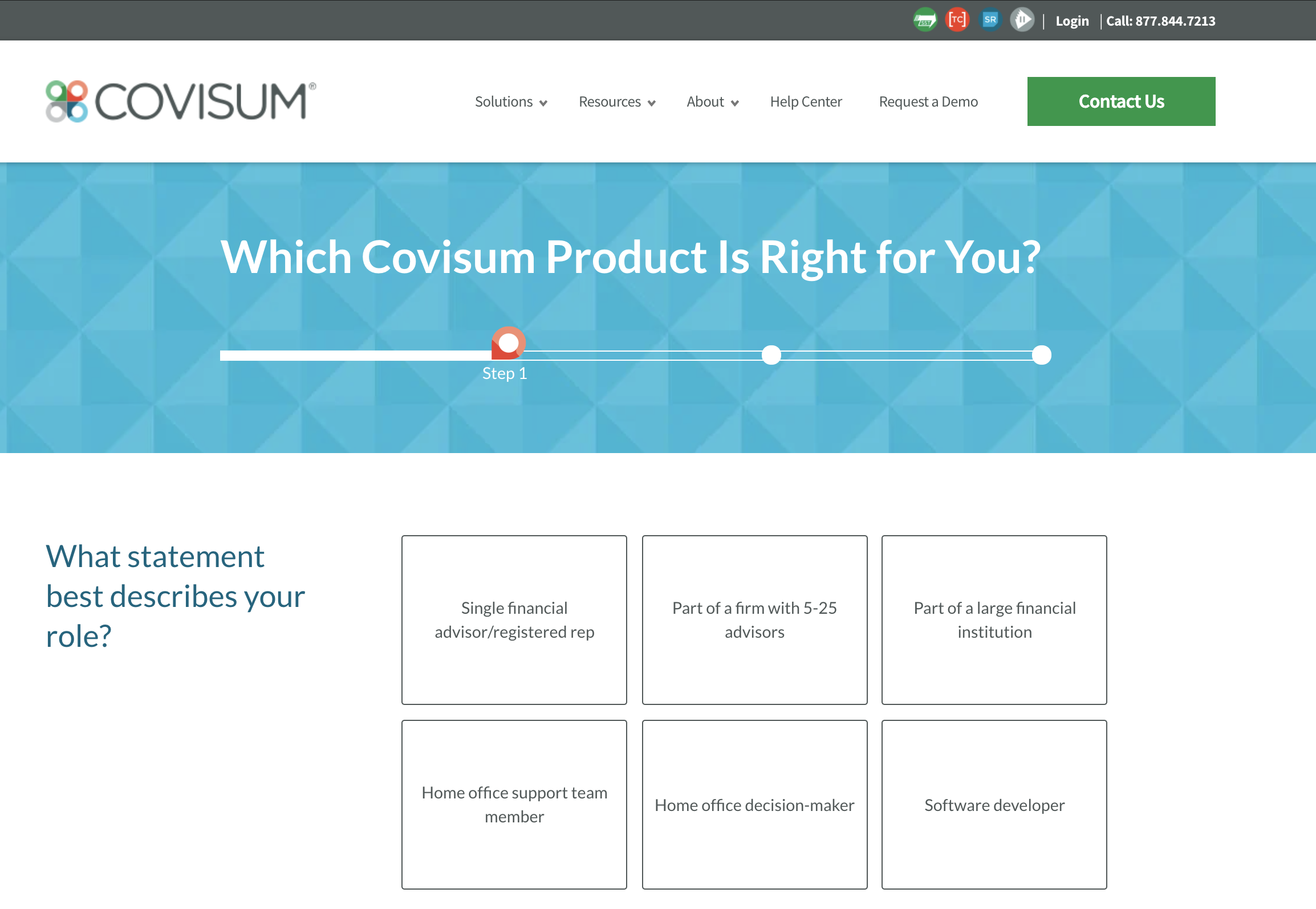 Delivering a Product-Focused User Journey
We created an outline that allows users to quickly differentiate between Covisum's product offerings and easily find more information based on their needs.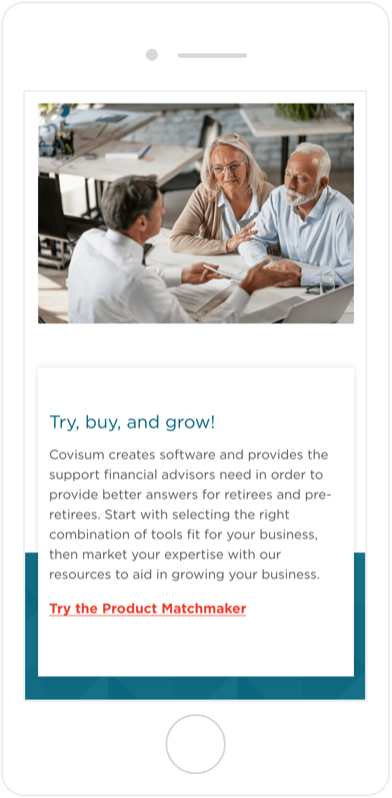 Focusing on Actionable Content
Our team worked with Covisum to create concise, actionable content in order to provide the user with a clear journey from entering the website to gathering product information and pricing to requesting a demonstration of the software's full capabilities.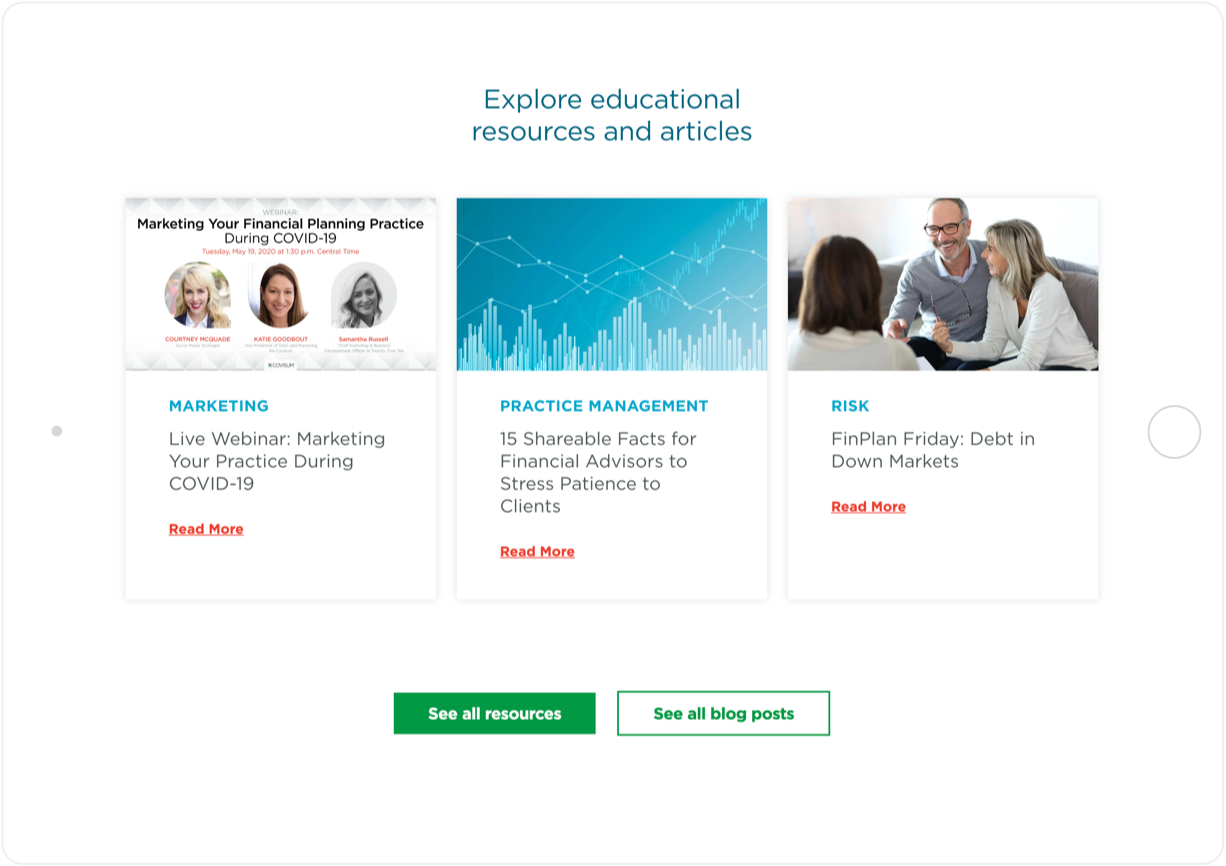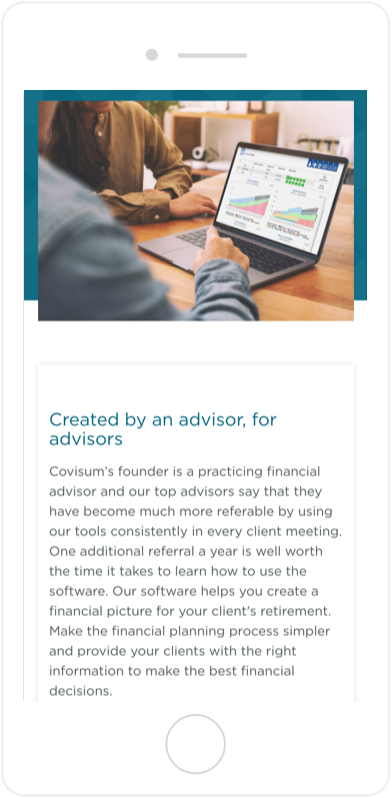 Leveraging an Extensive Resource Library
Covisum has long understood that it is often better to "show not tell." The company has built up a library of videos, case studies, and white papers, and it routinely conducts webinars and other training sessions. SmartBug helped to organize and display these resources in a simple and easy-to-use way so users can find what they need.

Delivering Results
Within six months after launch, the site saw a steady increase of organic traffic from roughly 1,600 visits per month to nearly 5,000 visits per month.