Corporate Screening
---
Building a Persona-Driven Website for a Corporate Screening Business
Background
With services enabling businesses to confidently manage new-hire risk and protect their organizations, Corporate Screening uses innovative technology to execute the most accurate, thorough, investigative screening process in the industry. Corporate Screening approached SmartBug Media® with a fresh visual rebrand in tow and needed a website that could better qualify leads and fill the sales pipeline. We built a goal-driven, dynamic, and visually compelling website that is easy to navigate and helps guide site visitors through the buying journey and into the sales pipeline.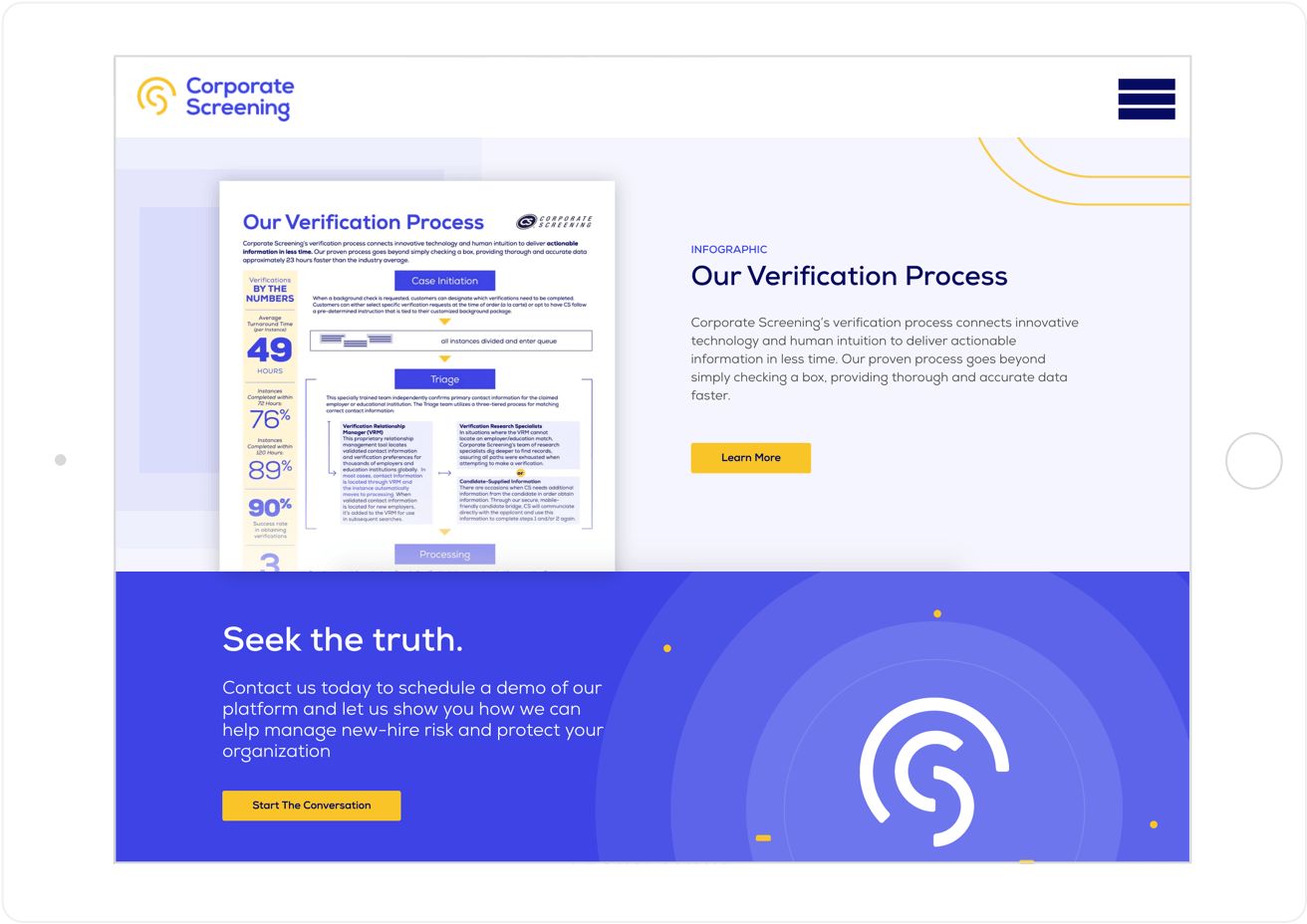 Leveraging a Rebrand
We wove brand elements, including colors and the logo from the company's fresh visual rebrand, throughout the website for a cohesive experience.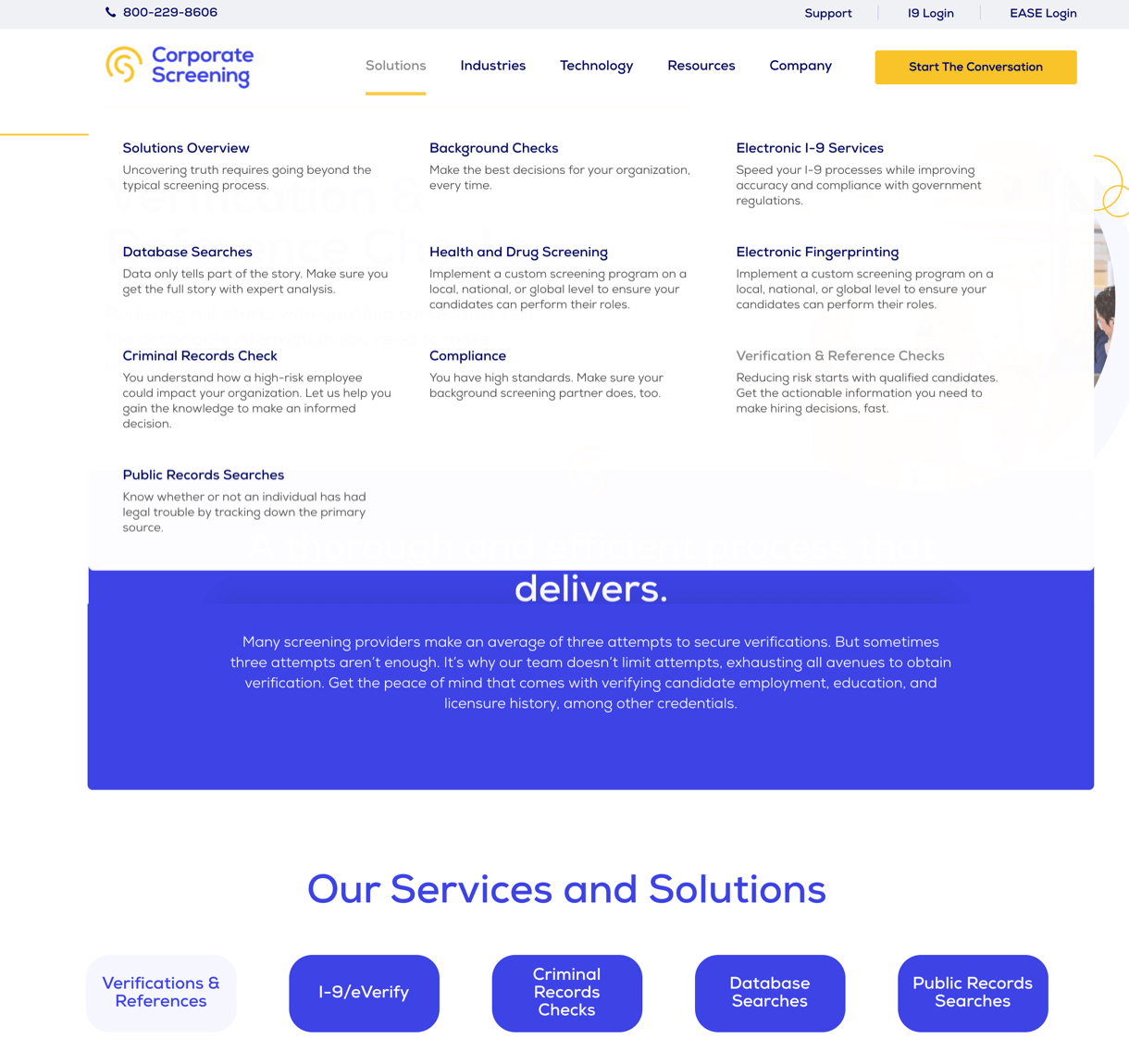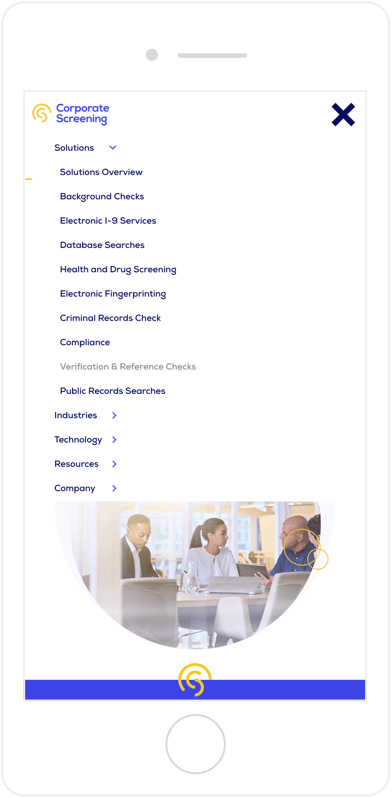 Making Navigation Easier
To help site visitors move through the site, we developed a mega menu featuring plenty of white space and short explanations for each navigation item.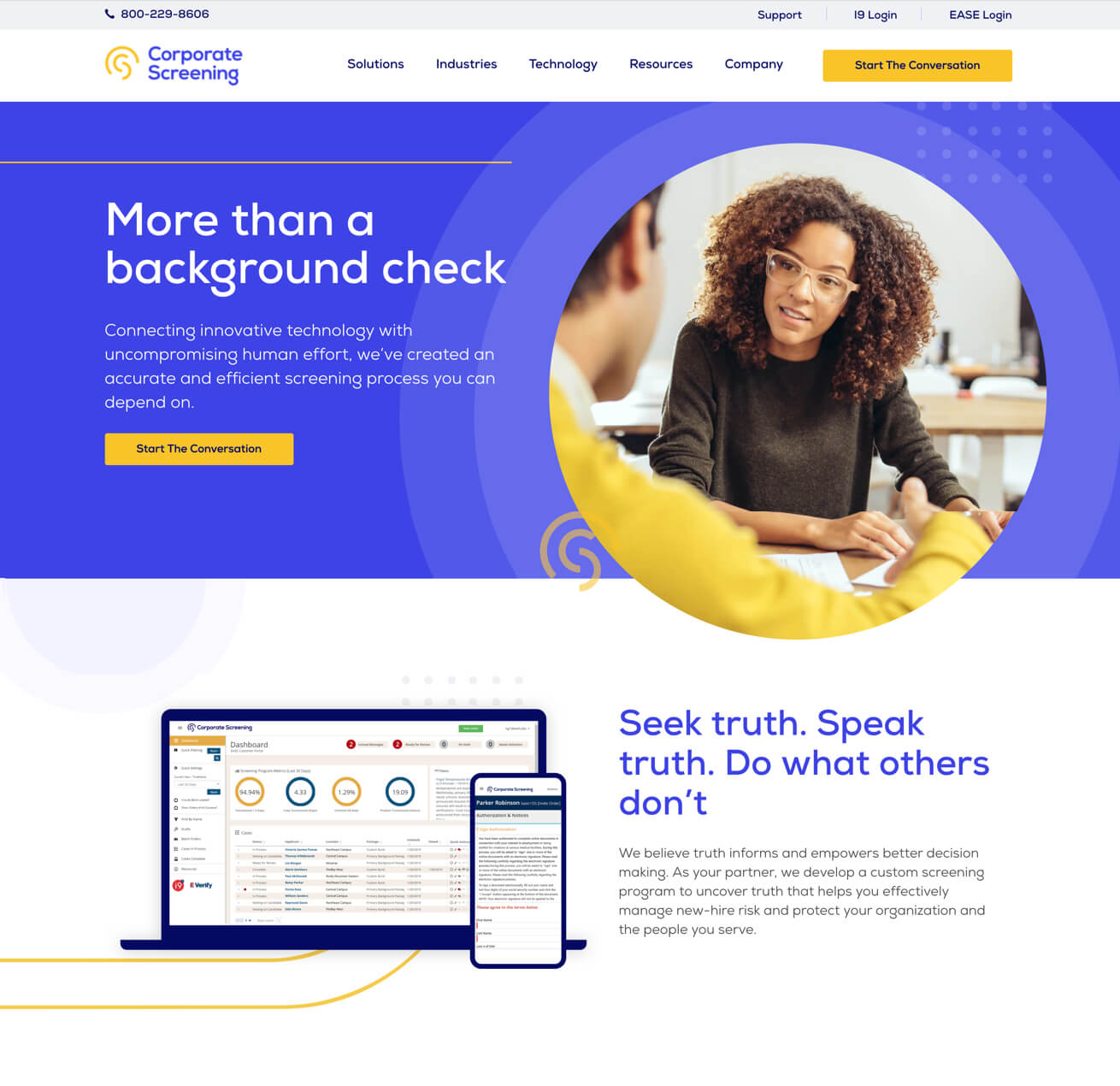 Bringing the Site to Life
We added parallax effects to organic shapes from the brand's visual portfolio throughout the website to create subtle movement, bringing the website to life.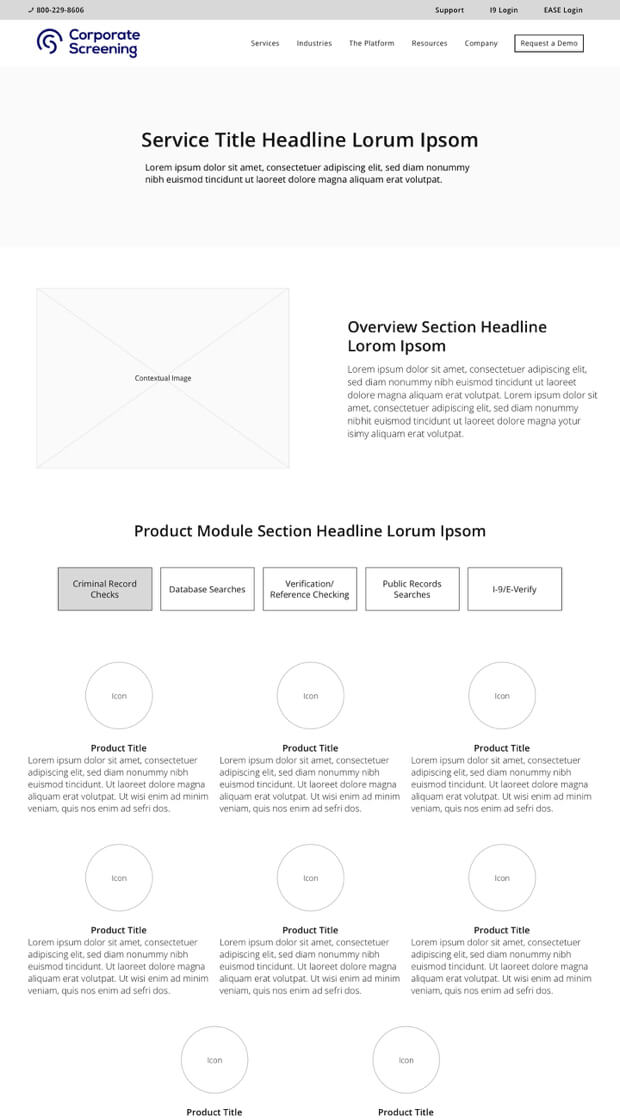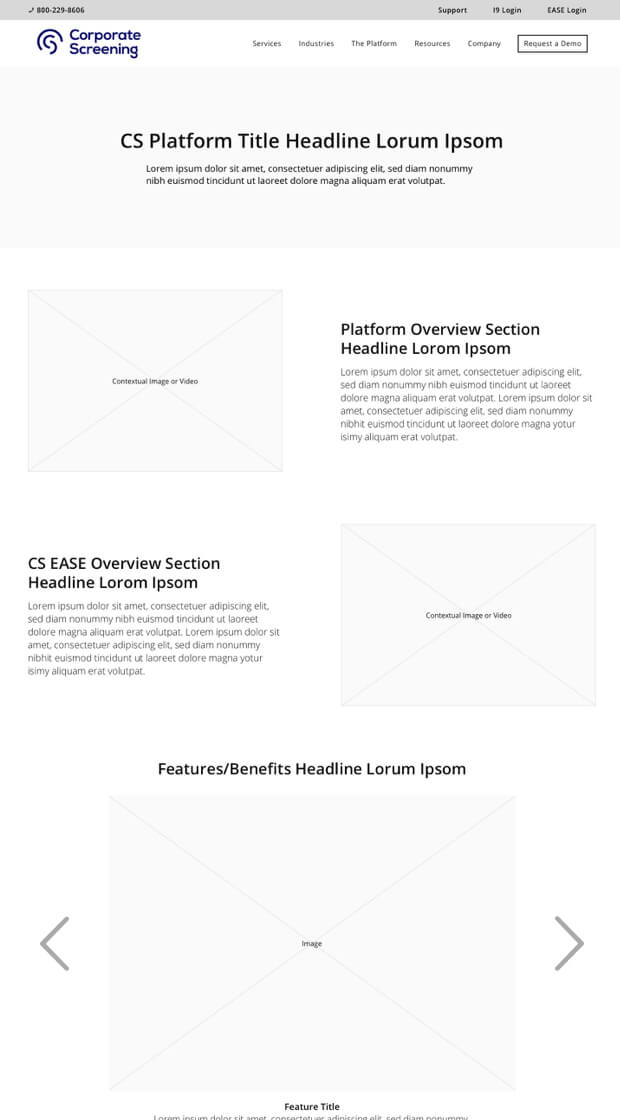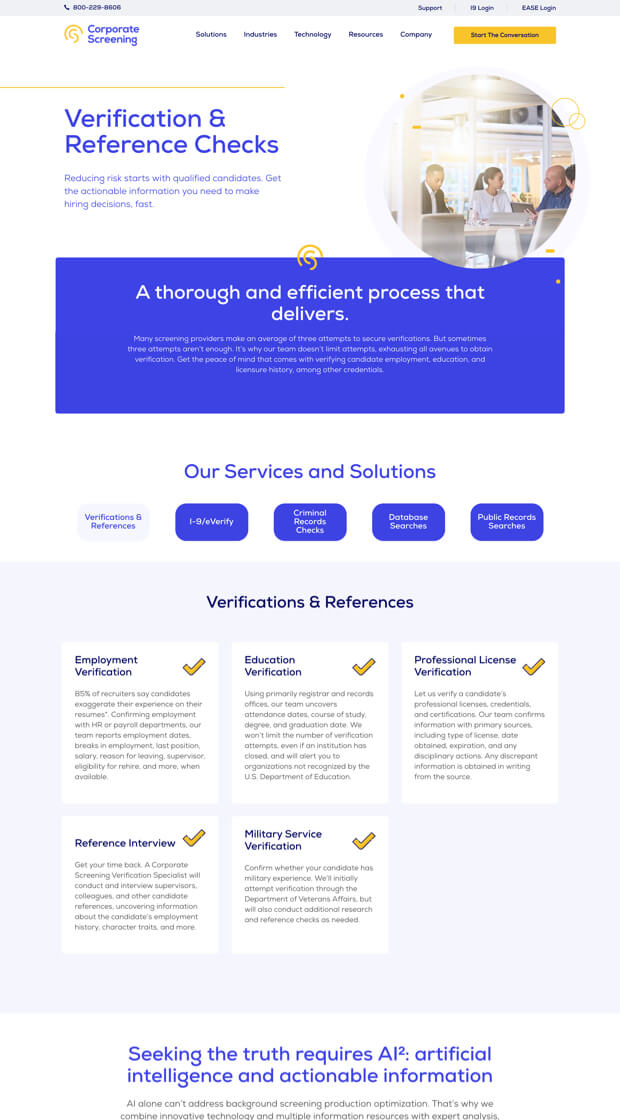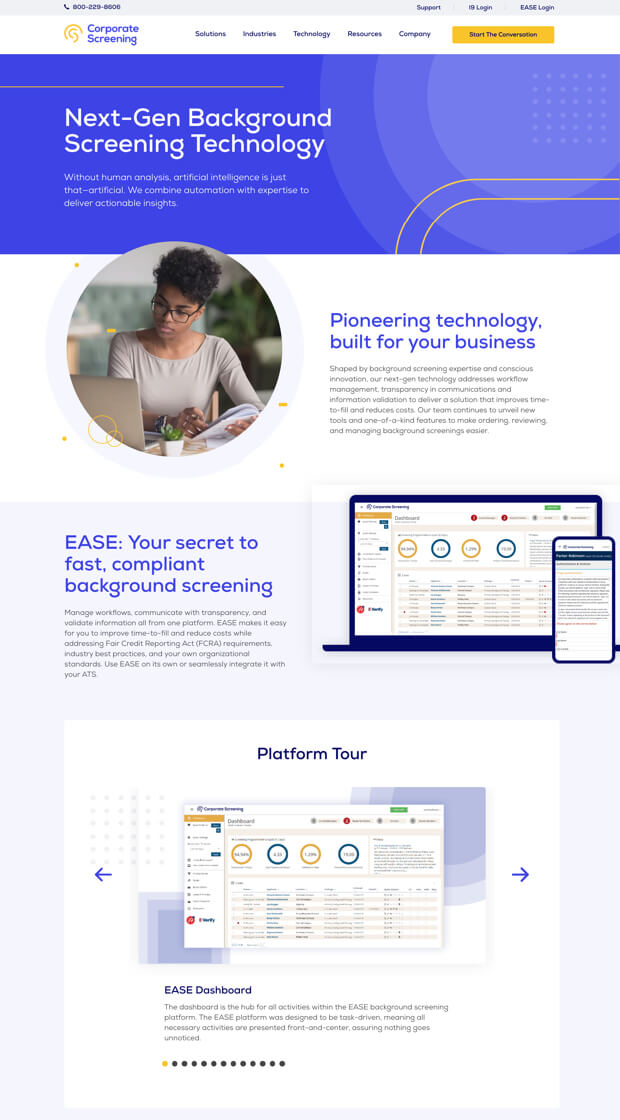 Crafting Compelling Copy
Our UX and copywriting teams worked closely to write compelling copy that converts by aligning the brand's marketing and website goals with its buyer personas.