CatholicMom
---
Constructing an Inviting Content Hub for More Shares and Support
Background
CatholicMom provides a network for women to connect with other women, share ideas, get support, and find encouragement in everyday Catholic living. The organization came to SmartBug Media® in order to reach more moms, strengthen its brand, and establish itself as the go-to site for daily connection and support. SmartBug® built a fresh, clean content hub—created to invite visitors, promote shares, and propel traffic.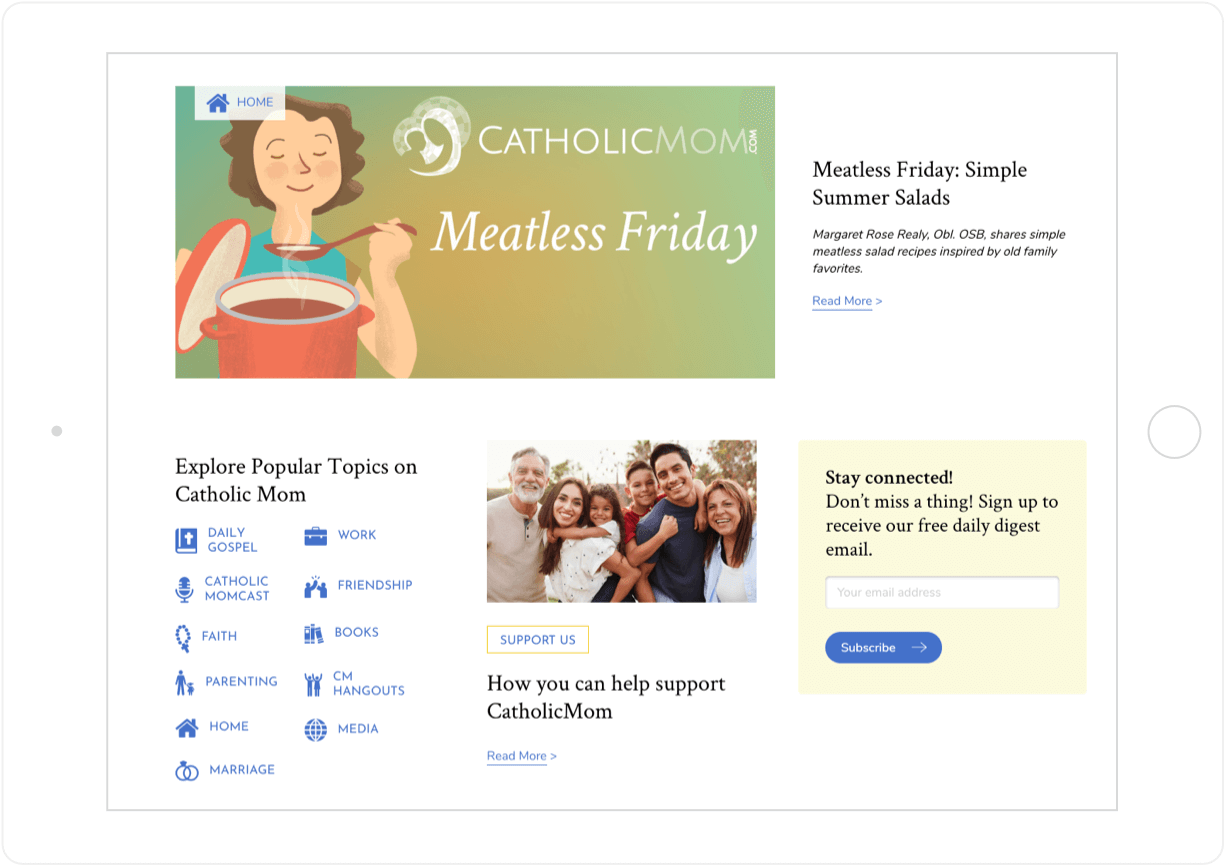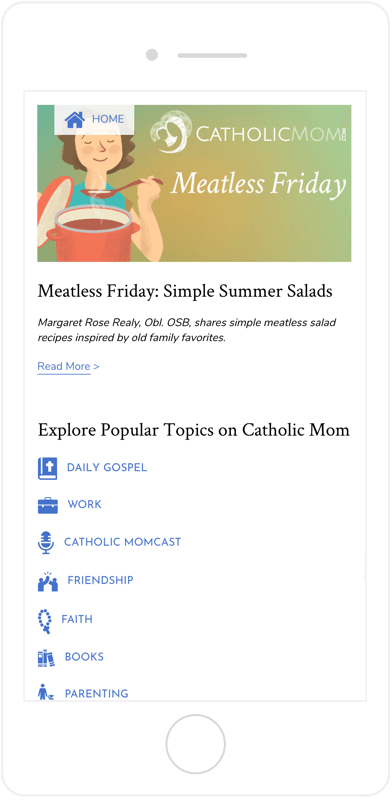 Creating a Fresh, Inviting Feel
In order to make moms feel welcome, we incorporated bright images and crafted a clean, modern, whimsical design.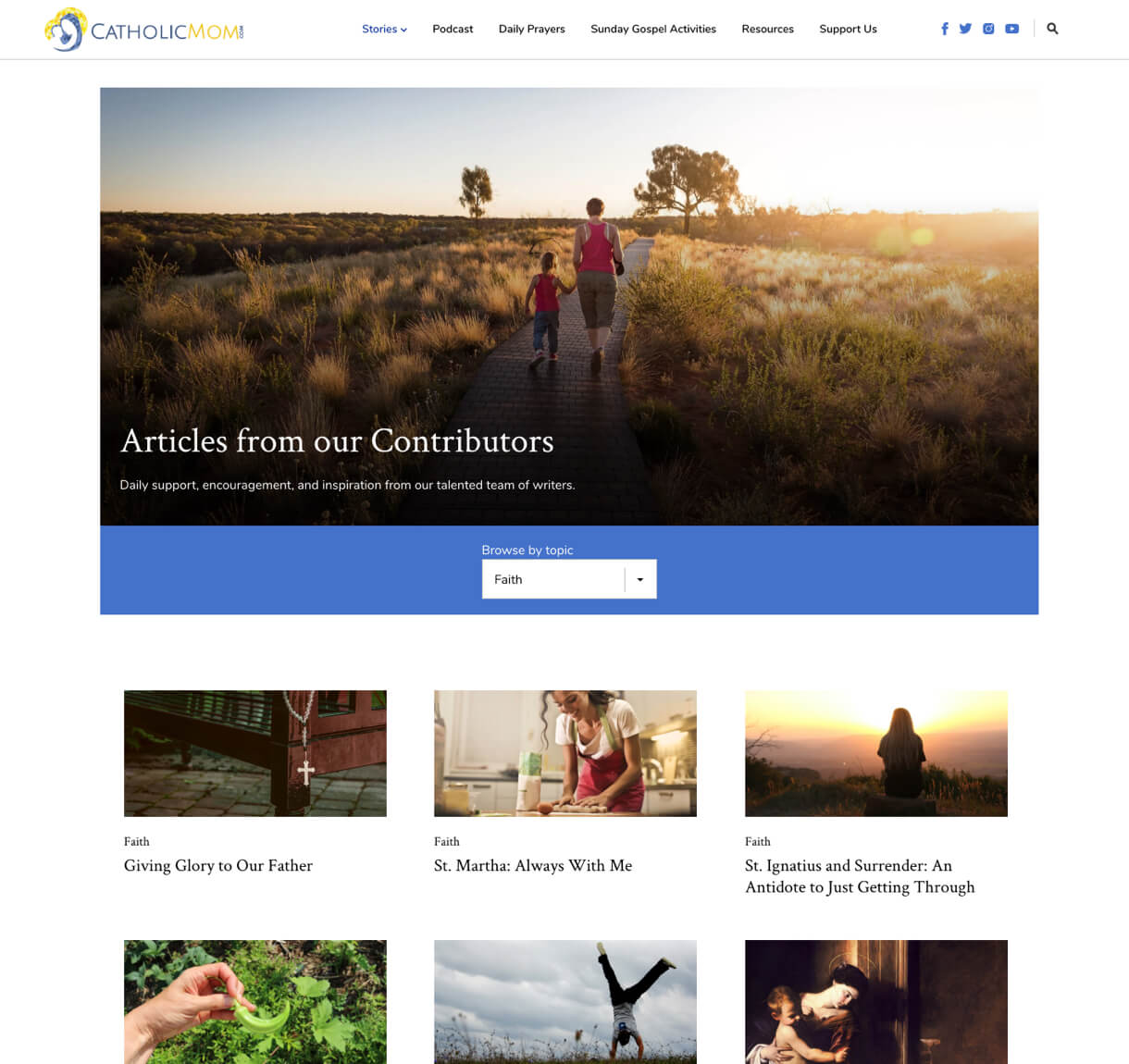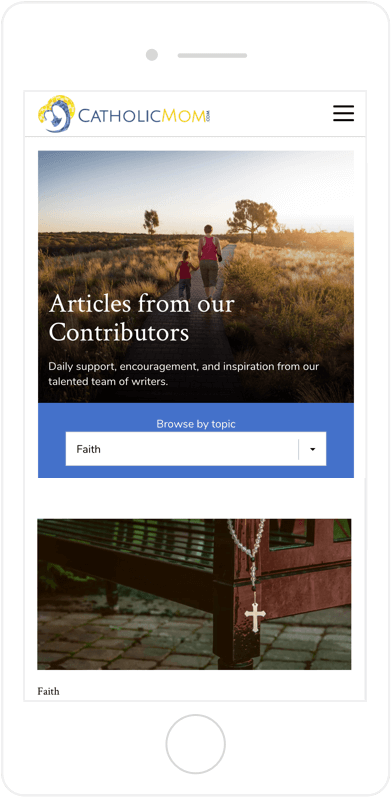 Building an Organized Content Hub
CatholicMom's blog features 200+ writers on a daily basis. So we organized a layout that displays content beautifully, without clutter.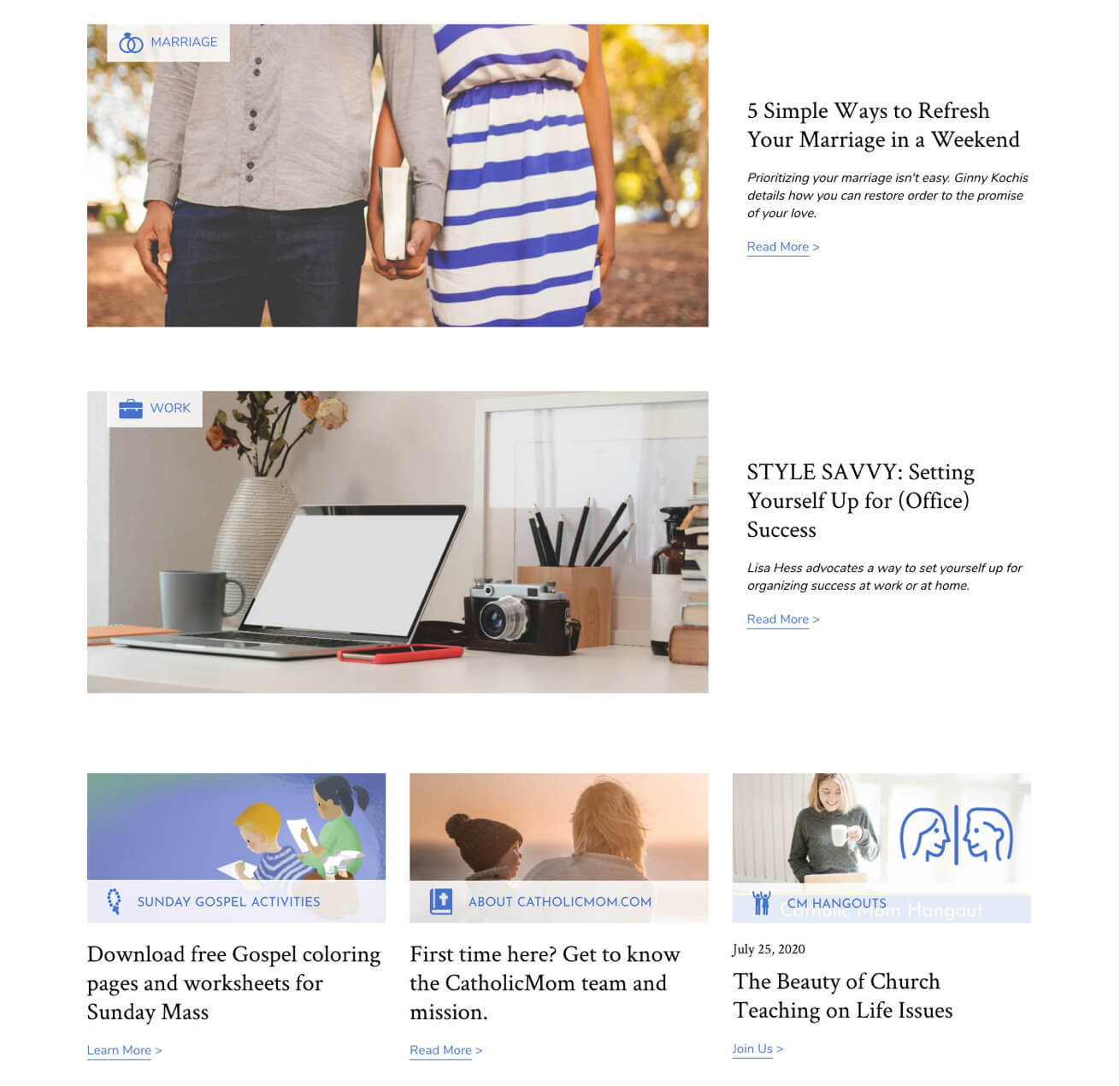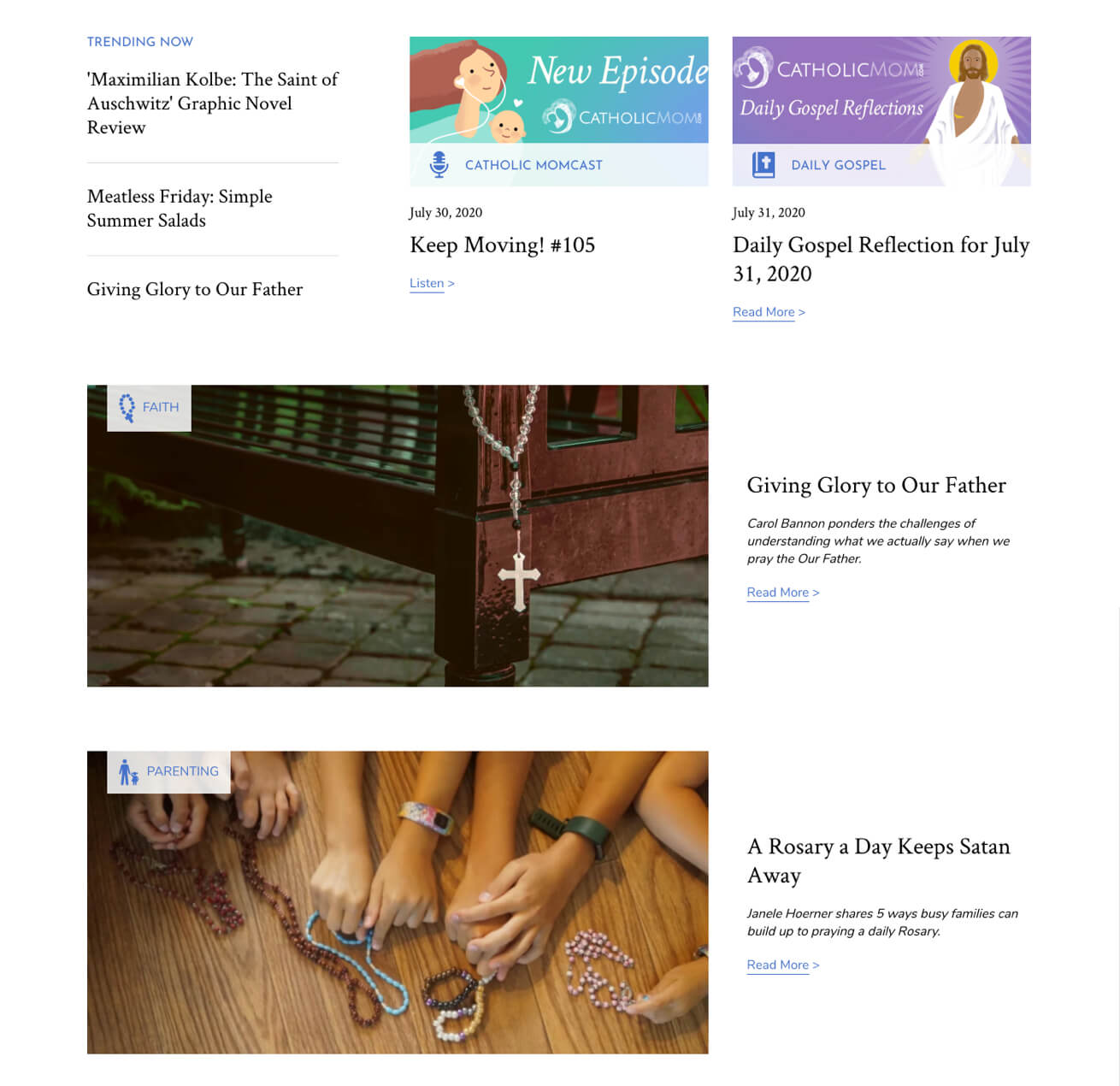 Lifting Work Off the Client
We constructed an auto-populating homepage that simplifies uploads. It automatically manages posts and displays fresh content.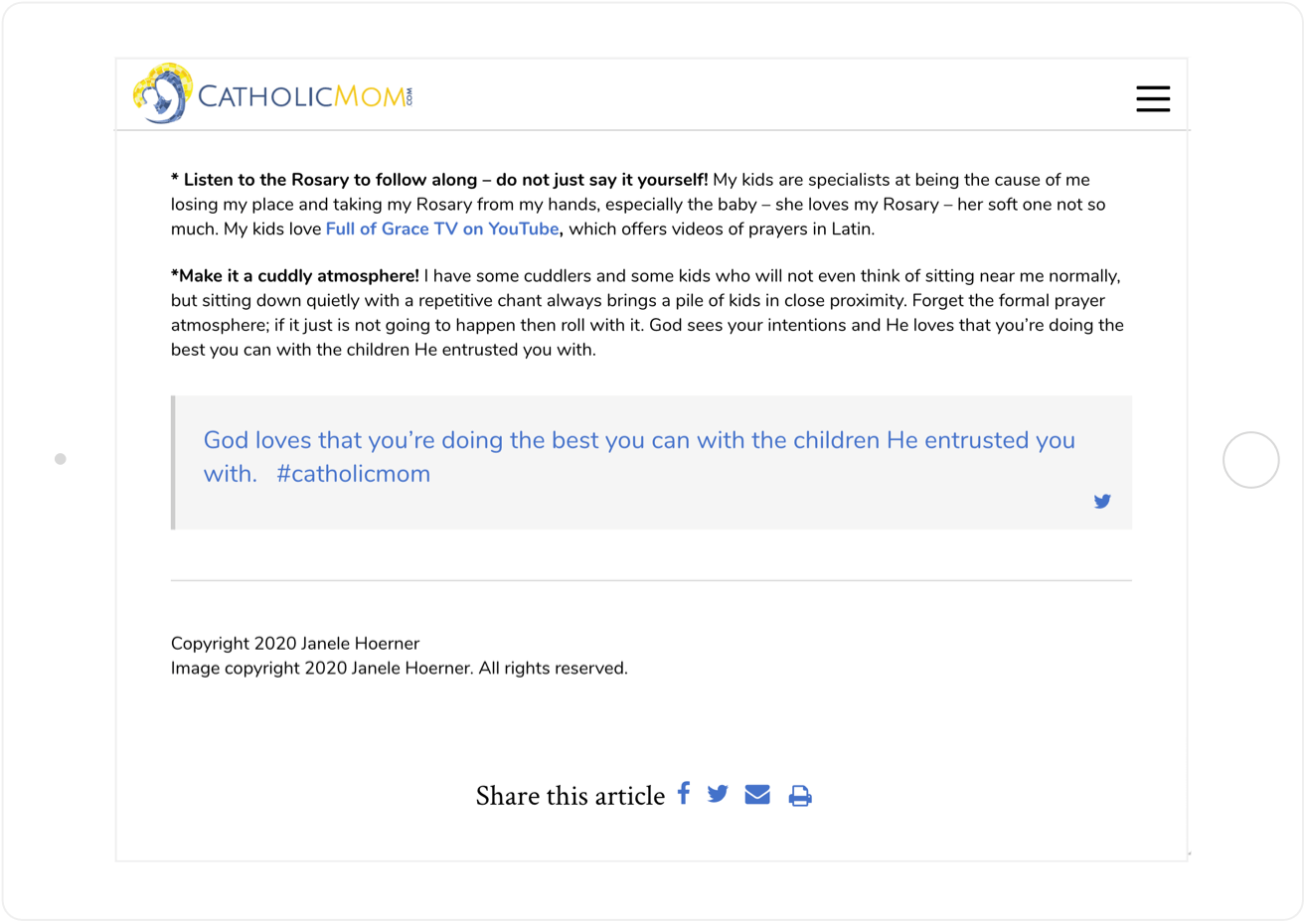 Sparking Shares Through Design
To encourage more shares and reach more visitors, we baked "Click to Tweet" features and shareable quotes into blog posts.