Care4
---
Refreshing a Community-Driven Software Brand with a Clean Design
Background
Care4 is a community-driven software company that gives care providers a platform for evidence-based therapeutic models. Although it provides a novel service to health professionals, the brand's website wasn't setting the company apart, and it didn't communicate the messages Care4 had come to cherish. Care4 came to SmartBugⓇ with a growing need to stand out from traditional electronic health record providers, lift brand awareness, and increase leads—all while educating potential customers about a complicated product. SmartBug delivered a full website redesign that educates visitors through clear language, informative features, and a clean, eye-catching layout.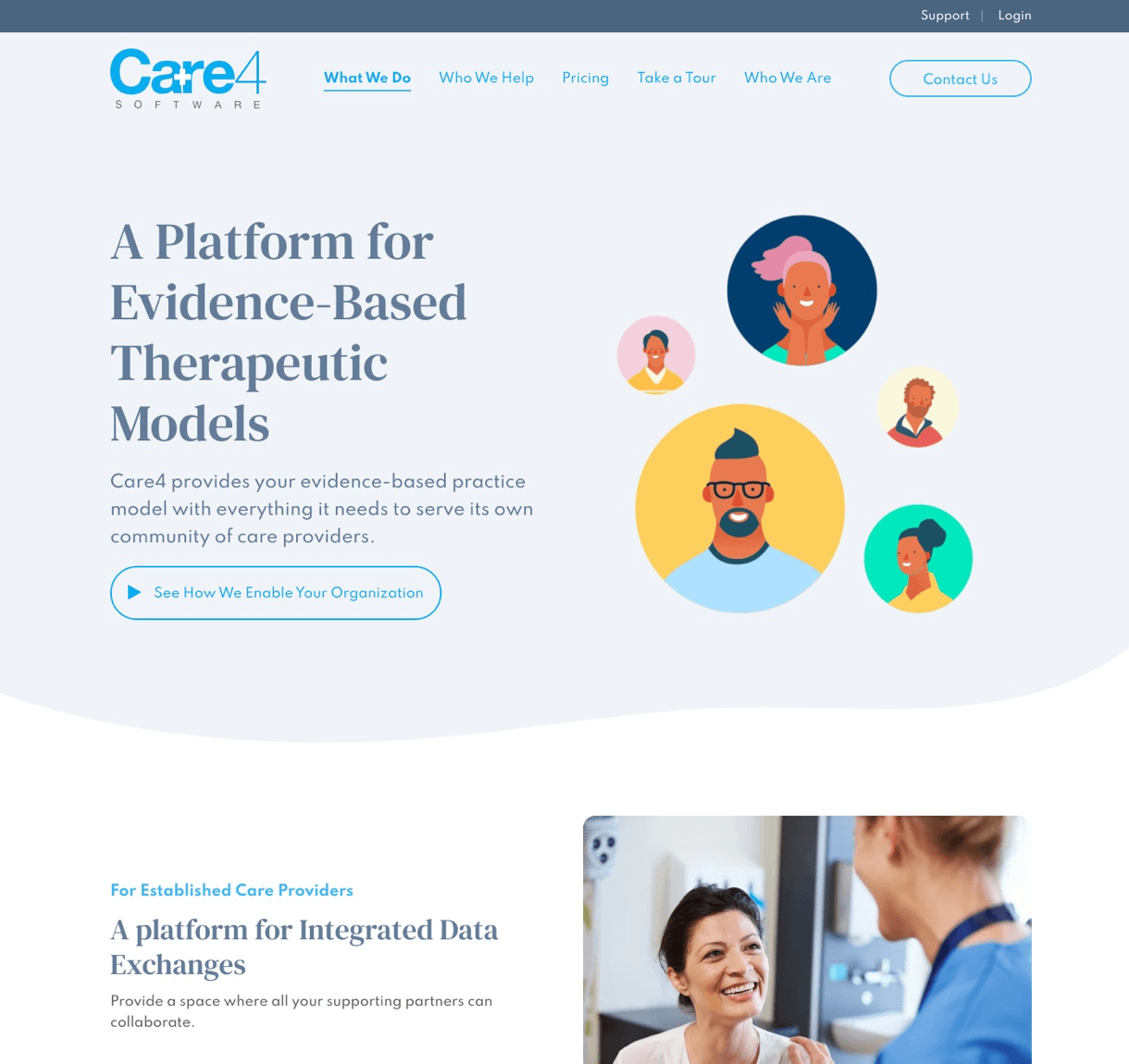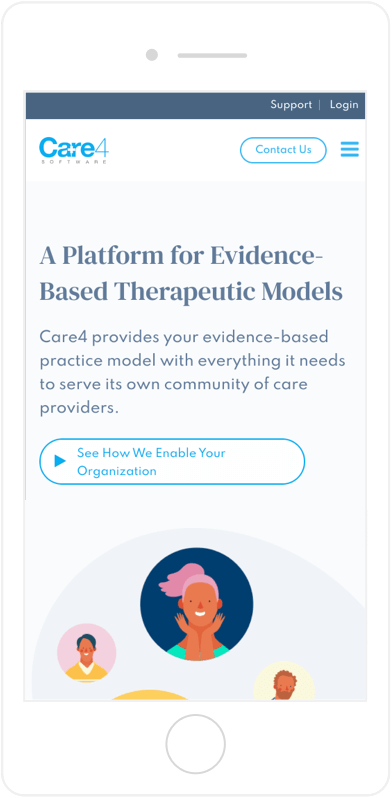 Amplifying Messages With a Clean Layout
To break through to visitors, our design team crafted a clean, crisp layout that draws visitors' attention to the brand's most important messages.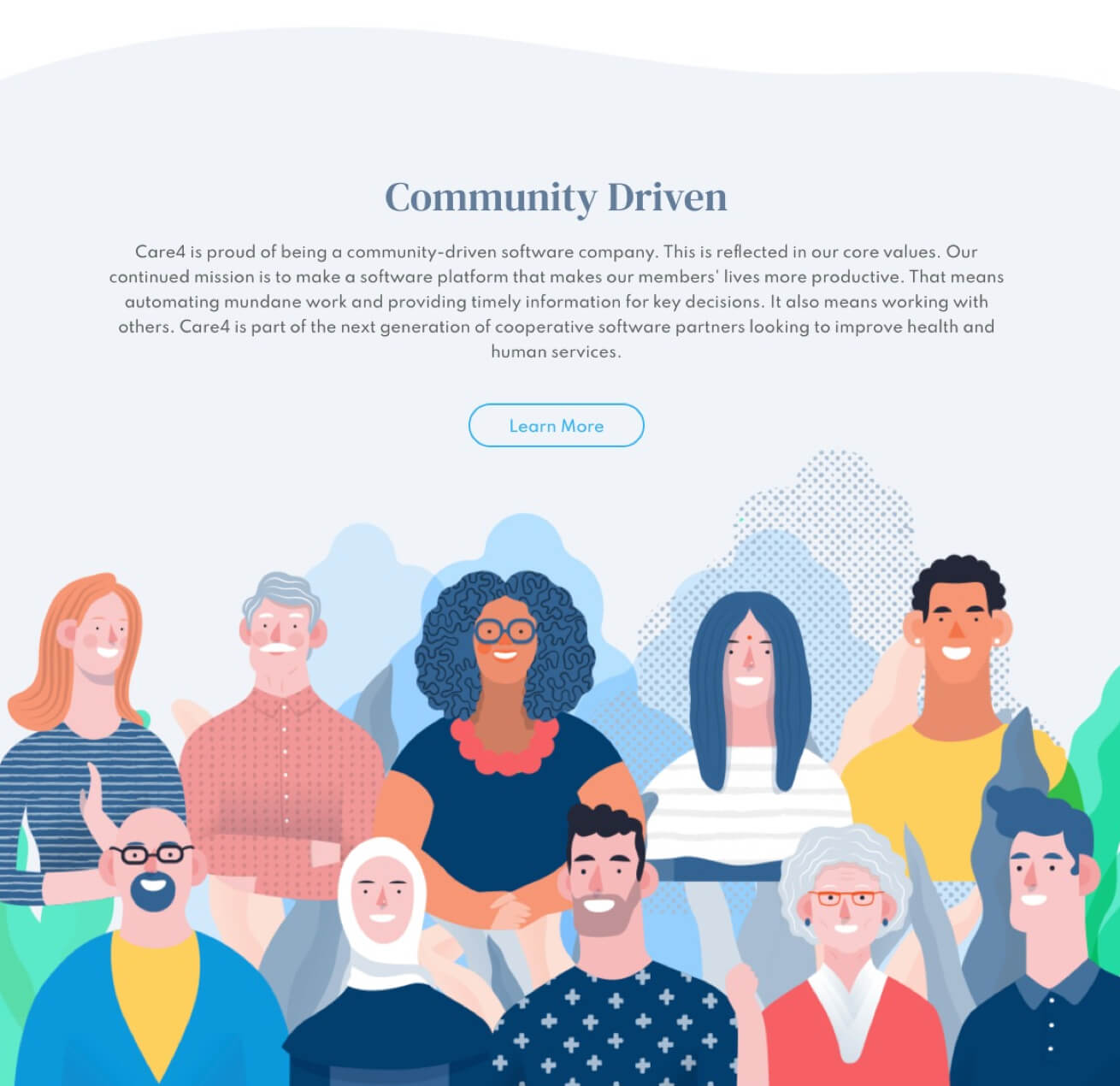 Radiating Warmth Through Images
By weaving community-focused stock images and illustrations throughout the site, our team promoted the supportive feel that our client cherishes.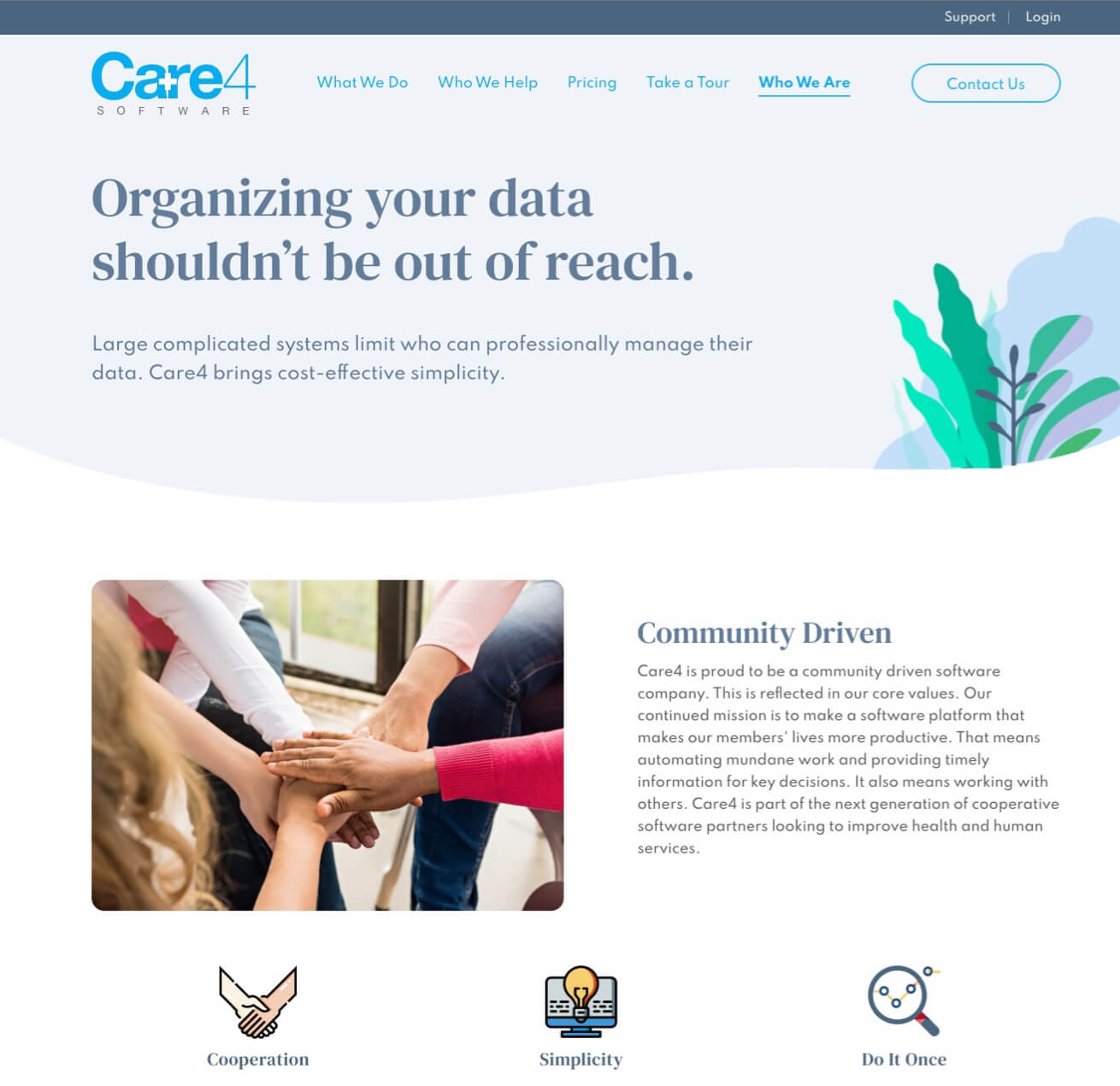 Educating Visitors With Digestible Snippets
To teach visitors about the value of a complex product, we peppered the site with digestible descriptions and informative content.