Calyx
---
Bringing a Loan Origination Software Brand into the 21st Century
Background
As one of the most recognized names in loan origination technology, Calyx streamlines all phases of the loan process to close more loans faster. Offering a full suite of loan and mortgage origination software products and solutions, Calyx serves mortgage brokers, bankers, and financial institutions. While pursuing a major branding overhaul, Calyx sought out SmartBug Media® to build a new website that would highlight its updated branding. We harmonized the brand's reimagined visual identity with inbound best practices to create a powerful user experience that brought Calyx into the 21st century—and beyond.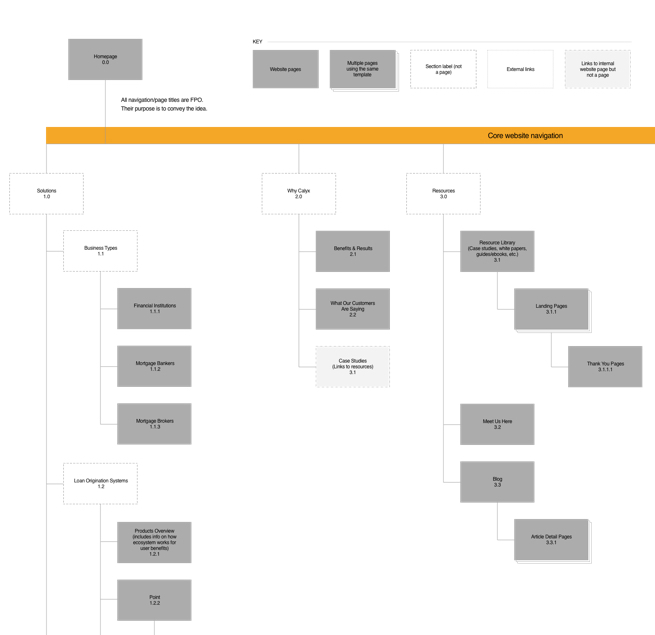 Building a Strong Foundation
Our website design for Calyx began with research. We took a deep dive into buyer personas, behavioral data, UX and UI, site analytics, usability, and more.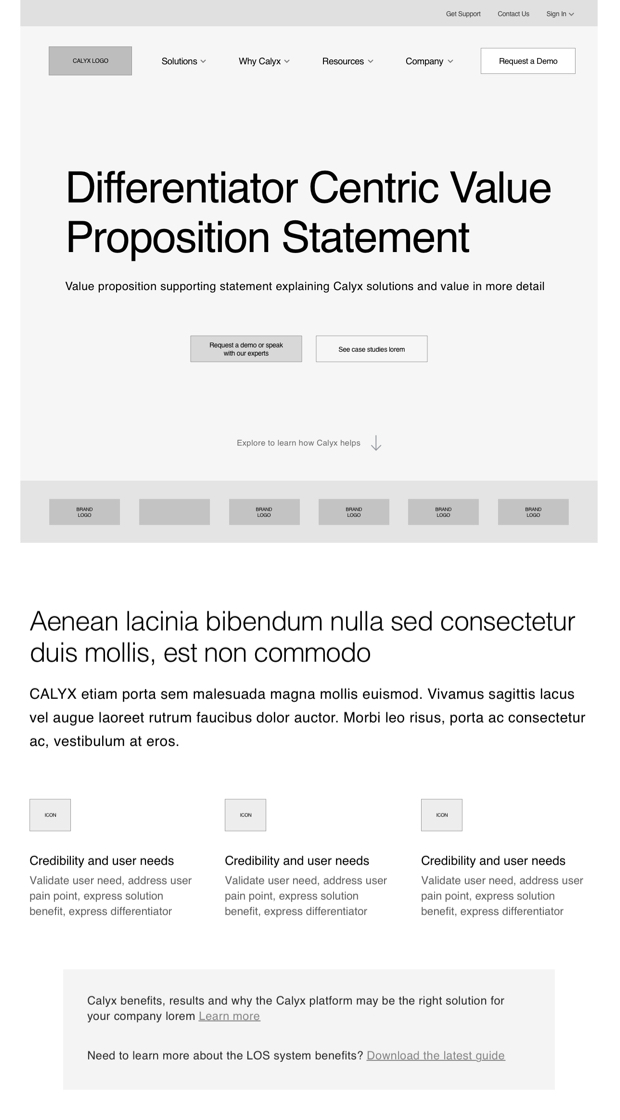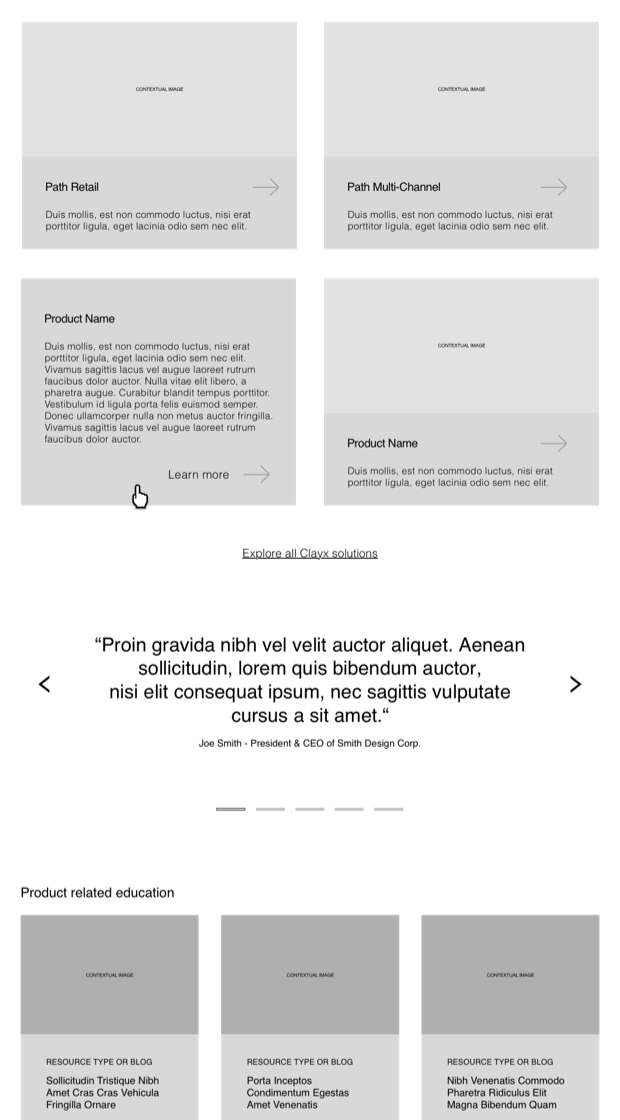 Engineering the Experience
With research in tow, we developed wireframes based on a site architecture and messaging that meaningfully addressed Calyx's core buyer pain points.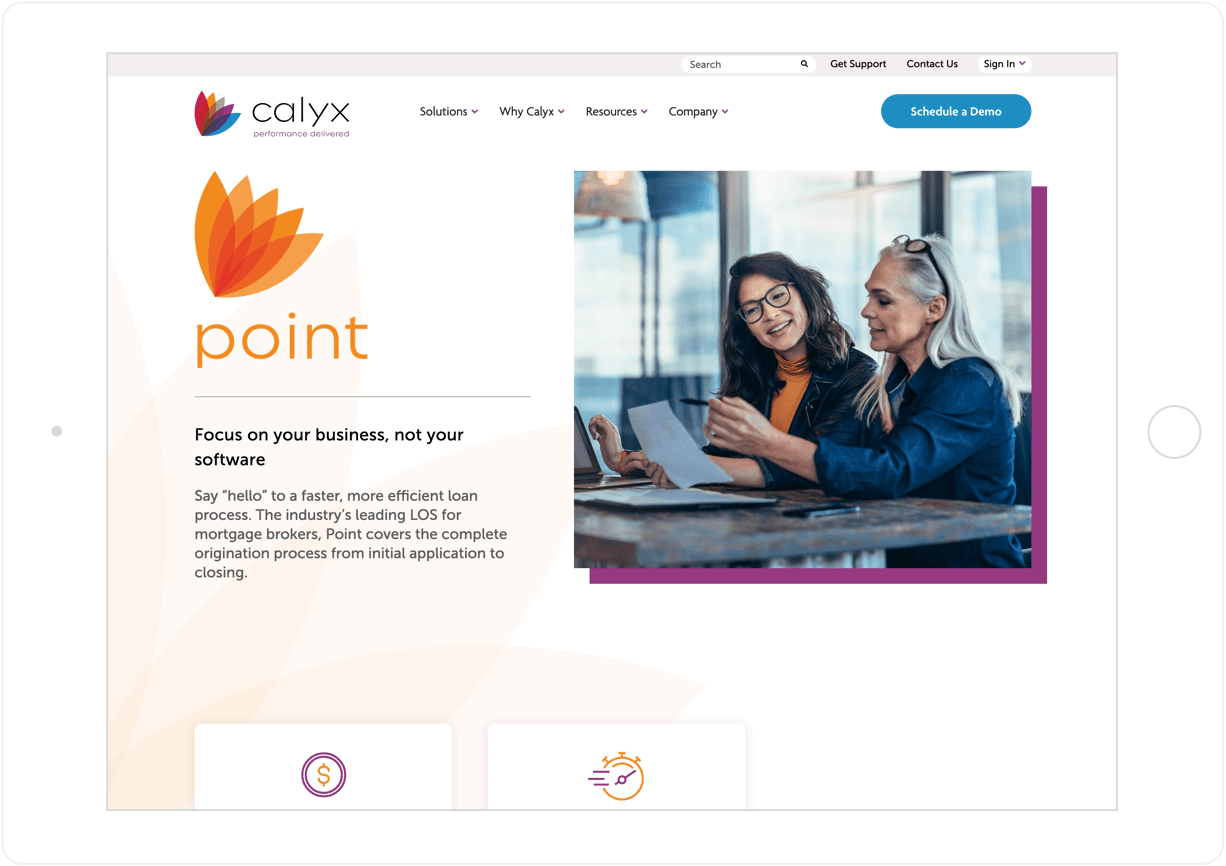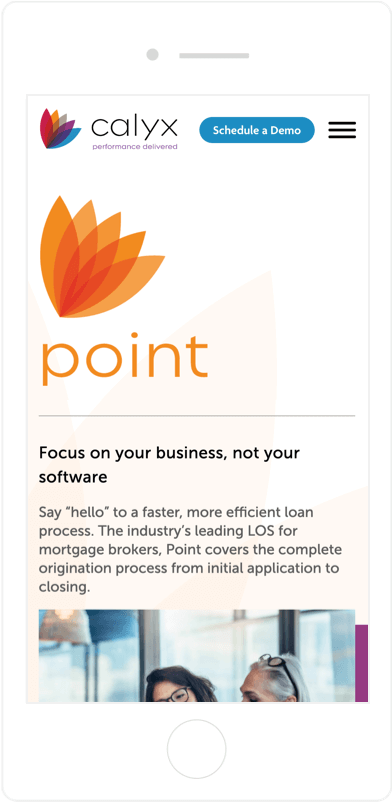 Teasing to the Logo
We extended the shape and color of the logomark's petals seamlessly into background design elements throughout the site.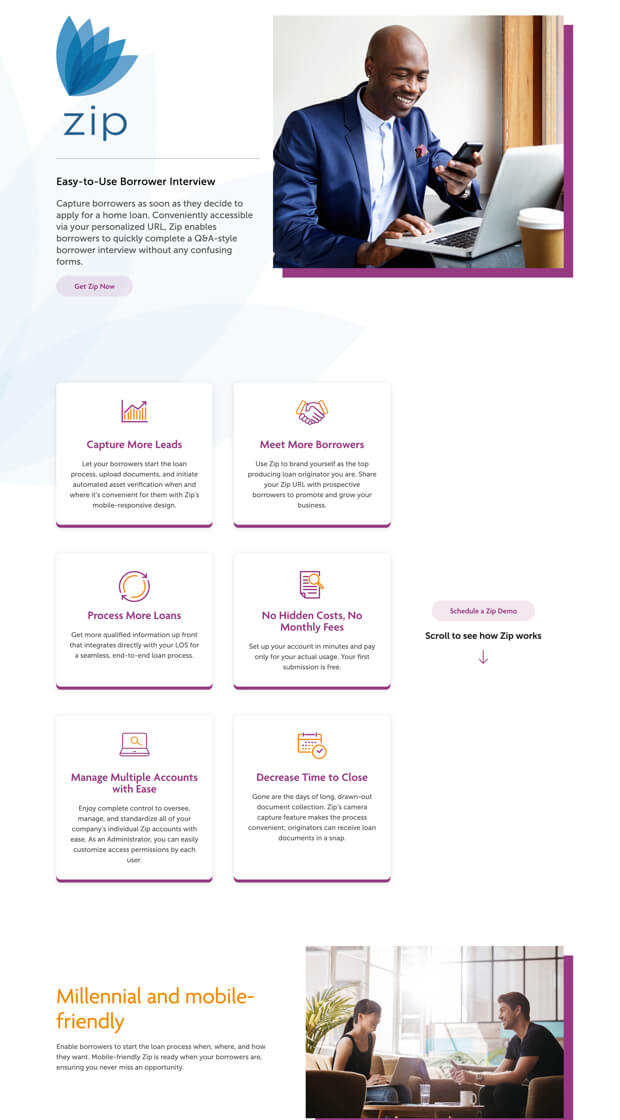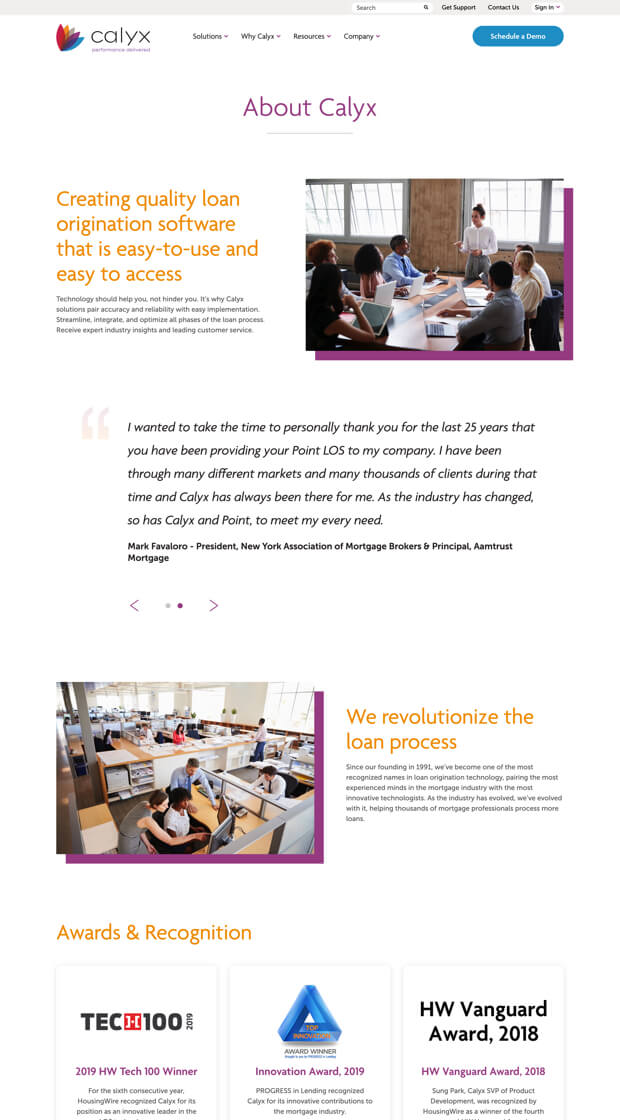 Integrating a Visual Rebrand
We took Calyx's fresh-off-the-presses brand guidelines and designed the site with modernity and whitespace in mind.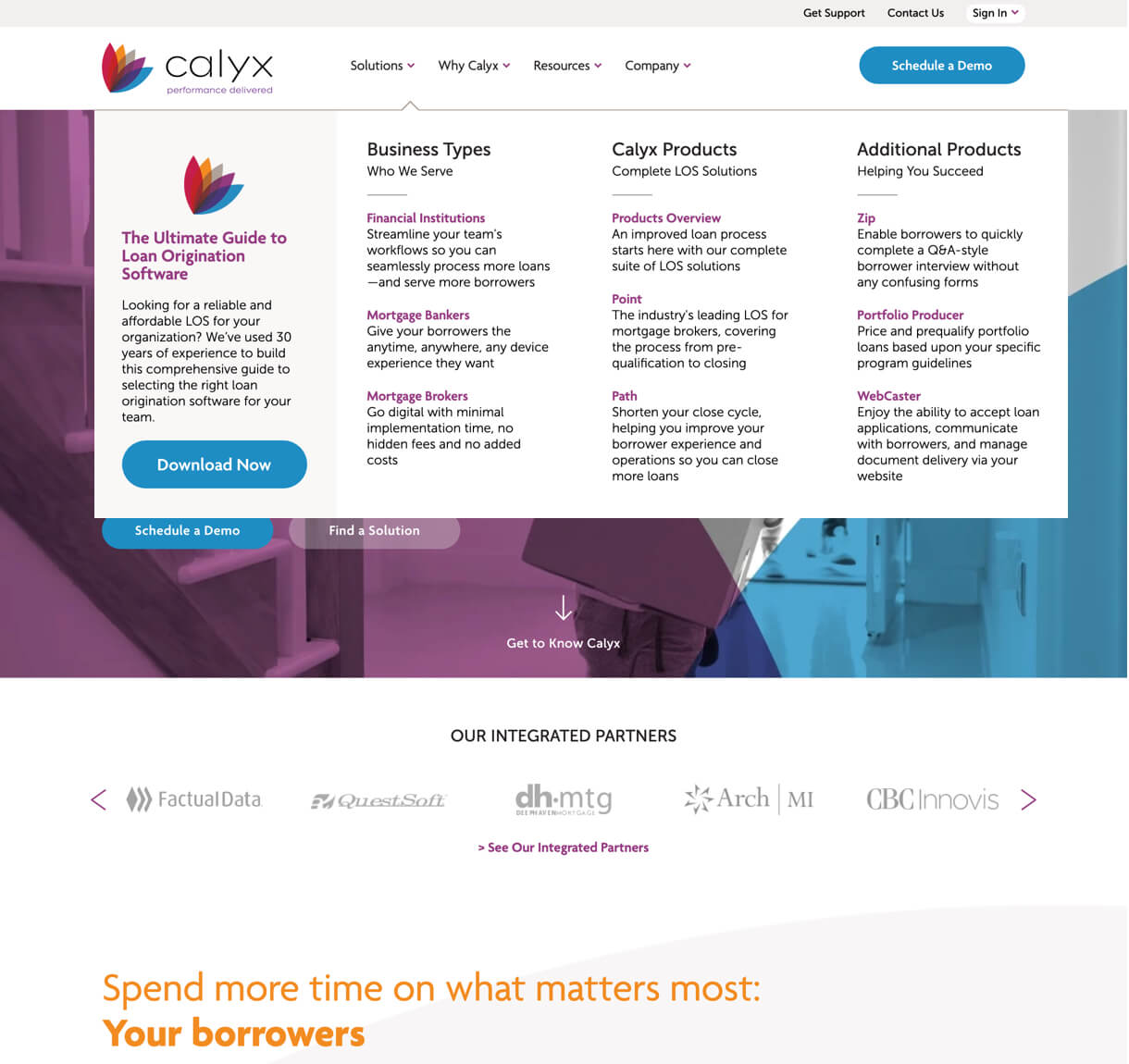 Leveraging the Menu
A feat for our design and development teams, we built a custom, extended menu that features a content offer and solution-driven navigation into the Calyx ecosystem.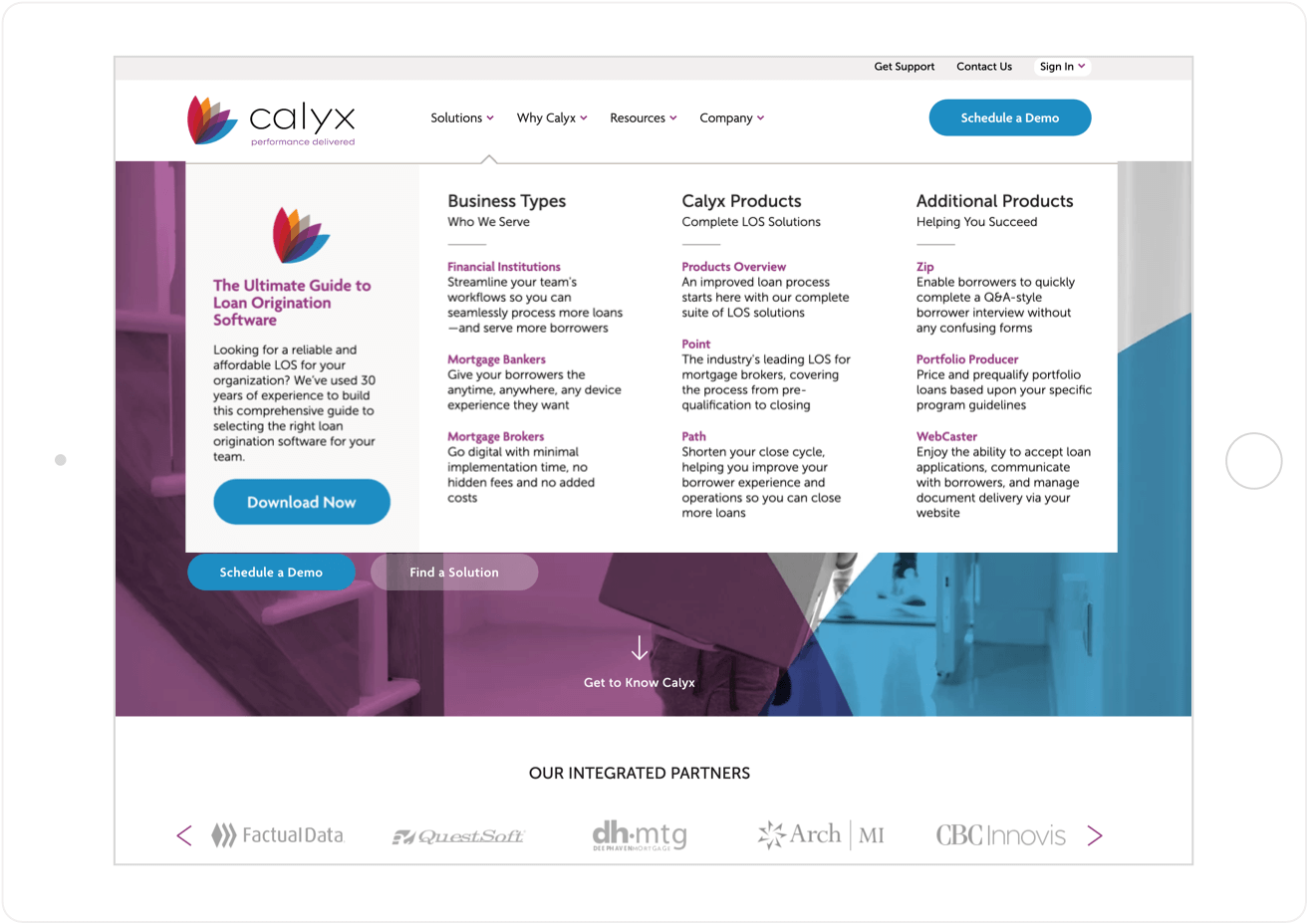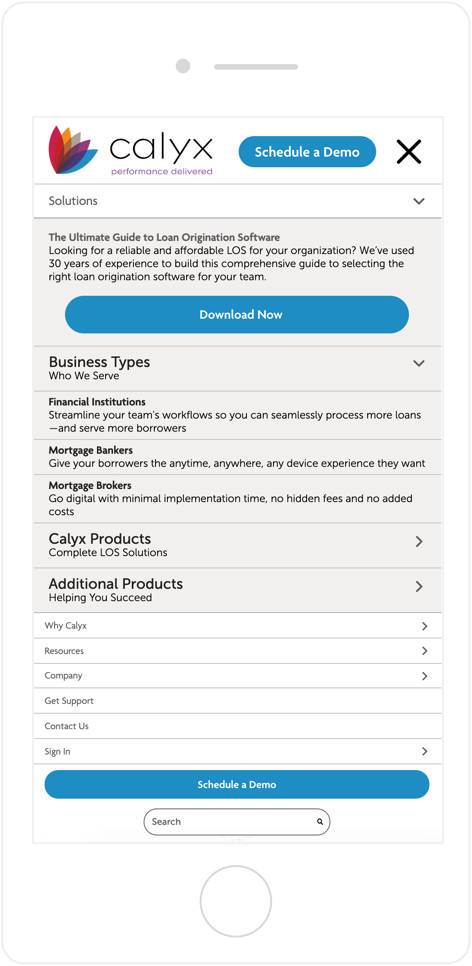 Ensuring Mobile Usability
The extended website menu works seamlessly from desktop to mobile—content offer included—without any disruption in UX or UI.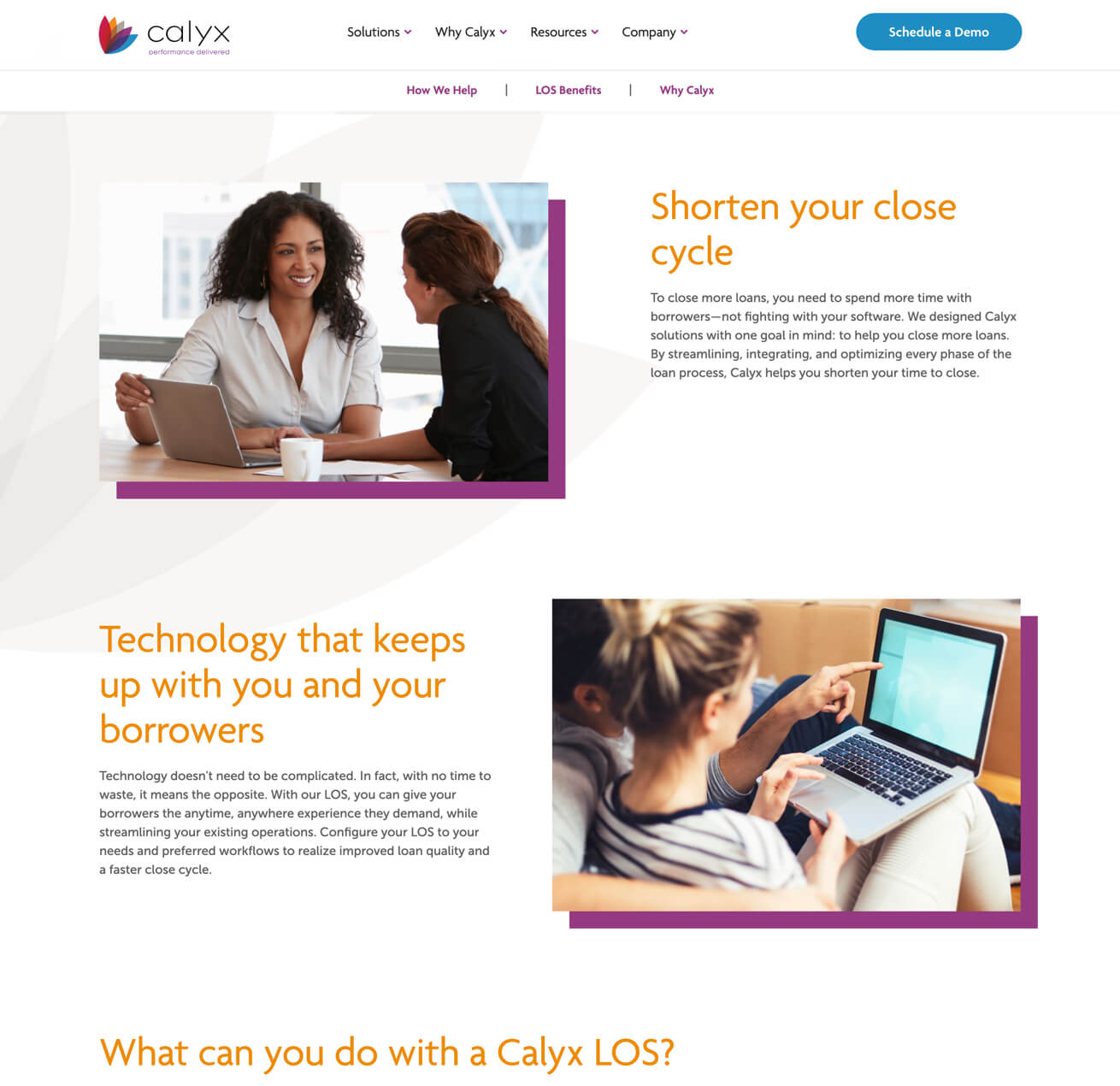 Crafting a Rich Narrative
We developed long website pages with sub-menus and anchor links in order to illustrate Calyx's interconnected ecosystem and role-centric solutions.