Cutler Nutrition
---
Bulking up a Bodybuilding Brand's E-Comm Revenue
Background
Cutler Nutrition is a bodybuilding-focused wellness brand led by four-time Mr. Olympia Champ Jay Cutler. With an ever-expanding list of products centered on helping you achieve your fitness goals, the Cutler Team approached SmartBug® about email marketing. We combined consistent messaging, eye-catching design, and analysis-based strategy to implement seasonal emails, evergreen email flows, and SMS, all of which produced an increase in monthly revenue gains.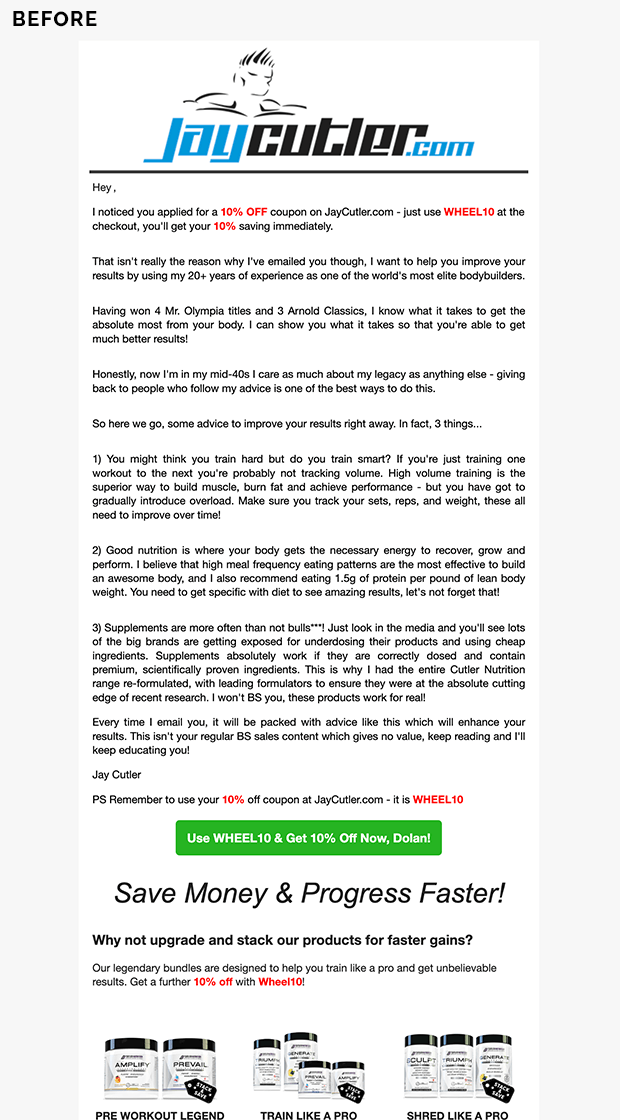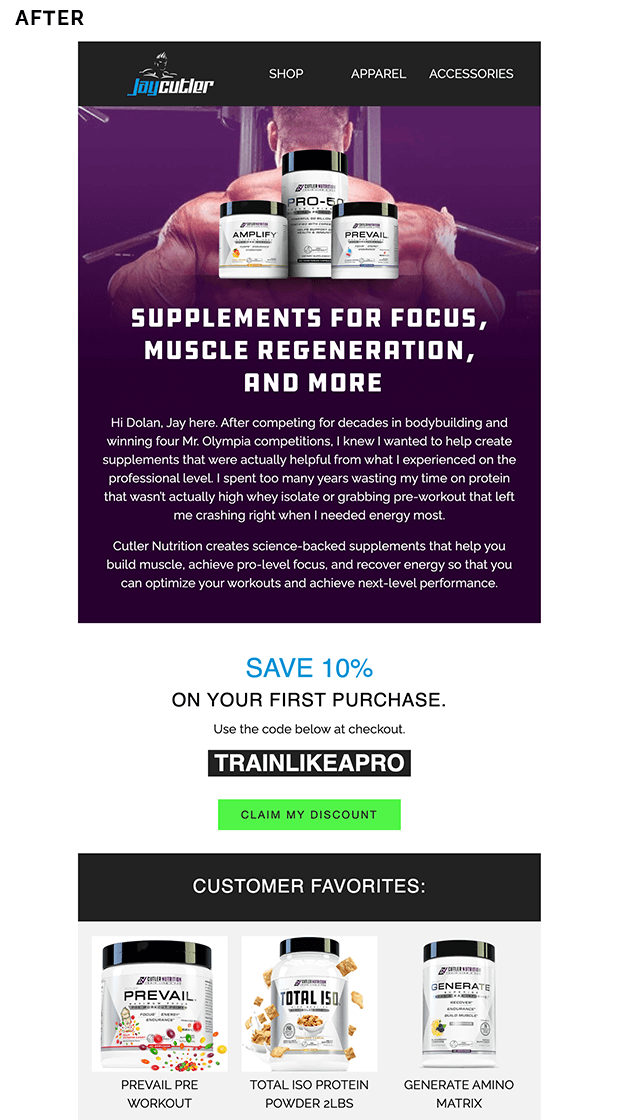 Transforming Existing Email Flows
Not only did our team revamp the copy, design, and timing of their email flows, but we also added new ones to capitalize on purchase opportunities.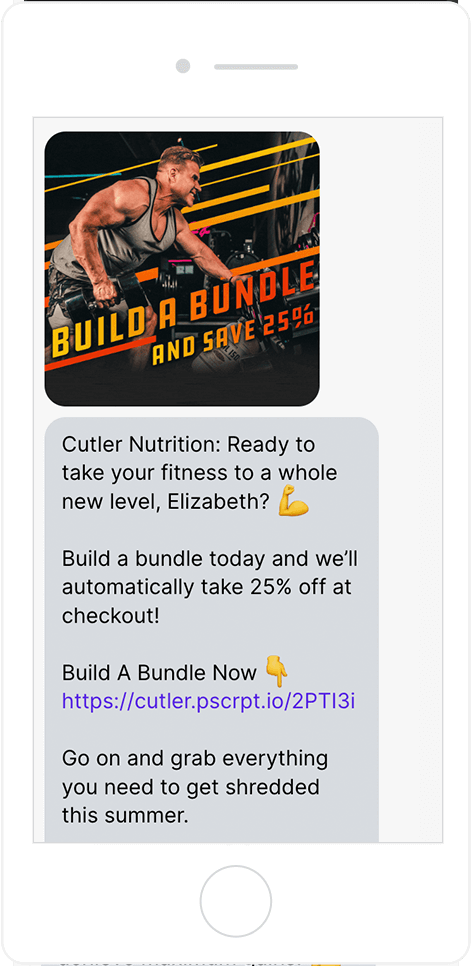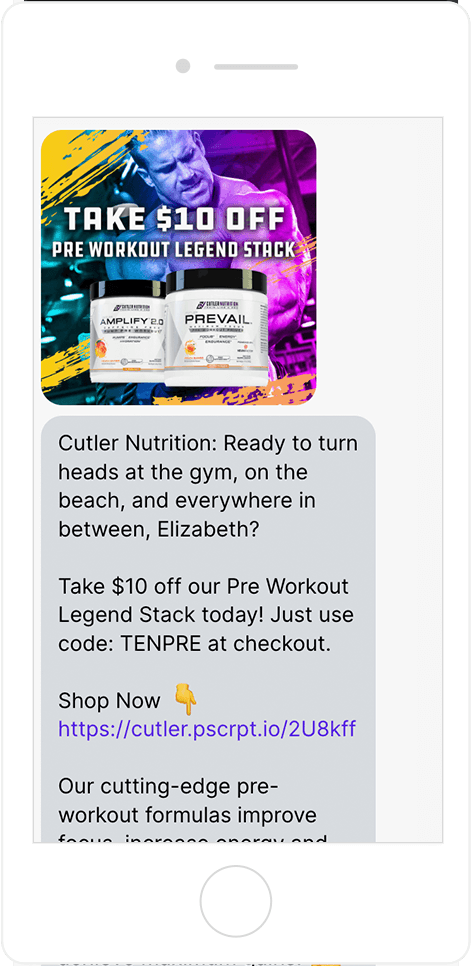 Adding Value with SMS
We helped cultivate a growing SMS list as a surefire way to boost ROI by getting their products in front of the right audience.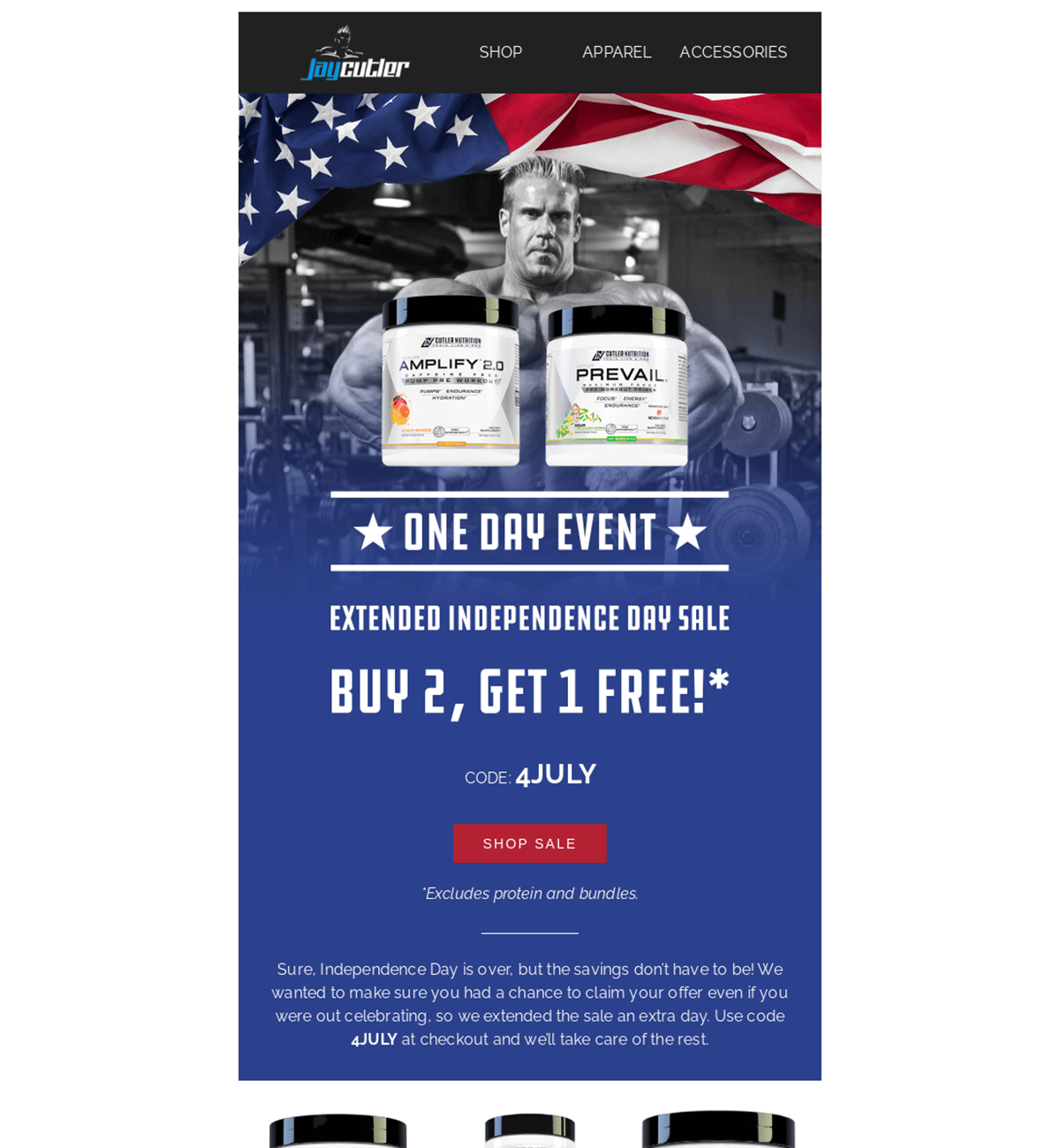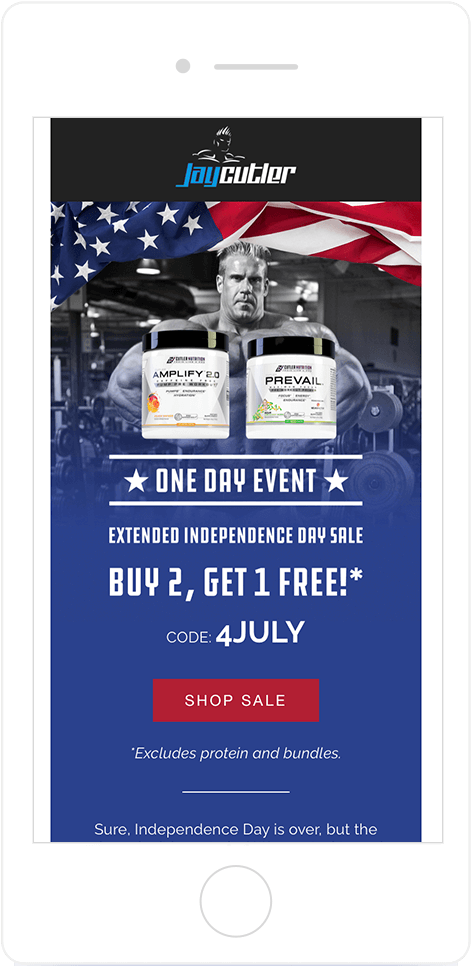 Customizing Monthly Strategy
Using company-specific data and industry expertise, our team delivers up-to-date recommendations and strategies for future projects every month.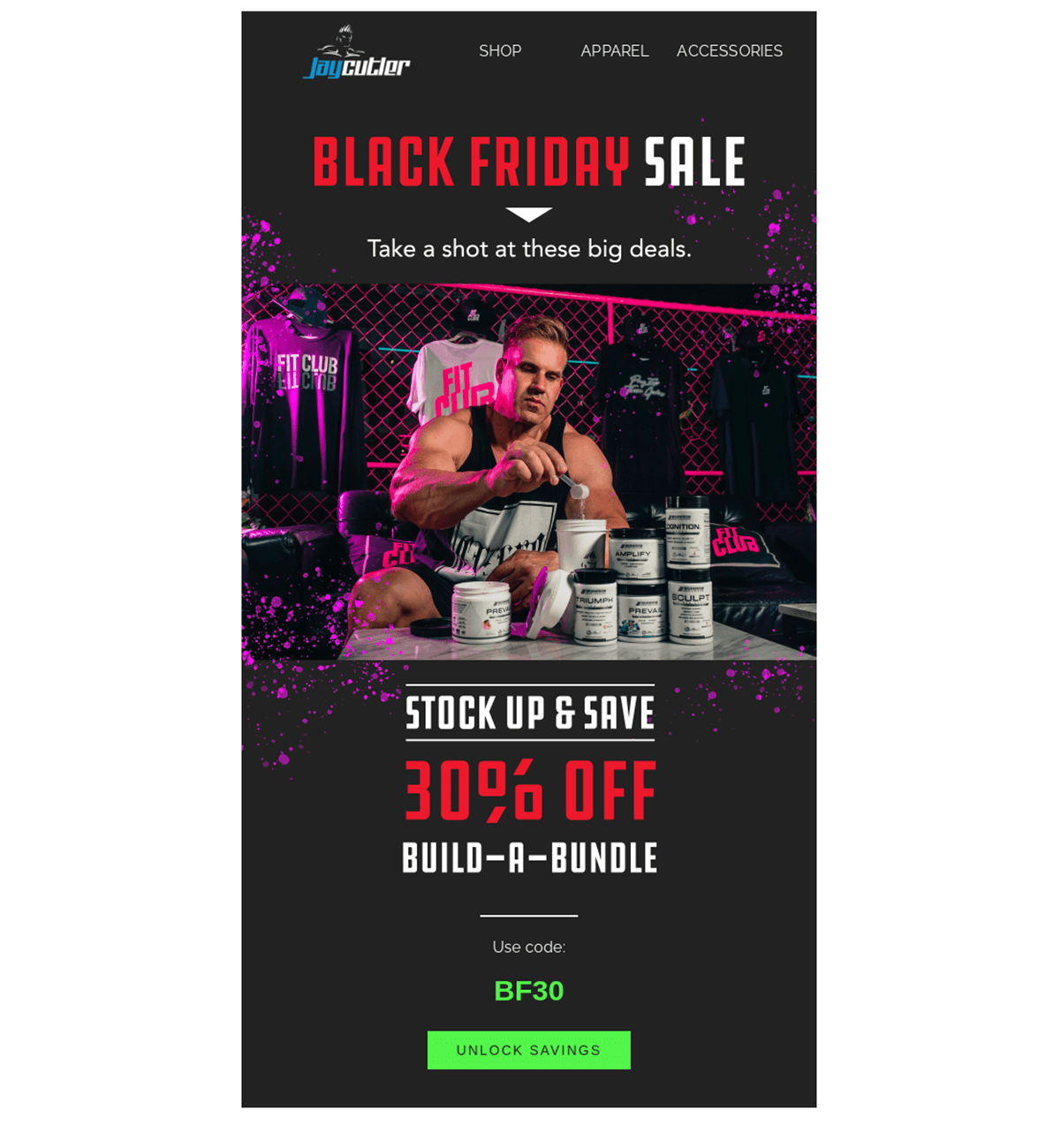 Making Holiday Gains
Well-timed sale announcements and reminders are important for creating urgency and maximizing seasonal revenue.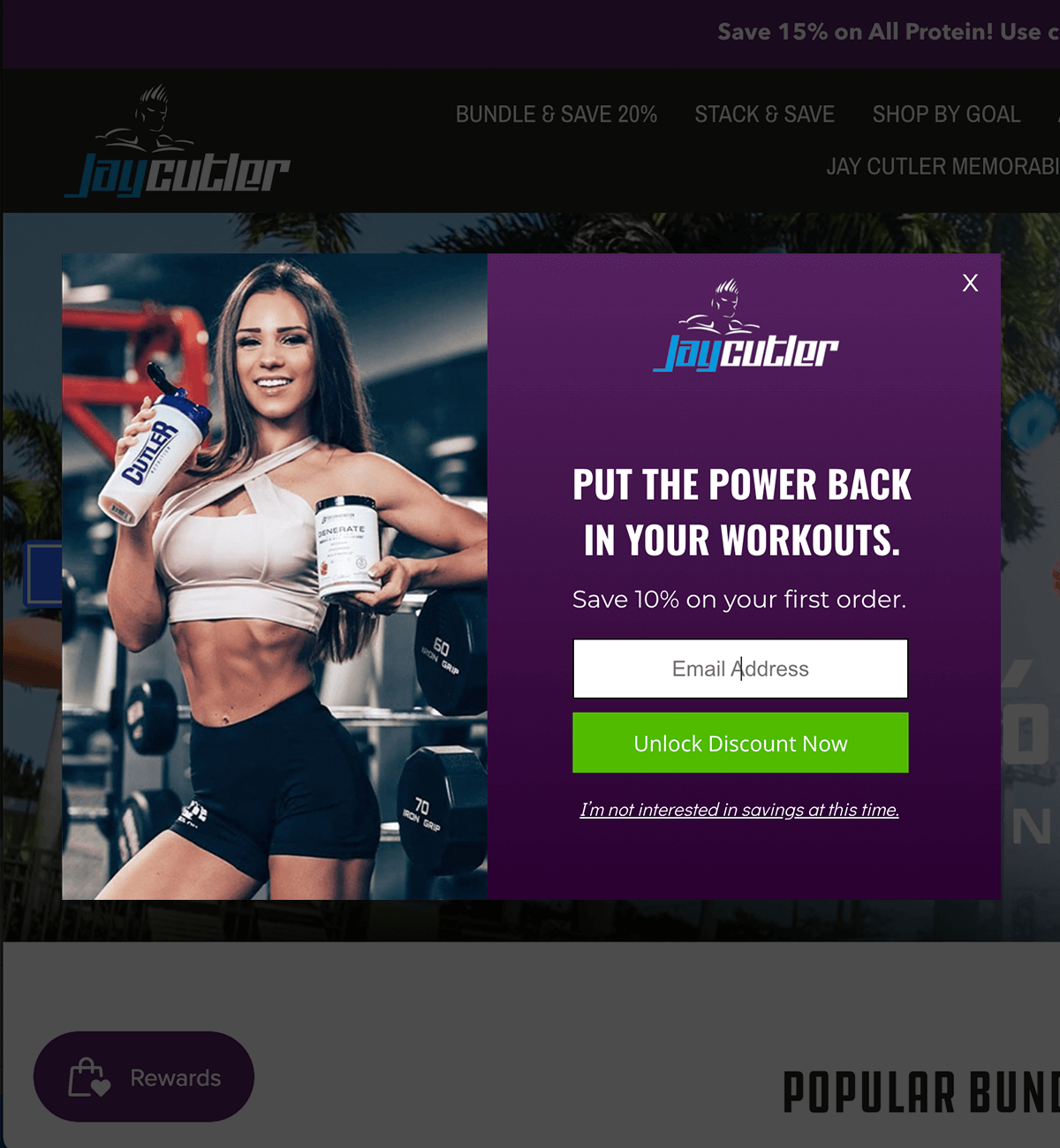 Attention-Grabbing Pop-Ups
By implementing bold design and discount incentives into their site pop-ups, we encouraged brand engagement and additional sales.