Black Swan Group
---
Bringing Real-World Negotiation Tactics to Professional Audiences Nationwide
Background
The Black Swan Group comprises world-renowned negotiation experts and former hostage negotiators who offer interactive training, coaching, and programs based on their real-world experience in the field. The Black Swan Group was founded by Chris Voss, former lead crisis negotiator and lead international kidnapping negotiator for the FBI.

After years of delivering real-world negotiation tactics to the masses, the Black Swan Group's coaching services expanded and the team of expert negotiators grew. The team knew it was time for a total web redesign to accurately showcase the breadth of their service offerings.

This long-time SmartBug Media® inbound client wanted the new site to tell one cohesive brand story to connect all of Black Swan's coaching services, events, resources, and more. In addition, the Black Swan Group wanted to showcase each coach's areas of professional expertise and differentiate CEO and founder Chris Voss from the Black Swan Group as a whole. Now, thanks to a sleek UI refresh, complete with a mega menu navigation and interactive quiz, visitors can learn more about Black Swan's service offerings and choose the negotiation services that best suit their personal and professional goals.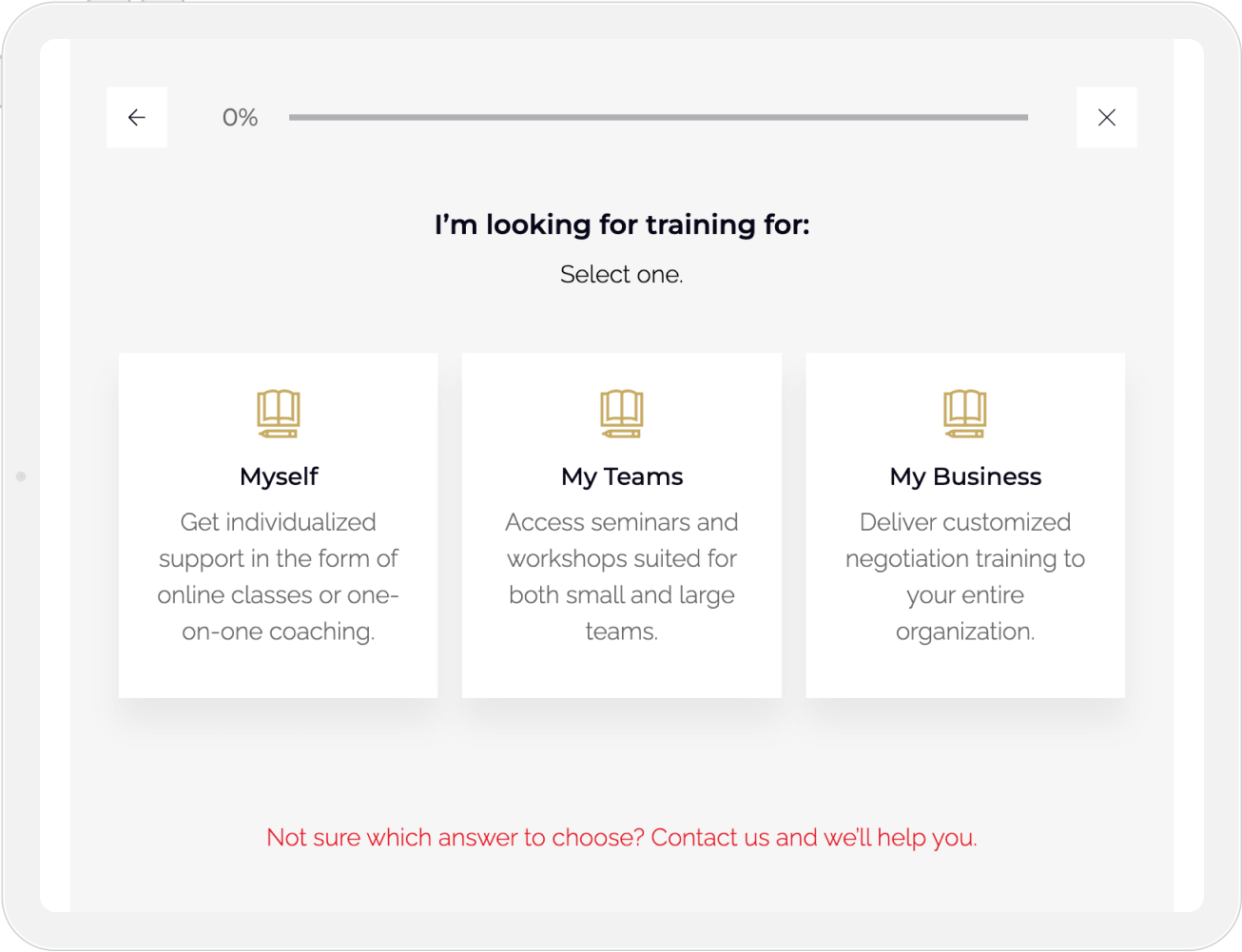 Interactive Quiz
Visitors take an interactive quiz to determine the negotiation course that's right for them based on group size, format, and curriculum.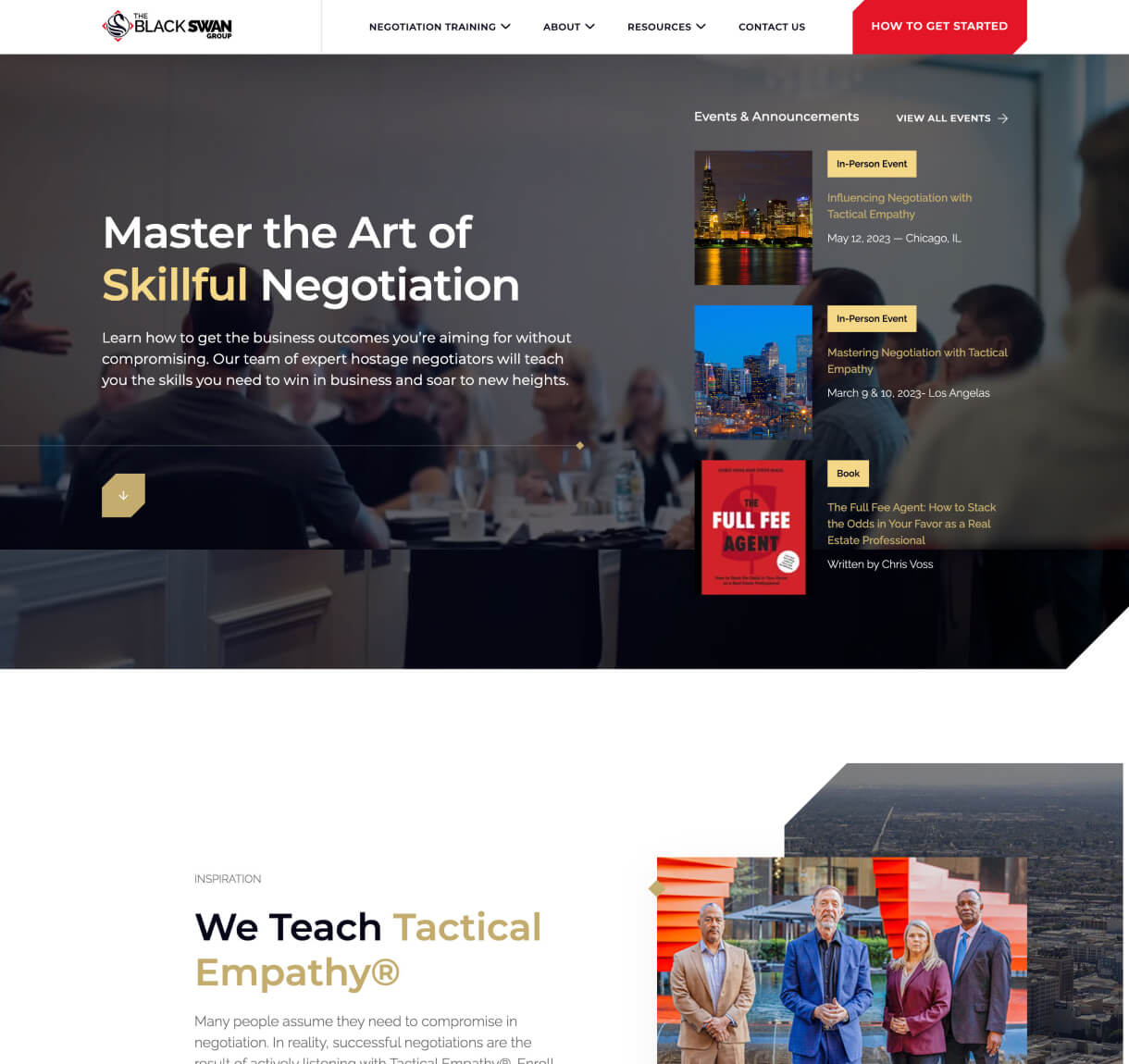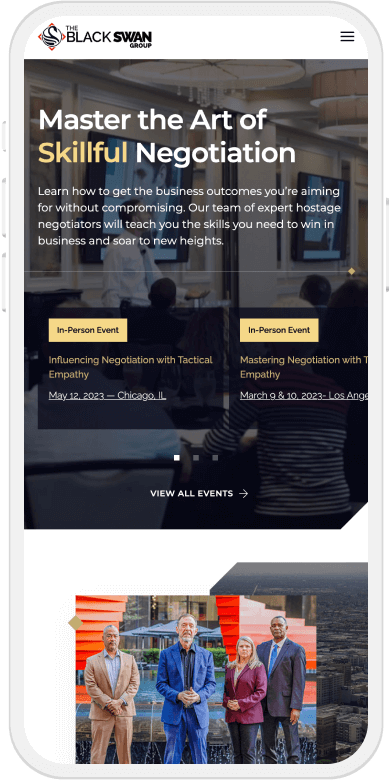 Events Showcase
From the moment users land on the homepage, they can begin to explore a banner of upcoming events, both in person and online.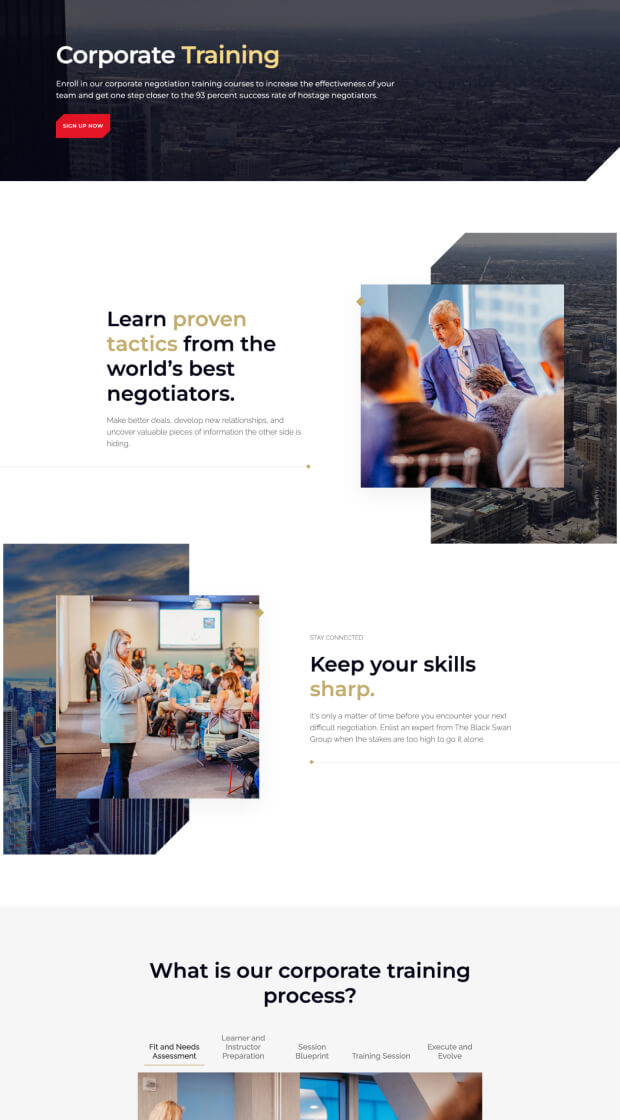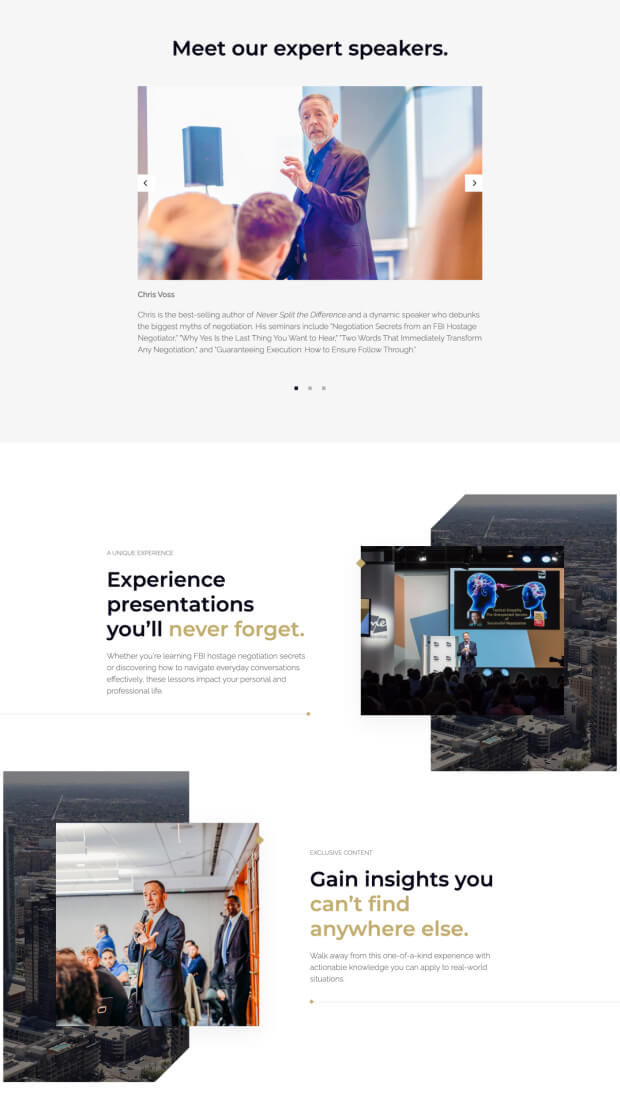 Client Imagery and Videography
Client-provided imagery and videography throughout the new design creates cohesion, authenticity, and on-brand user experience.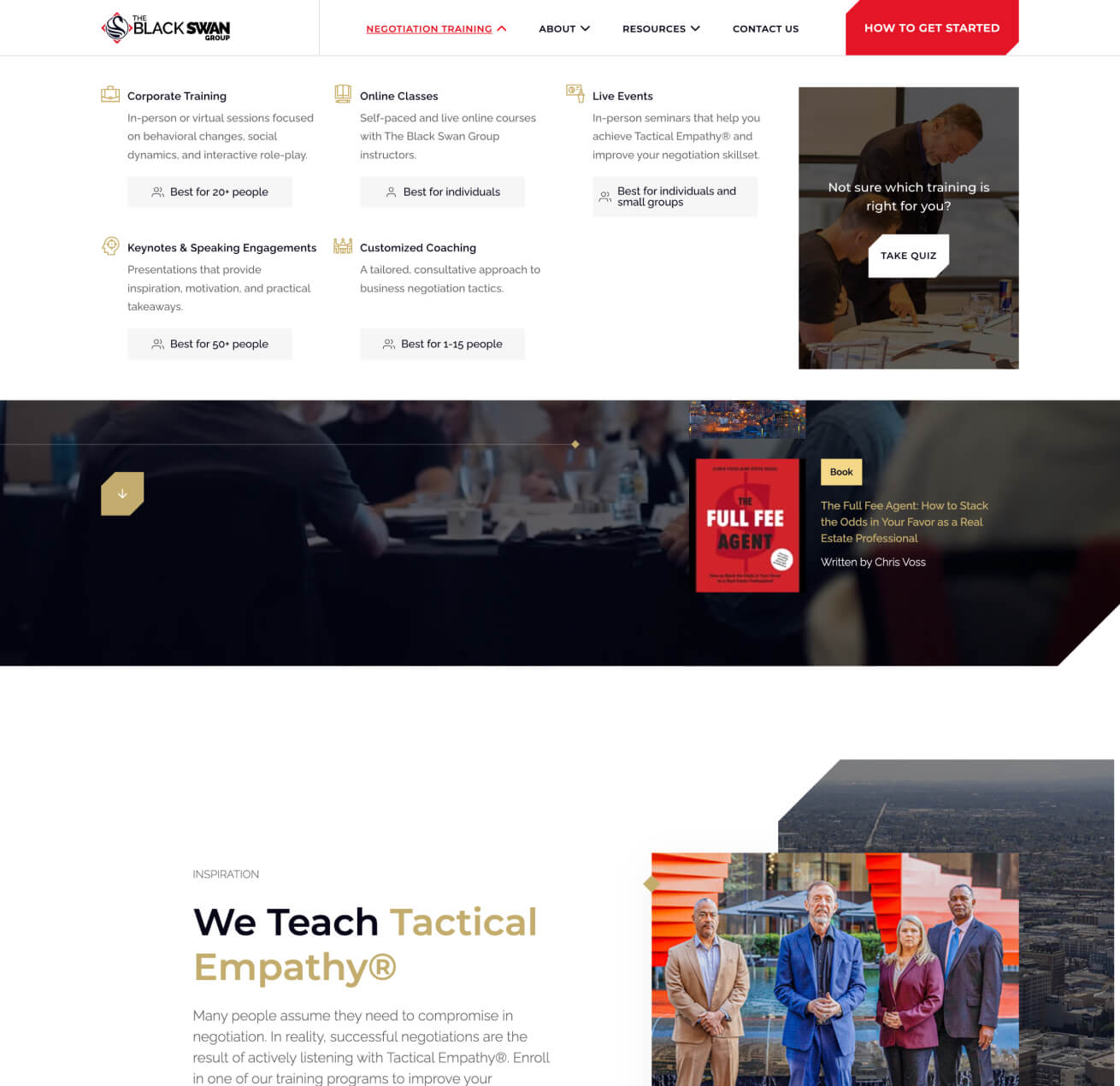 Streamlined Mega Menu Navigation
Complex course and coaching opportunities are now easy to navigate, thanks to the interactive quiz and user-friendly mega menu navigation.