Bicycle Health
---
Breaking the Stigma of Opioid Use Disorder
Background
When Bicycle Health approached SmartBug Media®, the telehealth company was looking to build a B2B microsite to attract more qualified partnerships. The company works with not only medical providers but also insurers, pharmacies, employers, and drug courts to get those who struggle with opioid use disorder the help that they need.
The team at SmartBug® soon got to work creating a new partnerships site from the ground up but adhered to branding guidelines to ensure the new microsite would have the same look and feel as the client's primary B2C website. Prospects can now seamlessly navigate to individual partnership pages and fill out the corresponding referral form to get treatment and recovery support for their patients.
Bicycle Health works to break down the stigma of opioid use disorder, so it was important the new site convey the same message. The imagery throughout the site humanizes those who seek help and empowers those who make it their mission to offer support. Animated supporting statistics remind those facing opioid use disorder that help is out there. And with strategically placed CTAs, medical providers can expedite treatment and offer hope for a brighter future.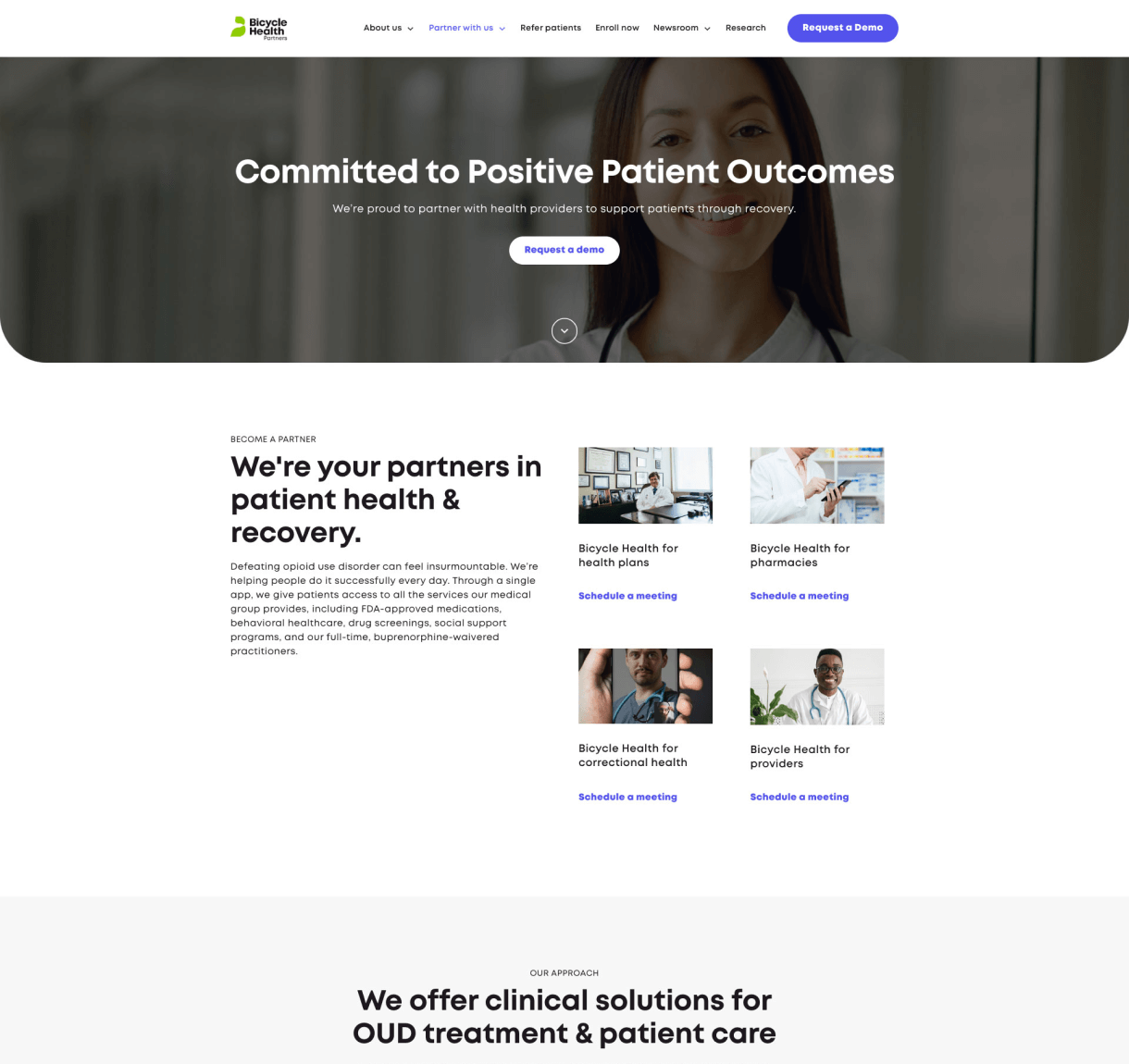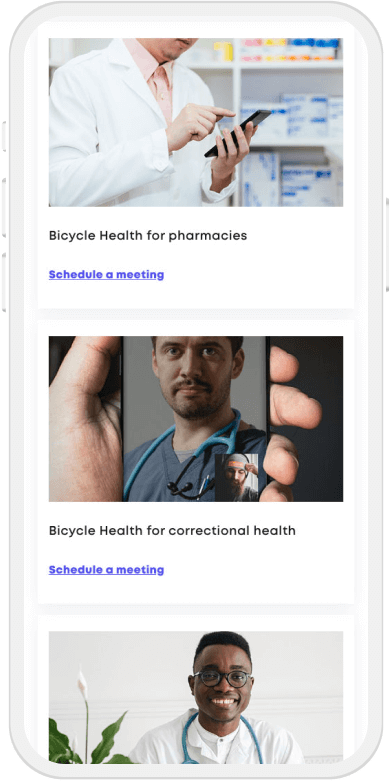 Partner Referral Forms
Medical providers, insurers, pharmacists, employers, and drug courts fill out partner referral forms to initiate support for their patient(s) in need.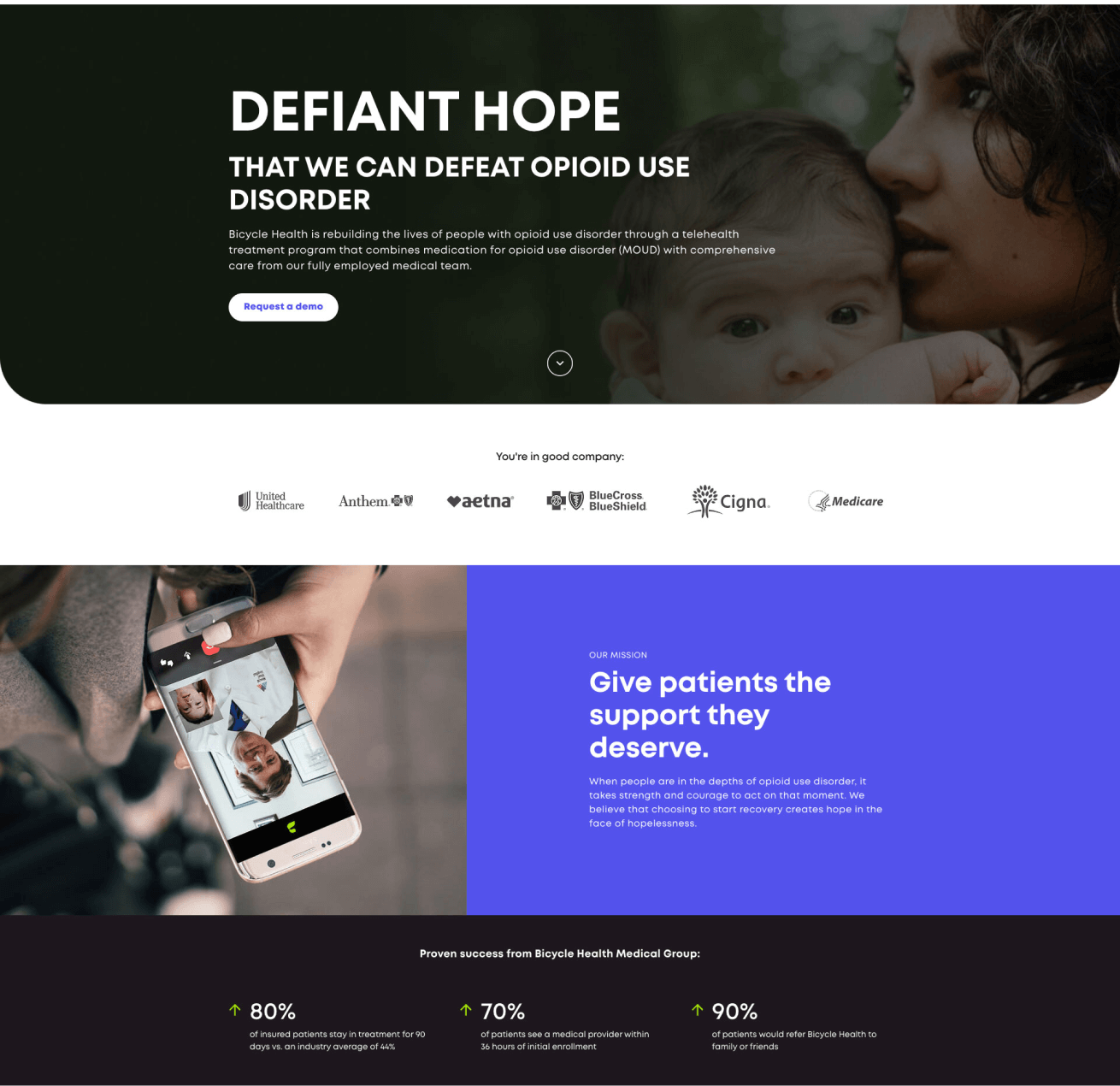 Standout Statistics
Animated statistics quantify the promising outcome of early intervention for people experiencing opioid use disorder.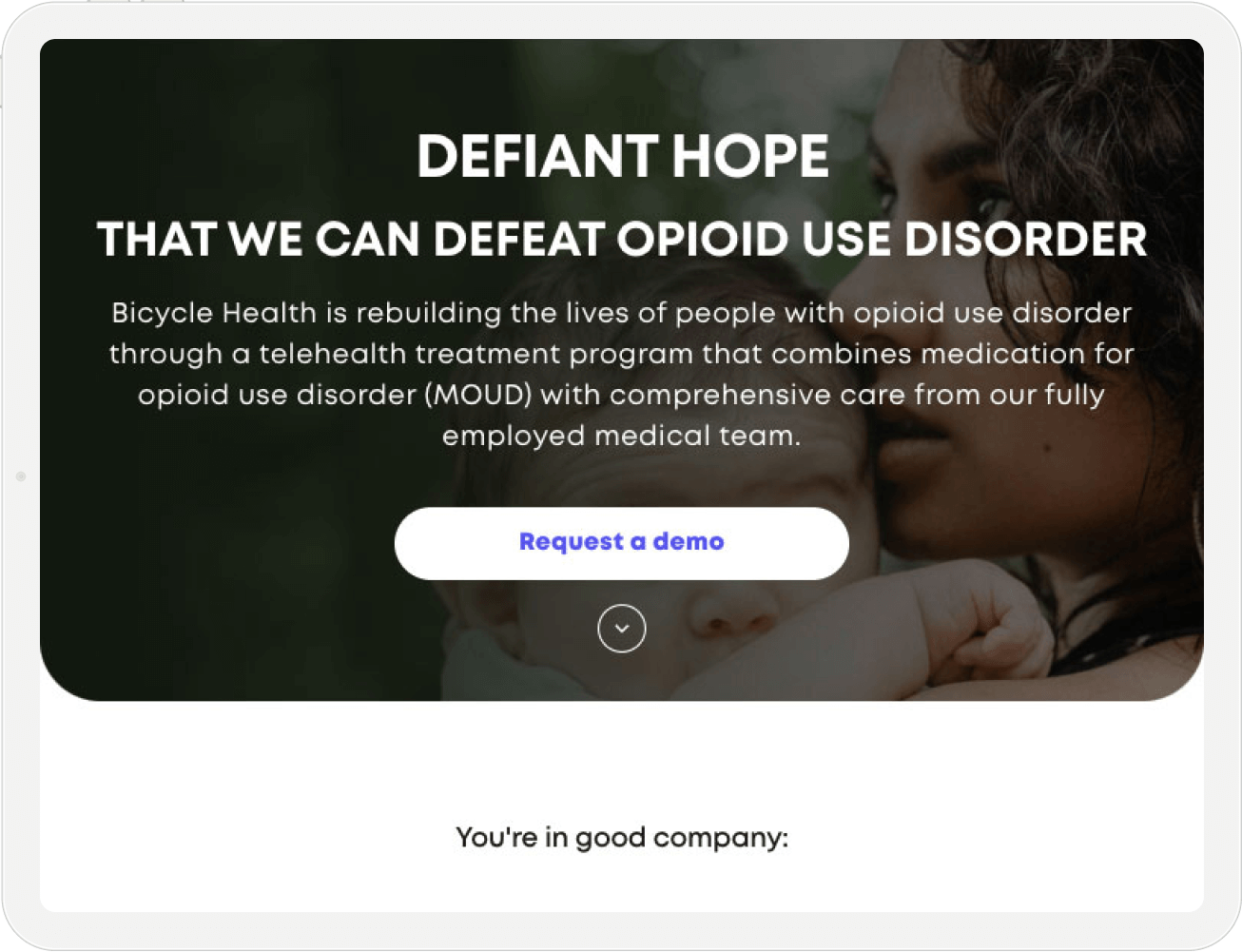 Destigmatizing Imagery
Photography humanizes the faces behind opioid use disorder and dispels the myth that any one group of people is more affected by this disorder than another.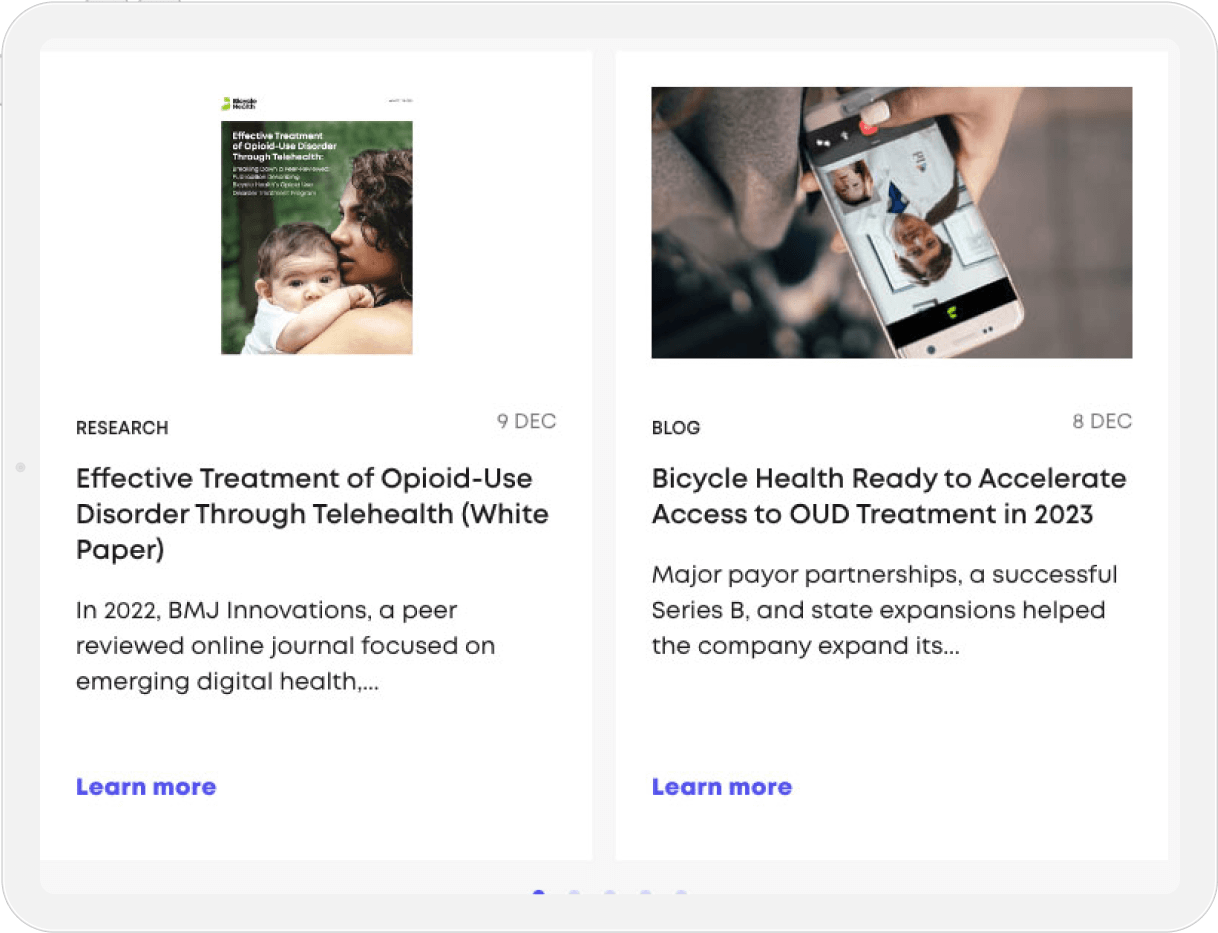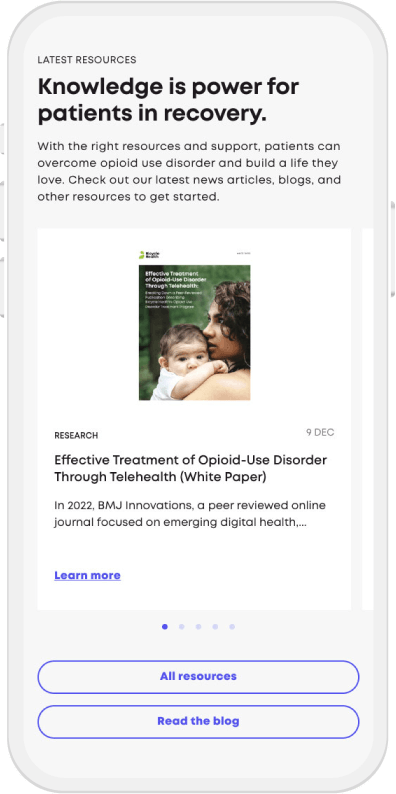 Animated Resources and CTAs
Subtle animations nudge users to interact with resources, including blog posts and clinical research, and ultimately to refer a patient or book a demo.