Birthright Israel Foundation
---
Aligning Messages and Design to Connect Donors With a Lofty Cause
Background
Birthright Israel Foundation is a nonprofit built to transform the Jewish future by connecting young Jewish adults with life-changing trips to Israel. The institution relies on more than 40,000 donors to raise funds to create opportunities for Jewish youth. However, when Birthright Israel came to SmartBug Media®, the group was concerned that their website wasn't radiating the messages they felt were essential to their cause. They needed a site that inspired donors to give, reflected their brand's mission, and showcased the positive results of gifts. SmartBug® responded by crafting a vibrant site that pushes the client's cause front-and-center and celebrates the giving experience.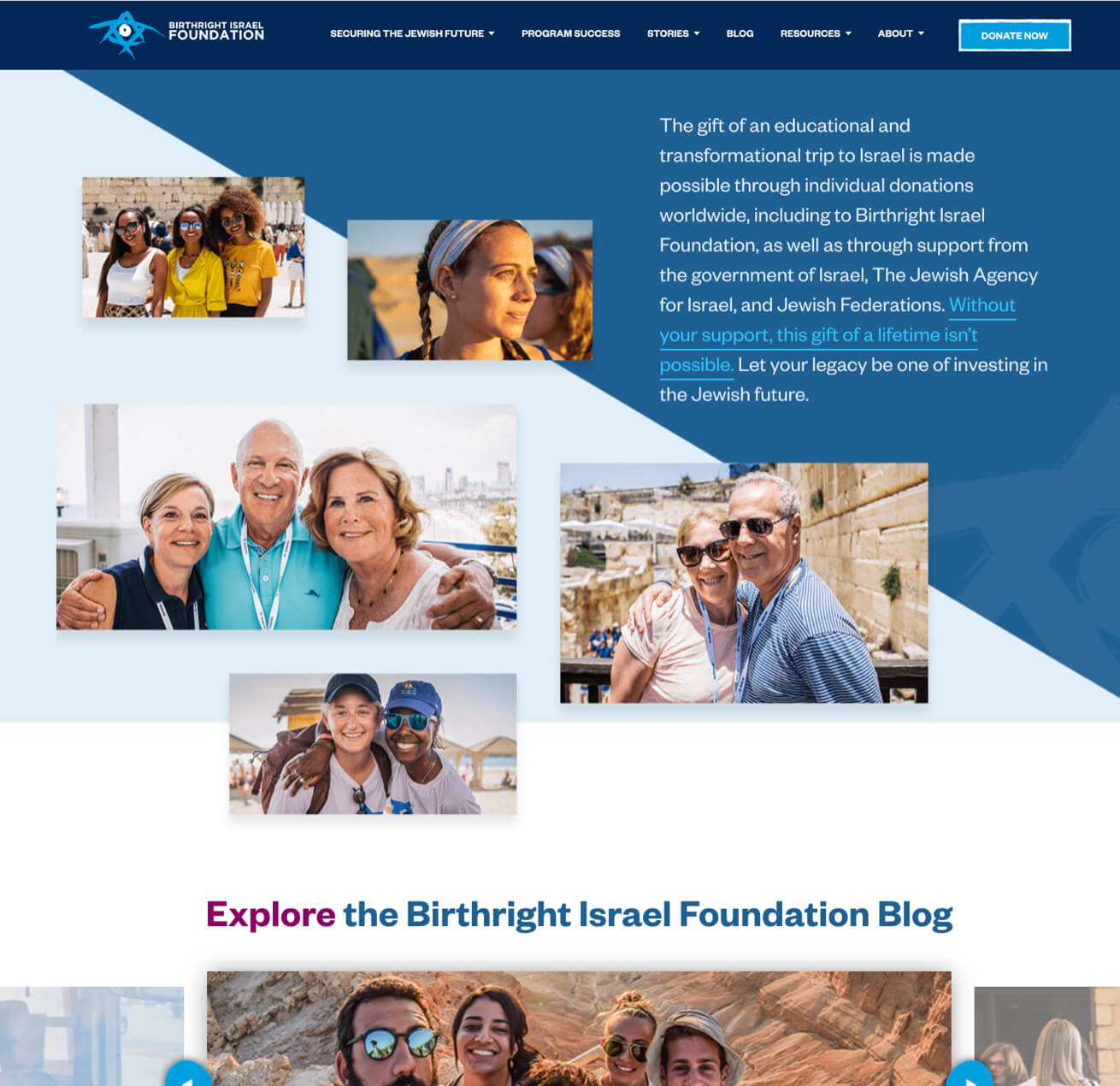 Connecting Donors to the Cause
To inspire gifts, our copywriters crafted messages that push the client's purpose and their donors' impact to the forefront.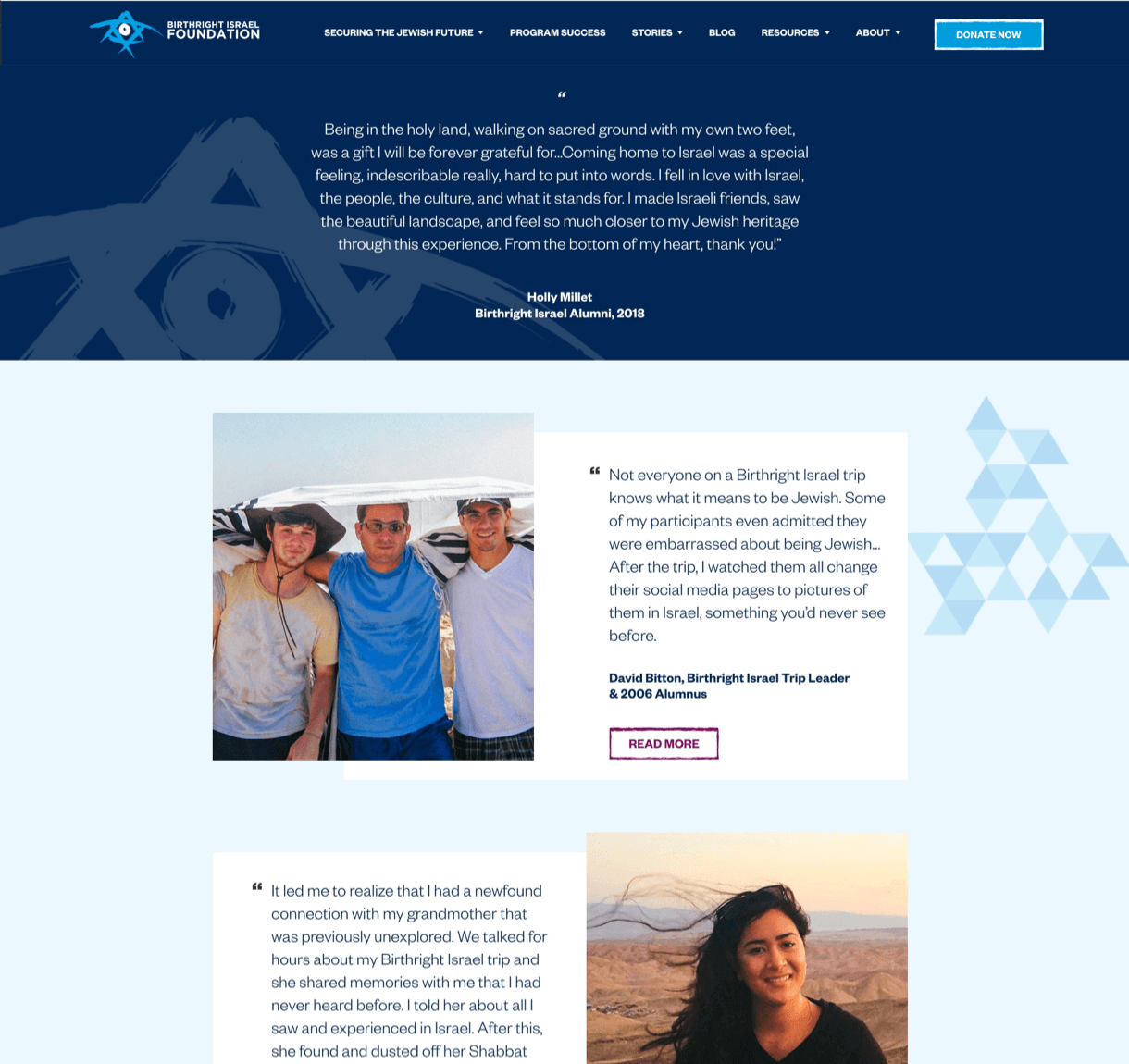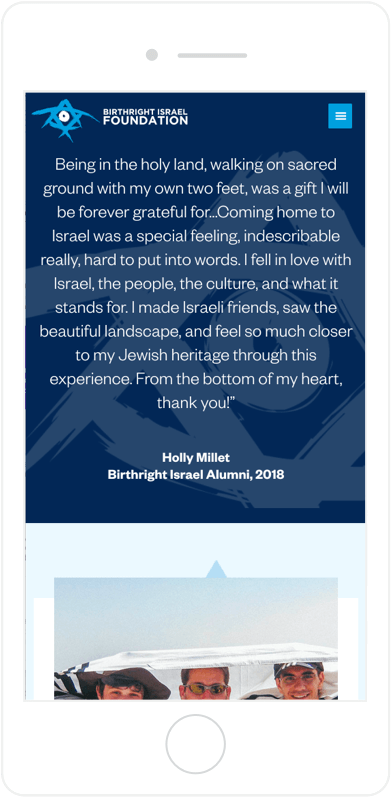 Tying a Brand Together
Our designers weaved logo elements into the background and used brushstroke touches on icons to tie the site's brand together masterfully.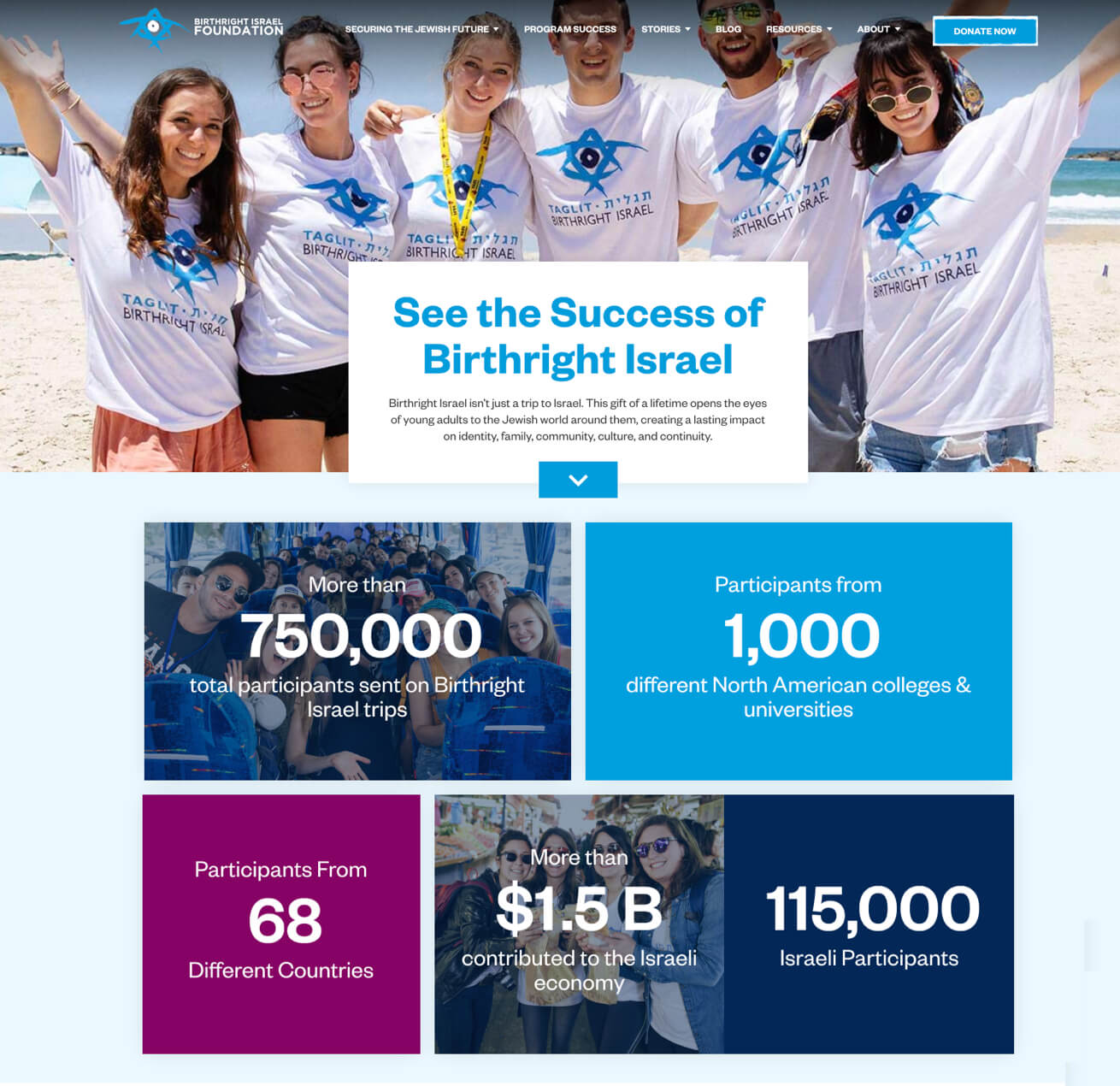 Emphasizing a Positive Impact
By assembling bright, positive image collages, our design team shows visitors the positive results of giving.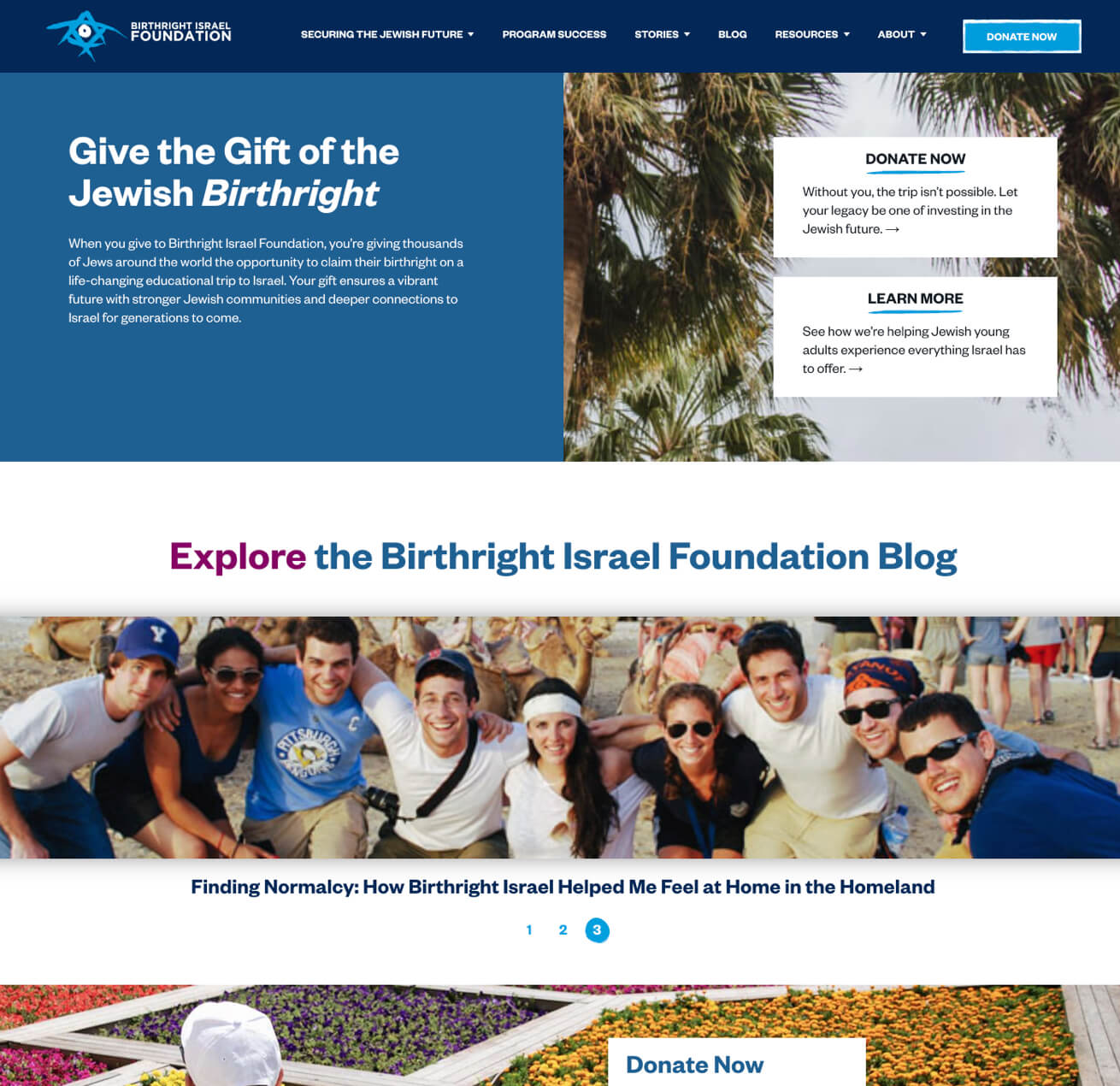 Giving Visitors a Reason to Give
We peppered the site with content that educates visitors, highlights the cause, and makes it easy to take action.