Adlib
---
Collaborating to Create a Custom Website on a Short Timeline
Background
Adlib software offers businesses content intelligence and automation solutions that make it easy to discover, standardize, classify, extract, and leverage clean structured data from complex unstructured documents. They help their clients maximize the potential of their documents, content and people. Adlib first engaged SmartBug® for web strategy when they decided to relaunch their website. After seeing our UX strategy and enjoying collaboration from SmartBug's web team, Adlib extended their engagement with us to create a new website—and they needed it within three months.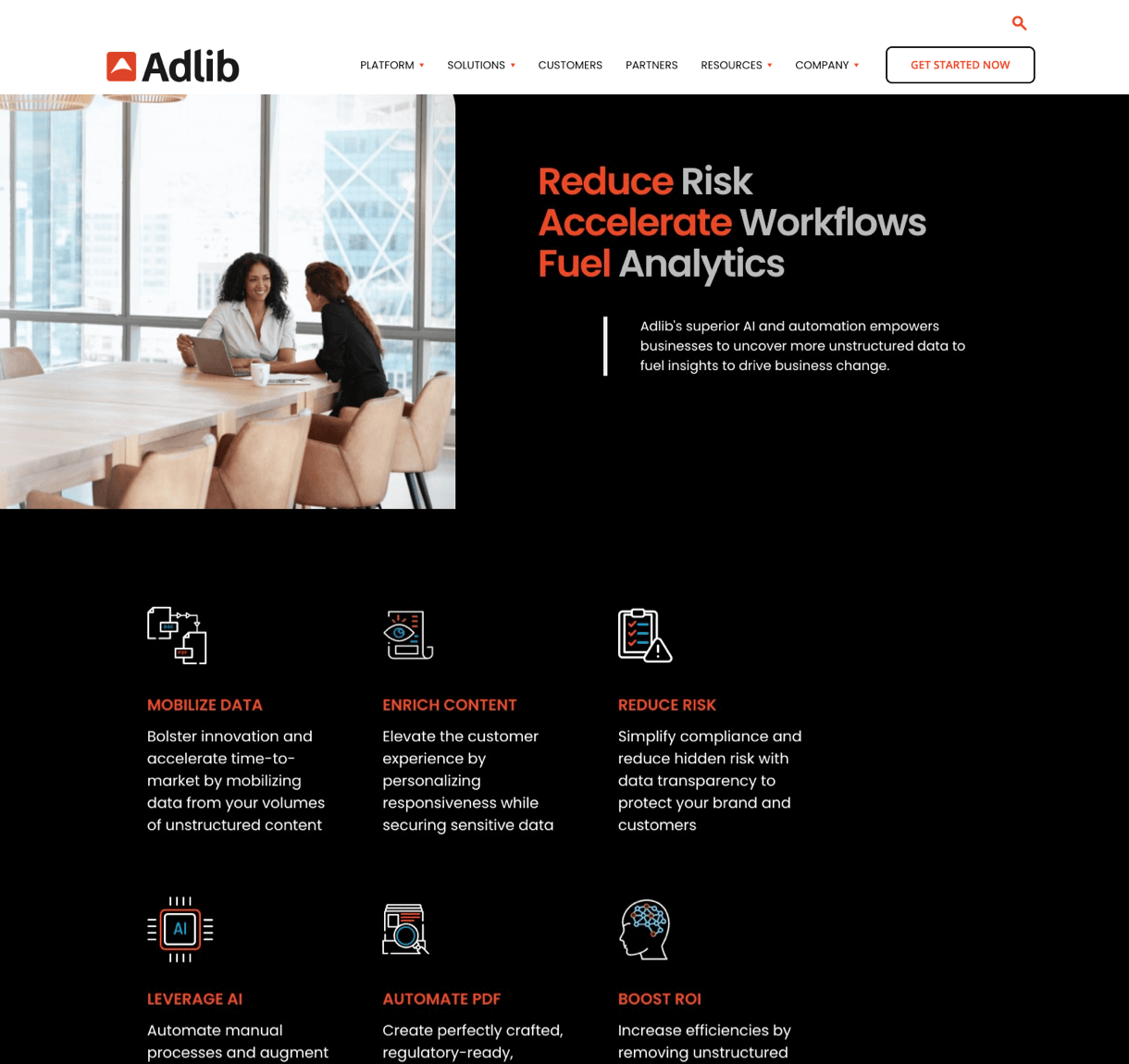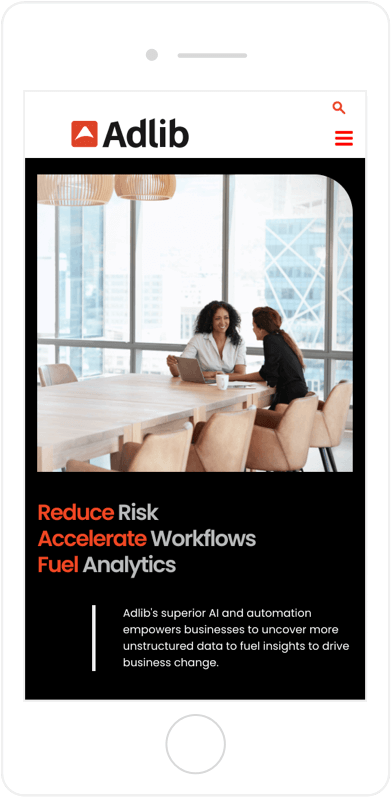 Starting with Sound UX Strategy
It started with a thoughtful and straightforward UX strategy based on the client's personas, business goals and brand needs.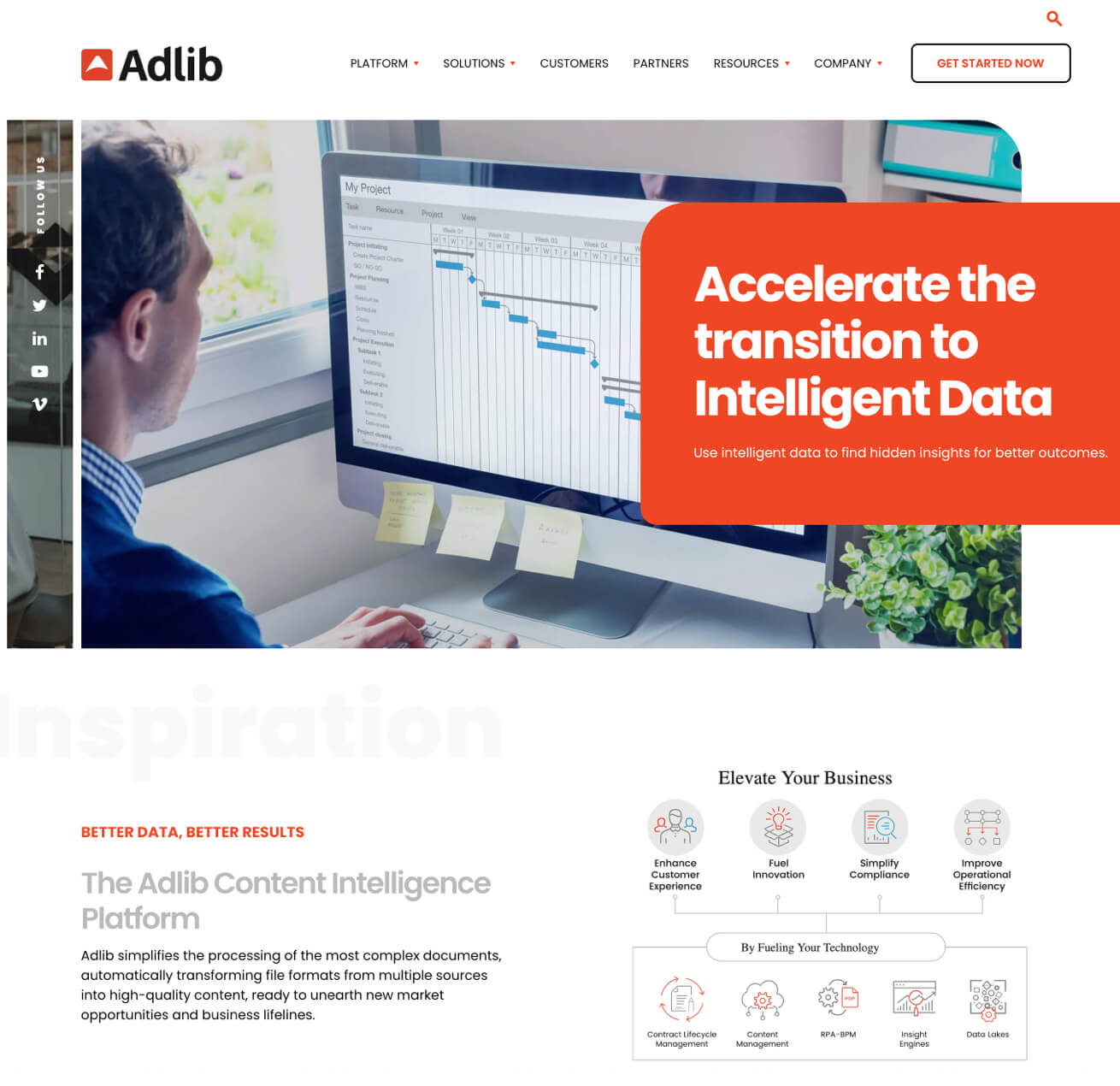 Staying Nimble and Creative
Without cutting corners, we supercharged our processes and created an aggressive, all-hands-on-deck plan to deliver a custom site on a short timeline.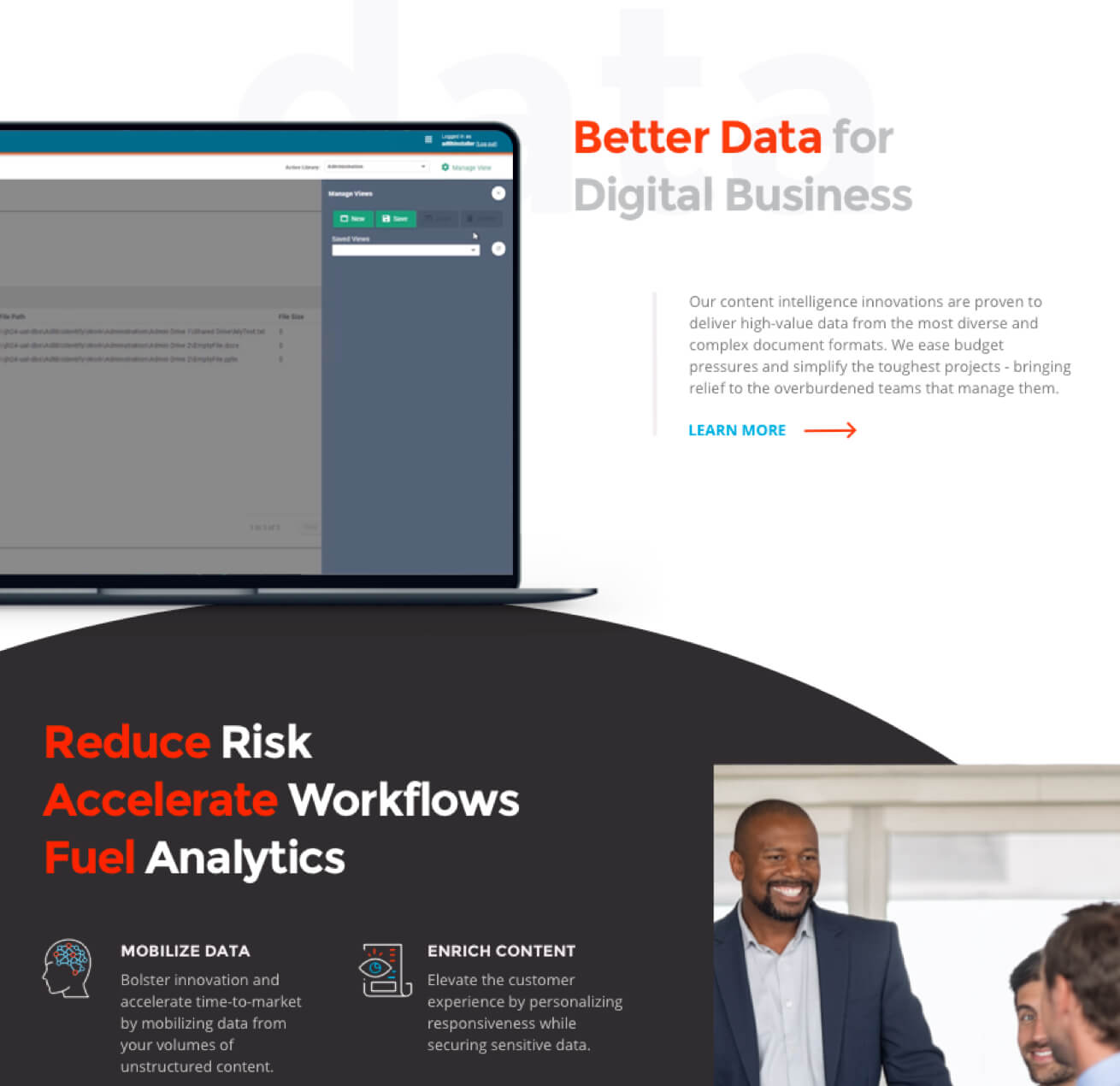 Meeting Design Challenges
We collaborated with our client to produce a branding mood board, while also executing interesting typography and curved design elements.