SmartBug® jump-starts inbound and sales for a global IT solutions company
---
Background
Axians, a VINCI Energies brand, is a leading global IT solutions company and full-service provider that leverages an extensive network of industry professionals and custom services to solve IT problems. Axians helps clients align internal processes, optimize their operations, and make insightful business decisions.
Pressing Needs - As Traffic Grows, Conversions Slip Away
Axians contacted SmartBug® as a brand-new HubSpot client. It had solid web traffic streaming in, but the Axians team needed a partner to help implement HubSpot, and execute an inbound marketing strategy to qualify and convert leads. At the same time, Axians' sales team was intrigued by the sales automation potential in HubSpot's Sales Hub, but needed the proper guidance to utilize everything the platform has to offer.
Needing the expertise to get full ROI out of HubSpot
Lacking inbound marketing assets
Further understanding of sales automation and Sales Hub capabilities
"Through our contact at HubSpot, we said, 'This platform is great, but we're going to need some additional training to successfully roll this out since it's new to our team.' They introduced us to SmartBug ... Once we signed on, the rest was history.
---
Jack Callahan
Head of Marketing and Communications, Axians
Biggest Concerns - Interested Visitors Falling Through the Cracks

Solid volume of website traffic with a need to convert visitors into leads

Recent hiring of marketing and sales talent, but needed a turnkey system for the team

Time-strapped and in need of an expert partner to build out a marketing automation platform
Our Solution - Creating a Lead and Sales-Generation Engine
HubSpot Implementation & Onboarding Sets up Global IT Conversions

Configure contact and company properties, and add custom properties as needed

Set up notification preferences

Customize cookie setting and privacy policy alert

Customize domains for email, blog, landing pages, and website

Configure email, blog, and social settings

Review and advise on needed integrations

Set up personas

Set up teams

Set up company branding

Update language and region settings

Install email templates

Define lifecycle stages using SmartBug standards

Create set of as many as five lists

Create up to three key internal workflows, including lifecycle transitions and notifications for sales

Integrate with Google Analytics

Exclude traffic and configure filtered views in reporting

Provide significant and scalable reporting dashboards for sales reps
Coaching For Sales Automation & Inbound Success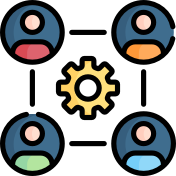 Persona Development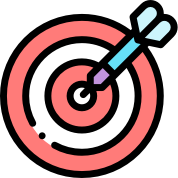 Goal
Planning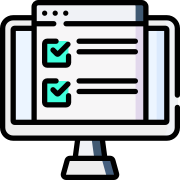 Content
Audit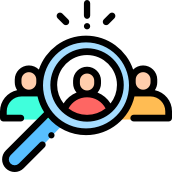 Ideal Customer Profile (ICP)
"SmartBug has been so thorough in getting our team acclimated to HubSpot that there really weren't any questions. It was just on our team to go to work.
---
Head of Marketing and Communications, Axians