Overview
Game Ready® is the leader in post-operative recovery. The company needed help transitioning from traditional marketing efforts into a strategy that integrated inbound marketing for traffic and lead growth.
Organic
Traffic Increased
347
%
Total
Traffic Increased
232
%
Background
Game Ready® is the first-ever sports medicine and postoperative recovery device that simultaneously delivers active pneumatic compression and adjustable cold therapies resulting in expedited injury recovery for patients. The company developed the recovery solution using NASA technology and continues to evolve and provide the latest technology with each new product launch.
Products offered by the company include flexible wraps for the neck and upper back, lower back, hand and wrist, elbow, shoulder, hip and groin, half-leg, knee, and ankle. The expansive product line ensures that injuries of all types, no matter where on the body, can recover as soon and as successfully as possible.
Game Ready has been getting players back on the field sooner for nearly 15 years. "We know how important it is for athletes to get back in the game as soon as possible," said Game Ready's Marketing Director, Kelly Hansen. "We needed to grow and expand our business as much as possible, but old marketing solutions weren't working. That's when we turned to SmartBug Media."
The Problem
Transitioning to an Inbound Marketing Approach
To gain a complete understanding of the marketing challenges Game Ready® faced, we performed an inbound marketing assessment and gap analysis to analyze marketing activities and future goals. The findings helped us create a robust analysis leading to a comprehensive inbound marketing plan and strategy. The analysis included an assessment of the existing website, content marketing offers, website traffic growth activities, lead conversion and segmentation opportunities, and lead nurture pathways.
"By viewing the Game Ready marketing initiatives holistically, we were able to establish what inbound opportunities to go after first, in addition to how to make current, traditional marketing efforts integrate seamlessly with the new inbound marketing strategy," said Ryan Malone, our founder and CEO. "The findings of the analysis launched an inbound marketing program that optimized website performance and ensured a direction for targeting leads online."
To start, we leveraged the all-in-one marketing platform HubSpot. "In order to achieve the right kind of data to make important decisions, you really need a platform like HubSpot," said Malone. "Everything is in one place, and the analytics work together to show you how you can improve month-to-month." Using HubSpot brought to light keyword optimization opportunities, lead conversion pitfalls, and included all of the tools needed to correct the direction of the current inbound marketing strategy.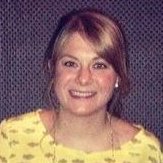 SmartBug Media gets it. They were able to quickly understand our business and put together an inbound plan that has consistently delivered results that increase month over month."
Kelly Hansen
Director of Marketing, Game Ready
Our Solution
Leaving the Competition in the Dust
Persona Development
Keyword Strategy
Blogging
Premium Content Offers
Conversion Paths
Website Design Consulting
Full-Service Inbound Marketing
The Game Ready® marketing team faced competition both from other medical device companies and from traditional treatments. Traditional marketing efforts were having less impactful results for the company, and it became clear that the way prospects, leads, and customers consumed information about the company was rapidly changing. Game Ready implemented the strategy we provided to help change the course of its marketing strategy, bringing online efforts into view.
We worked together with Game Ready to establish and focus on the following goals:
Increase organic website traffic consistently on a month-to-month basis
Grow total number of leads by a minimum of 20% month-over-month
Continue to analyze, refine, and execute a relevant keyword strategy
Implement relevant offers and strategically placed calls to action on the Game Ready website
Based on the goals above, we recommended that Game Ready do the following to see significant growth:
Improve organic website traffic by identifying well-researched and attainable keywords used in search engine optimization and blogging
Create shareable and valuable content for lead conversion
Segment and nurture leads based on identified needs
Divide campaigns in HubSpot by body part injured and type of sport
Design website so lead conversion pathways are obvious for the user and easily navigable
The Results
Unmatched Results
Through our full-service inbound marketing solutions, Game Ready® surpassed the initial goals set for the company. Within the first six months of implementing the new inbound marketing plan, Game Ready saw in uptick in organic traffic by 52%. Within a year, organic traffic had increased by 171%.
To date, Game Ready has seen the following results:
Organic traffic has increased by 347% from the first month with an average of 9.8% month-over-month compounded growth.
Organic leads increased by 110% within the first year.
Organic leads increased by 312% and continue to grow month over month.
In addition, Game Ready has reported the following:
Lead quality increased 26% month-over-month due to targeting buyer personas and lead nurturing.
New product introductions are more successful due to lead generation success through inbound marketing.
Kelly Hansen, director of marketing at Game Ready said, "SmartBug Media gets it. They were able to quickly understand our business and put together an inbound plan that has consistently delivered results that increase month over month."
Going Forward
Together with Game Ready, we've continued to build online presence and are currently working to convert calls-to-action and landing pages at a higher month-over-month percentage utilizing Smart HubSpot tools.
"SmartBug Media has truly become an extension of our team here at Game Ready. We are excited to continue working together toward achieving our next set of goals," said Hansen.
See our full expertise in
See who else we've helped