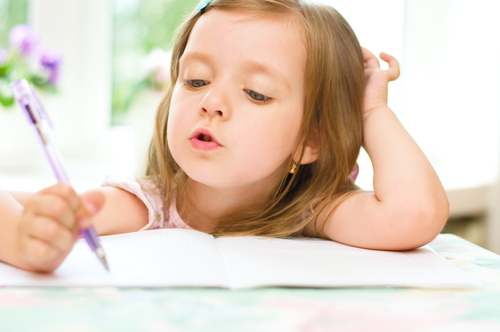 Writing Ebooks Like a Pro: 10 Strategies to Get it Done Fast
December 13, 2014
---
By Amber Kemmis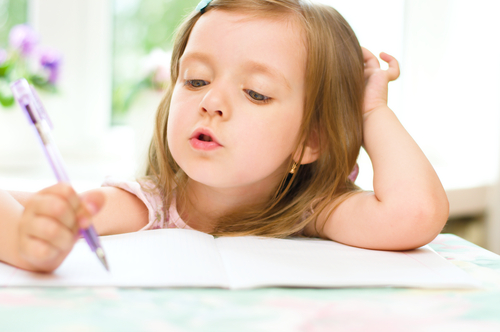 Leads are down, you need to act fast, and you know creating an ebook will likely do the trick. Unfortunately, time is money, and you've got little to spare.
It is true. Ebooks can be very time consuming to write, and there are some cases where you want to spend more time creating an ebook. However, this doesn't have to be the case all the time. When you need to write an ebook quick out of despirosity for leads or simply because you need to meet a deadline, try the tips below.
1. Determine Your Goals Upfront
Aside from the goals the ebook will help you reach in marketing like increasing leads, what should the ebook help the reader do? What should they have learned by the time they finish reading? Knowing this upfront ensures that you don't go off on a tangent when writing. Keeping this goal in mind as you write will keep your writing and insights on track.
2. Know the Target Buyer Persona
An all too common mistake with ebooks is that writers don't take the time initially to identify the buyer persona the ebook is targeted to. When writers fail to do this, the ebook can end up addressing pain points or problems that might not even be important to the buyer persona. In addition, developing a buyer persona and tailoring your ebook to that buyer persona ensures you have the right type, style and topic of content.
3. Create & Plan with a Good Outline
After you know the goal of the ebook and the persona you are targeting, create an outline that details the most important points and helps organize those points to make the ebook flow smoothly.
4. Repurpose Content
All of the above advice is great if you have to start from scratch, but you likely already have some content that can be utilized for an ebook. Blogs, case studies, other ebooks and old marketing materials are great places to start finding content that can be repurposed for an ebook. To learn more about repurposing content, download this ebook.
5. Get a Little Help from Friends
When you don't have time to write the ebook yourself, ask customers or experts in the industry to help you write it by contributing their stories and solutions. For example, The Top Ten Lead Generation Tips from Industry Gurus is a topic that just requires a contributor to share a 2-3 sentence tip they find valuable.
6. Lean on Statistics & Data
One of the easiest ways to create an ebook fast is to create a montage of industry stats on a particular topic. A great example of a topic that works well with this type of ebook is 100 Facts You Can Leverage to Get Your Boss Onboard with Inbound Marketing.
7. Utilize Your Ebook's Design Effectively
When the text in the ebook is on the lighter side, use design to help make up for it. A few things you can do with your ebook's design to improve performance while writing less include:
Increase font size

Start new sections or chapters on a new page

Use graphics to explain points rather than text

Use images to emphasize points and break up text
In addition to using design elements to play up your ebook, you can also save an ebook's design template so that the next time you create an ebook you won't need to start design from scratch.
8. Motivate Yourself by Reading
Motivation can be a big hurdle when your trying to write an ebook fast, but you can overcome it. The one thing all great writers do is read - a lot. When you feel stumped, stop writing and start reading. The words will soon come to you, and you may even get ideas for other sections of the ebook.
9. Choose a Type of Ebook that Is Quicker to Write
Along with montage of stats type of ebook, there are many other ebooks that are somewhat quicker to write than others. Some ideas and an example include:
Rules: 100 Rules for Inbound Marketing Success

Step-by-Steps: 10 Steps to Attracting More Website Visitors

Handbook: A Busy Marketer's Handbook for Writing Ebooks Faster

Quotations: 100 Expert Quotes that Will Help Improve Content Marketing

Q & A: The Top Questions & Answers Those New to Inbound Marketing Need to Know

Tips: 100 Tips that Will Help Improve Lead Generation

Lists: The Ultimate Checklist for Content Marketing
10. Steal Ideas from This Blog
Last but not least, why reinvent the wheel? While you may not be inbound marketing agency, the ideas and titles shared in this blog can be used for any industry, and we don't mind if you steal them. For example, 100 Expert Quotes that Will Improve Content Marketing can be modified by simply substituting a couple words to 100 Expert Quotes that Will Improve Your Health.
When you need to write an ebook fast, what do you do to accelerate the process? Share your ideas with us in the comments!

About the author
Amber Kemmis was formerly the VP of Client Services at SmartBug Media. Having a psychology background in the marketing world has its perks, especially with inbound marketing. My past studies in human behavior and psychology have led me to strongly believe that traditional ad marketing only turns prospects away, and advertising spend never puts the right message in front of the right person at the right time. Thus, resulting in wasted marketing efforts and investment. I'm determined to help each and every one of our clients attract and retain new customers in a delightful and helpful way that leads to sustainable revenue growth. Read more articles by Amber Kemmis.
Subscribe to get our new blogs delivered right to your inbox
Other insights you might like