By Paul Schmidt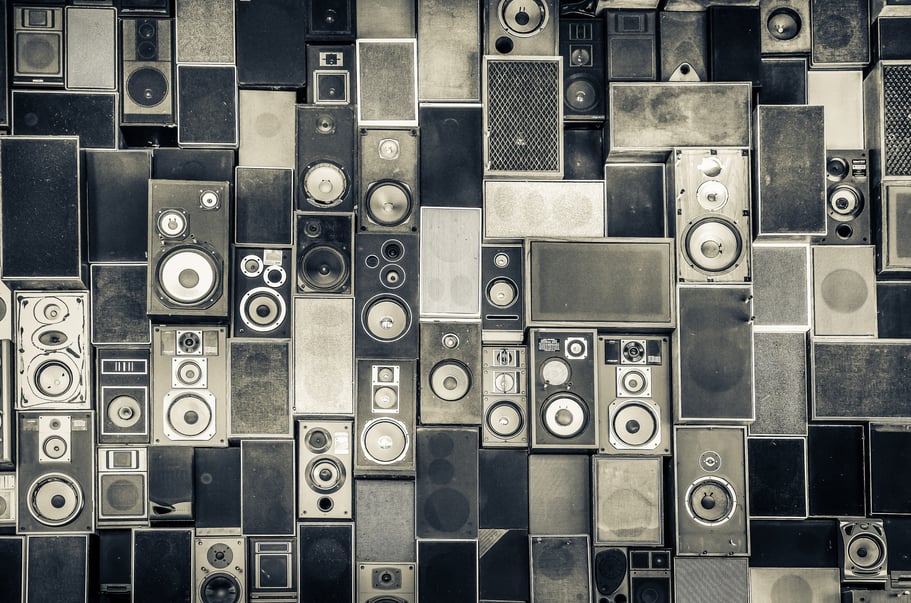 By the end of 2017, mobile traffic will account for 75 percent of global Internet traffic. Most of you aren't shocked that the world is moving to mobile, but that is a staggering rate. As you think of how you are reaching your customers or prospects, how are you taking action to keep up with this trend?
The big three tech companies (Google, Apple, and Facebook) have been hard at work solving this problem. Google's AMP (Accelerated Mobile Pages), Facebook (Instant Articles), and Apple (Apple News) are leading the charge for a better user experience. These new frameworks allow content to load more quickly and use less bandwidth than a standard webpage. This allows mobile users to load mobile content more than three times faster than a standard webpage.
Why are these frameworks so important for your organization? Your customers are looking for bits of information on the go and, most times, are not looking to browse your website, buy your product, or convert on your landing pages. They are simply looking for quick information. That is why these lighter-weight mobile experiences are the perfect fit for them.
Announcing AMP for your HubSpot blog
We are super excited to join HubSpot in announcing the rollout of AMP support for your HubSpot blog. This game-changing functionality will help you drive more organic traffic and delight your mobile visitors.
Why your customers benefit: By implementing AMP on your website, your mobile visitors are more likely to stay because it loads faster. Slower load speeds lead to higher bounce rates. With AMP, your customer goes right into the article: the exact reason he or she came to your website from search. Again, a better user experience.
Why you benefit: You benefit from AMP because of the increased likelihood that your search listings will show up higher in Google, as page-load speed is a ranking factor. Furthermore, Google is testing AMP pages in the SERPs (search engine result pages). By adopting Google's framework (much like Schema), you could see an improvement in your search listings. Here's an example of an AMP search result: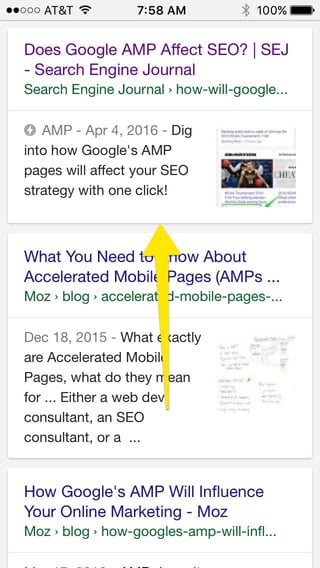 Lastly, another big benefit of HubSpot customers is that you don't need to add code to implement AMP. It's literally a single click in content settings to launch.
One thing to note before implementing AMP on your website: The lighter-weight AMP pages strip out elements on the page that cause it to load more slowly, such as third-party scripts and some JavaScript. This is especially important to understand if you are generating a healthy amount of leads through mobile calls to action, which may not show up on AMP versions of your blog articles. Test it out and see what elements are stripped out from your blog.
An easy workaround for this is using inline text links that bring people to other pages, landing pages, or articles on your website. Google is quickly evolving AMP by allowing publishers to add additional non-AMP-supported media (ads, videos, images) through the use of frames and other AMP-specific markups.
Another consideration in using AMP is if you are a publisher that monetizes your website through ads. AMP will strip those ads out unless you use its proper markup. As of Nov. 14, 2016, AMP has not been fully released to all HubSpot customer portals. However, after it is, here are the setup instructions:
How To Set Up AMP on HubSpot:
Go to content settings > Blog
Select the blog you want to want to implement AMP with
Scroll down to Templates and select "Enable Google AMP formatted pages"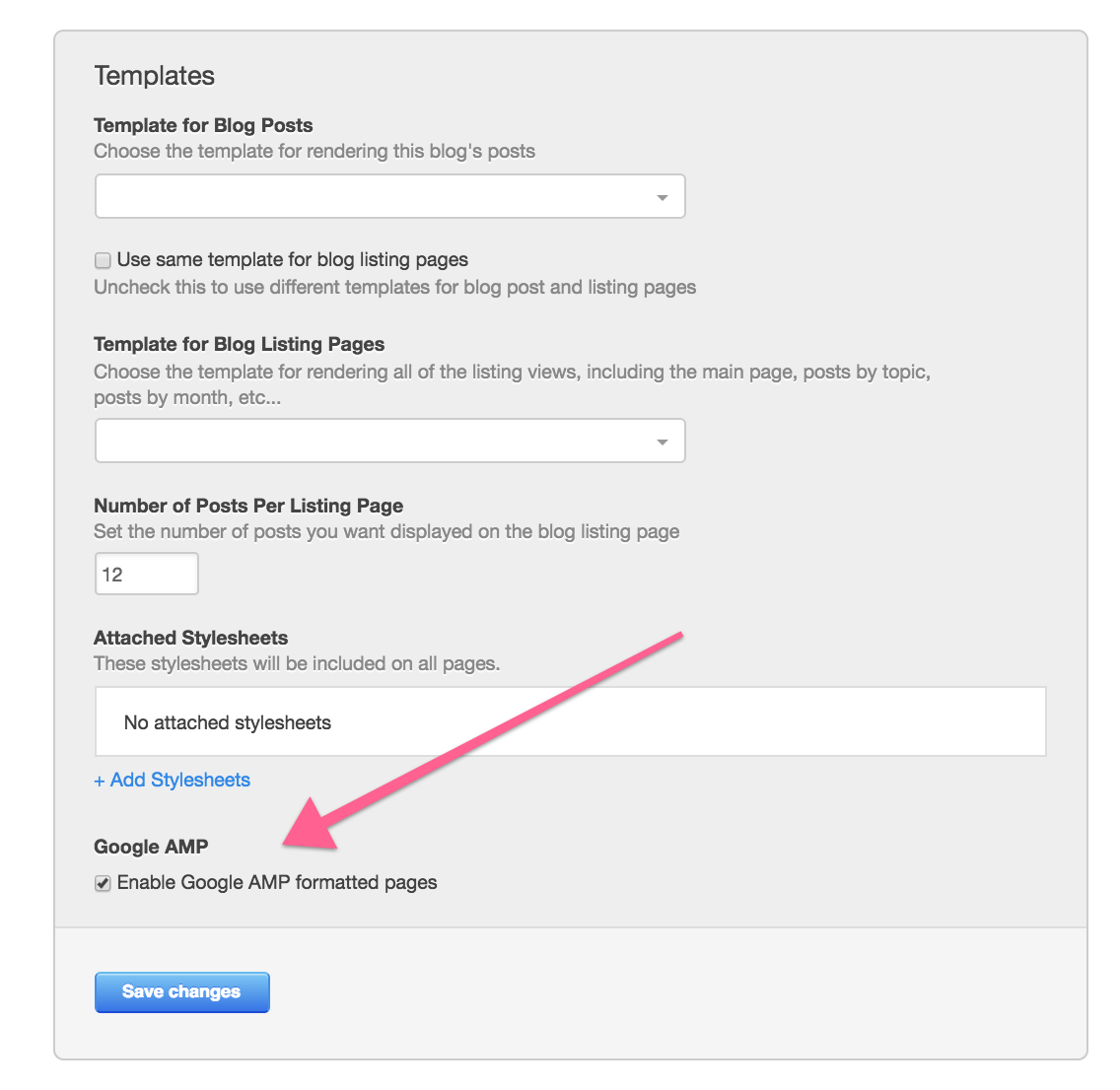 And voila! You now have AMP. As a final pro tip, benchmark your organic and mobile traffic prior to doing this so that you can see the impact.