By Ryan Malone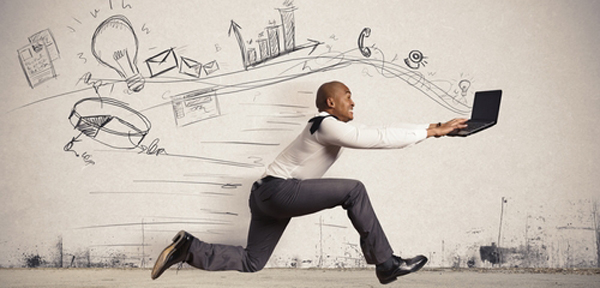 Search Engine Optimization (SEO) has a reputation of being highly technical and mercurial. Google makes frequent changes to its search algorithms and this can send SEOs and online marketers into a tailspin. But don't worry, you don't have to be an SEO expert to identify and fix the following two website mistakes. Read on to find out what the problems are and how to solve them:
Mistake #1: Your Website Is Not Crawlable
Web crawlers from search engines use links to index the content on your website. If search engines cannot discover links within your web content, they will not be able to index your pages. A website's "crawlability" directly impacts its search visibility.
Pages built using Flash or Java embedded links and navigation effectively hide links from crawlers. Similarly, if you place your main website pages or navigation behind a secure login form, then the crawlers will not be able to move past that form to discover your links. Browsers may also have a difficult time crawling websites that lack robust internal linking structures.
The Solution: Be sure to set up Google Webmaster Tools for your website. Then use Webmaster Tools to see how many pages of your website are currently indexed. If you have a total of 300 pages and only 150 are being indexed, then half your pages are not contributing toward your website's search authority. To remedy this problem, replace Flash and Java links with CSS coded links. If you lack an internal link structure, build more links that point to the most important pages of your website. Finally, build an HTML site map online and submit your XML sitemap to leading search engines.
Mistake # 2: Your Page Titles and Meta Descriptions Are Incomplete or Underperforming
In a recent video interview Matt Cutts, head of webspam at Google, emphasized the use of title tags and meta descriptions for SEO. Title tags and meta descriptions are HTML tags within the code of your website pages. The title tag serves is visible at the top an open web browser window. The meta description is the paragraph of text visible right under the link in a search engine result. For example, the title and meta description for NYTimes.com is:

Title: The New York Times - Breaking World News & Media
Meta Description: Find breaking news, multimedia, reviews& opinion on Washington, business, sports, movies, travel, books, jobs, education, real estate, cars & more.
This meta data is fundamental to SEO because it tells the search engine's what a page is about. But more importantly, the meta description can influence whether or not a searcher clicks through to your website. The meta description is a business website's opportunity to make an elevator pitch to the searcher. You want to convince them that they've found a high-quality answer to their query and incentivize them to click through. Without meta titles and descriptions, your pages will be less visible in search results and convert fewer clicks from organic search.

The Solution: Webmaster Tools identifies website pages missing meta titles and descriptions. Most website platforms will have SEO tools where you can edit these tags using a form. It is important to keep the titles and meta descriptions unique across all pages of your website, as search engines will penalize sites with duplicate meta data. Test different types of meta description copy throughout your website to see which copy converts the most clicks.
Does your business website use Google's free Webmaster Tools or other software to identify easy SEO fixes? Share your SEO questions with us in the comments below and we'll be happy to help!