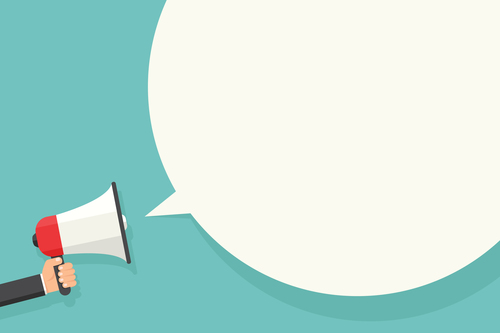 This Week in Inbound Marketing: HubSpot CRM is Out of Beta and Free for Customers
June 28, 2015
---
By Dolly Howard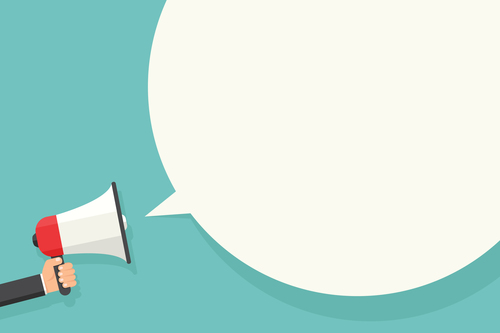 **UPDATE** The original original post stated that the HubSpot CRM is free for everyone to use. Let it be known that the CRM is free to all existing HubSpot Customers. Sorry for the confusion. **
Welcome to our weekly edition of SmartBug Media's inbound marketing round up. In order to help you stay as up to date as possible on inbound marketing trends, HubSpot updates, and more, here are a few of our favorite news items:
New & Noteworthy
HubSpot Takes its CRM Out of Beta Stage
Inbound marketing and sales software, HubSpot has announced that its Client Relationship Management (CRM) software is now out of beta stage and is available for all HubSpot customers, free of charge. More than 60,000 companies utilize the HubSpot CRM, in combination with the company's sales acceleration software offering Sidekick and Sidekick for Business. Read More Here.
Facebook Messenger Available Without Facebook Account
Recently, Facebook made an update to its messenger tool that will allow all individuals access to the chat tool, even if they do not have a Facebook account. See How it Works Here.
Instagram Announces Better Search & Explore Functionality
In order to make it easy for users to find people, places, and tags, Instagram has made updates to its search and explore tools including trending and most popular posts. Read About the Update Here.
Facebook Introduces "Moments"
As a way to share photos privately with friends, Facebook has created a new tool called Moments. Moments will help friends share and collect photos from an event, vacation, or anywhere that involves shooting multiple shots of the same moment. Read About this Update Here.
SnapChat Now Offers 3V Ads
In an attempt to help marketers reach a growing audience of 13 - 34 year olds, Snap Chat is now offering 3V ads. The ads will be available in the Live and Discovery modes and will be accompanied by robust analytics. Read About the New Ads Here.
Twitter's Periscope Now Allows Web Replays
Periscope is now offering web replays. All you have to do is click on the periscope broadcast link in a browser and you will have 24 hours to watch it back. See More Here.
SmartBug Media Hires Fifteen-Year Marketing Veteran as Senior Consultant
Recently, SmartBug Media hired Jessica Vionas as a Senior Inbound Marketing Consultant. Vionas will lead the strategy and implementation behind inbound and content marketing activities to help a portfolio of clients exceed their sales and marketing goals. Read About Jessica Here.
Helpful Tips to Grow Your Inbound Marketing
MoPub, Twitter's Best Kept Secret
Twitter acquired MoPub, a mobile app ad network, ad server, and real-time bidding exchange, for $350 million in stock back in 2013, but we haven't heard much about it since. However, it could be Twitter's greatest weapon in the mobile ad space. Read an Interview with Janae McDonough, MoPub Lead and Twiter's senior director of exchange, here.

Free Ebook: The Inbound Marketer's Guide to Maximizing Trade Show ROI
The traditional approach to tradeshow marketing is broken: business development teams spend money for booths and sponsorships, let a few prospects know they'll be attending, hurry through some demos, and come back to the office with more ideas in notebooks than business cards in hand. There is a new way. Learn how to utilize Inbound Marketing to improve your trade show ROI. Download the Ebook Here.
Top 25 Inbound Marketing Terms Explained Using Star Wars [Free Glossary]
There are a lot of terms in inbound marketing that may be foreign to newbies just started on the path to becoming a Jedi. Below we offer definitions for the top 25 inbound marketing terms using the Star Wars universe to illustrate. (Because, well, why not. Get the Glossary Here.
6 Inbound Priorities for Small Marketing Teams
The idea that you need a large marketing team to be successful with inbound marketing is a myth, provided you have your priorities straight. You want to make sure you aren't wasting any time and are only focusing on tactics that will bring you results. Whether you are a one-man show or the size of a starting basketball team, here are six inbound priorities you should be focusing on. Read More Here
Tips for Developing a Data-Driven Marketing Team
Metrics are key to assessing the success of your marketing efforts and iterating upon initiatives for optimal performance. Without measurable numbers to benchmark against, your SMART goals become SART (which is really just RATS)! But short of hiring a gaggle of mathematicians, how do you train your marketing team to embrace numbers and love them as much as much as cat videos? Try one or more of these six tips for developing a data-driven culture within your group. Read More Here.
4 Ways Fortune 500 CMOs Leverage Inbound Marketing
While inbound marketing may be obvious to many entrepreneurs, we are still in the early days of this as part of the Fortune 500 CMO's quiver. For the next generation of CMOs that are thinking of using inbound marketing as a strategy, below are 4 key tips that we've learned over the past year that the best of the best use to succeed with inbound marketing. Read The Full Article Here
7 Steps in Creating a Winning Social Media Marketing Strategy
Recently, Sprout Social created a report that encompasses the most-needed steps of a social media marketing strategy to ensure that your social media marketing campaigns contribute to your brand's greater business objectives. Read the Full Article Here.
The Latest Marketing Reports
Adapt or Die: Report Calls for Channel Marketing Overhaul
A new report discusses the changing landscape of customers who are purchasing IT services. The report advocated a focus on using content to reach out to customers, such as research reports, infographics and videos, being able to "offer some thought-provoking opinions, backed up by relevant insights" and generally creating conversations with customers. Read the Entire Report Here.
Brand Awareness Tops List of B2B Mobile Marketing Priorities
The "State of B2B Mobile Marketing" report published by Regalix shows that 67 percent of B2B marketers want to increase brand awareness through mobile marketing, making it the top priority. Read More Here.
What's New with HubSpot?
HubSpot Named Leader in Customer Satisfaction Among Business Software Products in Massachusetts
G2 Crowd, a leading platform for business software reviews, today announced HubSpot has received the highest customer satisfaction ratings in its Massachusetts Gridscape, a visualization of 35 Massachusetts-based business software companies drawing from user satisfaction and market presence. Read About the Honor Here.
Keep Your Contacts in HubSpot CRM Up-To-Date with Zapier
Having a CRM system doesn't do you a lot of good if it doesn't "talk" to the other parts of your sales process. Today, we're taking a big step in making connecting the many tools and parts of your company to HubSpot CRM easier with the new Zapier integration with HubSpot CRM. Read More Here.
What other news have you heard about recently?

About the author
Dolly Howard was formerly Director of Marketing for SmartBug Media. Previously she worked as a senior marketing consultant leading SmartBug Media clients in strategy for lead conversion improvement and total marketing ROI. As a past HubSpot employee, Dolly is excited to share her knowledge and help enterprise companies grow their business. Read more articles by Dolly Howard.
Subscribe to get our new blogs delivered right to your inbox
Other insights you might like