By Ryan Malone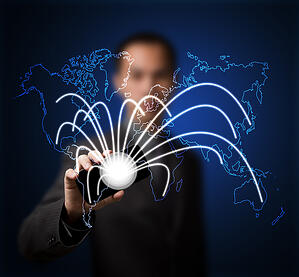 White papers are reports that can address a business issue, showcase a product, or outline a competitive situation. Longer than a blog post, but shorter than an e-Book, research indicates buyers prefer shorter white papers; the recommended length is four to seven pages. They are created for four major reasons:
Sharing technical knowledge
Generating publicity
Distributing business information
Attracting prospects
After all of the time, money and effort to write, edit and design a white paper, the next question usually is – "Okay, now what?" How do you most effectively leverage white paper marketing - sharing the information you've gathered for the benefit of your company?
Sell the Value
Readers are more than willing to share their contact info in exchange for valuable information. Make sure that your calls to action, banners, emails and landing pages all tout the value of the white paper. Offering snippets of the paper as a "preview" will go far in enticing folks into sharing their info for your information-packed white paper. And if you have a reader that sends you positive comments, be sure to ask if you can use their testimonial on your website and in advertisements.
Spread the Word
Organizations – large and small – rely on the networks of their employees, customers and fans to share information. Building a network of followers will ensure that your publications, blog posts, LinkedIn and Facebook statuses and Tweets reach more than just your circle. Do your research. Who is talking about the issues you address in your white paper? Who else is composing blogs, forming LinkedIn Groups, starting online forums, social communities, periodicals and so forth communicating with your intended audience? But if you're not already a member of these communities, be cognizant about how you approach them. No one likes to see a new member join, not comment or share anything, then start waving their product or information in your face. Build the relationships first by re-tweeting, commenting, downloading and sharing the offerings of others before you launch into what you'd like to share.
Repurposing, Reusing, Recycling
Hours of creativity and effort went into the birth of your white paper. Make full use of the expenditure of time and money by using the information that was gathered - multiple times. Don't think of it as a completed project when it is published. The best use of white paper marketing includes using portions of the paper for:
Articles
Videos
A series of blog posts
Podcasts
Webinars
Live speaking appearances
Make sure you can share two or three major "take-aways" or important messages from your paper and real-life examples of your ideas in action when you are speaking or being interviewed by media outlets.
White paper marketing is your opportunity to expand beyond the normal 140 character pitches that we've become so accustomed to receiving. When a prospect is considering your products or services, the more compelling information you can provide, the more likely it is that they will do business with your firm. Need assistance in creating a white paper? Contact SmartBug Media – we've created successful publications for new homes, solar energy, online databases, assisted living communities, engineering, medical devices and much more.
Have you published a white paper yet? What were the results?