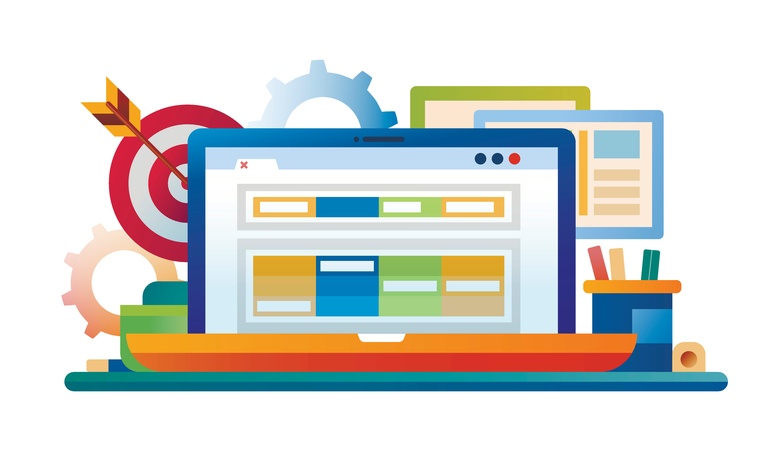 Sales Collateral Audit: What Is It, and Why Is It Important?
October 17, 2016
---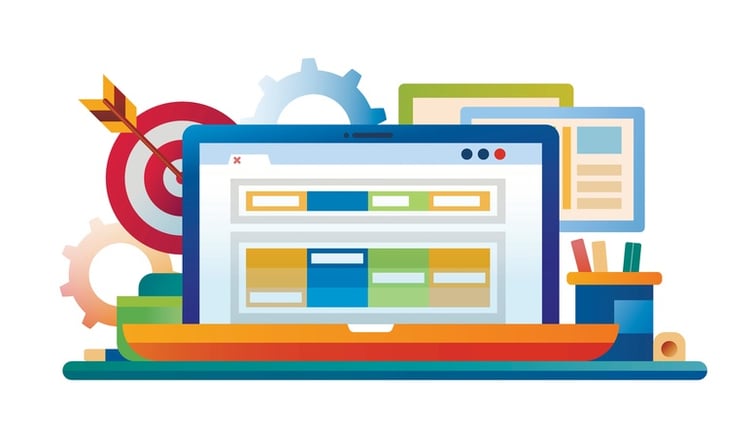 Early in my career, I worked for a major newspaper in advertising sales. Before going on sales calls, I'd print out a "sales deck," which included details about our product, benefits, and pricing. I'd put a stack in my work bag, head out to my territory, and meet with existing clients or prospects.
I'd follow up with an email to the contact, which typically included next steps, as well as a copy of the sales collateral we talked through in our meeting.
In today's digital marketplace, sales collateral delivery might be different, but it's still just as important. Consumers want something tangible they can read through and share with their team.


What Is Sales Collateral?
A broad definition of sales collateral is anything that helps move a prospect through the sales funnel. While this isn't a comprehensive list, sales collateral is often in the form of:
Product data sheets
Sales presentations
Web content
White papers
Case studies
Pricing sheets
The best content for sales comes when marketing and sales teams are aligned and the target persona is top of mind when developing collateral.
Complete the Sales Collateral Audit
An audit of your existing sales content will help you assess what content you have and where you may need to focus your efforts. A comprehensive audit will also organize the process for brainstorming sales collateral ideas:
1. Build an Audit Spreadsheet
Within the spreadsheet, you'll want to have the following columns:
Date Updated

Content Piece Name

Content Piece Type (e.g., Case Study, Website Page, White Paper)

Link to Piece

Persona

Status (Existing/Needs Updating/Create)

Priority (High/Low)
2. Interview Your Sales Team
What collateral are your salespeople using in their conversations with prospects? It's not uncommon for salespeople to develop their own tools, which can be good and bad.
In my experience, I've uncovered some really great content pieces during this process. A fantastic salesperson who is deeply invested in solving your customers' challenges can explain your product or services and their benefits unlike anyone else. I've also uncovered some really bad content pieces during this process. Clip art, messy formatting, and altered company logos—all things that can damage a company's overall brand—can be avoided when content is easily accessible and useful.
Don't forget to ask your sales team members to forward emails where they answer prospect questions. These emails can be a gold mine for developing incredibly useful sales collateral.
3. Search Your Shared Drive
Whether your team uses Google Drive or another tool, be sure to comb through your files to see what sales content you have to add to your sales collateral audit spreadsheet.
4. Search Your Website
Your website is often full of sales content that either needs updating or can be repurposed for other sales collateral.
Aligning Sales Collateral With Personas
Personas are critical to the success of any marketing strategy. If you haven't taken the steps to fully develop your company's personas, make it your first priority.
Not sure where to start? Here's a great resource:
.
Even if you have an uncomplicated sales process, it's likely that you're selling to various personas. The way you speak with the president of a small business, for example, would be vastly different from how you speak with the marketing manager of a midsize company. Their goals—both personal and professional—are different and therefore require a different sales approach.
If you're approaching the sales process in a one-size-fits-all way, you're probably missing out on a great number of opportunities.
Once your personas are fully developed, you're ready to jump into the content audit.
Identify Sales Collateral Gaps
You know that spreadsheet you created? It's time to put it to use. Take all the information you've gathered and fill out the audit spreadsheet accordingly. Filling out your audit spreadsheet will help you quickly identify where you need to focus your efforts.
Are you heavy on content for a particular persona? Is content for another persona robust but outdated? Do you have a ton of case studies but no product data sheets?
Identify those gaps and prioritize what's most important to tackle first. Those priorities should be aligned with sales goals.
Empower Your Sales Team
After your audit is complete, take the time to get your sales team up to speed on what steps you took as a part of the process, where all collateral can be accessed, and where the sales team can submit ideas for future pieces.
Make a habit of regularly attending internal sales meetings so that you can ensure you're aligned with company goals, sales challenges, and customer challenges. These meetings are also a great time to present a new piece of sales collateral. What good is a piece that's developed but no one knows exists?
Schedule a Recurring Sales Content Audit
Don't fall into the trap of doing a content audit just once. To stay on top of keeping sales collateral relevant, you'll want to schedule a recurring audit. Quarterly audits work well for most organizations, and after your first audit, the process will be much less time-consuming.
A sales collateral audit is an essential step in your overall content strategy. The resources within the audit should be relevant to the personas your team is selling to and easy for your sales team to access. After all, you want your team doing what it does best—selling, not searching for or creating content.

Subscribe to get our new blogs delivered right to your inbox
Other insights you might like