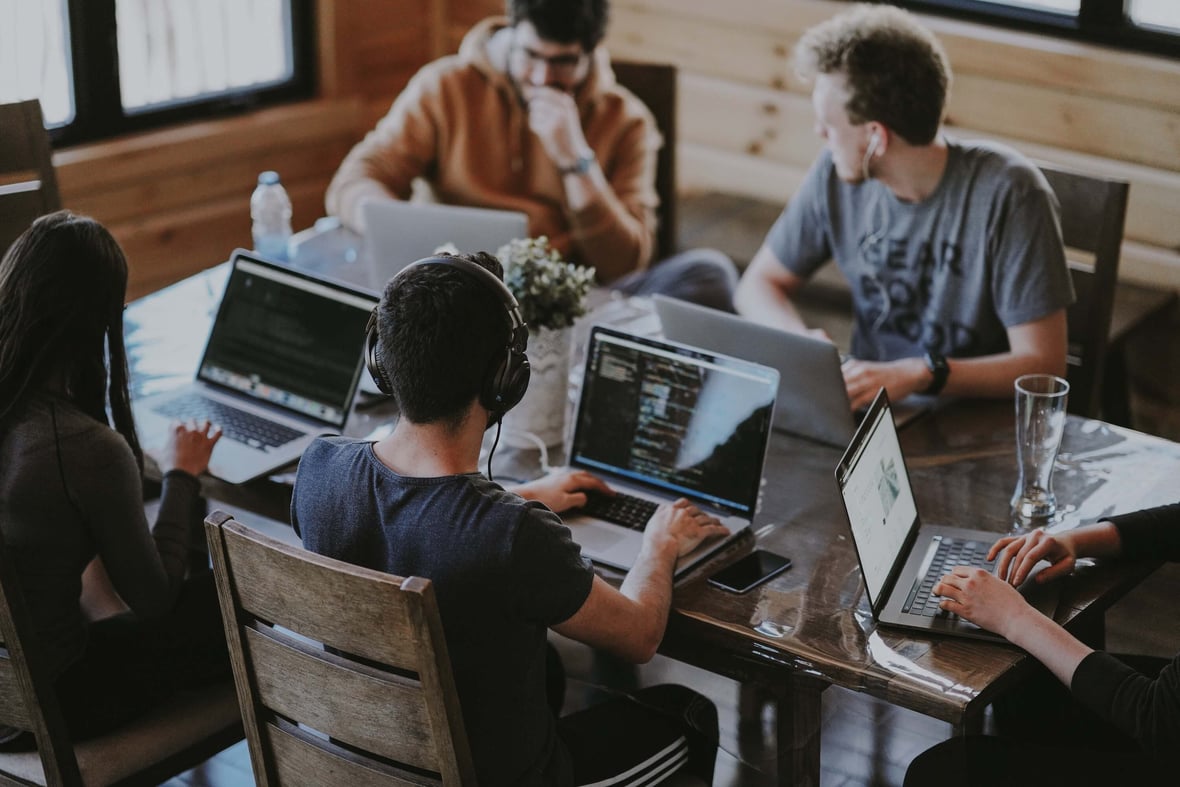 Questions to Ask Your Web Developer
November 8, 2018
---
By Tessa Flores
You've decided you need a website update or maybe even a brand new redesign. You've got the sitemap figured out and the design is complete. All that's left is to bring in a developer to build it. Before your developer gets started on your project, you may want to know the answers to some common questions that come up during the build phase.
How long will my project take?
You're excited that you're finally updating your website, and you can't wait to see how it will look and perform. One of your first questions is probably going to be, "How long will it take to build the new site?"
Rome wasn't built in a day and your site won't be either. The timeline will depend on several factors. When figuring out how long a build will take, some factors to take into consideration are the number of webpages needed, how complex the layout of each page will be, and how many integrations or plugins might be needed for special functions or features.
The level of experience your developer has may also come into play here. If the developer has built a lot of sites with a similar scope to your project, it could be a piece of cake for them. If it's one of their first builds or if they're less experienced with some of the features your site requires, they may need some time to work through those challenges. Remember to be patient during the build phase and not rush your developer to cut corners to finish the product sooner.

How much will it cost?
This is similar to the first question. A lot of the same factors will be used to determine the price range for your project. A more experienced developer will likely charge more than a less experienced developer. The number and complexity of the webpages can also add to the total cost. In the end, the price will vary.
How easy will it be to add features in the future?
More than likely you will want to make changes after your new site goes live. Once it's been up for a while and you've seen how it's performing, you may figure out ways to improve your site. You'll want to be sure that it's simple for you to make small changes, like copy or image updates. Or if there are bigger updates that require more effort, a developer should be able to easily hop back in and build out new pages or features.
Will the site be mobile friendly or responsive?
According to Statista, in April 2018, 51.2 percent of internet traffic worldwide was viewed from a mobile device. These days, it goes without saying that your site needs to be mobile friendly. The desktop version of your site will be difficult to view on a mobile device. If your visitors aren't easily able to read your content, they are more likely to leave in search of answers elsewhere. You want to be sure your visitors are having a good experience while browsing your site on a mobile device.
Will any training be provided?
If you have little experience updating content on your website, it would be helpful to ask if your developer can walk you through some of the basics. If your site is built in a content management system (CMS), it should be pretty simple to change out copy and content. Your developer can walk you through how to make these edits, create pages and posts, or update anything else you might have concerns about. This way, you won't need to keep going back to your developer for every little change you might want for your site.
What do you need from me?
Your developer may need you to provide them with copy, your logo, and other images for the initial build. Send over everything that may be useful, such as a brand guide or other important materials related to the new design. You should also be easily available to answer any questions the developer may have while they're working on your site.
Questions your developer may have for you.
Before your developer begins building your site, they may have a few questions for you as well. They might need to know if there are any specific integrations you will need, such as a chat service, heat maps, or videos. They may need clarification on aspects of your design that aren't clear from a static mock-up. For example, if your vision for your new site includes any animations or hover effects, they may need to get a description or examples of how these will function on the live site.
Your new web project is important. Be sure to take the time to ask questions so that the final outcome will be successful and perform better than ever.
Annie Spratt

About the author
Tessa Flores is a front-end developer for SmartBug Media. Along with website design and development, she also has experience in inbound marketing. Read more articles by Tessa Flores.
Subscribe to get our new blogs delivered right to your inbox
Other insights you might like