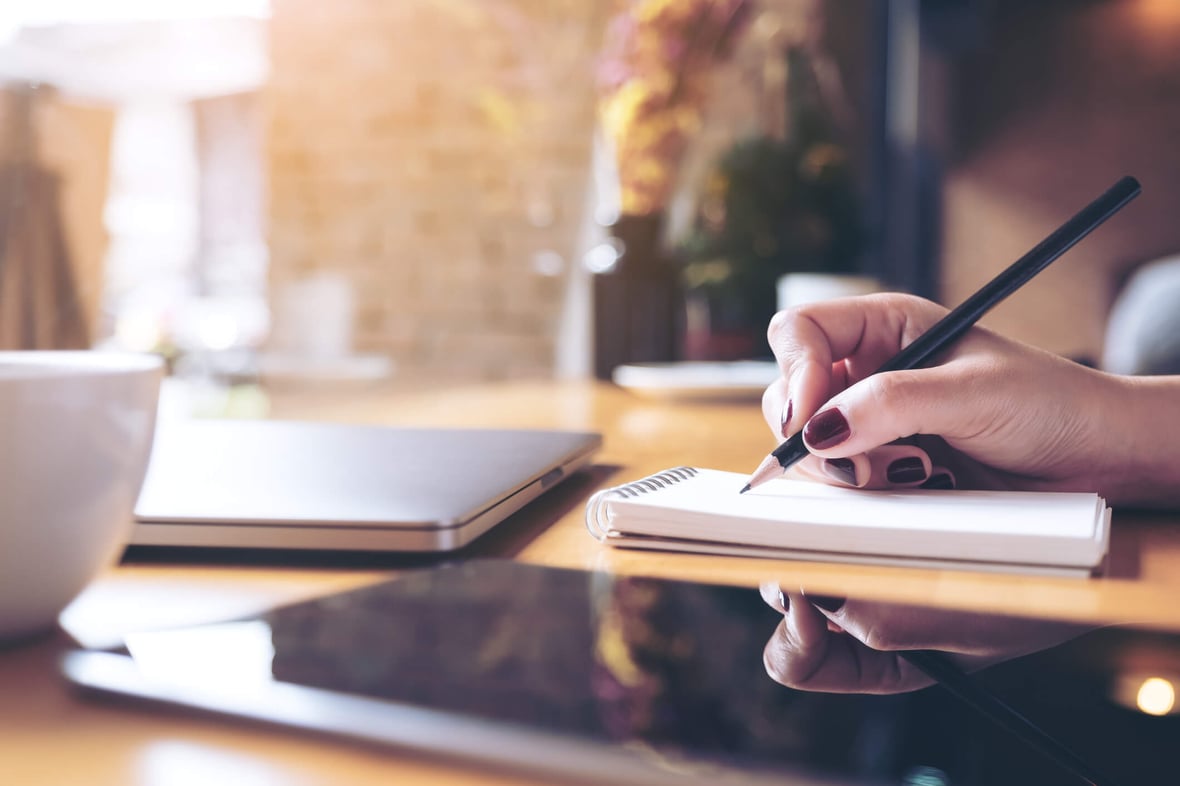 Best Practices for Adding Medium to Your Blog Strategy
March 14, 2019
---
By Meg Andersen
If you regularly publish on your company's blog, you may already be seeing the benefits of business blogging. On top of posting regularly and promoting content on social, there are other strategies to increase your content's discoverability, including posting on Medium, a publishing platform launched in 2012 by Twitter's former CEO, Ev Williams.
Medium was designed to be a platform where anyone could read, share, and exchange ideas on a vast range of topics in the form of "stories," or blog articles. Today, you'll find everyone from freelance writers to well-known brands publishing and engaging with content as part of Medium's audience of more than 86 million unique monthly visitors.
Like any platform, Medium has its limitations, but there are still a number of reasons to consider adding it to your content strategy. Read on to learn why SmartBug™ publishes on Medium in addition to our company blog, as well as some best practices to help your Medium content succeed.


Why Publish on Medium?
Meet Your Audience Where They Are
If your target audience is spending time on Medium, then you belong there, too! Some of the most popular topics on Medium include technology, startups, culture, politics, entrepreneurship, design, and science. If your audience is interested in one or more of these subjects, you may find that they have a strong presence on this platform.
By blogging on Medium, you can contribute to conversations that are already happening, and find ways to connect with individuals who are genuinely interested in your content.
The key is to publish educational, thought-provoking, and high-quality content that focuses more on your reader than yourself. Consider what unique perspective you could add to the subject that would be valuable to your ideal reader.
What kind of content would they share on their personal Twitter or send in an email to a colleague? Asking these kinds of questions can guide your content strategy on Medium and help you focus on the topics that matter most to your buyer personas.


Increase Your Reach and Engagement
Another benefit of posting on Medium is that it gives your content additional chances to generate engagement. By publishing content to your company blog and later syndicating it on Medium (we'll get to that in a moment), you're able to extend beyond your current blog subscribers and website visitors to reach a greater audience that may not be familiar with your brand.
Additionally, Medium's built-in social sharing options make it easy for users to share your content on their personal channels, further increasing the number of people who see your post. These new readers on Medium are also able to engage with your content more easily than on your company page, because they can comment without having to fill out a form.
Medium can also help extend your reach with strong SEO support. Medium.com has a domain authority score of 93 out of 100, which means search engines view content coming from the site as reputable and trustworthy. The higher the domain authority, the greater your content's likelihood of ranking in SERPs (search engine results pages). Because Medium's domain authority is usually higher than that of independent blogs or company websites, publishing on Medium can improve your content's discoverability.


Build Credibility and Thought Leadership
Similar to posting regularly on LinkedIn, contributing high-quality content on Medium allows you to position yourself and your company as an industry thought leader. If you're looking to build your reputation, Medium is a great way to showcase your work, share your perspective, and engage with other active thought leaders within your core topics.


Before You Begin
Keep in mind that there are always risks associated with relying heavily on third-party platforms. As with any external company or tool, it's risky to assume that everything you publish on Medium will be there forever. Additionally, the algorithms and internal decisions that affect your content's performance will always be beyond your control. Due to these risks, pairing Medium with an owned content source (your company website) presents a safer and more robust strategy in the long term.


Content Strategies for Medium
If you're convinced that publishing on Medium makes sense for your company, there are a few high-level decisions you'll want to consider as you get started.


Publications vs. Company Accounts
One of the first decisions to make is whether you will publish content from a single account for your company or through a publication. When you post from a company account, all of your posts will appear to have the same author (your company handle).
When you create a publication, you can feature content from different writers, whether that includes employees at your company or guest bloggers outside of your organization. Creating a publication allows for some added flexibility and visual customization, including the possibility of creating multiple publications down the road with each one focused on a unique topic.
One limitation to note is that a story can only live in one publication at a time, which helps Medium avoid repeat content. This means that if you submit a story to be featured in another publication, you cannot also include that in your own publication.
Here are a few examples of popular publications focused on a specific topic:
Another reason to consider creating a publication is that it provides an opportunity for employees to develop their professional brands as experts or thought leaders. For instance, part of the reason SmartBug has a publication rather than a company account is so that our individual employees (like me!) have the opportunity to contribute blog posts and receive credit, all while supporting SmartBug's content marketing efforts.
Incorporating posts by your team members not only helps you create a more robust content library, but it also helps employees strengthen their professional brands around their areas of interest and specialization.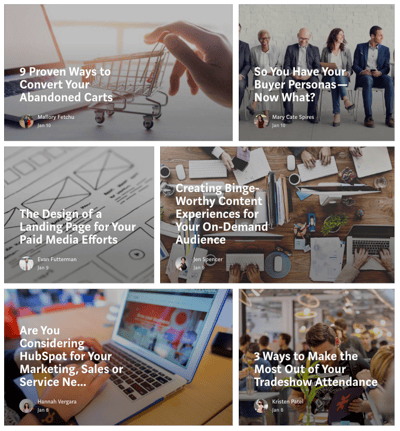 Publishing Original vs. Syndicated Content
Once you know whether you're creating a company account or a publication, there are two ways to add content: Create original content specifically for Medium or republish (syndicate) content from another site that you own, most likely your company blog.
If the goal of your Medium page or publication is to expand the reach of your blog content, syndicating is the way to go. However, reposting existing content incorrectly can hurt SEO if search engines flag it as duplicate content.
Thankfully, Medium has a handy import tool that allows you to easily repost existing content from your company website to your Medium account or publication without being flagged for duplicate content. Keep reading for tips on how to use the import tool and how to make your posts SEO-friendly.


Best Practices for Posting on Medium
Organize Your Content with Relevant Tags
Tags are a mechanism for Medium to organize and suggest content to readers by topic. Users on Medium can follow individual tags, which filter what kinds of posts they'll see on their individual homepage. When you search for tags to add to your post, you'll see a follower count next to each one. Be sure to test variations of each tag to see if there are abbreviations or synonyms that are more widely used. Each post is limited to five tags, so choose wisely!


Add Images for Readability and Visual Interest
Especially for long-form content, add images throughout the post to break up blocks of text. Thanks to Medium's intentionally simple design, images stand out on the page and help make content memorable.
Adding images is easy (see the steps below) with copy and paste functionality along with a built-in Unsplash feature that lets you add free stock images.
Make sure to use high-resolution images that are at least 1400 pixels wide for body content. Horizontal images tend to make a better user experience, particularly on mobile devices, because they require less vertical scrolling for the reader.


Use Medium's Import Tool for Syndicated Content
The benefit of using the import tool (or the Medium Wordpress plugin) is that it will add a canonical tag to your Medium post. This tag points back to your company website as the original source and lets search engines know which version should receive credit.
One way to check whether the canonical tag is in place is to right-click on your published Medium post, "Inspect" the page, and search (Cmd+F on Mac) for the word "canonical."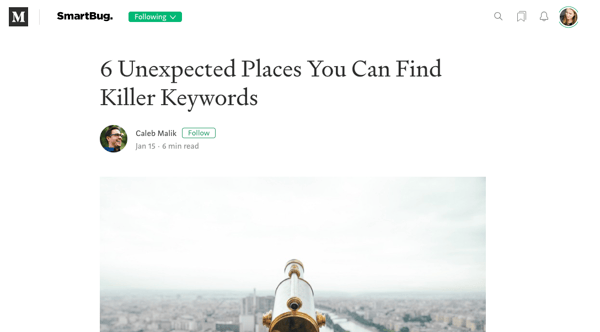 Using Medium's import tool ensures that your posts have the best chance of being discovered without being flagged as duplicate content.


Don't Syndicate Content Right Away
After publishing content on your company blog, give search engines at least two weeks to crawl and index the post before you import it to Medium. This will give your original post a chance to rank for relevant keywords and provide you with an initial snapshot of its performance.
Once you've imported it to Medium (using the import tool!), Medium will automatically add a line at the end of the post, saying, "This content was originally published at [link to your company website]."

Use Medium's Built-In Analytics to Learn About Your Audience
Make use of Medium's analytics to evaluate your content and generate ideas for future content. For example, looking at data on your readers' interests provides a fuller picture of the types of content they're most likely to read and share with their network.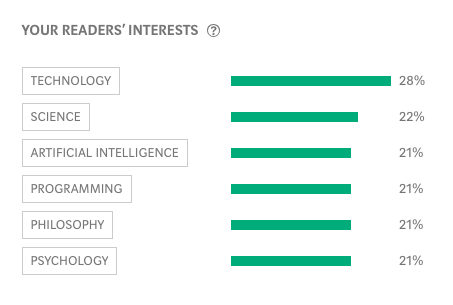 If you're already measuring performance of your company blog through a tool like HubSpot, compare your reports against your stats on Medium to better understand your current audience's interests and behaviors.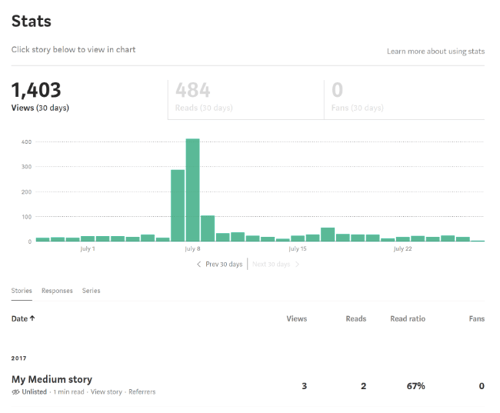 Keep testing, measuring, and evaluating your content regularly in order to inform new blog ideas and the overall direction of your content marketing strategy.


Publish Regularly
As with most marketing channels, consistency is key. To keep your Medium publication from being an afterthought, add steps to your production process to ensure that blog posts are being added to Medium on a regular basis. Make sure you're also planning regular times to log in and engage with readers and commenters to demonstrate that you are genuinely invested in contributing to the conversation. The more you engage with any social or content-driven platform, the more you'll learn and the better your content will fare.


Focus on Quality
When Medium founder Ev Williams launched the platform, he wrote:
"Medium is not about who you are or whom you know, but about what you have to say."
Medium is designed to prioritize quality content, where quality is measured by the level of feedback from readers (claps, responses, shares, and so on). Posts that achieve virality on Medium tend to be well-written, thoroughly researched, and thought-provoking.
This is partially why Medium's algorithm is designed to promote and elevate content that attracts the most engagement: On Medium, engagement denotes quality. For bloggers, this means that a high-performing post could have a long lifespan and become evergreen content if it continues to attract engagement.
Like most social, content-driven platforms out there, Medium is constantly evolving. What works for your Medium content one quarter might not work the next, so keep testing and measuring the impact of your content to learn what resonates with your audience.
If you're already publishing long-form, educational content, and/or you're aspiring to grow thought leadership within your industry, then Medium could be a strong addition to your content marketing strategy.
Have you experienced any major wins with Medium? Tell us about it on Twitter by tweeting at @smartbugmedia. We'd love to celebrate with you.

About the author
Meg Andersen was formerly an Inbound Marketing Senior Specialist at SmartBug. She is passionate about using digital marketing to create meaningful experiences and build stronger connections between organizations and their stakeholders. Read more articles by Meg Andersen.
Subscribe to get our new blogs delivered right to your inbox
Other insights you might like