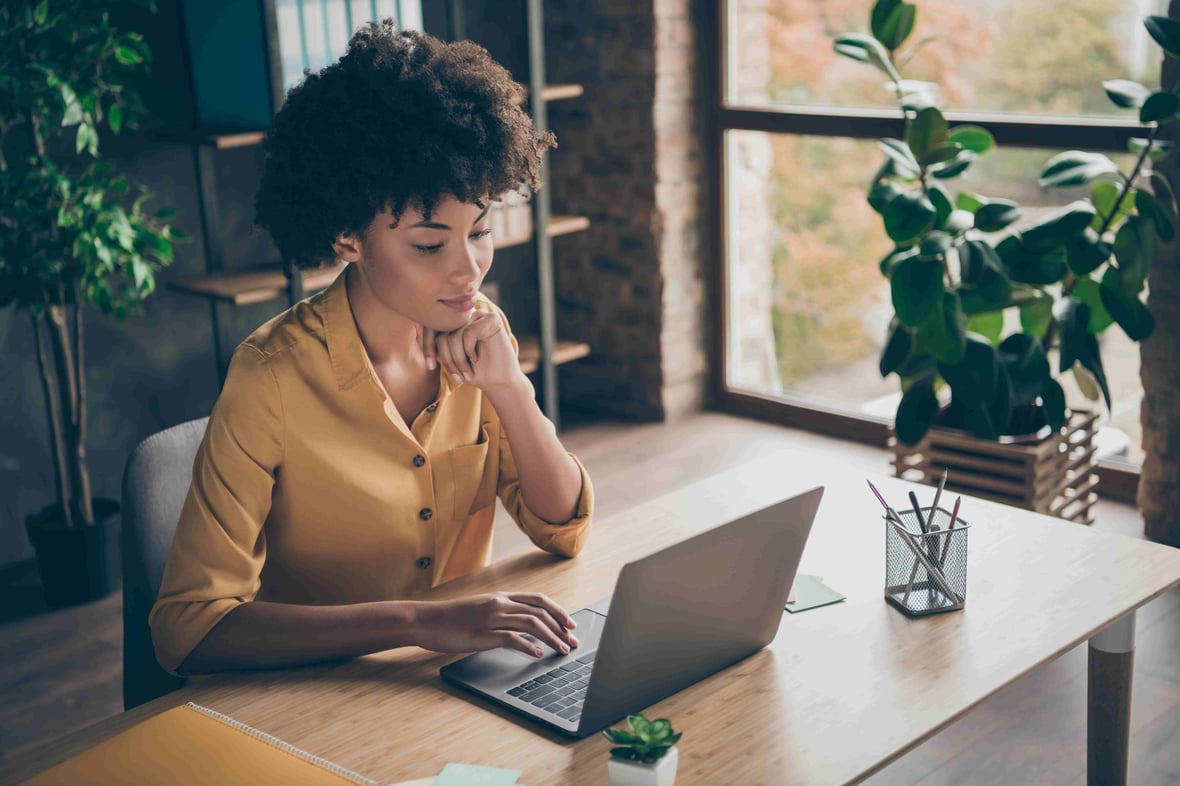 Marketing Hub Enterprise vs. Marketing Hub Professional: How to Know What Your Business Needs
December 9, 2022
---
The answer of who will win the HubSpot Marketing Hub Enterprise versus Marketing Hub Professional showdown isn't super clear-cut—one is not inherently "better" than the other. The answer really lies in which one will best meet your needs and help you reach your goals.
In case you're not familiar, HubSpot's Marketing Hub is a resource that puts all your marketing tools and data together in one platform. It offers four different tiers of features for every marketing budget (Free, Starter, Professional, and Enterprise).
If you're on a Free or Starter tier and are considering making an upgrade, we're here to help—we're going to break down the features of the Professional and Enterprise Hubs, their prices, and some tips for gauging which version will give you the most bang for your buck.
Features of Marketing Hub Professional
Marketing Hub Profesional expands on what you can find in the Free and Starter versions of HubSpot Marketing Hub. If you're ready to grab inbound marketing by the horns, Marketing Hub Professional is a great choice.
Let's dive in to some of the features you'll find when you upgrade from Free or Starter:
Marketing Orchestration: @mention your team, assign them tasks, and see your whole conversation without ever leaving HubSpot! This is great for teams on which more than one person's input is needed.
Custom Reporting: Visualize metrics that are important to your specific goals with custom dashboard and reports. Ideal for honing in on the metrics that really matter.
Web Traffic Analytics: Gather all your sourcing data in one easy-to-understand place. Excellent for seeing where your expanded, multichannel marketing efforts are leading.
Workflow Builder: Easily automate follow-up email campaigns, set up lead routing, and more to save your team time and effort. Fantastic for scaling work with a smaller team (and for anyone who wants to save time!).
Campaigns Tool: Group all your related content together in a campaign and measure the effectiveness of the campaign as a whole. Perfect for expanding inbound marketing efforts and seeing which messages resonate with your audience.
Ads Optimization Events: Optimize your ad campaigns for the most valuable leads for your business, leading to a higher ROI on your overall marketing campaigns. Amazing for seeing how your paid and inbound efforts are working together.
Dynamic Personalization: Reach your customers with the content most relevant to them with dynamic smart content across channels. Outstanding for reaching multiple audiences smoothly.
The upgraded features of Marketing Hub Professional cost $800 per month.


Features of Marketing Hub Enterprise
Marketing Hub Enterprise is HubSpot's most feature-packed Marketing Hub tier. It's ideal for large marketing teams, teams with particularly in-depth marketing processes, and companies with massive contact lists.
Here's a quick rundown of some of the features you'll only find in Marketing Hub Enterprise:
Multi-Touch

Revenue Attribution

:

This feature automatically connects every customer interaction to revenue. Great for monitoring which interactions are the most impactful for your business.
Team-Based Partitioning: This feature lets you assign your individual marketing assets to specific teams. Excellent for making sure each piece of your larger team has exactly what it needs.
Adaptive Testing: Conduct automatic, continuous testing to optimize your website's conversion rates. A fantastic time saver when you have tons of content to optimize.
Custom Objects + Behavioral Events: Capture data that's unique to your business—then segment, target, and report based on that data. Perfect for out-of-the-box businesses.
More EVERYTHING: Need more workflows, lists, custom reports, custom dashboards, teams, and more? Enterprise has your back.
Account-Based Marketing: Access company scoring, properties, templates, and pre-built reports to get your ABM strategy rolling. Amazing for a seamless transition to marketing to target accounts.
Email Frequency Safeguards: Set limits on the maximum number of emails a contact will receive in a certain amount of time. Fabulous for ensuring your multiple lines of business don't overwhelm any customers.
Multiple Scoring Properties: Make your lead scoring even more precise with multiple rules-based criteria. Outstanding for managing large quantities of leads or particularly complex lines of business.
Marketing Hub Enterprise is a $3,200-per-month package—and it does it all, including the features found in Marketing Hub Professional above!
Marketing Hub Enterprise vs. Marketing Hub Professional: Which One to Choose?
Now that you've seen the features each Hub has to offer, how do you pick which one is best?
We suggest looking at your marketing goals for the year. Then, determine how you'd like to measure those goals. And finally, see which Hub will help you reach and accurately measure those goals.
For example, if you're aiming to get a certain number of conversions from web traffic, save your team a certain amount of hours through automation, and optimize your paid ad campaigns, Professional is probably a great fit.
You should also consider the Professional Hub if you're newer to inbound or have a smaller team—the Enterprise Hub has a ton of incredible features, but you may not need them yet or be able to dig into their full potential.
In contrast, if you're building an ABM strategy, determining which marketing activities can be best attributed to sales, or needing to monitor your inventory data, Enterprise may be more your speed.
This comparison just scratches the surface of whether Marketing Hub Enterprise versus Marketing Hub Professional is right for your business. To make the most of your investment in HubSpot, learn about new features, and more, be sure to check out SmartBug®'s SmartTake webinar series.

About the author
Lauren Nettles is an Account Manager at SmartBug Media—an expert at all things inbound marketing. She has a wide range of content, copy, and marketing strategy experience, from small local businesses to huge gaming companies and international publishing houses. At SmartBug, her focus is on empowering clients with the results, knowledge, content, data, and tools to make their business the best it can be. Read more articles by Lauren Nettles.
Subscribe to get our new blogs delivered right to your inbox
Other insights you might like