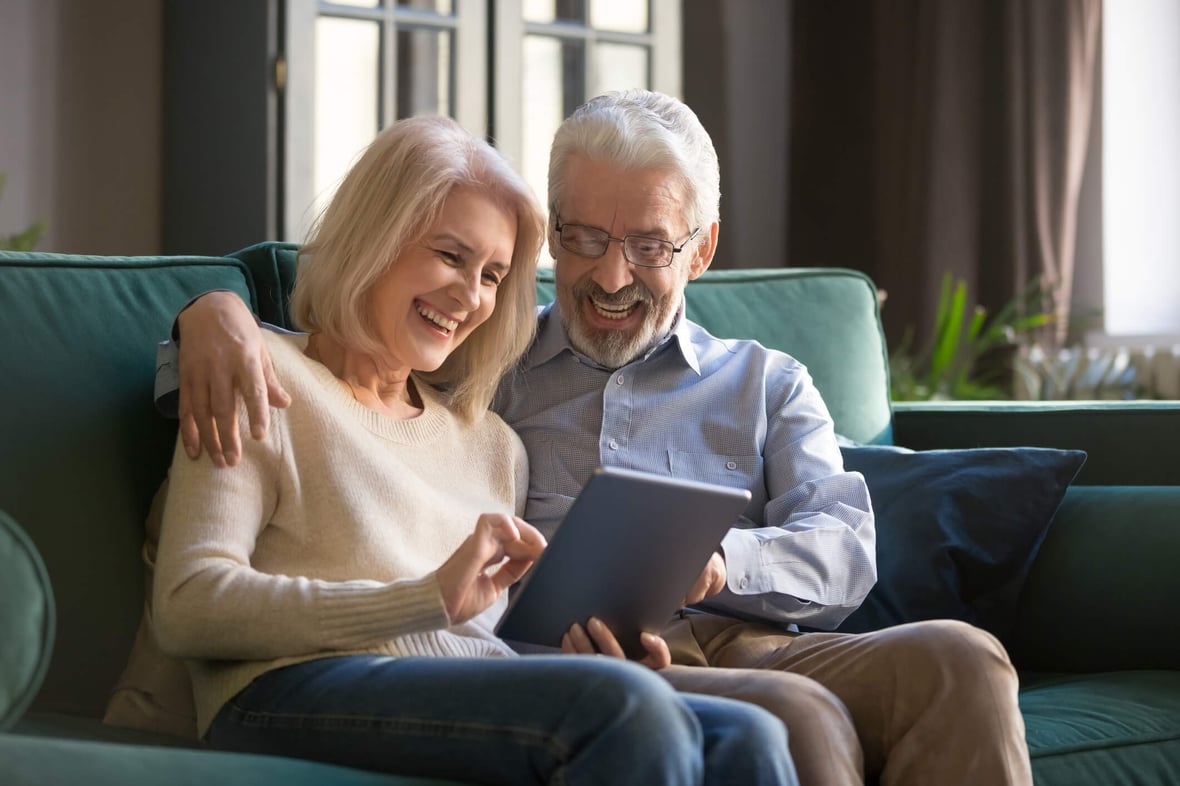 How Sales Enablement Can Increase Your Move-Ins and Decrease Your Sales Cycle
November 20, 2020
---
By Emma Bennett
Senior care sales can be a rollercoaster, with some sales cycles ranging from a few weeks to two years. One way to navigate this roller coaster is by implementing sales enablement strategies for your sales team.
When you equip your sales team with the right tools, you can help them streamline their sales process, shorten their sales cycle, and increase your move-ins.
But where do you start?


Getting Started with Sales Enablement
Getting your sales enablement strategy off the ground doesn't have to be rocket science. Fellow SmartBug Molly Rigatti lists out a great walk-through in this article. One major factor is establishing and defining your sales and marketing relationship. Are these departments in alignment? Are they both aiming for the same business goals?
If not, sales enablement will be key, and developing a service-level agreement (SLA) between the two departments is a great place to start. According to HubSpot, 65 percent of marketers whose companies have this type of SLA see higher return on investment from their inbound marketing efforts. Items to include in your SLA could be how long your sales team has to respond to a qualified lead, and what criteria your marketing team should follow to mark leads as qualified, so your sales team isn't wasting time on unqualified leads.
Once you have your SLA established, your marketing and sales teams will have their clearly defined expectations and responsibilities. Next up, you can focus on increasing efficiencies to shorten your sales cycle and increase your move-ins.
Automate Your Processes
The quickest, and simplest, sales enablement strategy is to automate as much of the process as you can. Granted, senior care is an industry where personalization and empathy are increasingly vital to the success of a sale.*
In this day and age, working smarter—not harder—isn't necessarily a bad thing. There are endless tools and technologies that can make your sales and marketing teams' lives easier. Here's a full list of tools your team can use for your sales enablement process, but I'd like to spend a few extra minutes focusing on automation tools.
Let's look at this example: You have two sales team members working on a Monday afternoon. Part of their role is monitoring form submissions from your website. While Salesperson Sally is giving a tour, three prospects complete your contact form. Since Sally was unable to respond, those leads submit forms on a site like "A Place for Mom." Since "A Place for Mom" was able to collect the lead information and register the lead, they are now entitled to your prospect's move-in fee, should that prospect move into your community.
Now imagine if the form was submitted, and instantly your sales director received an automated email or even a text about the new lead, and a reminder to follow up immediately. While they're reading about this new lead, an automated email, sent from this sales director's email account, is sent to the prospect, letting them know they received their request and offering a link to a calendar where they can book a tour.
Tools like HubSpot and Salesforce make those dreams a reality. You can also set up automations, so that if someone views your blog X number of times, they get a lead score of 10; if they download X number of forms, their score gets higher; and when they reach a certain score threshold, sales gets notified. The possibilities are truly endless!


Equip Your Team with the Right Tools
Now that we discussed some of the blocking and tackling of setting up the fundamentals of sales enablement, we can focus on the fun (and slightly more appealing) side of things: examples of sales enablement in the wild!
Over the years, I've been able to spend time talking to residents and senior living sales executives alike and found that the following items are the most sought-after resources:


Floor plans
Make sure to list this on your website and, if you're able, provide some sort of interactive quality to these. Pro tip: Add them to your lead nurture series after prospects submit a consideration stage form on your community website or landing page.

Virtual tours
Allowing a sneak peek into your community is more important than ever. If you're not able to provide in-person tours, try setting up digital, virtual tours through video tools like Vidyard or Panoskin.


Direct messaging implementation
Reach out to prospects when they are actively browsing your website. By implementing live chat, you open the door to lead engagement and potential closings in real time. Team members in sales enablement can set chat filter criteria, ensuring that the live chats only surface for the most qualified prospects. Tools like SiteStaff provide outsourcing to manage and monitor your chat tools.


Email sequence creation
Follow-up email sequences can be created for when a lead doesn't reply to their rep in a specific measure of time. The sequences are automatically triggered, saving sales reps and other team members hours previously spent on high volumes of follow-up emails.


Get Started!
Now that you and your team are equipped with all the sales enablement information you need to get started, you can deploy these tactics and watch your teams rejoice. Sales will hopefully quit harping on marketing for more leads, and marketing will quit demanding sales perform better follow up and closure. As with every tactic, you should also track and optimize your efforts to find the best fit for your team.
If you're looking to take your team to the next level, check out our senior living webinar toolkit. This webinar tool kit will provide you with everything you need to launch a webinar program, from the ground up, with confidence.
*Disclaimer: Similar to the rest of the world, COVID-19 has had its effect on the senior care industry, so make sure you're conscious of that in any automations you plan to set up or currently have running.
About the author
Emma Bennett is an Inbound Marketing Strategist based out of Norfolk, NE. With experience as an account manager and content strategist at a B2B inbound marketing agency, she has a passion for writing and loves to share inbound and digital marketing best practices. Her role at SmartBug has allowed her to develop expertise in the senior care and financial industries Read more articles by Emma Bennett.
Subscribe to get our new blogs delivered right to your inbox
Other insights you might like