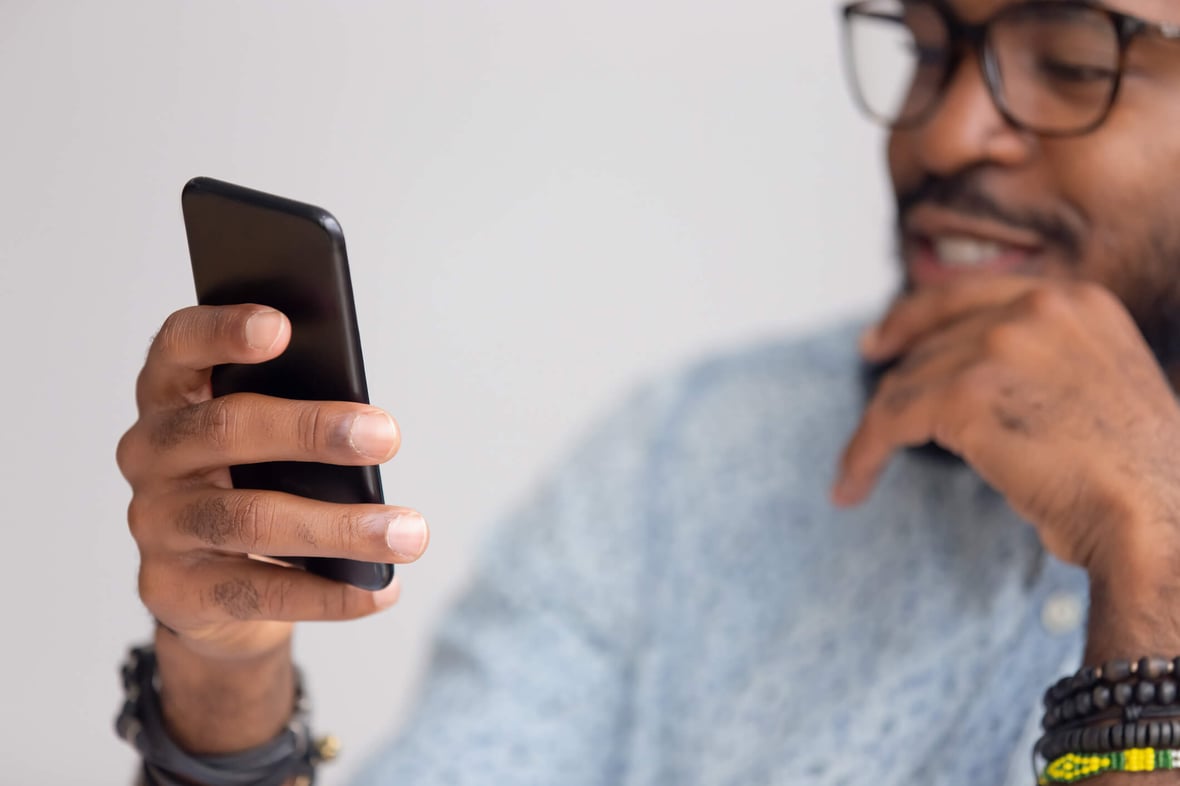 Did you know that the average person receives 88 emails per day? Email is ingrained in our daily life: It's a primary communication tool at work, it keeps us company at home, and it even goes on vacation with many of us. But there's a reason why email is so popular, and the ease of communication is only one of the driving factors why email sends are on the rise.Email is an affordable way to engage your prospects and nurture your existing customers. In fact, Litmus Research found that the ROI on email marketing is 38-to-1. Why wouldn't you want to optimize your email marketing strategy? To do that, let's talk through how you can increase email open and click-through rates.


Increase Email Open Rates
To increase email open rates, you should be focusing on a couple of key factors: responsive design and subject lines. Before we jump into those suggestions, let's start with the first and most important: deliverability.


1. Ensure Optimal Deliverability
In order for your emails to get opened, you must first ensure they get delivered to the proper inboxes. Clean out your email database to ensure any email addresses that had a hard bounce are cleared. To keep your email database clean, make sure you give email viewers the option to unsubscribe if they choose to do so. Unengaged contacts will skew your results, giving you an inaccurate view of who is actually interested in your offering.


2. Optimize for Mobile
In 2020, 81 percent of people preferred to open and read emails on their mobile device. If you're not optimizing your emails for smartphones, you're missing a huge opportunity. To keep mobile viewers happy, we recommend a concise subject line that is clear and engaging. Viewers should be able to tell what the email is about within the first few seconds.


3. Test Across Multiple Devices
While most emails are read on a mobile device, it's important to optimize your email across multiple devices. The majority of our days are spent working, and Adobe found that on average, people spend 2.5 hours each day checking personal email at work. While some of these may be read on a mobile device, chances are they are also being read on tablets and computers. If you want your database to open your emails, you have to make sure they can read them on any device.
4. Use Personalization
In order to make your email stand apart from the rest, your main focus should be creating a subject line that entices the reader to open. Personalized emails have been proven to increase email open rates among many other email metrics—so next time you go to send a promotion or general update to your database, make sure you add their first name, company name, or another personalized token.

5. Run an A/B Test
Do you have two really great subject lines, but you're not sure which one to use? Conduct an A/B test. Try sending the first subject line to 25 percent of your database, and the second subject line to another 25 percent of your database at the same time. Wait a couple of hours, and send the subject line with the most opens to the remainder of your database. We also recommend experimenting with vastly different subject lines. For instance, include an emoji or two in one version and not the other. 📬 📥
Pro tip: Avoid these email spam trigger words in your subject lines.


Increase Email Click-Through Rates
Once you get your contact to open your email, the next goal is encouraging them to click within your email. Here are a few ideas to implement in your next email.


6. Make the Offer Worthwhile
We've all received those emails offering a measly 5 percent off (cue the thought, "Excellent, I can save $1.50"). With the amount of emails we receive each day, make sure your offer is worth the viewer's time. Offer a decent discount on a product or service, a content offer related to something they viewed on your website, or news on upcoming events.


7. Test Different Calls to Action (CTAs)
If your offer is worthwhile, viewers will take action ... but they can't take action unless they are called to do so. CTAs are clickable buttons, images, or links within emails that direct viewers to your offer. In our SmartBug® newsletter, we went with simple links (highlighted in the orange boxes):



Oftentimes, the most clicked CTA is the very first one, so don't forget to put a link in your first paragraph. For promotional emails, it's also a good idea to link the same CTA in multiple places. Maybe you have a link in the first paragraph, and a button before the footer. The more opportunities you give a viewer to take action, the more likely they will.
8. Social Share Icons
When building out your email templates, include social share icons in the header or footer. GetResponse found that emails with social share icons had an average click-through rate that was 158 percent higher than emails without. This is a simple addition that could drastically improve your click-through rates!



9. Perfect the Timing
Unfortunately, there is not a magic formula to determine optimal timing, and Googling "what's the best time to send an email" is not going to give you the answer. The ideal time to send an email depends on a variety of factors, including the industry, audience, demographics, geographics, and so forth.
Just as you would test different subject lines, you should also test different days and times when sending out your emails. Try weekdays, weekends, mornings, afternoons, evenings, maybe even late-night sends. Collect the data, and analyze it to determine which day and time is best for your customers. If you're looking for a starting point, check out Martech Zone's suggestions in their article, "What's the Best Time to Send Your Emails (By Industry)?"


Boost Your Email Marketing Strategy
If you're anything like me, you check your email several times each day. Throughout the work day, your email is the first tab pulled up on your browser, and the three inboxes linked on your mobile device allow you to stay connected anywhere and everywhere.
Email isn't going anywhere anytime soon. Revisit your email marketing strategy with these tips in mind, and boost your email open and click-through rates to start generating more interest in your business.

About the author
Aubreigh Blair is a Sr. Director of Revenue Operations and Planning for SmartBug. After being introduced to HubSpot in 2014, she began implementing the inbound methodology for both B2B and B2C clients. Aubreigh has experience in a variety of industries including SaaS, financial services, manufacturing, automotive, healthcare, and senior living. Today, she strategizes and implements operational efficiencies to align internal teams, with the ultimate goal of driving revenue growth. Read more articles by Aubreigh Blair.
Subscribe to get our new blogs delivered right to your inbox
Other insights you might like