By Matt Farber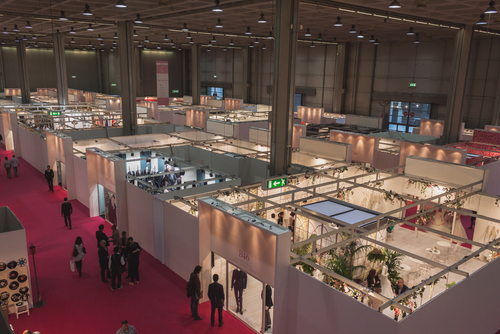 Imagine being on a game show, you've been selected to chose door number one and door number two. Behind each door is a stack of leads. One door has a stack of leads gathered at a trade show, the other is a stack of leads generated via inbound marketing. Do you know which you'd rather bring the sales team? Would a pile of inbound leads or trade show leads go further for your company? Before we answer that question, let's talk budget.
Budgets
Tradeshows can vary in cost, and pretty significantly at that. They can range anywhere from $10 - $200 a square foot for an exhibitors booth. There are also other expenses to consider when exhibiting:
Travel & Hospitality

Entertainment

Shipping

Booth Design

Promotions
According to the Exhibit Designers & Producers Association (EDPA) the industry average for cost per square foot for custom exhibits is $138-$154.50. A 10 x 10 space would be $13,800 just for the space. Add on the items above and the number is starting to grow.
Inbound budgets don't necessarily come cheap either, although that depends if you're inbound marketing campaigns are managed in-housed or with an agency. Exhibiting at two trade shows a year might be the same as developing a full-on inbound marketing program. Now comes the real question, how does the ROI stack up
Qualified or Not Qualified, That is The Question
Spending all that money on a trade show may not be a bad thing. After all, bringing a stack of business cards back to the office is never a bad thing. There is a question in there though somewhere, how qualified are the names on those business cards? Was it someone you met while waiting in line for coffee before the show floor opened? Oh right, it could have been that gentlemen who wanted to win the iPad your company was giving away in exchange for his contact information. Regardless, bringing back a stack of leads is better than no stack at all right?
One of my favorite punch lines with inbound marketing is being able to tell how qualified inbound leads actually are. Knowing exactly where they came from, what was consumed, when a hand was raised is all valuable when picking up the phone to further engage. The great thing is this can be done with trade show leads as well. There's no reason implementing an inbound campaign with a stack of trade show leads is a bad idea. Why not weed out all the iPad entries and coffee line exchanges right away?
Either way, leads may be leads, but qualified leads are what really matter. You can gain them via each outlet, outbound may just come with a pile you throw away. Making the cost-per-lead for tradeshows a bit more expensive than that of inbound.
What percentage of your trade show leads turn into real opportunities? We'd love to know!