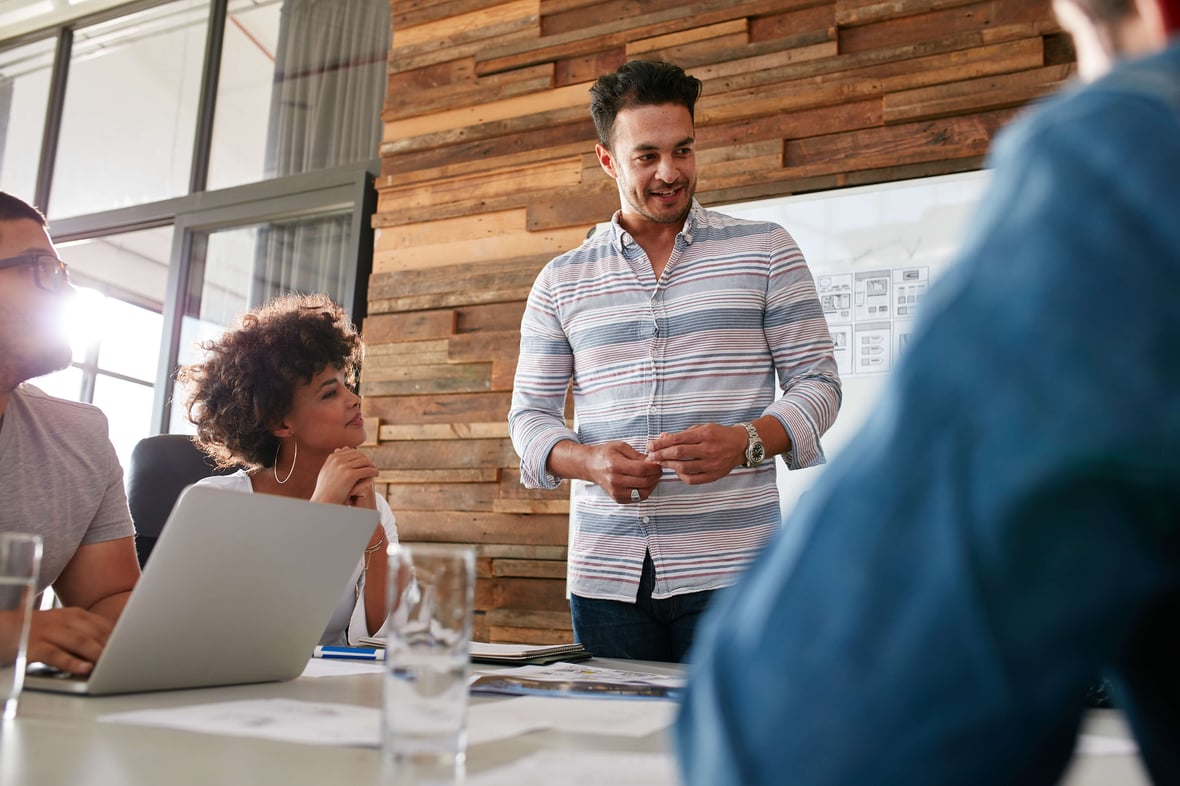 4 Inbound Marketing Strategies to Try Now
June 24, 2013
---
By Ryan Malone
The thought of embracing inbound marketing and completely changing the approach that you've used for years may be intimidating at first. But every industry journal you're reading, email that you receive and seminar you attend reinforces the necessity of it, but where do you start?
Here are four inbound marketing strategies that you can implement now that will lay the groundwork and get you started on your inbound marketing efforts.
Blogging
Creating compelling content that will draw readers into your website and increase the number of pages on your website is the cornerstone of successful inbound marketing. Companies that regularly blog receive 55% more visitors than those who don't. If you're new to blogging, you may wonder what you should write about, how often you should post and what keywords to focus on.
The best way to address all of those questions is with an editorial calendar. When content strategies are planned in advance it is easier than facing a blank screen every week wondering what you're going to write about. When you lay it all out with dates, keywords, titles and call-to-actions (CTA's) planned, it is easier to focus on the content creation itself. Be sure to tap into all the departments of your company for content inspiration. Sales, customer service, shipping and even accounting are all resources when it comes to creating content that will appeal to your target markets.
Landing pages
When you've invested in a pay per click campaign or the creation of a white paper or eBook, it's important that you take full advantage of that investment. Create clean, simple, highly specialized landing pages that will only ask for a few lines in a form to be completed in order to obtain the white paper or eBook.
Readers now understand that you must give in order to get and are usually willing to part with a little bit of contact information. But don't ask too many questions. If you ask for too much information, they will abandon your form and decide that it was just not worth it. If you are creating a landing page for a pay per click campaign ensure that the keyword/concept/product that they clicked on is what the page is focused on.
Nothing wastes an online advertising budget quicker than having folks click on an ad that takes them to a page completely unrelated or just the home page.
To obtain the contact information of those that have clicked on a call to action on your website or a link in an email, you need to be sure that the page confirms they will receive the tips, checklist, guide or outline that interested them enough to clicked on your CTA or ad.
Email
The immediacy of social media has changed email's role in most marketing plans, but it would be foolish to eliminate it completely.
In fact, the retail apparel industry has the highest proportion of active members (39% opened or clicked an email within 3 months), followed by the business publishing/media general (34%), travel/hospitality travel services (31%), and retail general (30%) segments.
A well crafted email delivered on a weekly, bi-monthly or monthly basis, will bring prospects and customers alike back to your site. And one of the keys to email success is the subject line. It has to be familiar enough that the client will tell themselves, "Oh yeah, that's the company I bought X from." It must also be persuasive enough to get them to open the email itself and click on compelling CTAs and links to what you're promoting.
Be sure to keep it short and sweet and include intriguing images that will entice them to make that additional click and visit your site.
Social Media
Communication for today's successful businesses all include a social media plan. Experian notes that 27% of total U.S. internet time is spent on social networking sites. Think of social media like directional signs on the highway or in a parking lot. They help point out your new product announcements, blog posts, eBook or white paper.
Make a habit of promoting every blog post on Twitter, Google+, Facebook and LinkedIn. And if you have great photos that will get your target audience's attention, be sure to also use Pinterest and Instagram. They are great ways to share new product announcements, updates to existing software or just have fun.
They appeal to those customers that are more visual learners vs. the analytical ones.
The biggest key to success in implementing new marketing strategies is taking that first step. Need help in creating your marketing strategies? Contact SmartBug Media — our clients typically enjoy a marketing ROI of just over 200%.
What inbound marketing strategies have you already implemented? What were the results?

About the author
Ryan Malone is the founder and Chairman of the Board of SmartBug Media and is a veteran of Deloitte & Touche, Seagate and several venture-backed technology companies. When he's not leading SmartBug and helping clients build high-octane marketing organizations, he's loving his wife and daughters and unsuccessfully learning the guitar. Go Terps! Read more articles by Ryan Malone.
Subscribe to get our new blogs delivered right to your inbox
Other insights you might like