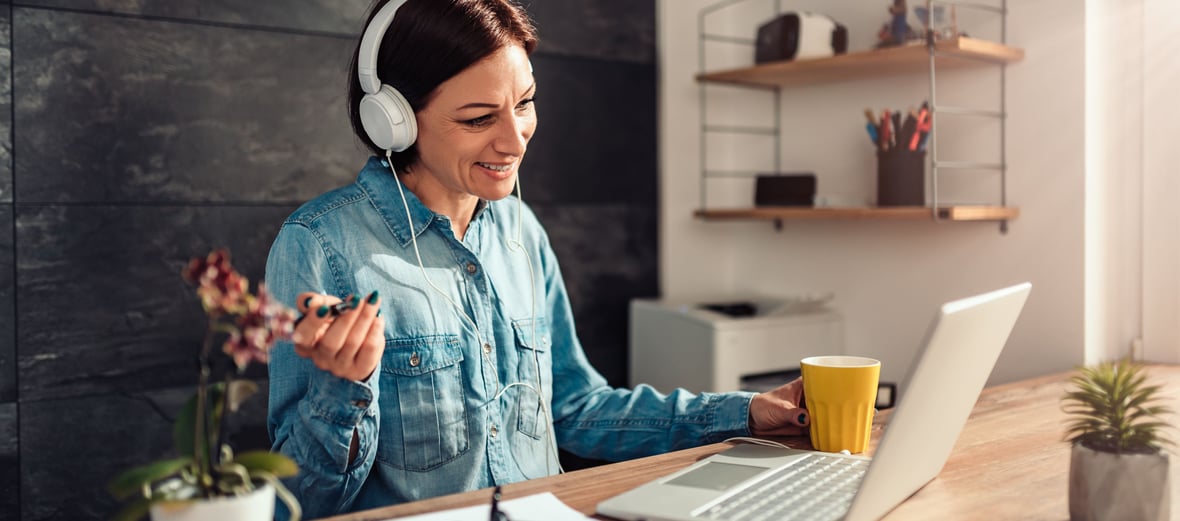 INBOUND 2020 Key Learnings: Culture, Efficiency and Team Dynamics
September 24, 2020
---
By Ale Melara
Being at the forefront of a sales or marketing team (and sometimes both) requires not just a level of passion and obvious skills but also emotional intelligence and the capacity to not just align teams with each other and with the company's culture but also resolve tensions.
We're compiling a few of our team's favorite INBOUND 2020 sessions around sales and marketing alignment, sales culture, and team efficiency to help you not just align your teams but also succeed in your leadership skills.
Here are our top sessions and their corresponding highlights.


Aligning a Company-Wide Sales Culture
-Jen Spencer, VP of Sales and Marketing at SmartBug Media
Session highlight by SmartBug Alejandra Melara



"Good Sales leaders inspire their teams but truly great sales leader inspire their companies" this is how Jen started her session. But what does this really mean and how do you get there?
First, you must understand what makes a good sales leader, good. Here are some of the boxes you should check:
Have emotional intelligence
Be a talent magnet and recruit the best talent out there
Be resourceful
Leverage relationships
Get stuff done
Remove blockers for your team
Be both, strategic and tactical
Second, you must be clear of what the most common obstacles are. Here are the three main challenges sales leader face everyday:
Hitting revenue goals
Establishing repeatable processes for scalable growth
Avoiding internal "us vs. them" mentality to become one revenue driven team
Third, you should know what are the things you can and should be doing to overcome these challenges:
Stop accepting less than ideal opportunities that don't support long-term growth.
Yes, it is hard to say no to revenue, but if you're in rapid growth mode you'll struggle with scalability and team training.
What happens when you close a deal that doesn't fit your ICP (ideal customer profile)? Here's what happens to specific revenue teams:
Customer Success Team: they will be left with a customer they are not able to support and creates tensions between teams (customer success will think sales will bring in any deal and don't really care).
Marketing Team: If you don't flag bad deals marketing will waste their time and efforts of nurturing prospects that won't be good in the long run.
Sales Team: If you tackle a prospect with the wrong ICP then sales enablement resources on your library are no longer useful, putting your sales team in a pickle.
Collaborate with marketing and customer success.
Structure quarterly business reviews (QBRs) around growth, engagement and profitability.
Share your findings with the broader team
Involve your entire organization and share with them your achievements, and not just that, recognize and acknowledge the entire team's collaboration in sales success.
Remember, a sales leader needs to communicate constantly and harness a customer-first sales spirit to truly be efficient.
Smart Fights: How to Create and Navigate Productive Tensions on Your Team
-Amy Gallo, Contributing Editor, Harvard Business Review
Session highlight by SmartBug Sandy Moore
Conflict happens everywhere, including the workplace. Most individuals, including myself, want to be polite to those around them and work in a kind environment. Although, as Amy Gallo states, "it's possible to be too nice, failing to disagree when we need to or surface new ideas or innovations."

It is possible to have healthy disagreements that stem from conflict. This session taught tactics on how to handle uncomfortable conversations and have conflict resolution. She also encourages individuals and managers to "dissent, debate and express their opinions". This is especially true since, "you can't have a diverse, inclusive, productive team without some healthy fights" ,Amy Gallo.
Relationship - is when personal feelings get involved. This can be snapping at your colleague or raising your voice. It may also feel like you're being disrespected.
Process - is disagreeing about how the project or task is done. In a process conflict, for example, teammates might disagree about whether a decision will be made by group consensus or a single individual. Or one team might want to play hardball with a client while another advocates for compromise.
Task- when co-workers disagree about what needs to be done or don't agree on the project's goal.
Status - is when you disagree about who is in charge. This can happen because it's unclear who is actually allowed to make the call based on organizational hierarchy, or it's more of a turf war in which one person feels they should be in charge instead of another.


It is okay to create conflict
State your opinions and thoughts in a meaningful way that doesn't offend anyone but gets your point across
An increase in innovation and productivity can stem from conflict
Not everyone is going to always agree
Don't fall victim to "group think"
Act comfortable, even if you are not
Be the best advocate for yourself
Bring in an unbiased 3rd party (ie. manager) to help facilitate the discussion
3rd party should do mostly listening
It is important not to side with one party over another
Help with communication for both parties
Tips for resolving conflicts
Dissect the disagreement
Don't be passive-aggressive and don't avoid it
Talk out the disagreement in a safe space
Create a common ground
It is okay to disagree and "agree to disagree"
Agree on next steps
Forgive
Togetherness: Aligning Sales & Marketing to Accelerate Growth
-Jeff Davis, Principal, JD2 Consulting
Session highlight by SmartBug Dani Langenderfer




We all have experienced a disconnect between sales and marketing. This can cost your company more than you realize. It also shows you that the sales efforts from the past do not work currently in the digital space.
Here are some things to consider and ways to improve the relationship.
Misalignment costs more than you think. Here are strong indicators of misalignment:

Poor quality leads
Different goals
Lack of tribal knowledge (No BI sharing)
Dysfunctional relationship (not really combative but not a positive relationship)

The modern buyer-seller relationship has changed. Year over year it's getting harder for sales reps to close new business. Sales need to get out of the volume game and focus more on being more effective, more efficient, and more productive.
Fun Fact: 80% of leads generated by marketing are ignored by sales.
Customer acquisition strategy must focus on decisions-making.

Digital has completely changed B2B. You can't sell to the buyer as you did five, ten, or fifteen years ago.
Focus on three of the seven steps to achieving alignment transformation

Assess - Is this misalignment impacting ROI or growth?

High volume leads
Low close rates

Quantify - What is the impact of the misalignment?

Acquisition cost
Lead to Close Rates
Go a layer or two deeper

Model - What should the future look like?

Bring in CFO
Consider cross-function variables
Dynamic Duo: B2B trends for the Contrarian Marketing: Why to Bet Your Business on Marketing *Trends* That Don't Change
-Ty Heath, Global Lead, LinkedIn's B2B Institute
Session highlight by SmartBug Dani Langenderfer
What is nobody doing? You want to take advantage of what people aren't doing that is right.
For example Bionic marketing, ROI trap, score algorithm, etc. In this instance, compete with a durable advantage.
The question you should be asking yourself is: what is not going to change? People will still want what's easy, fast shipping, etc. These are all durable throughout the next 10 years. Here are some strategies to focus on:
The right balance of short-term marketing and long-term marketing is key.
Short-term marketing is activation. Long-term marketing is brand marketing. We need both activation for short term sales and brand marketing to maximize long-term sales. Lately, the issue is the fight for a budget. Most of the budget is flowing into Sales activation for quick revenue. We still need to focus on long-term marketing. The budget should be 50/50. Brand marketing creates value that activation doesn't.
Content marketing has become more important over time. Key things to monetize content:
Make big bets: Test and learn. Most marketers make a series of small bets, but big bets have more ROI.
Invest in Sequels: Expand on success from the past.
Consistent Distinctiveness: Create a consistent look and feel to stand out.
Total Merchandising: Take one core concept, and create variations, One marketing initiative should be expanded on with a white paper, infographic, blog, etc.
Invest in categories, and focus on larger targeting. We have been extremely focused on hyper-targeting (ABM) lately.
For businesses with a specific audience, ABM can support marketing efforts. But, we have gotten way too focused when we should focus on larger targets.
Assumptions:
Our data is pristine. Gender prediction is accuracy about 50% of the time. Age drops down to 25% accuracy. There are websites that you can go to see how your search history identifies you.
Buyers groups never change. People change in and out of jobs all of the time. If we want to drive sales in the future, we need to target those who may be in the director role in 4 years. Look toward the future.
We know the future.
Creating and Delivering Compelling Presentations
-Richard Goring, Director, BrightCarbon
Session highlight by Smartbug Damon Yerian




Richard Goring's session on improving your presentation game was filled with practical tips for easy application. My designer background was intrigued by some of his guidance on structuring and designing the presentations and unique ways to use the creation tools. But as someone who also gives presentations frequently, Richard had valuable advice for improving the delivery of the presentation.
Some key points I took away from the session:
When using charts to present data, animate the axis titles to come in first before the data. This gives your audience a chance to process what they are about to see (i.e. SQLs from January-September). Then when the data appears, it is easier to digest.
With online presentations and webinars becoming the norm, it can be difficult to present to a virtual audience because you're not able to receive visual cues to gauge audience reactions. Practice your presentation to a smaller audience of "friendlies" with their cameras on (or live post-COVID) and take notes of what responses you receive. Also, PowerPoint Live allows audiences to comment and provide reactions to guide the speaker.
When presenting on camera, try to place your notes directly below the camera to avoid eye shift, or use a free teleprompter app on your phone. Glancing away from the camera occasionally is fine if the presentation is more casual.
If you're an advance HubSpot user, make sure you don't miss our upcoming blog of the series that will compile all our favorite sessions around integrations, workflows, and attribution reporting.

About the author
Ale Melara is a Sr. Content Marketing Manager based out of El Salvador, Central America. Ale is our very first LATAM employee. She's worked remotely for the past 5 years and she's had different roles in sales and marketing. In her free time, she works on creating educational videos around digital marketing for her "Inbound Nomad" social accounts where she promotes traveling the world while being a full-time marketer. Read more articles by Ale Melara.
Subscribe to get our new blogs delivered right to your inbox
Other insights you might like