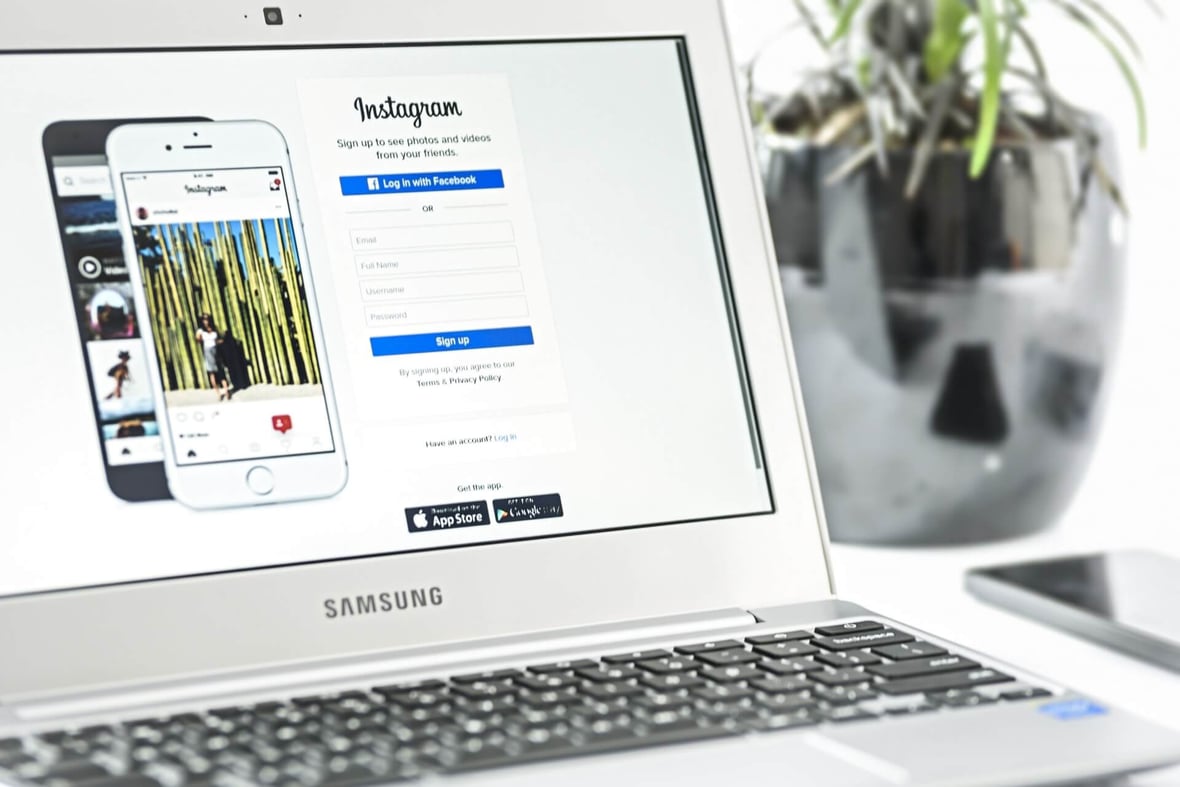 HubSpot's New Instagram Feature is a Game Changer for Social Media Managers
May 15, 2018
---
By Drew Cohen
For social media managers, community managers, or anyone else responsible for the social media success of an organization, tools such as HubSpot, Hootsuite, and Buffer are important components to daily operations of a marketing team. These tools save hours each week by allowing social media managers to publish and schedule posts to multiple social channels at once. Until recently, however, many of these tools have not offered the ability to publish to Instagram.
For those of us who drink the orange HubSpot Kool-Aid, we've been eagerly awaiting the ability to publish social content to Instagram. In February, inbound prayers were answered and HubSpot announced that all users of its social media publishing tool will be able to add Instagram publishing to their strategy.
What does this mean for marketers and, more specifically, HubSpot users? How should this affect your social media marketing strategy? Let's discuss.
Instagram Is Absolutely Booming
Instagram has over 800 million monthly active users, and if you know anyone who is a fan of "The Gram", you know that users of the network are incredibly loyal. The number of daily users has eclipsed 500 million, but there are two specific statistics that I found most telling about the network and its incredible benefit to marketers:
80 percent of accounts follow a business on Instagram.

More than 300 million accounts use Instagram Stories every day.
As a marketer, identifying outlets where your target personas spend time is absolutely critical. Finding marketing channels where users enjoy interacting with businesses is an added bonus. Instagram has done an excellent job integrating their ads into the platform so the ads do not feel intrusive or out of place. The experience is consistent with organic, non-sponsored content and the amount of accounts that follow and interact with businesses reflects this quality user experience.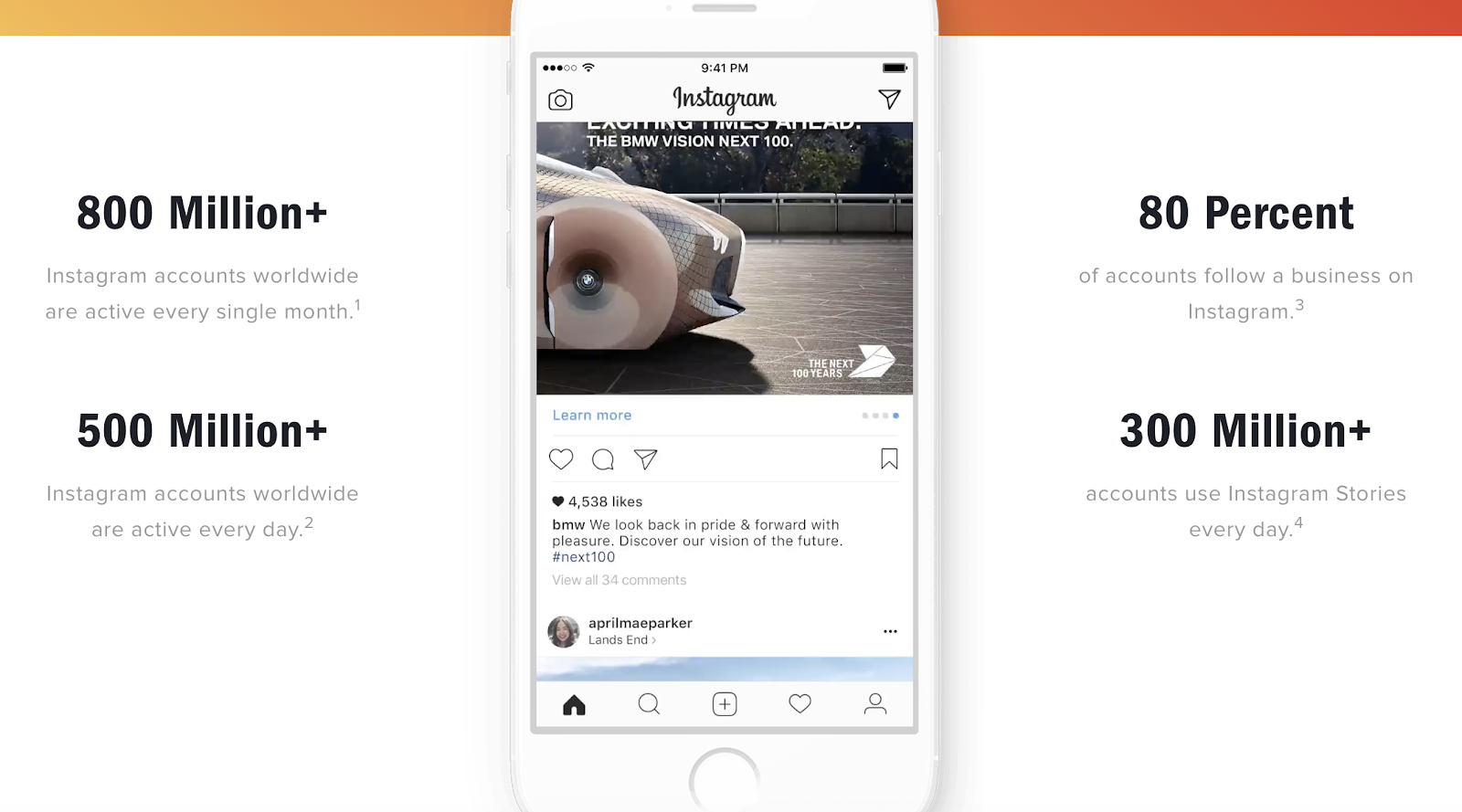 Instagram Is Flexible
There are only about 25 million business profiles that exist on the platform. That may seem like a lot, but if you combine that with the fact that there are 200+ million users who visit at least one business profile daily, this jumps out as a huge opportunity.
Regardless of the business or industry that you find yourself in, Instagram has functionality that fits the brand and style that an organization embodies. Whether it's a photo, video, or Instagram Story, the simplicity of Instagram makes it a great option for marketers. Months ago, there wasn't an option to manage Instagram through HubSpot, so marketers found themselves handling their account management through a mobile device. Impossible? No. A pain? Yes.
How to Use HubSpot to Manage Your Instagram Account
Before you start firing out pictures of your awesome office or goofy coworkers, there are a few things you will need to do in order to properly set your account up in HubSpot.
Confirm that you're an Admin for Facebook pages.

Switch to a Business Profile in Instagram on your mobile device.

Connect Instagram to your HubSpot account.

Start posting!
From the social publishing tool in HubSpot, publishing a post is as easy as it is for any of your other favorite social networks. Select your account, craft your message, and keep in mind that emojis and hashtags are supported! At this time, GIFs and videos are not supported. My recommendation would be to utilize this desktop publishing tool for your marketing content calendar, then supplement this content with more sporadic videos/stories throughout the week. Mentions are not autocompleted within the tool, but if you correctly enter a username, Instagram will correctly mention the tagged account when the post goes live. For the best results, HubSpot says to keep your post message under 2200 characters.
A few things to note for posting images:
Images should be square and under 5MB for best results.

Instagram recommends an image size of 1080px by 1080px.

Images need to be within a 4:5 and 1.9:1 aspect ratio in order to publish; this is a limit of Instagram's API.

Filters are not an identical experience to what you will find on the mobile Instagram app. However, for users who are familiar with HubSpot's file manager, you can hover over the image and edit to your liking within Hubspot.

Set your campaign, schedule for publishing, and you're all set!
The Social Network for You, Your Coworkers, and Your Parents
I sat down with our Social Media Strategist, Brooke Tomasetti, and asked for her thoughts on the new feature.
"The best part about HubSpot's Instagram update is that it lets you schedule posts in advance," she said. "You can actually post content at the exact time of day your account receives the most engagement—no need to wait around until 7 p.m. when your buyer personas are done eating dinner to post that material."
When we spoke about Instagram marketing as a whole, Brooke shed some light on the shifting mindset of businesses: "It's now obvious to most organizations that their buyer personas spend time on Instagram. What isn't obvious is how to effectively use Instagram as a platform for driving site visits, leads, and customers, and this is why having a strategy is key."
That last point is critical. Would you go rock climbing without some training or an expert guide? Probably not. Marketing, and more specifically, social media marketing is a complicated subject. It's critical to align your business goals with a well-defined strategy that ensures you are spending time and resources where your prospects hang out, interact, and engage with content and businesses like yours.
Ready to dive into social media marketing? Let's talk.

About the author
Drew Cohen was formerly the Senior Director of Revenue Operations at SmartBug. Drew developed strategies for organizations in both B2C and B2B verticals. He has unique experience in private-equity owned organizations, early-stage technology startups, sports & entertainment and healthcare. When not marketing, you can find Drew yelling at his television during any Philadelphia team's sporting event. Read more articles by Drew Cohen.
Subscribe to get our new blogs delivered right to your inbox
Other insights you might like