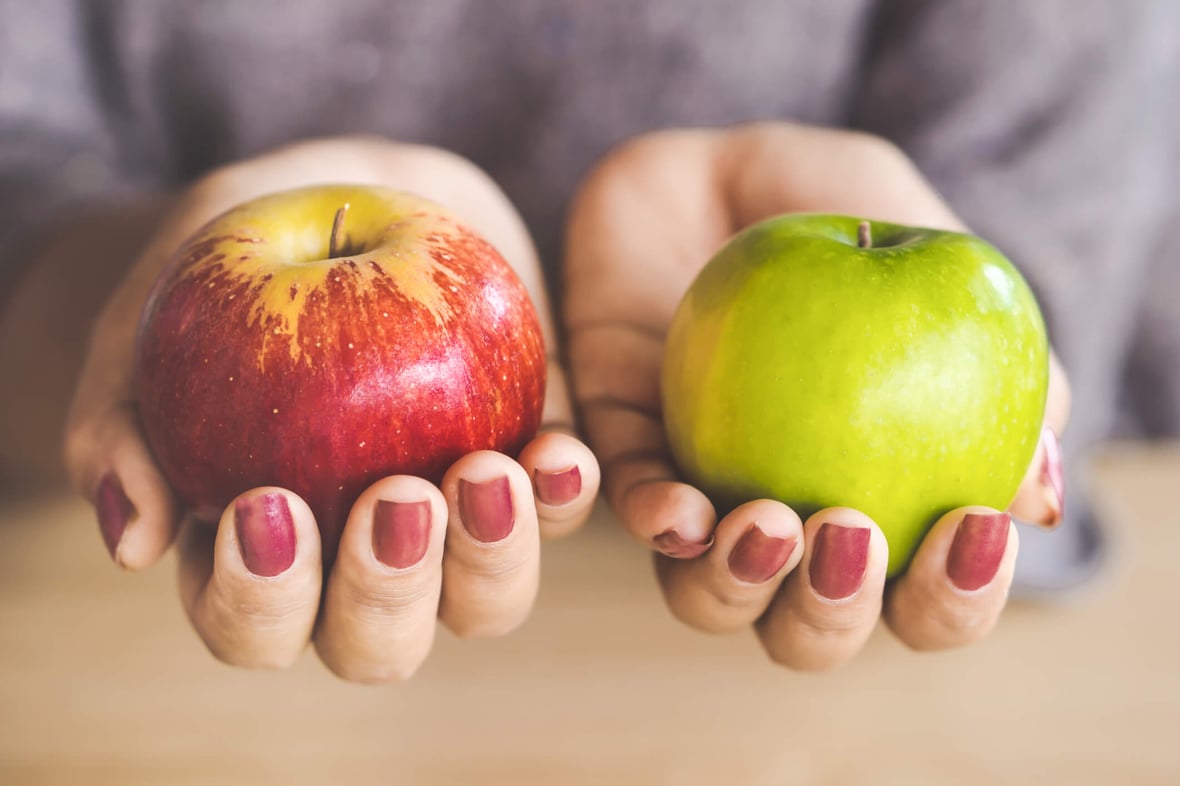 HubSpot vs. Infusionsoft: Which Inbound Marketing Software Tool is Best for Your Company?
June 8, 2016
---
By Amber Kemmis
Choosing an all-in-one marketing software can be a tough task, especially when there are so many similar options available with so little information on which is right for your company. What tools do you need and why? Can your company afford to be without e-commerce capabilities baked into the tool? Will a CMS or a CRM be more valuable to you? All of these questions are valid, and although some may be more difficult to answer than others, this comparison should help you come to the conclusion needed to benefit your company.
At the end of the day, both HubSpot and Infusionsoft are packed with features. Each inbound marketing tool aims to provide you with automation and optimization for your online presence and execution of your marketing strategy. Although both HubSpot and Infusionsoft tout the phrase ""all-in-one marketing software"" on their websites, each software tool is significantly different in the features it offers users. And both platforms are touted as very user friendly. We'll dive into a head-to-head comparison below, but remember: First and foremost, you should always consider which product aligns most with your company's needs, objectives, and goals. Write down your goals, share them with your team, and then filter based on these four criteria.
Product features
Integration capabilities with your current tools
Onboarding, training, and support
Pricing
HubSpot vs. Infusionsoft: Product Features
As mentioned above, the features that matter to your company objectives is the most important consideration in your due diligence. Do the features and functions align with what you hope to achieve through your marketing efforts? What are the differences between the platforms?Truthfully, both platforms are very similar, so let''s compare apples to apples and look at them side by side. Remember: Choose the software that encompasses features that work best for your company, objectives, and goals.



Price Comparison
With a bigger focus on small business, Infusionsoft is the lower cost option but charges per user, as opposed to HubSpot's pricing model which is based on the number of contacts and the level of package purchased. HubSpot offers a free version of its software, but it is very limited in automation features. In addition, HubSpot also offers CRM, Marketing, Sales, and Service hubs, which can be purchased separately or bundled for a discount. The prices below are based on HubSpot's Marketing Hub, while Infusionsoft pricing is based on their all-in-one pricing without eCommerce and sales pipeline add-on functions.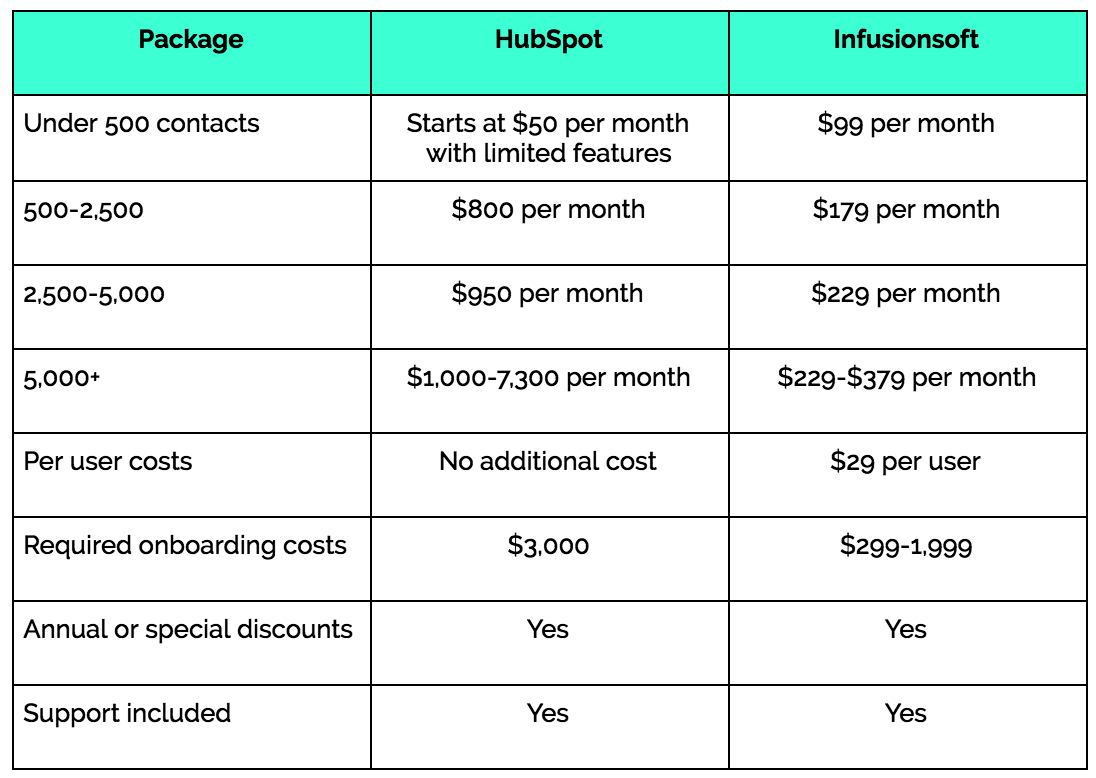 Customers by Company Size
Both HubSpot and Infusionsoft have traditionally served a small to medium-sized market. Although there is a small percentage of large or enterprise companies in both platforms' customer databases, HubSpot announced at their Inbound 18 conference a new set of features geared toward enterprise companies, which could cause a shift in what's seen below. Infusionsoft, on the other hand, continues to focus on a small and mid-sized market and is specifically tailored for e-commerce, real estate, and local businesses.

*Above figures obtained from iDataLabs.
Marketing Automation
Both platforms offer most of the features required for successful inbound marketing, but the user experience is quite different on each platform, as shown in the images below: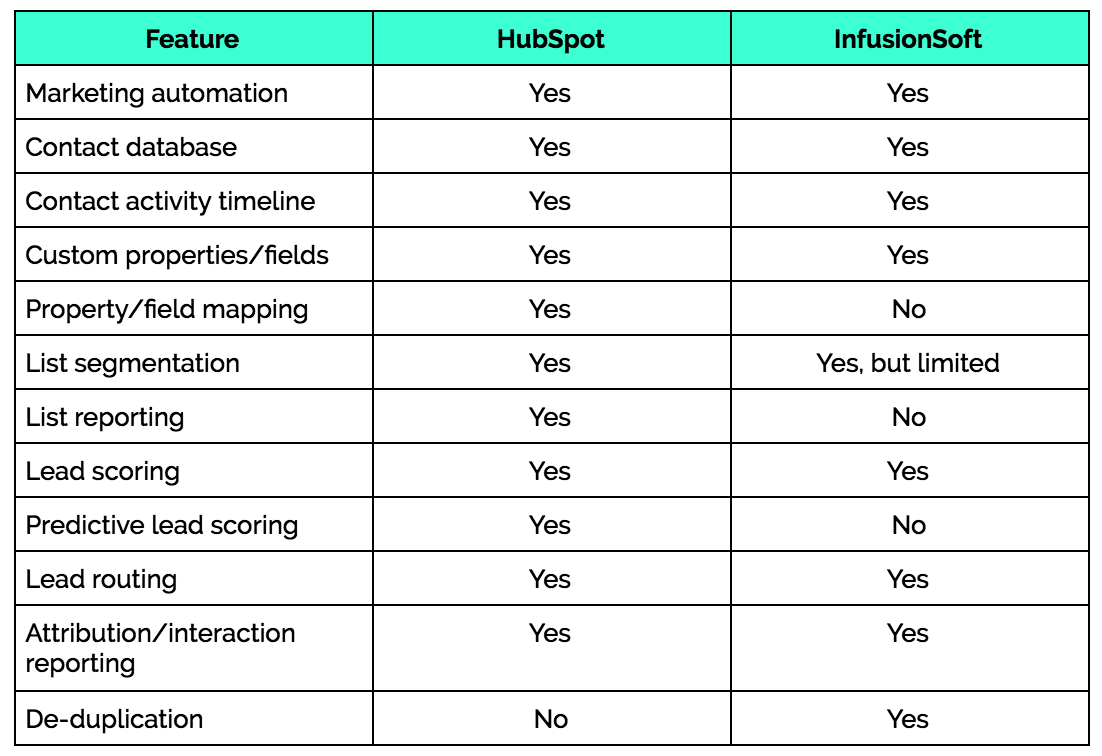 HubSpot Automation Example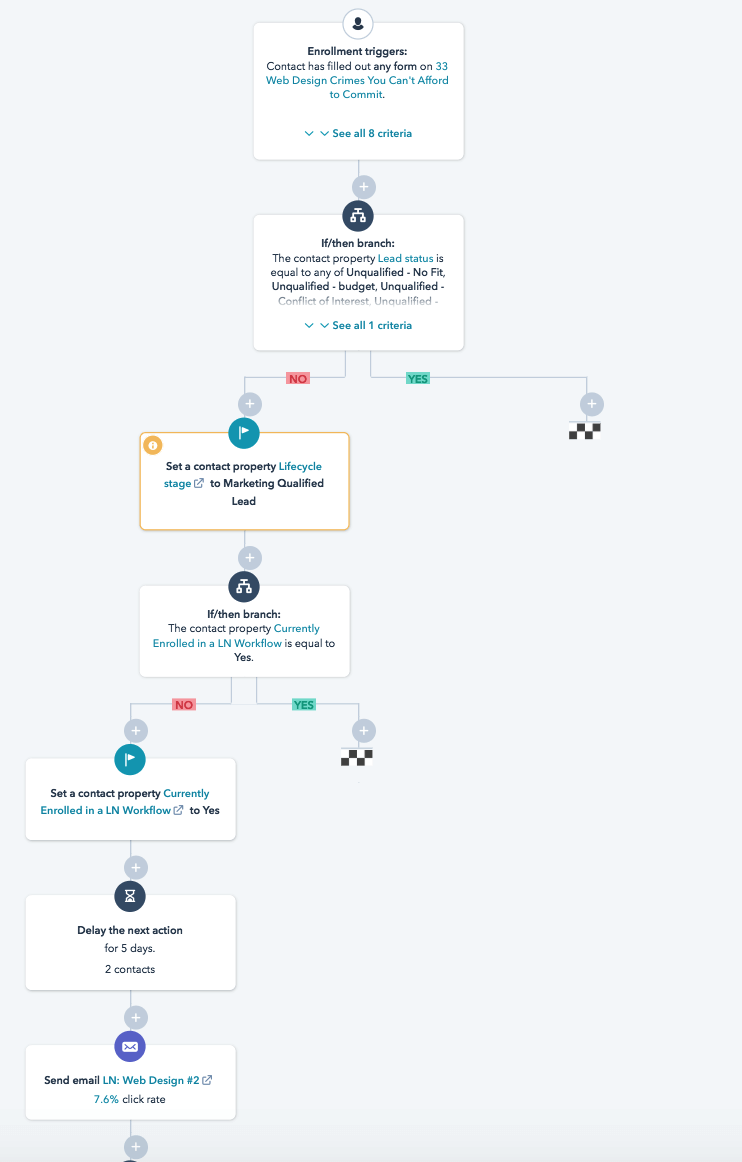 Infusionsoft Automation Example

Email Marketing
With email marketing being an import aspect of any marketing strategy, it shouldn't be surprising that both platforms are pretty much equal in what they offer for email marketing.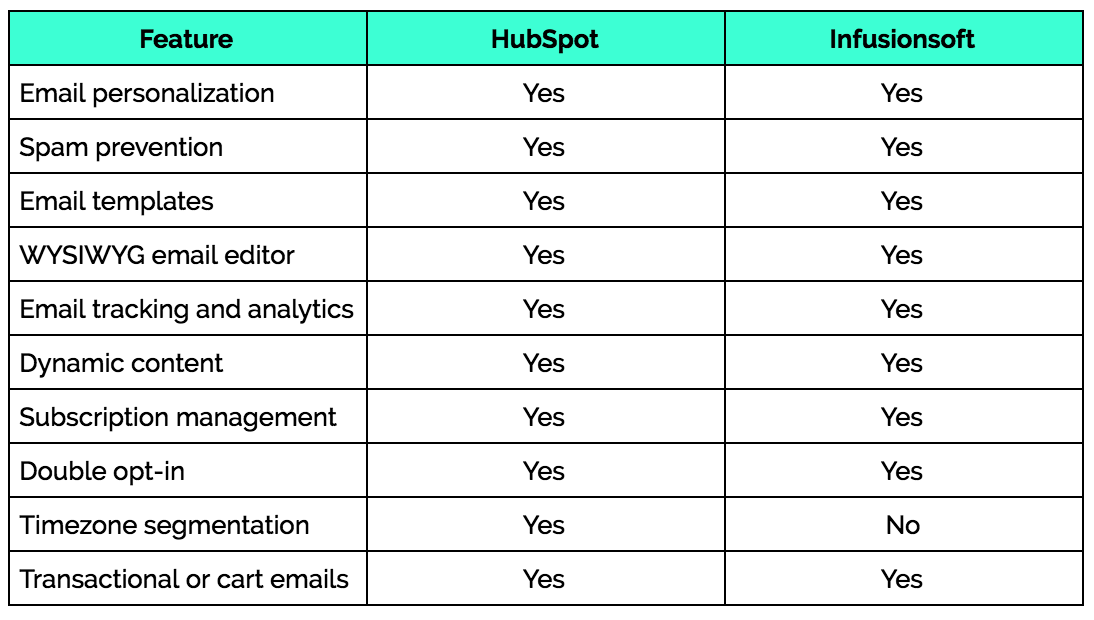 Website Management
Your company's website is a critical aspect of inbound marketing, especially lead generation tools like landing pages and forms. Although both platforms provide lead generation tools, HubSpot goes a step further to offer everything you'd need to manage your website.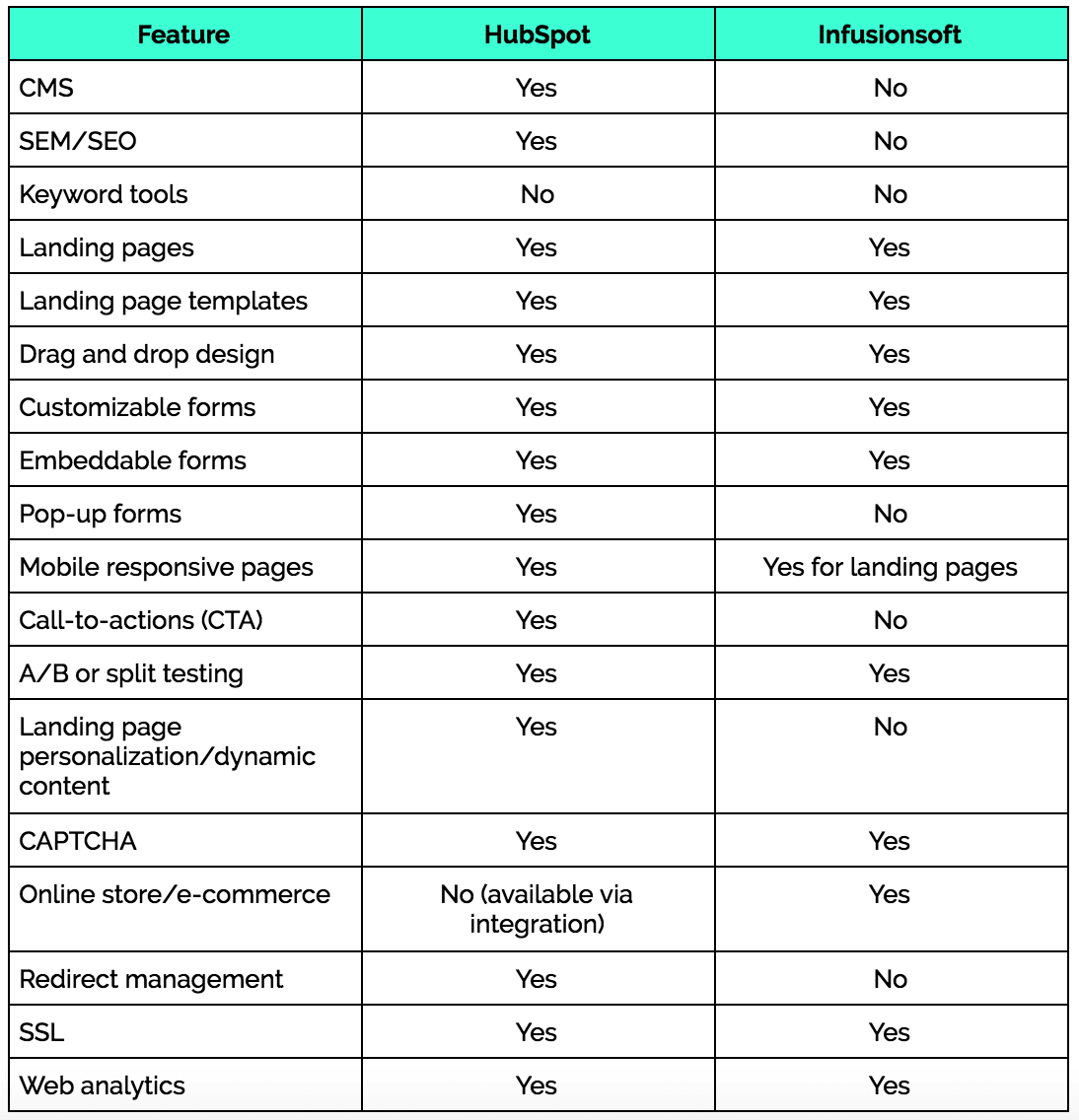 Social Media
In this category, HubSpot is the clear winner, because Infusionsoft does not offer any social media tools. With HubSpot, you can connect multiple social platforms and accounts, monitor them, schedule posts via the scheduling tool, and view analytics on social media performance.

CRM
HubSpot and Infusionsoft both offer a CRM as part of their platforms. The features of each, however, vary as shown below.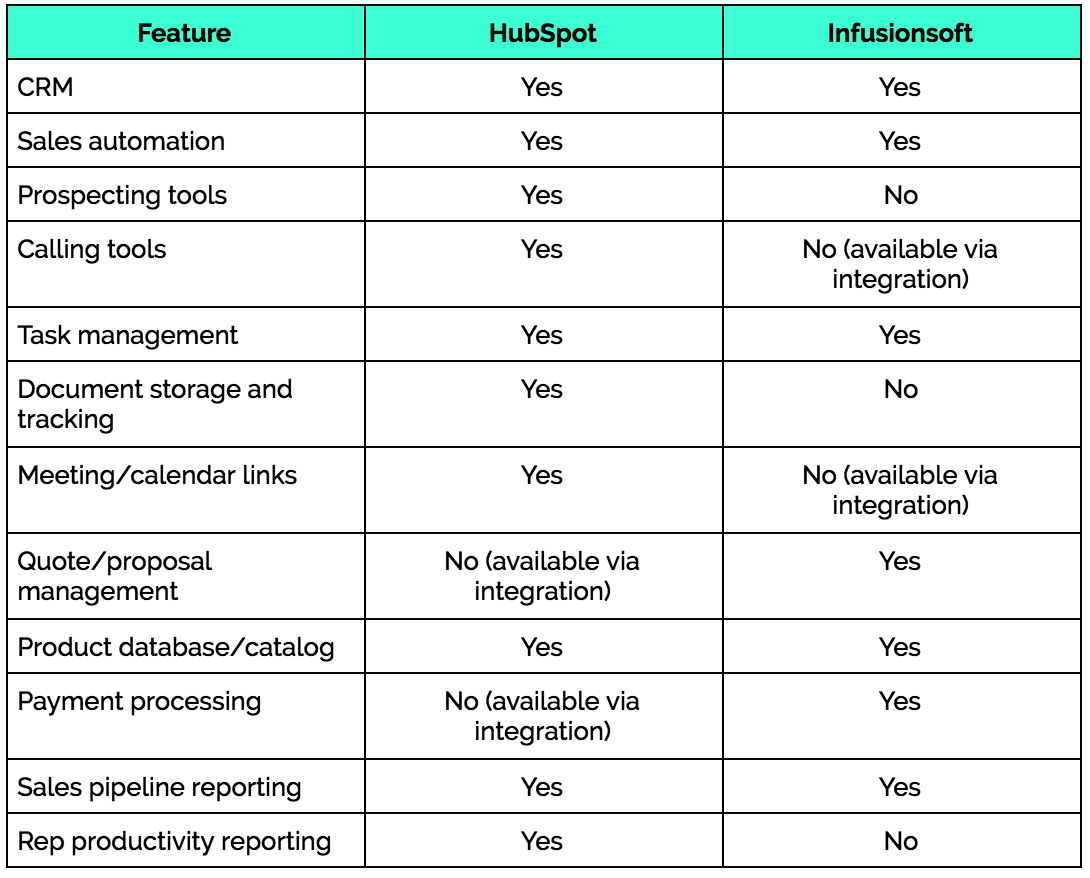 Customer Service or Support
Customers, or at least happy ones, feed growth and are important to any inbound marketing strategy, which is why HubSpot has launched a hub specifically for customer service and support. We wouldn't be surprised if Infusionsoft follows suit soon.

Key Native Integrations
With both platforms, there are several native integrations available, and with both having an open API, almost every technology that's in your stack could be integrated through something as simple as a zap through Zapier. Below we've included some of the more common and key technologies to compare native integrations: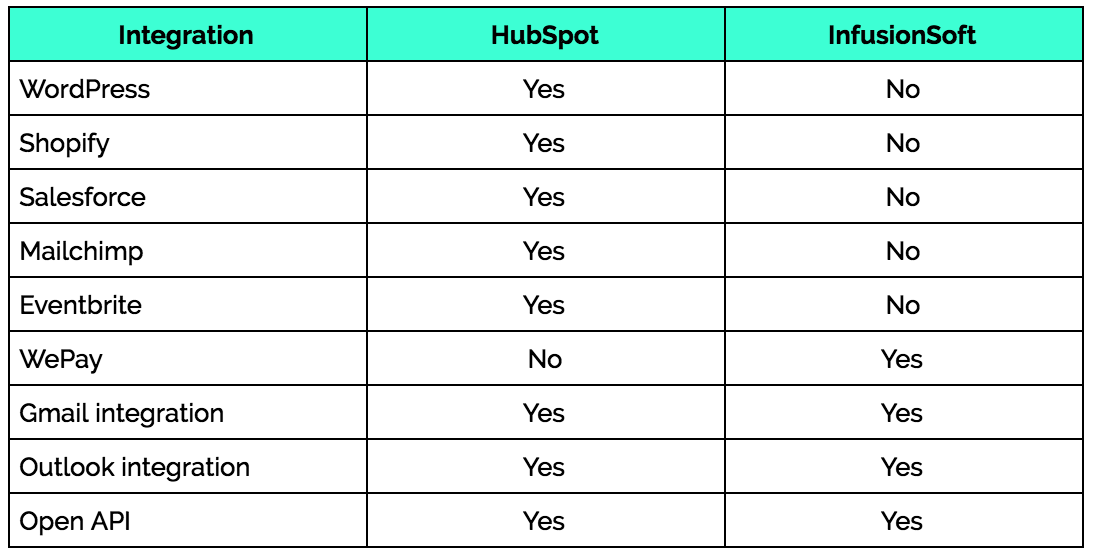 Compliance & Security
Although we are likely to see GDPR feature sets change as the complexity of GDPR is better understood, both companies have made a significant effort to align features to be in compliance. When it comes to security for processing payments and HIPAA compliance, Infusionsoft is, for the time being, better equipped, because the platform's customer database serves an audience of healthcare practitioners, e-commerce, and small businesses that frequently process online orders and payments.

After considering the above information and comparing and contrasting Infusionsoft with HubSpot, which do you think works best for you and your company?

About the author
Amber Kemmis was formerly the VP of Client Services at SmartBug Media. Having a psychology background in the marketing world has its perks, especially with inbound marketing. My past studies in human behavior and psychology have led me to strongly believe that traditional ad marketing only turns prospects away, and advertising spend never puts the right message in front of the right person at the right time. Thus, resulting in wasted marketing efforts and investment. I'm determined to help each and every one of our clients attract and retain new customers in a delightful and helpful way that leads to sustainable revenue growth. Read more articles by Amber Kemmis.
Subscribe to get our new blogs delivered right to your inbox
Other insights you might like