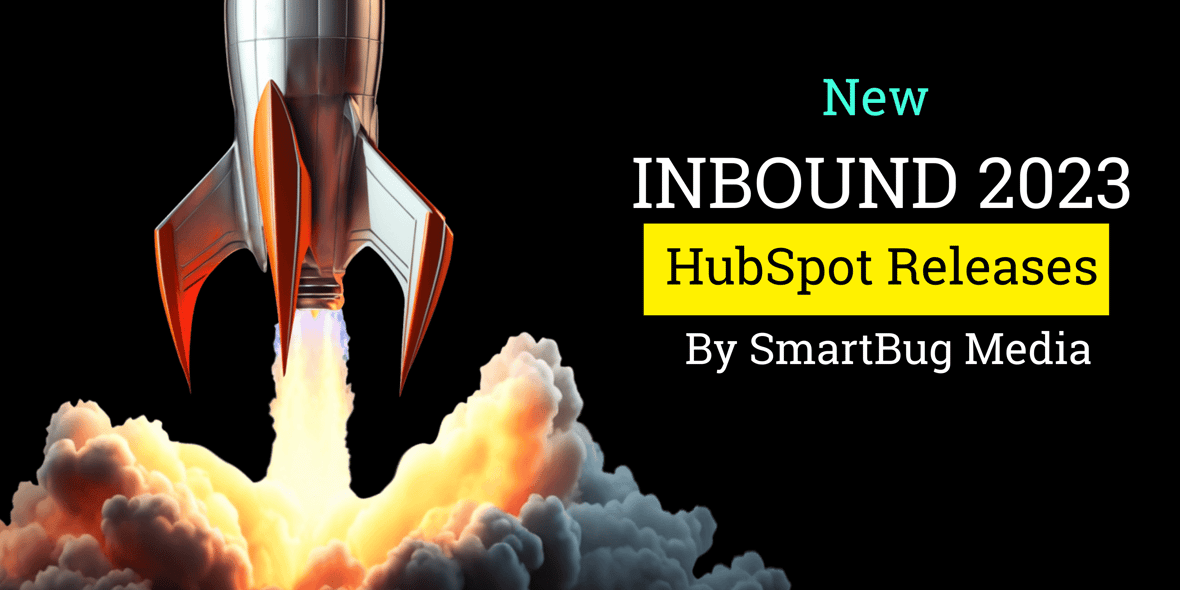 By Paul Schmidt
Predicting future sales is an essential function for nearly any business. In the past, making these predictions typically involved some manual work and statistical know-how. HubSpot is changing that with its new rollout of a predictive forecasting tool powered by artificial intelligence (AI).
Sales forecasting isn't a new feature within HubSpot, but this new AI-powered projection—which comes as part of the latest Sales Hub refresh—can help companies more accurately predict future sales using historical data.


Three Advantages of AI for Predictive Forecasting
HubSpot's predictive forecasting tool allows revenue leaders to gain a more precise outlook on future sales numbers. HubSpot AI forecasting functionality uses historical data to model out a few possible outcomes based on past performance.
What exactly does this new capability mean for companies? AI is more than just a buzzword; it does bring some advantages to the table when it comes to sales forecasting. As companies are just starting to deploy AI, we expect to see benefits such as:
Improved accuracy: AI algorithms can process and analyze vast amounts of historical sales data, identifying patterns and trends that might not be easily recognizable to human analysts. This leads to more accurate sales predictions and reduces the risk of errors that could occur with manual forecasting methods.
Continuous updates: AI systems can continuously update forecasts as new data becomes available—a particularly valuable feature in fast-paced sales environments where market conditions can change rapidly. AI can also learn and improve over time.
Time and labor savings: AI can automate the forecasting process, saving time and resources that would otherwise be spent on manual data analysis. This allows sales teams to focus on strategic decision-making and other high-value tasks.


What the Predictive Forecasting Tool Won't Do for You
It's important to note that even the most sophisticated AI-driven tools have their limits. Businesses face some problems when forecasting their sales, and some of these problems won't necessarily be solved by this new feature within HubSpot. Some common problems that hold companies back from effective forecasting include:
Disparate platforms: When your forecasting tool is separate from your CRM, integration issues can cause inaccuracies and delays. To properly leverage HubSpot's new tool, you'll want to keep everything centralized or well integrated within HubSpot.
Data issues: Another issue that can arise from using multiple platforms is a lack of

data cleanliness and consistency

. If your data isn't formatted consistently and mapped properly in HubSpot or some data points are missing, this will lead to inaccurate forecasts.
Unclear goals: Effective forecasting depends in part on effective goal-setting. Forecasting tools won't deliver as much value if leaders don't accurately or consistently input goals based on teams or individuals.
This refresh will help businesses that have solved for the challenges above—but if you're struggling with these common RevOps issues, then this tool isn't going to be a magic fix. You'll need to consolidate your systems, clean up your data, and clarify your goals. Then, you can tap into the value of predictive forecasting.


Strategies to Drive Revenue with HubSpot's Predictive Forecasting Tool
Want to get the most out of HubSpot's new AI-powered predictive forecasting tool? Here are my top tips.
1. Make sure your goals are inputted properly into HubSpot.
One of the benefits of data-driven forecasting is it helps you set realistic goals for your sales team. To define your goals within HubSpot, first go to Reporting and click on Goals. Here, you can set up goals for individual sales reps or for whole teams. You can create goals from scratch, but there are also templates available to simplify the process. Set realistic and measurable goals that align with your forecasting.
2. Make sure your team is trained on how to create and update deals.
Forecasting accuracy depends on accurate data on past and current deals, so be sure your team knows how to enter and update this information as needed. There are many ways to configure deals within HubSpot, but the key is to ensure your team is approaching this consistently and marking deals as closed as soon as they close.
3. Make sure your teams and permissions are configured properly in HubSpot.
To assign goals, users need to have a Sales Hub Professional or Enterprise or Service Hub Professional or Enterprise paid seat. Other users may be able to view goals (either just their own or theirs and other team members'), even if they can't create them. Make sure you have these user permissions set up correctly so your team can properly collaborate and track progress on goals.


Bonus Tip: Strive for the Best Possible Outcome
Forecasts are often expressed as a range rather than an exact number. You can think of the lower end of this range as the more conservative estimate and the high end as the best possible outcome.
Encourage your sales reps to shoot for the high end of the range. Salespeople are competitive; try making the most of that mentality by offering bonuses or incentives for teams or individuals who can hit the best outcomes within the outcome models. Just keep in mind that this stellar sales data will continue to move the goalpost up for future forecast periods. Watch your team rise to the occasion and have fun doing it!


Partner with the HubSpot Experts
SmartBug is an elite solutions partner with HubSpot, offering a wealth of expertise using this CRM platform. We also bring our CRM data cleaning audits and our integration services to the table to help companies overcome common hurdles in sales forecasting.
SmartBug's revenue operations insight reports and ongoing RevOps services help organizations identify issues with their pipelines, sales teams, and deals to optimize their strategies for future success.

About the author
Paul Schmidt is a director of client services at SmartBug Media. He works with clients on SEO, analytics, lead generation, sales enablement, customer success and inbound marketing strategy. He previously worked at HubSpot, helping develop inbound strategies for over 200 clients. His past clients include: Travelers Insurance, Unilever, and the SABIAN Cymbal Company. Paul studied percussion in Las Vegas and got his MBA in marketing in Boston Read more articles by Paul Schmidt.
Subscribe to get our new blogs delivered right to your inbox
Other insights you might like